When I Became a Mum
Our lives changed forever.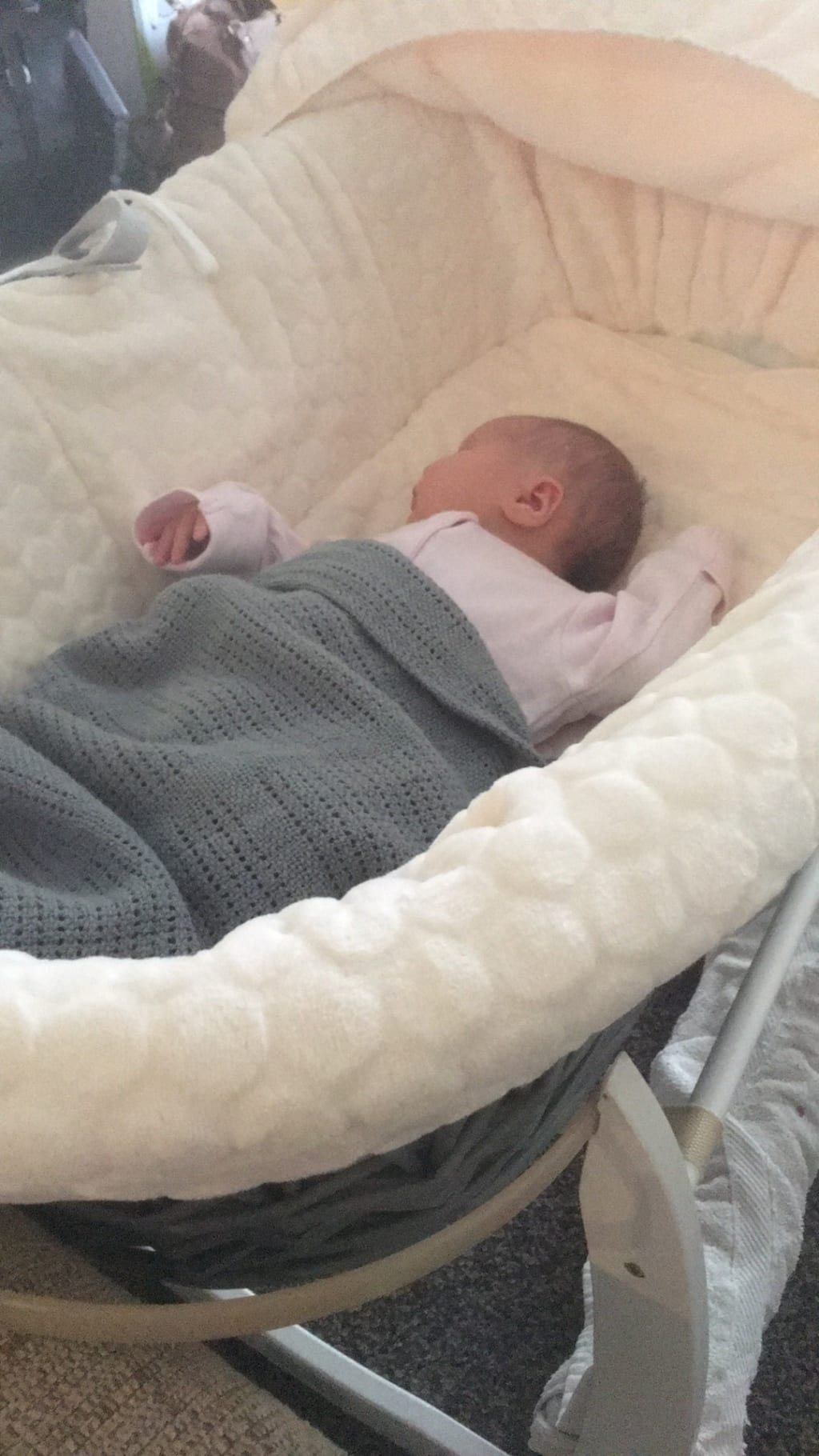 When I became a mum.
I remember the day I bought the test so clearly, walking into the shop, finding the isle where the pregnancy tests were, and just standing there. Standing there looking at all these tests that tell you if you're pregnant, how far, quick response, and so many more. I saw the cheapest one and picked it up. I didn't care about all the added bits on the other tests. I just needed to know if I was pregnant.
*I bet you're all wondering if it was planned or how I knew? Well it wasn't planned. I was 18 at the time, I'd just got into a new relationship; going out, drinking, and having the best time of our our lives. Then I fell very poorly, I was sick after every meal I ate, every little sip of water, I brought it all back up. Then i started wanting chicken nuggets and that's when I realised that I had missed my period. I don't like chicken nuggets at all and that's how I knew.*
I went to the checkout and I stood, with sweaty palms, I could feel my heart in my mouth, I wanted to be sick. At 18 years old the last thing you want to ever think is, 'Shit, what if I'm pregnant?' It's so unbelievably scary. The lines were taking forever to go down, felt like I had been standing there for five hours, but in fact, it was only five minutes. It was finally my turn at the scanner, there was a lovely little lady sitting behind the till, she picked the test up and moved it over the scanner, my heart was beating faster and she looked at me, she looked right in my eyes and said four little words, who knew that four words could relax you. "Everything will be fine." I passed her the money, smiled and left, I quickly walked back to my boyfriend's car and sat down.
I took a few deep breaths and closed my eyes, trying to close everything off, and he said it too, "Everything will be fine." I nodded and fastened my belt. The entire journey home I just looked out the window taking everything in, watching people walking to wherever they were going. I just wanted to be sucked into a big massive black hole. The trip back home was so long. Every traffic light turned red, every place that never has traffic, had traffic.
We pulled up to the house and it was time. Time to do the test, most people say do test first thing in the morning, but I didn't know that, I had never taken a pregnancy test before. So, I got out of the car and walked up the steps, opened the door, and took my shoes off. My partner was behind me, I turned to him and he gave me a kiss. I went to the toilet, took the test out of the box and read the package that it was in—Pee on the stick for five to ten seconds. Wait five minutes or test to work. Keep flat or test will be invalid. Two lines = pregnant. One line = not pregnant. No lines = invalid.
I ripped the corner of the package and took the test out, sat on the toilet and peed for what seemed like forever. I looked at the test and put the lid on, placed it on the windowsill behind the toilet and that's when the five minutes started. I started my timer on my phone and just sat there, sat twiddling my thumbs. It lasted forever, so many thoughts went through my mind, what do I do if I am pregnant, will my boyfriend leave me, will he want to keep it or not? Thoughts kept going through my mind and then there was a beep. It was the timer, I picked it up while it was facing down and I turned it over, I started laughing, and then the laughter turned to sobs, there it was, two lines. I was pregnant. I showed my partner. We didn't know what to do. And that's when we went for a talk and I became a mum and he became a dad.