When Did It Change?
Love, Life, Error, and Repeat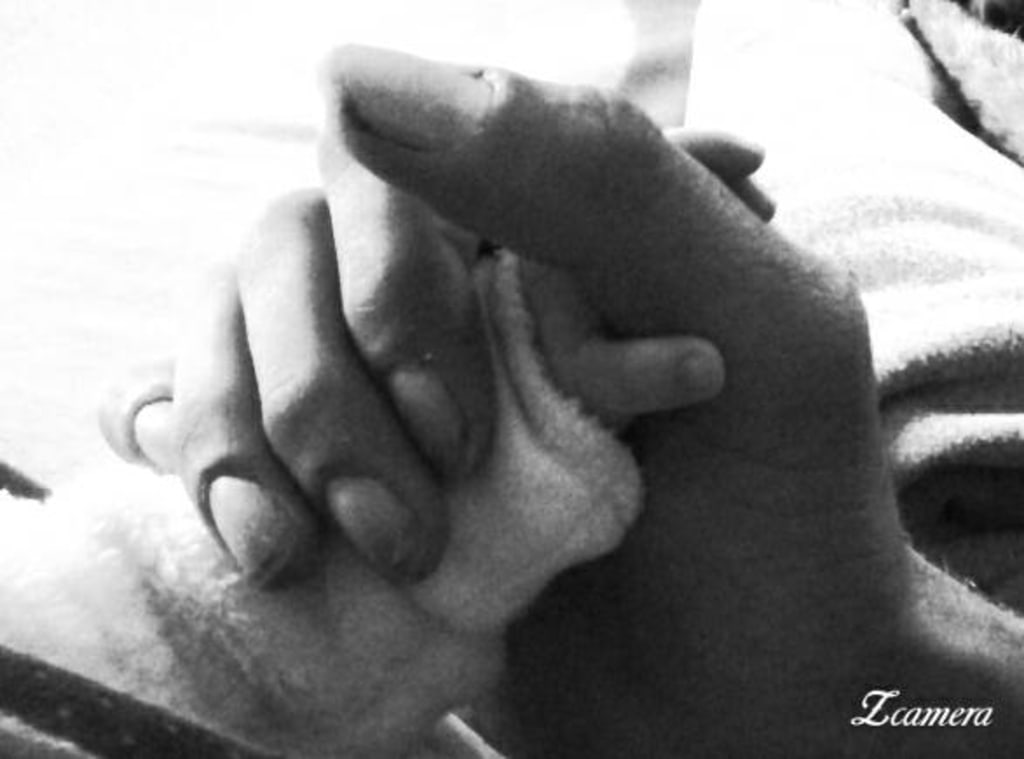 When true love was felt. 
It was such a beautiful night two years ago, when I got an invite to meet a complete stranger. His name was Derek and his intelligence won me over and made me drive two hours just to see him face-to-face. The moment we met was such a cliche' movie feel; fireworks and fatal attraction. As he cooked us dinner, we just talked. Yes, something that simple stole my heart in complete absolution. He was the most profound human I had ever met. The room was filled with laughter and nervously sent seductive looks. I felt like I was 13 again. We had no idea what this one interaction really was, how huge it would alter our lives.
After three months, we received news nobody really wants after three months. We found out I was pregnant and, as obvious as it should be, we were absolutely terrified. I love you's hadn't been shared yet, we were just starstruck with one another. Does being inseparable mean you're meant to be? In our books, no...not at all. Our honeymoon phase of joking around and getting to know one another came to an abrupt head. Hormones began to flourish and I was no longer the girl he had just recently met. My kindness was short, my temper stayed ill. My skin had went pale due to being sick and truthfully, I was absolutely miserable. Arguments began to happen and I was filled with pure doubt that Derek and I wouldn't make it through this together.
However, this day happened. Derek came home and I was an emotional wreck; I looked God awful. He sat down with me, grabbed my hand and begged me to just look up at him. I was so embarrassed with who I was at that moment, the floor was all that grabbed my attention. Being stubborn and relentless I ignored his request. He then grabbed my face and cried and told me he loved me. I felt like a wall had just crumbled before me and I was completely exposed to him, I was now vulnerable. I have heard those words so many times before, but this was different. It cut me like a knife, it demobilized me. For the first time in my life, I believed those words.
Months go by, hard and exhausting months. On February 1st, our daughter August Lynn Steele was born. Oh, and guys, we made it to this point together, despite all of the hardships these two recent strangers had just faced. We did it! The first time Derek held our daughter he cried, he had never been so humanized in my eyes before this moment. I knew he was going to be an amazing father and he is. He held our sweet August, then leaned over and kissed me and told me he loved me. It was picture perfect, or so I thought.
I struggled with Postpartum, which undoubtedly means my loving partner did as well. We were back at square one again. Arguments were getting so frequent and so bad that we almost left one another multiple times. I need help, not him — I did. I reached out for help, I started medication to help. I was so desperate. Things got better, a lot better for all of us. I felt like our family was becoming stronger by the day, and those doubts I had started to subside.
Derek proposed to me in May and we were married by the end of June. Our family was complete! This is what I always wanted, I just never knew how hard it would be. People say marriage is only a piece of paper...there's so much more to it. When you're dating someone, you can just leave. Marriage takes away that option. Marriage pushes you beyond your limits and makes you try when you want to give up. Having the title of being married makes you want to succeed, it makes you not want to become another statistic.
Days got longer and our conversations got shorter. I would always greet Derek when he walked through the door, hugs and kisses and we would always talk about our days. Now being a stay-at-home mom, I found myself falling short of what I expect all wives to do. I wasn't greeting him, my affection was barely there. My husband was lucky to get a, "Hey, you're home!" from a faded yelling voice from another room. When did I stop taking two seconds to show my husband that he was loved and missed? Dishes and laundry became more of a priority to me. I caught myself dropping dishes to run to my husband when I heard his car pull into the driveway. I missed him and the way he grabbed me and fell into that hug that day. I knew he missed me. It wasn't the typical you've been away and I miss you, it was different. It was more like, I have missed this, I miss US. I needed this.
I needed to feel that embrace as much as he did. We became parents and lost who we were before. It's very clear to anyone who knows us that our foundation is our friendship. We are that couple that share laughs, and we joke around with one another, we pick on each other. My husband is my best friend and I abandoned him for things that didn't matter. I abandoned his emotions for a clean sink or a vacuumed floor.
My point is very simple and it's this:
Take care of your partner emotionally and mentally, not just physically. Don't lose touch, don't stop talking. Remember your foundation, what you were before marriage, before children. Love what you have now and what you're building, but never forget that foundation that made it all possible for you both. Be kind, be understanding, be patient. You'll make it and you'll enjoy making it together.
These are just a few headlines from my crazy life.