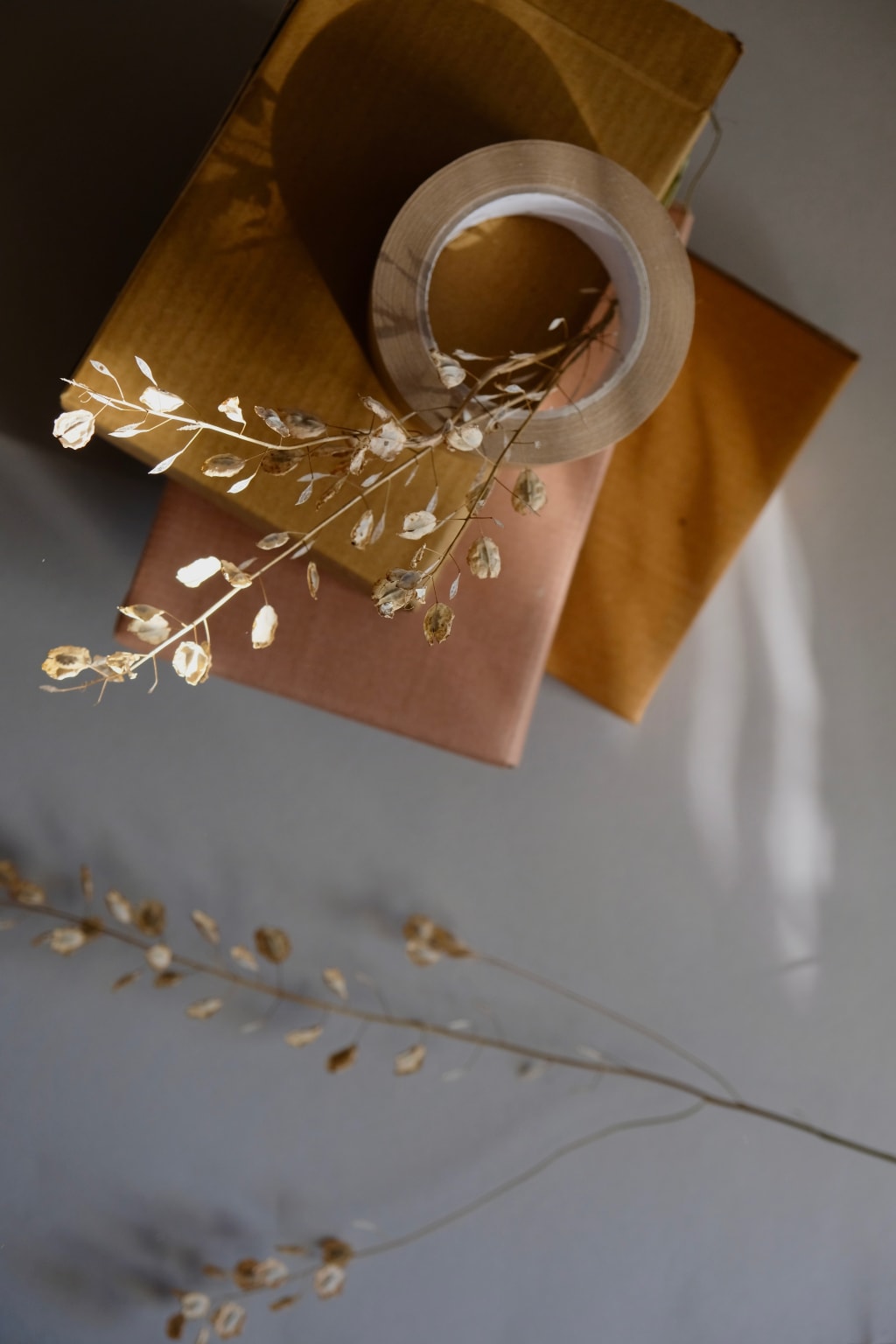 The fairies, as I always refer to my Ring doorbell chimes, sounded early one summer Saturday morning. As I reluctantly reached for my phone to see who was in front of my house, the doorbell alert took its turn. My eyes finally zoomed into focus while my camera revealed a small package behind a pillar of my front porch.
Did I order anything? I pondered. Definitely not. So, what could it be?
Whatever it was in the package sat on the porch until I had my coffee brewing. The aroma of my brewing coffee filled the house; it was then time to figure out the contents of this mysterious package outside my front door. I wish I could have been prepared for what I was about to find, but something like this is never expected.
As my bare feet hit the cool concrete of my porch, I froze.
"How can this be?" I whispered out loud.
My right hand flew up to my wide-open mouth, and it took me several seconds to hesitantly bend over to grab the small box covered in brown paper and a twine bow. Tracing the writing on the box with my fingers, I stared at it for what seemed like an eternity. Right under my fingertips was my name written in my dad's handwriting. This utterly shocked me for two reasons: one being that my father, Mike, never sent any presents this way, and the other being that he passed away four years prior to my receiving this package.
"Are you okay, Michelle?" a neighbor interrupted.
Startled back to reality, I replied: "Yes. I am Okay. Good morning."
"Good morning," Arianna answered pensively. I am taking Boba for a walk, but I will have time for lunch later if you need to talk."
"Okay. Thank you. See you later," I concluded as I watched her walk down our cul-de-sac with her miniature Yorkshire terrier.
It felt like I was floating as I made it to my kitchen island, sat down, and slowly set the box down in front of me with two hands.
To my eldest daughter, read the black sharpie writing on the package. Even though I did not have much of anything with my dad's writing on it, I clearly recognized the handwriting as his. But how?
Too scared of what was inside to open it yet, I let the package sit on the counter while I poured my coffee; and once my vanilla almond milk creamer was just right, I stared off into space while I sipped that coffee for a good hour.
Finally, I pushed my coffee cup aside and grabbed some scissors from the knife block. The twine snapped gently as I cut the bow, and then I carefully peeled the tape off the brown paper so nothing ripped - I wanted to preserve the handwriting. When I pulled the top off the box inside, more of my dad's precious handwriting was revealed on the top of a neatly folded sheet of plainly lined stationery.
Dear Michelle is all it said on the outside fold.
I picked up the folded piece of paper gingerly; I did not want to waste this moment but savor it. How was I to know if this would be my last glimpse into my father's mind?
I placed the letter back in its box while I repeated my coffee ritual. Then, I took a seat back on the bar stool and took my time opening each fold of it. When I finally revealed the full text inside, I took a deep breath, look up to the ceiling with my eyes closed, exhaled and brought my gaze back down to the words that had so much power over me in that moment.
Dear Michelle,
I know these past few years have not been easy on you. I can only imagine what my family has put you through after my passing. I tried my best to set up my estate so that none of you would have to worry, but sadly, it does not always work out how we want it to when money and property are involved. I hope you are hanging in there and not letting any of the drama get you down. You spent so much time taking care of me in my last days of illness, so I hope you are now taking care of yourself and your family.
Please know how sorry I am that I left you so early. I don't know if any choices I made with my health sealed my fate or if this illness was in my DNA from the start, but I want you to know that my choices always came from something missing within myself and not from a desire to be away from you or leave you too soon. When depression and addiction take hold of a person, they do not care who they hurt or leave in their wake. At least if I would have taken control of these issues before I got sick, we could have had more good years together, and that is one of my biggest regrets.
Please accept my apology and know how sorry I am that you had to go through my and your mother's addiction with us. I am so sorry about our failed relationships after the divorce that you also suffered through with us. I am so sorry that you experienced my attempt at a second family as leaving you out and forgetting your feelings and needs. You always deserved to be put first and given the family you craved, but I did not know how to give it to you. I would have done better if I had the ability.
I will never know why you tried so hard with me all those years and loved me the way you did, but I am so glad you did; I am so glad that you got me and understood that I loved you no matter my actions or choices. You could have left after you had grown and never looked back, but you didn't; you stuck by me in my worst moments until the end. Please know that this meant the world to me.
You are probably wondering why I am sending this letter so long after I have gone. It is my hope that this reaches you at a time when you have processed the logistics as well as the emotions of everything that has happened. I want you to read this and know how much you were appreciated and loved by me.
It is now time to move on and enjoy this stage of your life. I am okay and I will see you again soon.
Love,
Dad
I did not know who dropped off this letter or how they came to possess it, but as it gently fell to the counter, it did not matter. What mattered were the words I always wanted to hear there in front of me forever.
About the Creator
I have a daughter who is halfway through high school, I am a wife of more than 20 years and a high school English teacher. It is all about writing for me every day, whether it's getting my thoughts down on paper or grading those essays.
Reader insights
Be the first to share your insights about this piece.
Add your insights