'Unnur' Finds Grace and Beauty in the Great Outdoors
This exquisite short film about fatherhood and one father's love for his daughter could make you rethink every life's decision.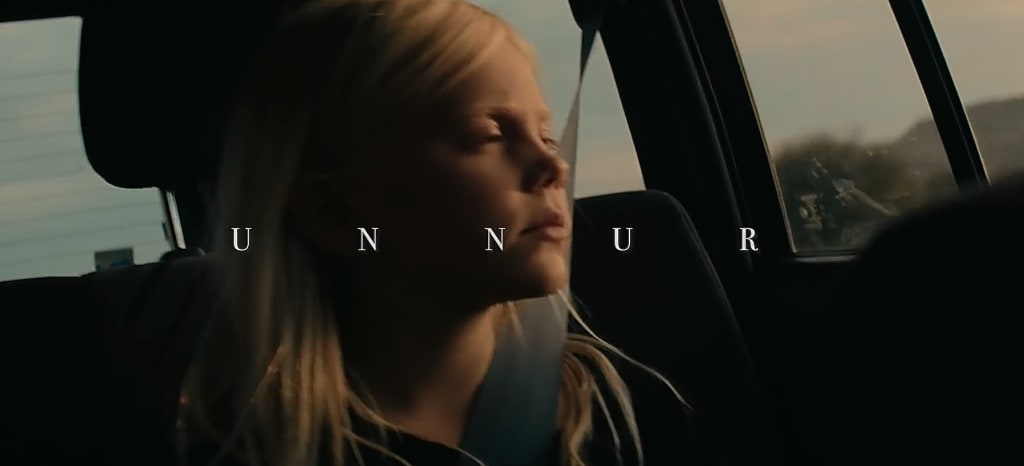 Chris Burkard Studio for YouTube
There are so many haunting, revealing moments in Unnur, filmmaker Chris Burkard's short film about Elli Thor, an Icelandic adventure photographer and single dad raising Unnur, his eight-year-old daughter, on Iceland's remote windswept coastline, it's hard to know where to begin.
Unnur is just 19 minutes long, and yet it has more to say about parenting — and life — than many feature-length films, or full-blown TV dramas for that matter.
It's sensitive and stirring and has an almost ethereal quality to it. Unnur was a labor of love, and it shows.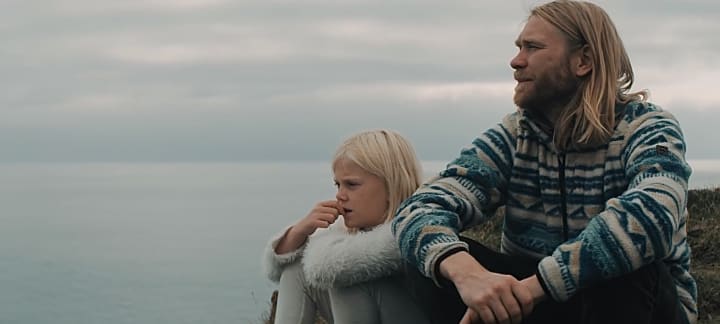 As a film, it could so easily have been mawkish and sentimental, and yet Unnur doesn't shy away from tragedy and life's frailties, and how a near-death experience, the result of an unfortunate — and nearly deadly — decision while kayaking Iceland's remote coastline, shaped Thor's future attitude toward life.
There's something really tender about the way Thor, a dedicated cold-water surfer and devil-may-care outdoor photographer, gently coaxes his young daughter to learn the ways of the wild. He is awed by her grace and natural innocence and how intuitively she adopts the ways of the wilderness; she in turn thinks her dad is neat, and is awed by his moral strength and seeming invincibility.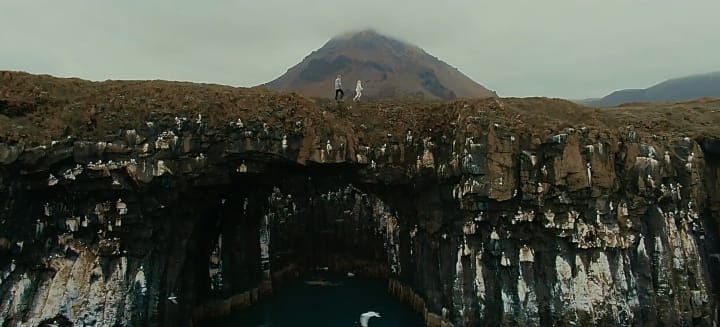 As a film, Unnur is exquisite. The images flow together in a slipstream of conscious thought and unconscious epiphanies, connected by powerful and yet often understated music. (Iceland is the home of Björk, after all.)
As a life lesson, Unnur asks the basic questions that face any parent: Am I doing the best I can to give this tiny human being the confidence and self-awareness to forge her own path in life? Will she be happy?
Unnur takes her name from one of the Norse god Thor's nine daughters, but in reality she's just a normal kid, exploring the rocky coastline like any other beach-combing eight-year-old might. "Home" is a remote A-frame cabin battered by the North Atlantic winds and storms that sweep in periodically off the sea.
Her dad shares joint custody of Unnur with her mother, but the girl's mother appears only briefly in the film, when he drops her off at her home in town.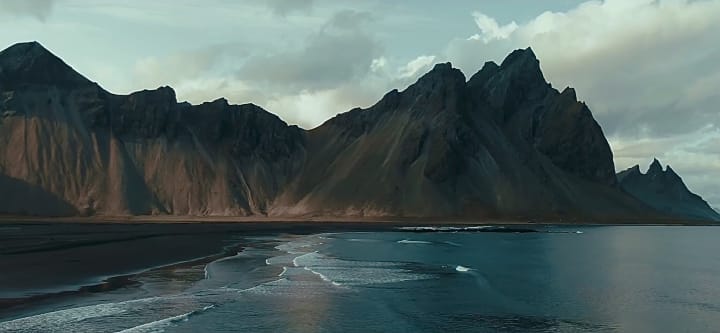 Thor wants to instil in his daughter his passion for the sea, which seeped into his being when his own parents raised him outdoors; his own mother was one of Iceland's first female search-and-rescue team members.
He grew up navigating sea kayaks, and was good at it — until he almost drowned one day in a waterfalling accident just two years before Unnur was born. He was lucky to survive.
That accident changed his outlook on life, and how quickly and arbitrarily it can be taken away.
He was wracked by survivor's guilt for a long time — why did he survive where so many others would have perished? — and then his daughter was born. He realized then what he had been put on this Earth to do.
Unnur is a quiet film, reflective and contemplative and gorgeous to look at. There's no narration, and little to no dialogue. At 19 minutes it's more visual tone poem than a straight narrative, and it's better for it.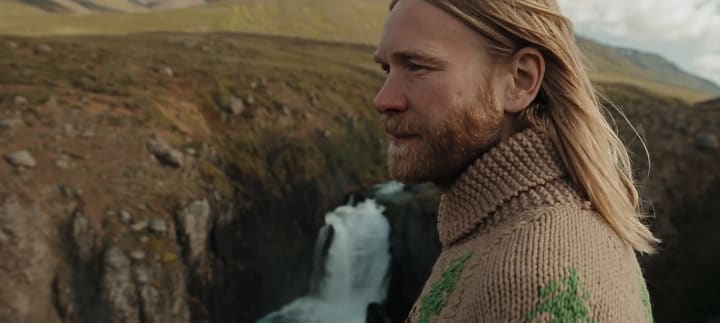 Unnur is a paean to nature and the natural world, and how children learn to make life decisions for themselves, over time, with a soft-touch helping hand from parents who are often themselves trying to figure out the world and how it works.
We often sense the miracle of life while in the wilderness, in meaningful ways that cast the frenzy of our modern-day world into the shade. At its heart Unnur is about the connectedness we experience with natural spaces, the whispered voice, the hidden presence, when we think we're alone.
"The world is big," the naturalist John Muir once said, "and I want to have a good gook at it before it gets dark."
Unnur is not dark. It's a shining, bright light in the darkness of so much of what's happening in the world today. The poetry of the Earth is never dead, the poet John Keats once wrote. Unnur is living proof.
There are some great Facebook groups for Vocal writers like the Vocal Creators Support Group if you want to be more active in the community.
(https://www.facebook.com/groups/820414142214339)
The Creators Support Group and others like it are good places to share and get feedback about your work, or find encouragement when you're struggling with a piece.

Hamish Alexander
Recovering journalist. Visual storyteller. Digital nomad. Natural history + current events. Raconteur. Cultural anthropology.
I hope that somewhere in here I will talk about a creator who will intrigue + inspire you.
Twitter: @HamishAlexande6
See all posts by Hamish Alexander →