Truest Heroes
My hero through the Pandemic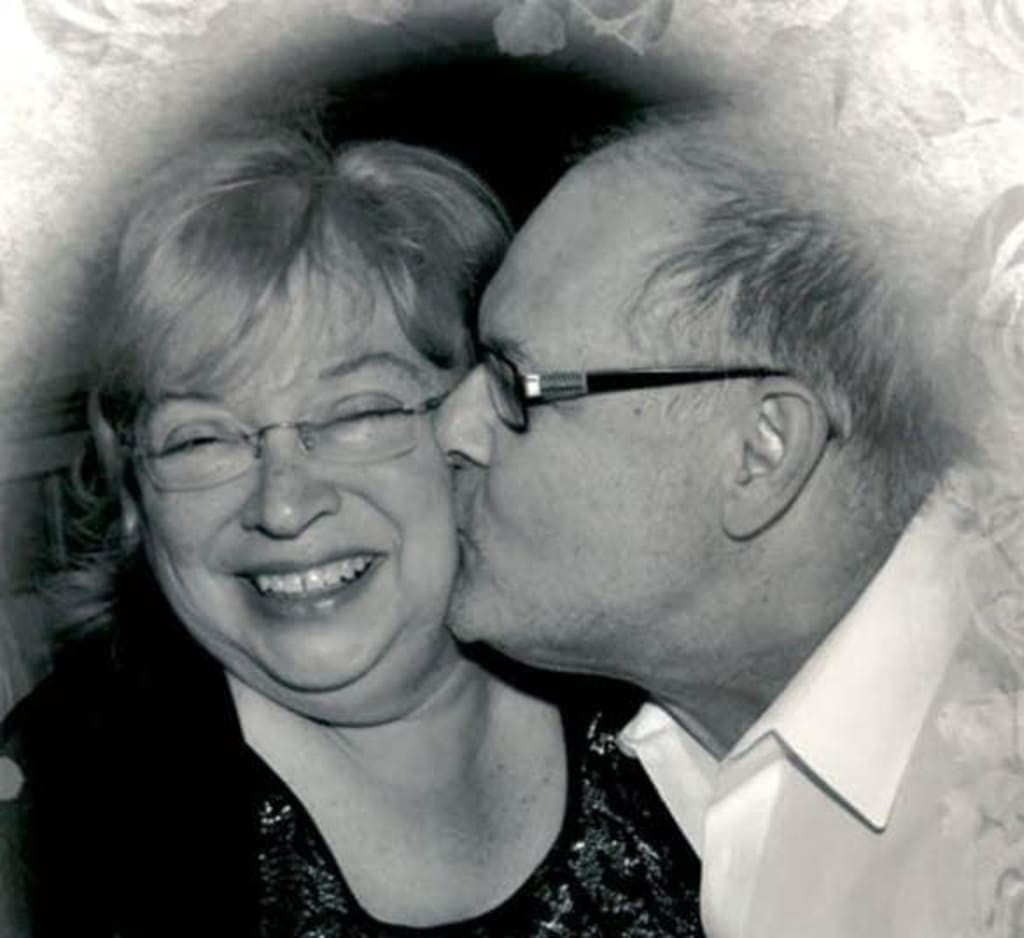 There has been nothing easy about the 2020 COVID-19 pandemic. We are all struggling and what I'm about to tell you, I am sure many of you have experienced as well. In March, I had been furloughed from my job as a waitress. I have had to apply for unemployment. I am living with my parents (though I now jokingly say they live with me and just happen to pay for everything). I am single with little social life, and even less now as the majority of my friends live in other states. I have done the best I can to remain in contact with them thanks to social media and online game nights, but they do not compare to the real thing of being with them in person.
The one thing that has helped to keep me sane through the quarantine (besides my dog. You can see how I torture and confuse him on my TikTok Videos here https://www.tiktok.com/@erikafshore?lang=en ) are my parents.
Now the one thing we all agreed on, Mom, Dad, and I, is that we are glad their parents are no longer alive to have to witness this insanity. But without my own parents, I don't think I would have survived this long. They have been my rock, my stability. They keep reminding me that this isn't the end, and they continue to help me in anyway they can with my financial instability, and any other emotional struggles I am having and all while dealing with their own issues.
Both of my brothers are not living at home. In fact one lives in a completely different state with his wife and two kids. My parents have not seen either of my brothers or their grandchildren since March. It was always hard not seeing my nephews, but now they don't even know when they will hold them again. My parents have portal which allows them to be in constant communication with their grandsons and my brother, and they are able to hear from my other brother on a daily basis through phone calls. But nothing compares to actually holding the ones you love.
My mother is also an essential worker as the company she works for helps veteran's receive their medical benefits. So she is constantly having to go into the city for work. Not only that but since public transportation has been cut down, she no longer can take the train in has to drive into the city. Something that as many of us know isn't an easy feat as driving in busy cities can be quite crowded and finding parking is never easy. Even during quarantine when there are less cars and less people, it's still isn't fun with all those one way streets and no entry signs.
Dad works from home doing his best to sustain our family business Shorething Collectables (http://stores.shorethingcollectables.com/ that is our site and if you enter code VOCAL you'll receive one time free shipping anywhere in the USA for the remainder of 2020.) He spends his days picking merchandise, packing it up tightly, and shipping it off. Lately we are getting over 20 sales a day and so he has to make up many packages and print off many shipping labels. He is also the one doing most of the grocery shopping and cooking in our house.
Now while this doesn't mean I am not helping as best I can, it does mean that they are still struggling. They are working, but they are dealing with their own heartbreak, emotional problems, and stress while helping to keep me calm through my own. I don't thank them enough. I don't appreciate them enough. I am sure many of us must feel the same way. My parents are my heroes for being able to stay as strong as they do.
They don't even have any idea I am writing this article. They have no idea how much I appreciate them. What they mean to me. They are the only reason I have survived being furloughed, why I didn't have to go to the hospital when I had COVID-19, why I know my depression and anxiety about this whole mess won't last forever. I love them and I want them and the world to know what they mean to me. Thank you.