Top 10 Home Remedies For Pimples
Here are 10 natural treatments for zits. Antibacterial, anti-inflammatory, and highly antioxidant characteristics characterize the majority of the components.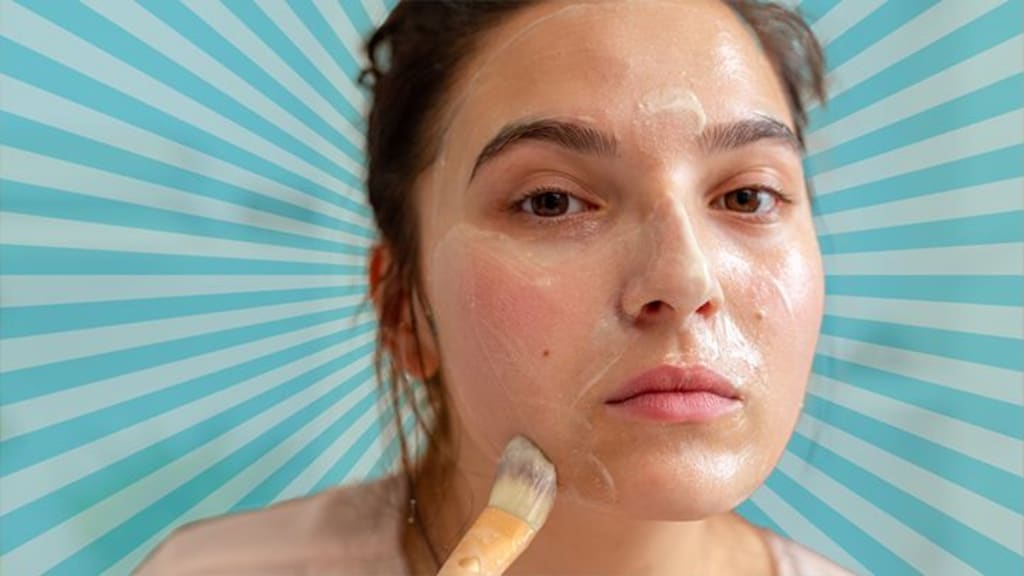 Acne and pimples are the biggest nightmare of every woman, right? Along with causing severe damage to your face, they eventually drive you nuts with intense discomfort and the urge to pop them. The thing that makes pimples the most annoying is that they start to appear when you least expect them. These red zits could appear out of nowhere the day before a date night, a critical meeting, an interview, or the wedding of a buddy.
Regardless matter the type of pimple, they can be difficult to treat since they can be stubborn. A pimple that seems to appear out of nowhere needs to be eliminated. The most important thing to keep in mind is not to squeeze the pimple. The longer it takes to heal, the more you pick at it." While picking and popping pimples may be appealing, there are many more effective at-home, DIY methods of treating acne (even severe, cystic acne) that won't leave you with a scar."
Instead, you can use a number of natural components into your skincare routine to achieve the same result. Continue reading to learn how to treat even the most bothersome zits at home without a treatment session.
This is the place to go if you've tried a ton of market-based products but still can't get rid of them. These five home cures for zits are all natural. You can stop browsing the internet now that you have expert advice from us.
Let's start now,
1. ACV (Apple Cider Vinegar)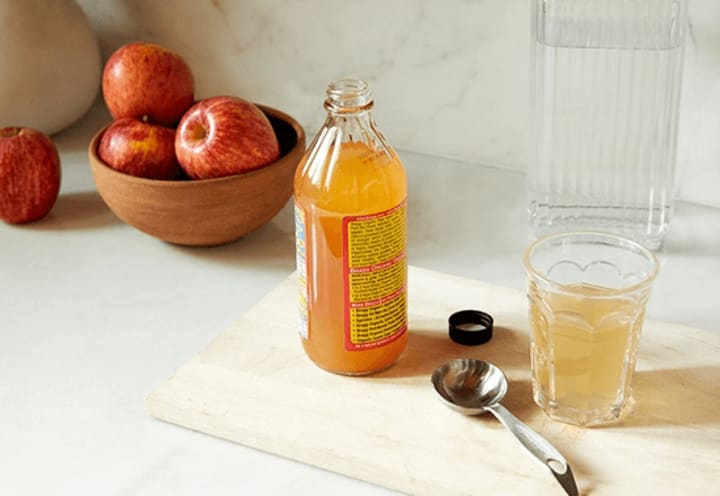 Apple cider vinegar is among the top 10 home remedies for acne and is one of the healthiest and most popular options.
There are numerous health and skin advantages of using apple cider vinegar. It contains a lot of vitamin, enzyme, and mineral salts as well as a lot of amino acids, practically all of which aid to make your skin clear and perfect. Don't wait to include this wonderful concoction in your regular beauty routine. Some people think apple cider vinegar, a well-known "cure-all," can assist with acne. It can seem reasonable to assume that because it is acidic, it has astringent characteristics that can help treat oily skin and even unclog skin pores.
This is a fantastic remedy, but it needs to be taken very carefully because it could lead to irritated reactions. A solution that can be applied to the zits twice daily, carefully left on for a half-minute, and then washed off is frequently created using a 1:3 ratio. Acne outbreaks are reduced by the anti-inflammatory and anti-bacterial properties of the lactic and succinic acids in this vinegar.
2. Tea Tree Oil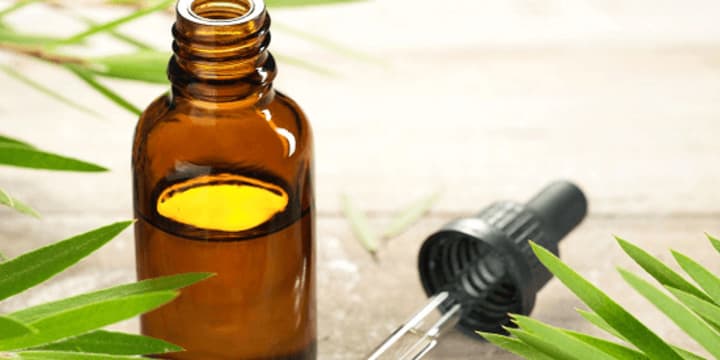 On the list of the top 10 home remedies for pimples, this is one of the most trusted and relied-upon treatments.
Tea Tree Oil is the second component on the list of the best home remedies for zits and is even regarded as a miracle cure or remedy for all skin issues.
The analysis found that tea tree oil's anti-inflammation and anti-microbial properties make it a highly effective treatment for mild to severe zit or pimple outbreaks. Essential oil known as tea tree oil is a non-conventional therapeutic alternative with several skin benefits. Direct application of tea tree oil can totally resolve some skin issues and improve the appearance of the skin as a whole. Tea tree oil is quite potent and can even irritate the skin when used undiluted, so this can be used at a 1:8 dilution ratio. The essential oil should always be diluted in a carrier oil before use. The best tea tree oil products for the skin are those with a 4-5% tea tree oil content. It can be used in conjunction with an oil-free moisturizing gel for acne. Acne and pimples of all kinds can be effectively treated with tea tree oil, an antibacterial. It is regarded as one of the top 10 natural treatments for zits.
Tea tree oil is a fantastic acne treatment because of its extraordinary ability to combat germs or inflammation. It is thought to lessen inflammation, discomfort, and redness. You could even get clear, flawless skin as a result of helping to prevent and lessen acne scarring.
3. Aloe Vera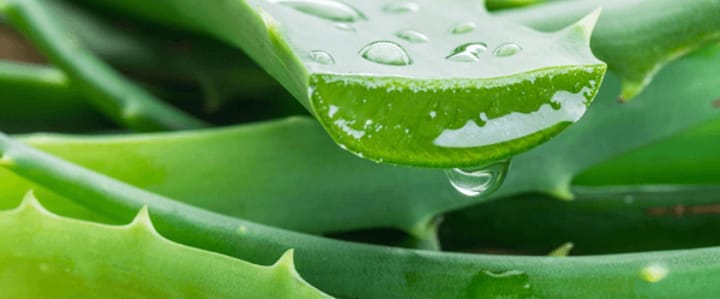 Aloe vera is a fantastic remedy for a pimple that has swollen up, is red, and hurts. Aloe vera has antibacterial properties that can help control and lessen acne-causing germs. Boils and cysts can be successfully treated with it because of its anti-fungal characteristics. Aloe vera is a component that helps to get rid of extra oil from zits. It can soften acne scars if used consistently. Additionally, the anti-bacterial properties of aloe vera can be utilized to treat and lessen redness. It also speeds up a pimple's recovery.
On the list of the top 10 home remedies for acne, this is one of the most reputable and trustworthy treatments.
4. Honey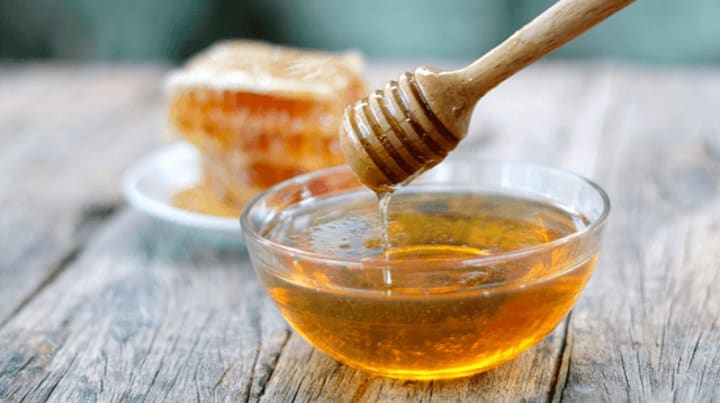 Since the beginning of time, honey has been utilized for therapeutic purposes; its beneficial effects are assumed to be a result of its antimicrobial qualities. You can treat acne with plain honey due to its soothing and moisturizing qualities, which lower inflammation. A thorough application can be completed in sections.
Pharmaceutical grade honey has been used for centuries to treat ailments including ulcers and wounds. Manuka honey and other treatment honeys are examples of this. It is important to remember that real honey can likely be used safely on the skin to treat acne and other serious skin conditions. The non-medical grade honey, on the other hand, might include plausible bacterium spore and have inconsistent antibacterial effects.
Due to its antibacterial and soothing effects, honey is regarded as magical. These characteristics might help in the treatment of severe, inflammatory acne lesions.
This is one of the most popular or effective treatments on the list of the top 10 home remedies for pimples.
5. Cinnamon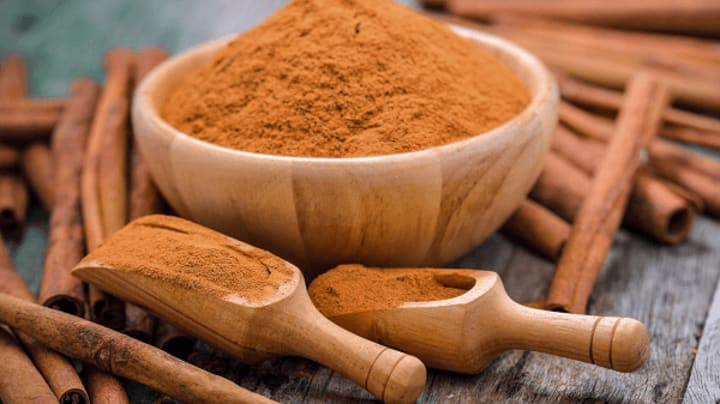 One of the most popular and comforting spices is cinnamon. It ranks among the top 10 home treatments for acne since it is so popular. Your skin can gain from cinnamon's benefits and look more radiant than ever. It can help treat several conditions, including skin damage. It is most frequently applied as a powder to treat skin conditions. Cinnamon is wonderful for skin that is free of acne since it possesses antifungal, antibacterial, and excellent skin-protective properties. It tends to cause the skin to become drier by promoting greater blood flow. You should massage your skin with honey and cinnamon powder for 10 to 15 minutes each day. Over time, this will start to give you an inner glow while also curing your pimples. Cinnamon has antibacterial, antifungal, and antioxidant properties that help treat acne.
6. Turmeric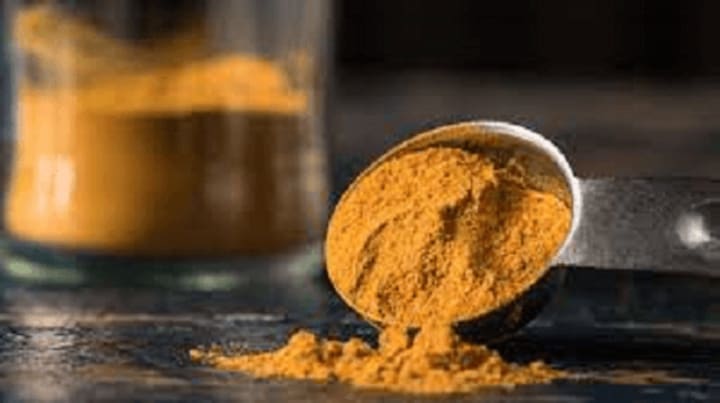 For thousands of years, the antibacterial, anti-inflammatory, antioxidant, and anti-tumor qualities of turmeric have been lauded. Your pores can be concentrated, and the anti-inflammatory qualities can calm your skin.
This unique component is also well known for its capacity to lessen scarring. Your skin's breakouts may heal more quickly because to the combined effects of these uses. Acne can occur as a result of bacteria. Everybody has bacteria on their skin, and when these microscopic organisms congregate with too much oil and dead skin cells, they can clog hair follicles, aggravating acne.
It has long been regarded as one of the top 10 home treatments for acne. According to study, curcumin, an ingredient in turmeric, may help heal skin conditions. 90% of the curcuminoid content of the turmeric plant comes from this source. Due to its antibacterial properties, curcumin may be useful in the fight against acne-causing germs.
7. Green Tea
On the list of the top 10 home remedies for acne, this is one of the most reputable and trustworthy treatments.
Green tea is a natural, healthful substance that might help to lessen acne outbreaks. Acne can be treated with green tea both topically and orally, according to studies. Skin irritation, redness, and edema can be considerably reduced by green tea's anti-inflammatory properties. Applying green tea to your skin may also be able to soothe minor burns and cuts.
Due to its anti-inflammatory properties, topical green tea has been demonstrated in study to be an effective therapy for a range of skin problems. Green tea contains chemicals called catechins. Plant-based compounds called polyphenols have anti-inflammatory, antibacterial, and antioxidant effects. They are more suited to treating acne and maintaining healthy skin because they are also efficient against free radicals.
Green tea contains a miraculous compound called EGCG, which not only has anti-inflammatory, antioxidant, and antibacterial properties, but also lowers lipid levels and has anti-androgenic properties, all of which are intended to make green tea useful for lowering sebum (oil) excretions in the skin.
8. Lemon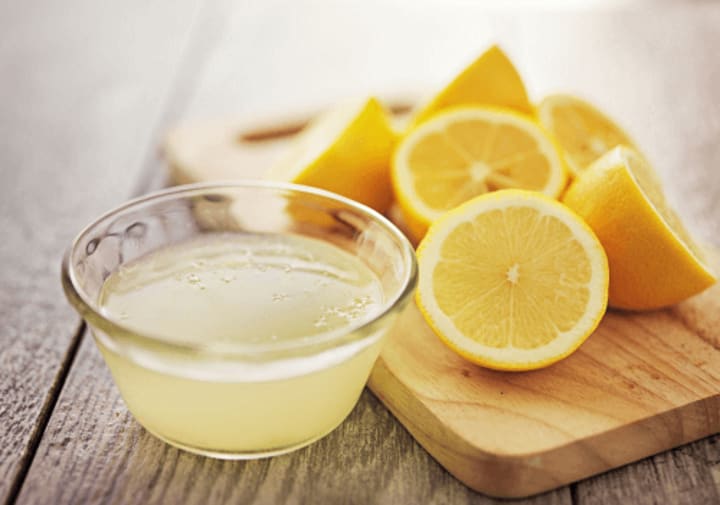 Lemons are a fantastic addition to any skincare regimen. Alpha hydroxy acid, which is present in lemons, is good for the skin. Lemons are also naturally antimicrobial, which makes them particularly effective for treating acne. This is one of the top 10 home remedies for acne that is great and incredible.
All of the tiny yellow miracle workers are incredibly high in potassium, magnesium, and vitamin C. Your skin, nails, and hair will look and feel better thanks to these minerals and antioxidants. Lemon for acne is a fantastic alternative to commercial medicines because citrus fruits have antibacterial and antifungal qualities.
It only takes a few seconds to slice open a lime and rub the damaged areas of skin with it. To treat blackheads, you might give adding a few drops of honey to lemon a try. After letting the solution sit for a while, rinse off with cold water.
9. Avocado Oil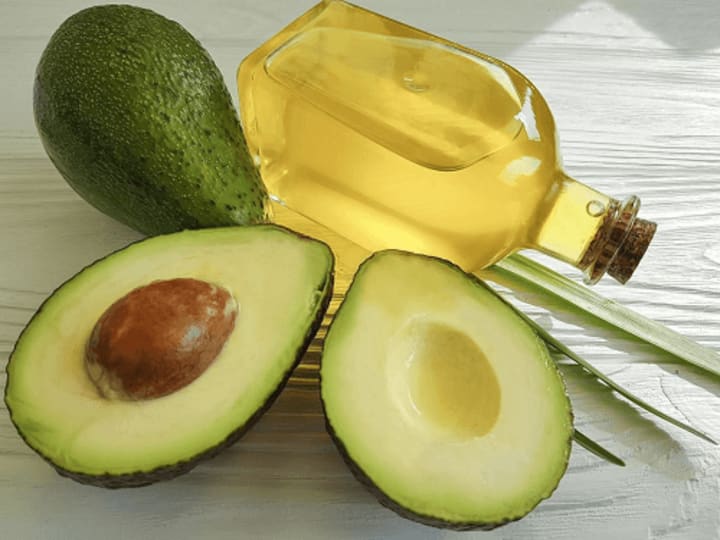 When used for a limited period of time and then properly removed with lukewarm water, avocado oil could aid to keep the skin moisturized and that too without leaving behind any oil residues.
This may reduce the likelihood of acne. Anti-inflammatory characteristics found in abundance in this amazing element can help reduce swelling and redness caused by acne or pimples. The water-absorbing oil is believed to provide a number of skin benefits, including trying to function as a natural sunscreen and moisturizing dry hands. This can be applied topically directly to the skin or in combination with your preferred skin care products. Try using avocado oil on your pimples the next time because it has antioxidants and anti-inflammatory properties that help your skin stay smooth, firm, and elastic. This is one of the similar and effective treatments on the list of the top 10 home remedies for acne.
10. Neem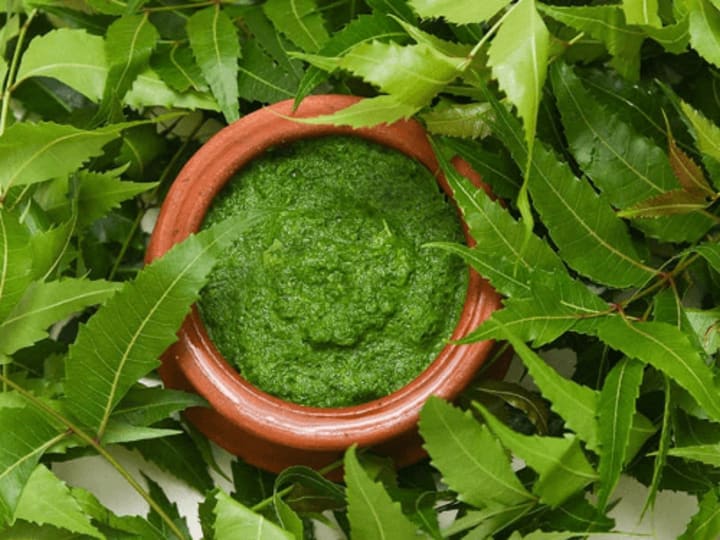 On the list of the top 10 home remedies for acne, this is one of the most reputable treatments. Neem is undeniably a potent beauty ingredient that should only be used sparingly. But it's effective for people with really oily skin, blackheads, and acne. Neem is a traditional herbal treatment that has been utilized for many years in India. Neem face pack helps reduce acne because of its antimicrobial characteristics. Both blemishes and irritated skin are cleared up by it. It possesses qualities that benefit the skin in a number of ways, including removing microorganisms. After washing your face with plain water, apply neem oil-soaked cotton buds directly on acne outbreaks. Overnight, let it infiltrate the skin to kill any microorganisms.
In addition to these components, therapies, and remedies for acne-free skin, these were some of the best home remedies for zits. Good sleep, a healthy diet, and regular exercise are crucial to having skin that is flawless from the inside out.
diy
single
feature
advice
About the author
hello world
my name is indika sampath so I'm a article writer. you also can learn by reading somethings that important things.
thank you so much for visiting my profile
Reader insights
Be the first to share your insights about this piece.
Add your insights