Parenting Wars
Tips on How to Be the Coolest Parent Ever
Useful tips for every parent out there.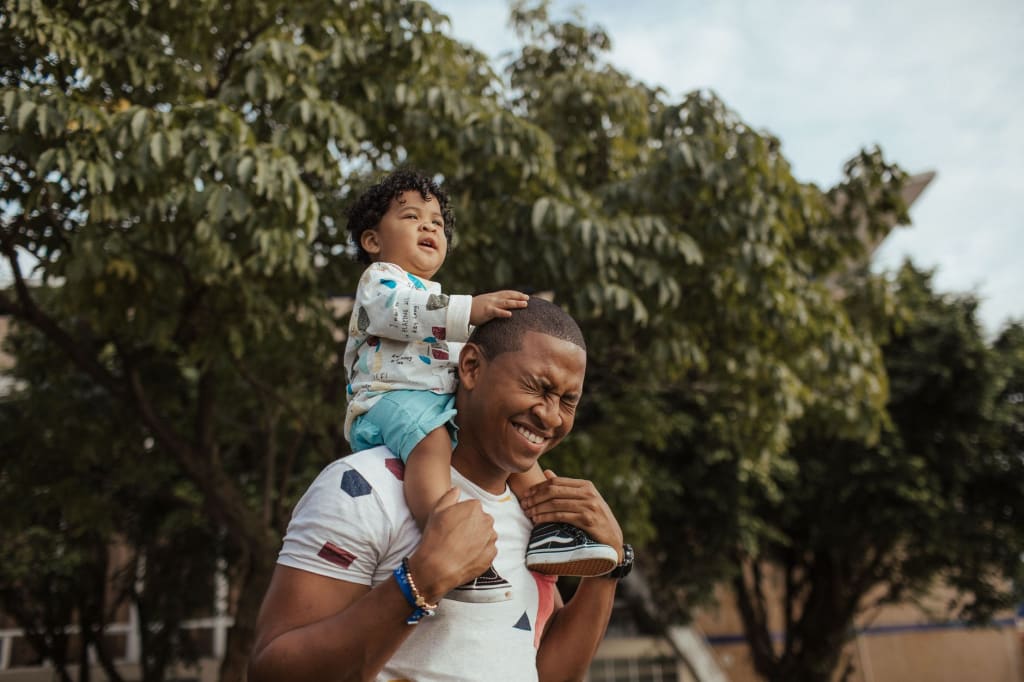 Image source: Pexels.com
Let's be honest, there's nothing better than being a cool parent. It feels like you're a model for all of the other kids, as well as your own. Still, don't get caught up in the glory. You can be cool while still acting as a proper guardian for your children and keeping them safe. Parents who get caught up in the fun sometimes happen to forget about the wellbeing of their kids and accidents happen as a result.
Communication
One of the worst things you can do is not listen to your children. Communication is critical in their overall development. By keeping an open line and showing them that the door is open, your child will surely come to you with any problems they may come across.
Keeping your cool is also a big deal. What does this have to do with anything? Well, let's say your kid wants a new toy and you don't have the money right now. Get ready for a tantrum, although it doesn't always end up like that. Your children don't have total control over their emotions yet, so they're exploring. Under no circumstances should you punish them for making a scene or crying; the children are just sad.
Hand in hand with this, talk about the experience. Things don't always go according to plan, and sometimes we have to deal with not getting the result we want. If children try to explain how they feel, they'll have a much better grasp of the situation. Next time, there might not even be a tantrum.
Did your daughter just have an idea of how you can solve an issue? Even if it may not be the most practical solution, try it anyway. The simple act of showing them that their opinion is valid is going to do wonders for their character and general well-being.
Fulfill Wishes
With Christmas, New Year's Eve, birthdays, and so many more holidays, your wallet might suffer. Nonetheless, you should do your best to have fun with your family when you have a chance to be together. And it's a misconception that celebrations can take a bite out of your budget, anyway.
Keeping your cool is also a big deal. What does this have to do with anything? Well, let's say your kid wants a new toy and you don't have the money right now. It doesn't necessarily need to be like that, but in most cases, a tantrum follows.
Stay Trendy
While we're at the topic of listening to your children's wishes, you also need to be aware of the trends. The best way to become a cool parent is to be on top of the new technology that's coming out almost every day.
Earlier, whoever had the best phone in school was the most popular. Thankfully, trends like that have ended and there's less peer pressure these days. Nowadays, once your kids have grown a bit, what you should aim for is a safe kid's scooter pack for beginners. With your supervision, this is a good way to get them acquainted with traffic. It's also great when you don't have time to drive them to school, as they can go themselves. And of course, as the speed is limited, there's not too much danger as long as they pay attention.
Time Together
The thing that sets apart lame parents from the cool and dependable ones is the time they spend with their family. Buying a scooter for your teen is cool, but why not get one yourself? Go for a ride together and have some fun.
While gifts are a sign of love, they lose meaning over time. It comes down to the time and patience you have for your family, and of course, if you're willing to lend an ear now and then. If your son or daughter has a new crush, who are they going to want to tell? Their cool parents, of course.
Time Alone
How much time have you dedicated to yourself and your partner in the last few weeks? Couples sometimes stop taking care of themselves, and this is especially true for new parents. So much time and effort go into the children's schedule, soccer practice, private lessons, and so on, that we forget to groom ourselves every once in a while.
The kids will manage with their homework. They may struggle a bit, but that's part of growing up as well! Call some of their friends over and order pizza for dinner while you go to the cinema. If it's true that children learn by example, and it most definitely is, you should dedicate some time to yourself. Explain to them how it's fine to spend some time apart because the time spent together will be more enjoyable.
Don't Pay Attention to Others
This point may seem unfit to be put in a guide, but let me explain. With all of the things we've mentioned, there is nothing else you should worry about.
As far as other people go, they have no right to label or scrutinize your methods, or even compare their skill at parenting to yours. Kids are bundles of joy and creativity, and it doesn't get more unique than that.
You can see happy children everywhere. Adverts and Facebook especially, but is this really the case? Many people forget that this might not be a realistic representation. Don't feel down if you don't seem as happy as that couple in the advert. As long as everyone is safe and your children are satisfied, there's no need to listen to other people; your family should always come first.
There are a few ways you can be a cool parent. Some of us have crazy stories to tell, others have fun ideas for every party. However, people agree that the coolest parents are those who know how to have a great time with their family. Whether it be shopping, driving a few scooters through town or watching a movie together; showing your kids how much you love them will never be old-fashioned.