Time to try new things
Hitting the ground running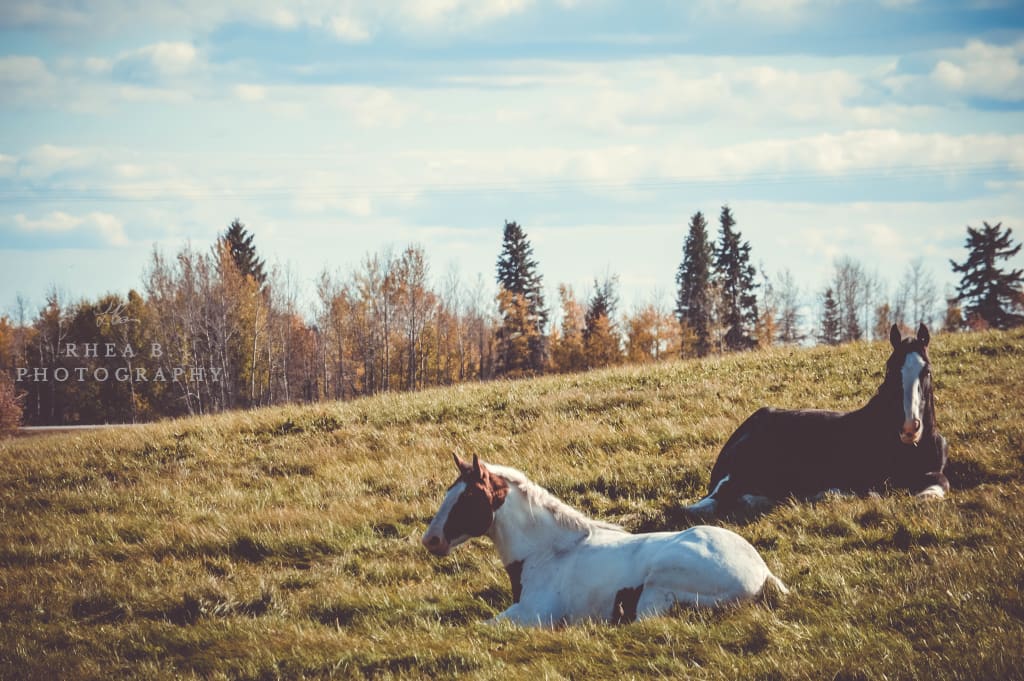 Bambi on the right and an old pal of hers enjoying the sunlight on a crisp fall afternoon.
Well a few things have happened. I'm not actually sure where to start.
I decided after a long debate not to return to my job after my maternity leave came to its end. A number of reasons for this - primarily, the travel time and distance, and how it would affect little Daniel. If I am going to work again, I would like to build a career here, close to home.
This brings me to the next part of my news - I got a job! I start Monday, at the local registries office, and I can't wait. Full time, lots of learning involved, and most definitely a demanding, fast-paced environment. I couldn't be more excited to put myself and my skills to the test.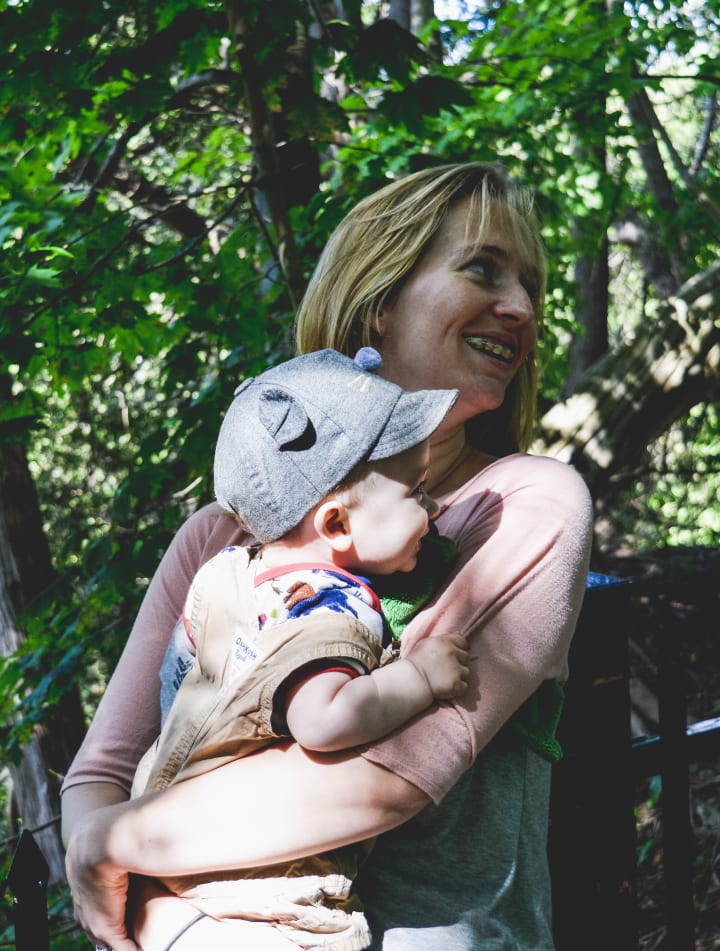 This of course means Daniel will be going into daycare. While I have some fears about it, I actually feel pretty confident and ready to make the transition. I think it will be good for both of us.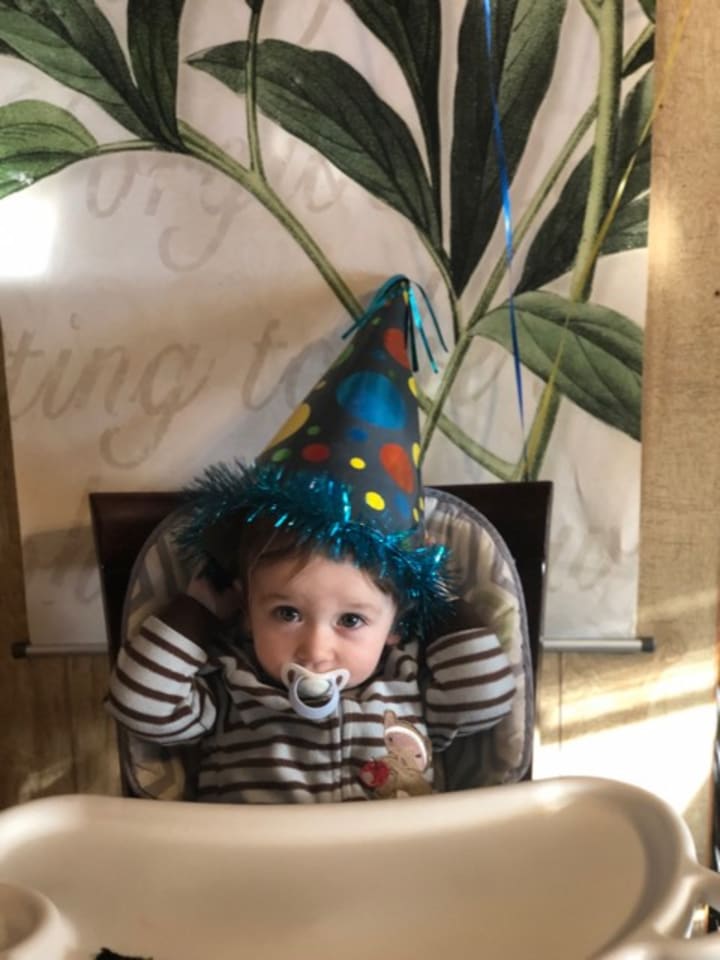 My sweet little Daniel turned one year old this month. It was a quiet time at the farm but it was celebrated nonetheless. We gave him a little cake and I took shots of an all out cake smash (definitely my favourite part) and Daniel got to see a few people including his grandma and grandpa who hugged him very tight and wished him happiness on such a big day. I cannot believe one year has passed by already. It's been go go go for my little man and he is already almost walking and talking his first words.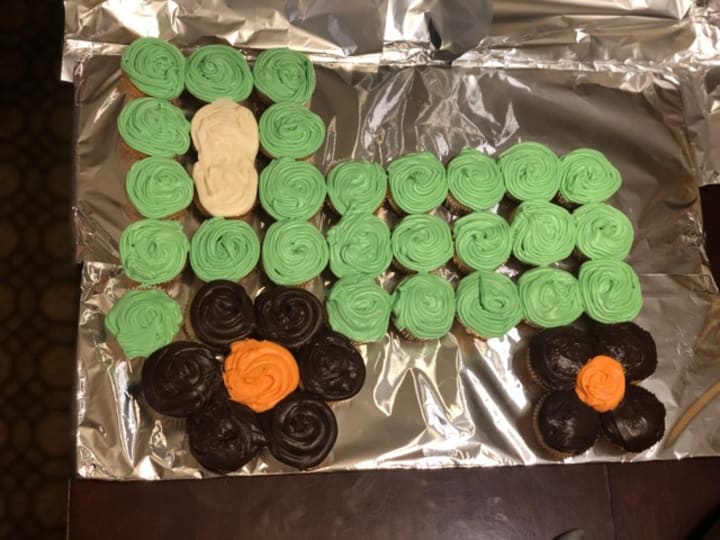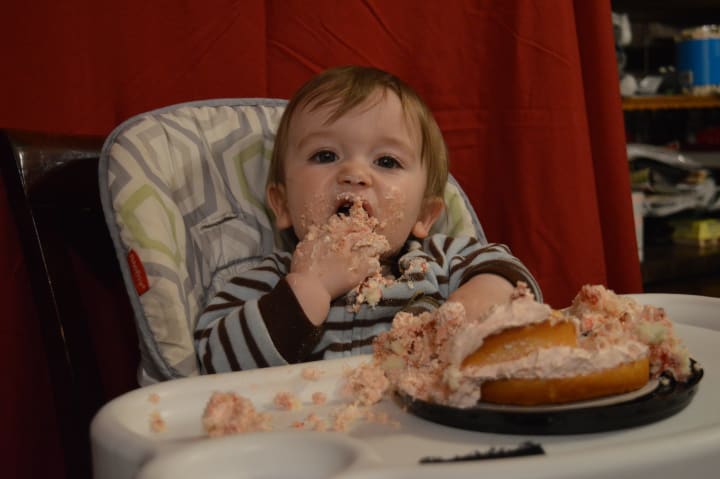 Thursday, January 16th, my old nag Bambi passed away. She had been nursing a condition of osteoarthritis in her front knee for almost eight years already, and the local veterinary and myself finally made the hard decision to put an end to her suffering when she was having too much trouble getting up that morning.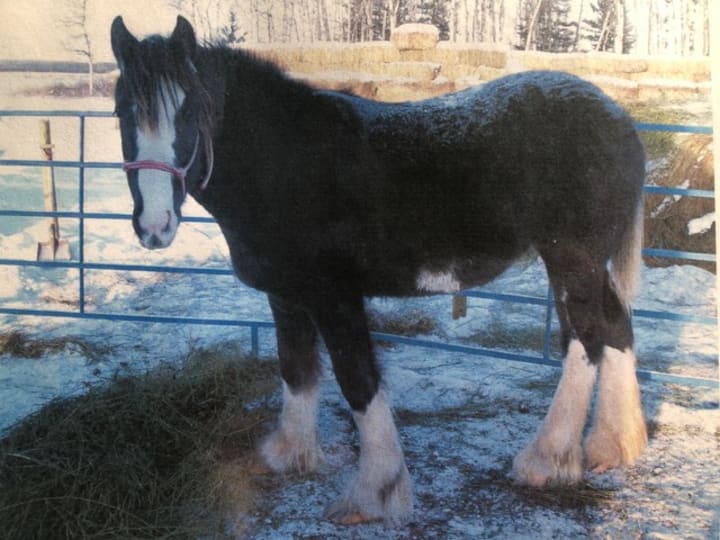 It was sad for me, but the veterinarian gave me a pat on the back and commended me for giving my old girl the life she had, and having stuck with her from the moment I got her as a young girl, to the very end. Friends and family members have criticized me occasionally for holding onto her so long, or even claiming I did not deserve to have her, but out of everyone I know, I was the most dedicated to my mare, and I will always hold this close to my heart. No one can take it away from me, how much I loved her.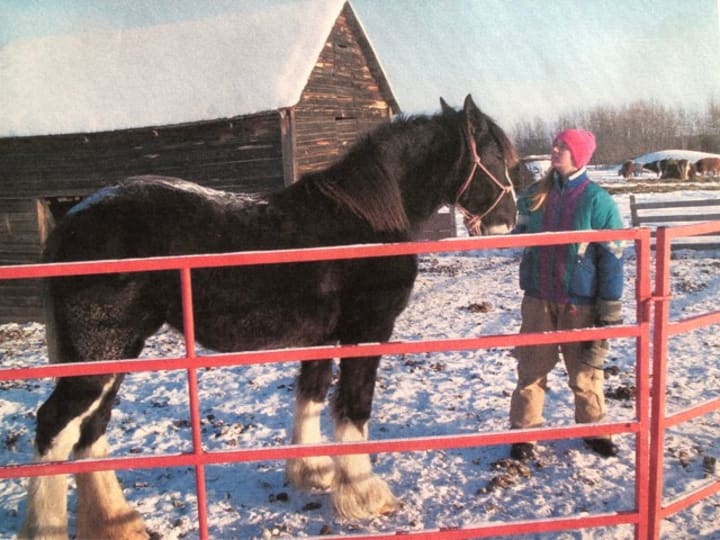 We cremated her and said a final good bye as her remains turned to ashes.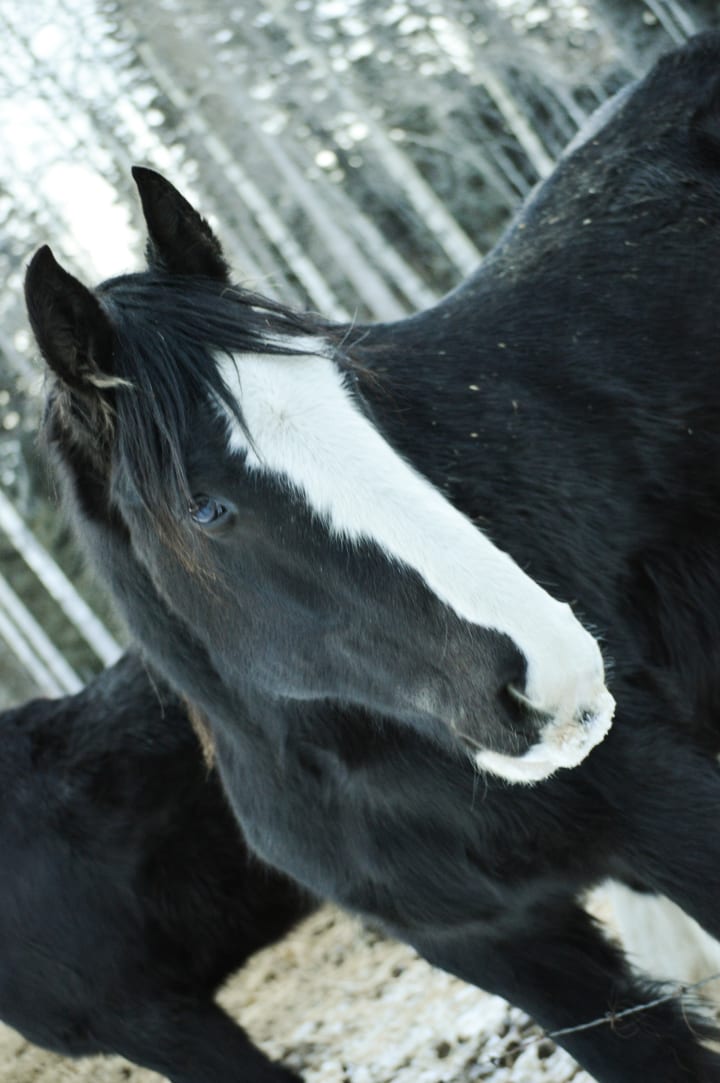 I had originally advertised my younger Shire mare, Sophy, to be sold and was intending to have my draft cross riding mare re-trained so I could get back into riding. But now that Bambi has left us, I've had a change of heart, and decided with my husband that I will be pursuing my age-old dream of starting a breeding program of shire horses. I feel it will be a nice tribute to Bambi, as well as a healthy outlet for both myself and Daniel as he grows up.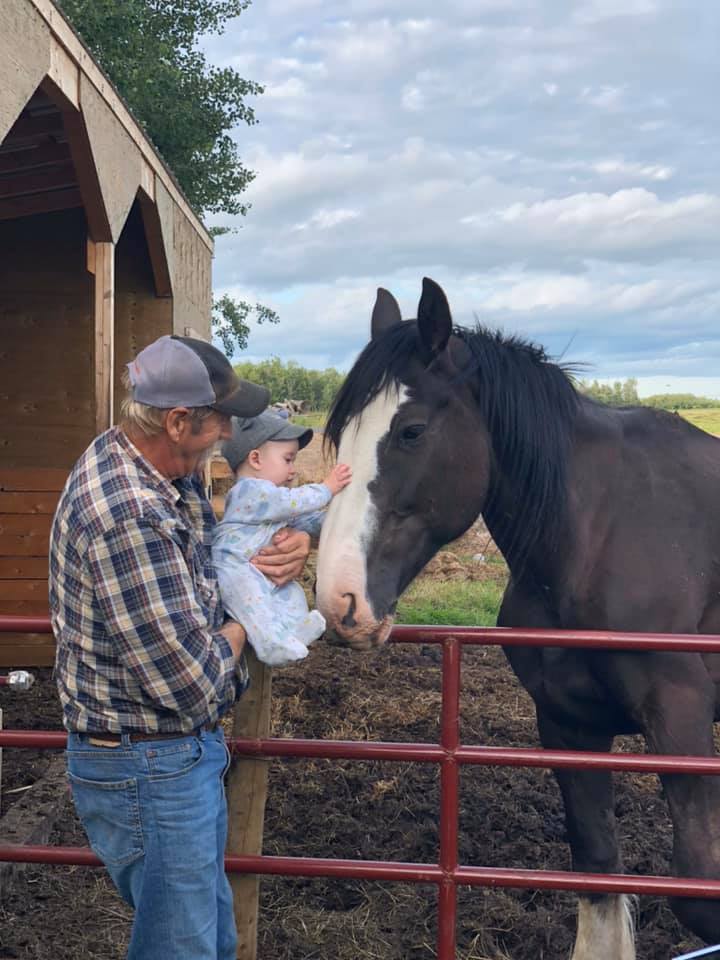 Sophy will be staying with us now, and I am in the process of having her registered as my very own foundation mare, Rhea Borealis Sophia. That's a mouthful and a half! I'm excited, and anxious to contact other breeders so we can get her bred and perhaps purchase another shire to add to our new program.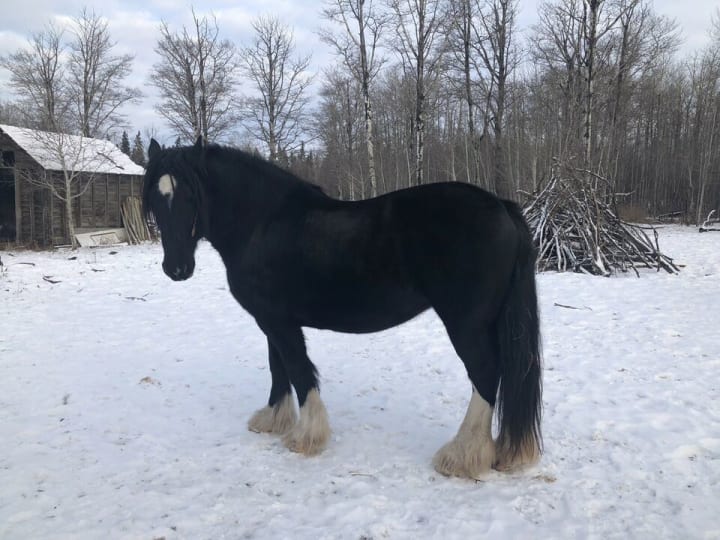 Friends have started to step forward in support of my recent decisions, and I'm finally starting to feel myself lift back up to a place of content with myself and my life. I was having a very hard time for the last several months after a string of bad situations and fall outs with people I never should have allowed in my life to begin with.
I also write and do artwork still, and I don't plan to stop anytime soon. We are still taking our dance lessons, and within the next couple weeks, I'm excited to announce I'll be taking riding lessons at a professional facility outside Edmonton!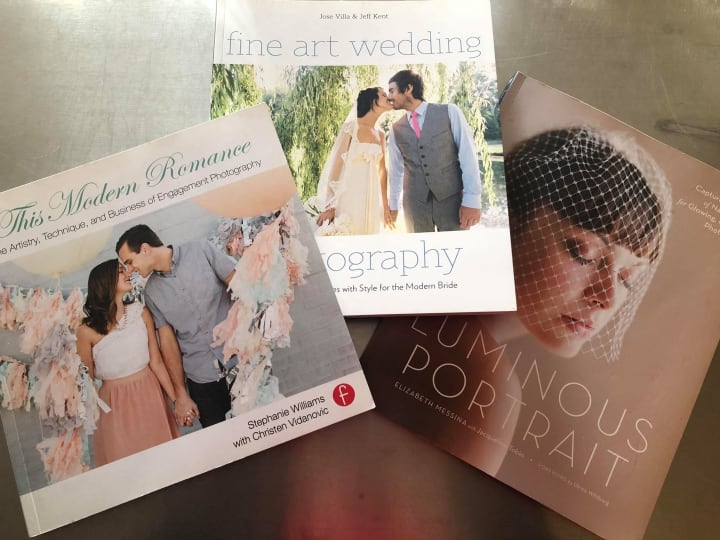 I purchased three books from another photographer, about honing professional photography skills in the industry of engagement and weddings, as I've already booked two weddings for 2020 and I am so excited to learn and improve my business as a photographer.
It feels so good to have some goals in place and a plan forming again - I have dreams and I'm going to make them happen one way or another.
One month into this year, and I think it's going to be a good year for us.
Stay tuned for pictures and updates as we get things rolling around this place!