Those Aren't Your Children!
Being a "Black" Mother to "White" Children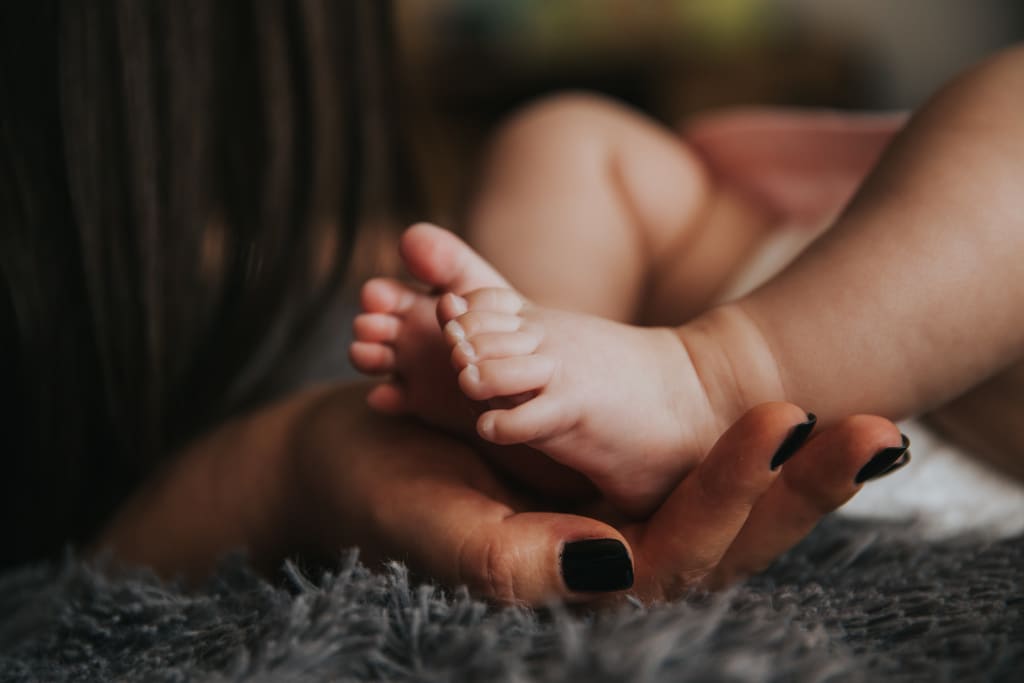 November 18, 1993 I gave birth to twin daughters by C-section.
The Beginning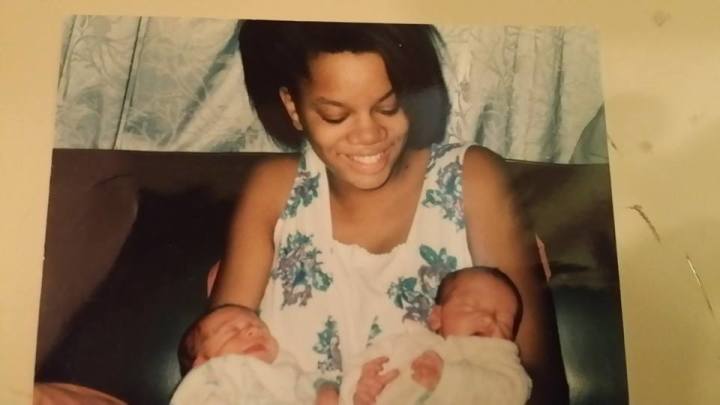 Our smaller one we named Tiana Lynea and her bigger sister was named Nadia Marie.
Those aren't your children!
November 18, 1993 I gave birth to twin daughters by C-section. I loved them from the moment I saw them. Our smaller one we named Tiana Lynea and her bigger sister (by a few ounces) was named Nadia Marie. I knew they would be fair skin. My husband was "white" and everyone in my family who had interracial children were fair skin.
Tiana had blue/grey eyes like her father and Nadia had hazel brown eyes like mine. When I was a little girl, my mother would joke about myself and my siblings. My sister was her pretty Indian papoose, my brother was her little frog, and I was her white clown baby. She jokingly stated that the white doctor who delivered me carried me around saying I was his child and people believed him.
The first time I was told my daughter wasn't mine.
When my daughter Tiana was 2 months old she was diagnosed with Group B strep. She was admitted into Children's Medical Center in Dayton, Ohio. As you may imagine, I was extremely worried for my daughter. I cried every time they tried to start an IV. I held her continuously so she could feel my heartbeat and know I was there. I was in a room with another mother and her sick child. We would provide support for each other during our stressful stay. One day a young, white nursing assistant came in to check on our children. I had never met her before so I assumed she was new. As she was checking my daughter she questioned who I was. I told her I was her mother. She flat out refused to believe I gave birth to her and asked if I had anyway to prove she was my daughter. I told her I have the C-section scars to prove it.
The other mother in the room became very angry and asked what right she had in demanding proof from me. She didn't ask for proof for the other woman. Her response was, "You're white and your baby is white. She's black and her baby looks white." Just the fact of her stating my baby looks white was very offensive.
As the years progressed, the disbelief became less acknowledged by strangers who would see me with them. But then I found out I was pregnant again. Once again I was elated to be having another child. Hopefully, a boy this time! Once again, my parentage was questioned.
My first prenatal appointment with a highly regarded ob/gyn was turned into another disheartening moment for me. One of the nurses and the receptionist asked if my daughters were adopted. I told them, "No, they are mine." The nurse laughed and said I don't think so. You should tell the truth. The receptionist added her opinion, saying, "Well, if she adopted them they are her children so it's not a lie." I was so angry and close to tears. Luckily, I was called back into the room with the doctor. I told him what had transpired and he apologized. He was an older Scottish man and he commented on my lighter skin and reddish brown hair. He was astonished that anyone would even question my relation to my daughters. For one, my little Tiana looked very much like me and so did Nadia.
Due to the continued harassment by the nurse and receptionist, I left a doctor who was kind, knowledgeable, and concerned with my health as well as my unborn child.
My new doctor was referred to me and she was as good as my previous doctor. She never questioned my children. In fact, she was confused as to why people were saying my children didn't belong to me. She told me a story about a baby she had delivered. A black couple who were both darker skin had a very light skinned baby. The husband left the room and accused his wife of cheating on him. He had a paternity test done and his test came back 99.9% the father. How our genes are passed on to our children we don't control.
On January 23, 1997 through C-section I gave birth to a healthy, pale, red haired, green eyed baby boy. In the operating room, the only people shocked when he was pulled out were the assisting staff who had never seen my daughters. The look of shock on their faces still makes me laugh.
My son was almost given to another family!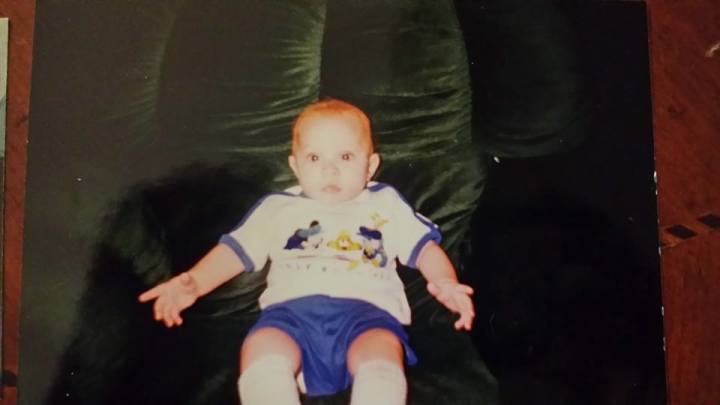 Because I had a C-section I was unable to go to the nursery to get my son. Typically, my husband would get him. This day I was feeling good and able to walk around. I walked into the nursery and there was a young white couple looking for their son. I heard the father say, "That's not our son." I saw the baby and immediately recognized my son. I told her that's my son. She said there are no black babies in the nursery. I must be mistaken. I repeated, "THAT IS MY SON!" She then asked to see my armband. The father of the other baby asked why didn't she ask for their armbands. She was just going to hand my son over to them. Once she verified he was my son she gave him to me and apologized. I am certain only to save face in front of the other couple.
My Children All Grown Up!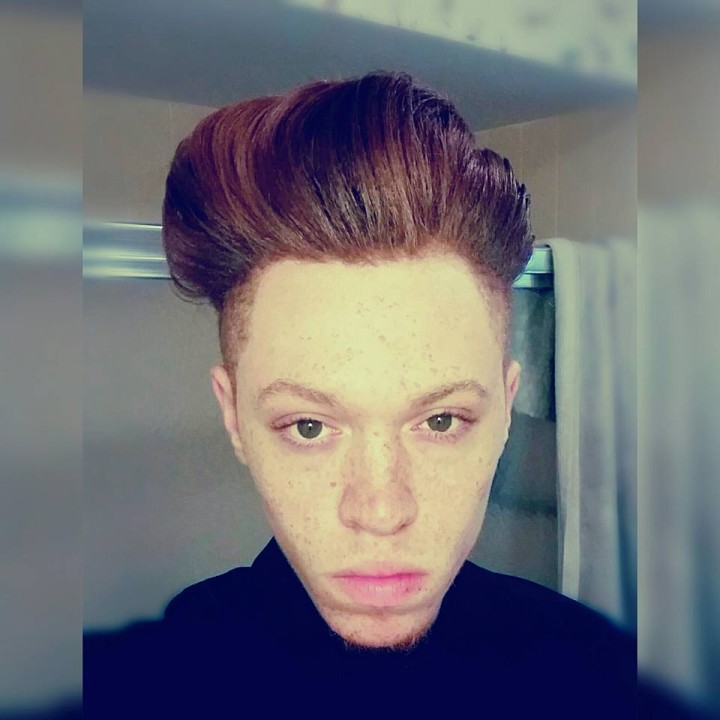 My son is now an aspiring model and artist. His uniqueness is praised in the modeling industry.
My Daughters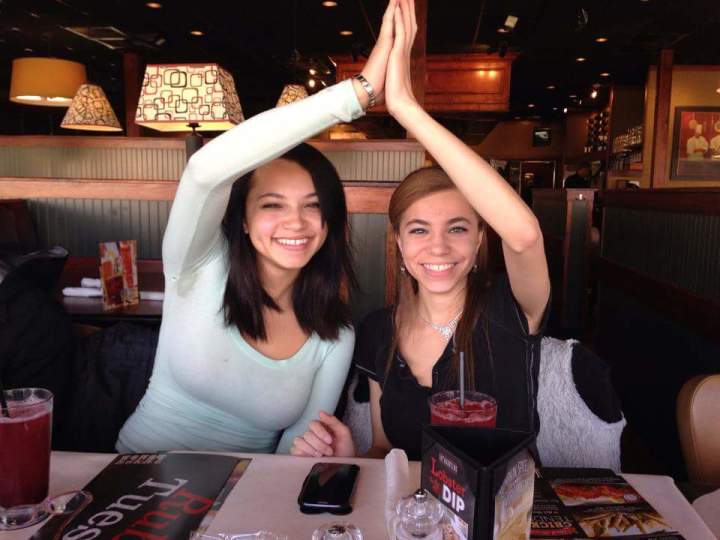 My children have dealt with other kids telling them they were adopted, or that they were foreign exchange students. Our family has always embraced all of our heritages. After doing my DNA test, everything my mother had told me showed in my results: African, European, Native American, and Asian. My husband also had his DNA tested and it showed European, West African, Middle Eastern, and Jewish. My daughters have married and I have two, gorgeous grandchildren. Tiana married a German/English, young man. Nadia married a Black/Japanese, young man. Our family is growing and expanding.
With my grandchildren, people don't seem to question who I am. In fact, people assume I am the mother. :)
Grandson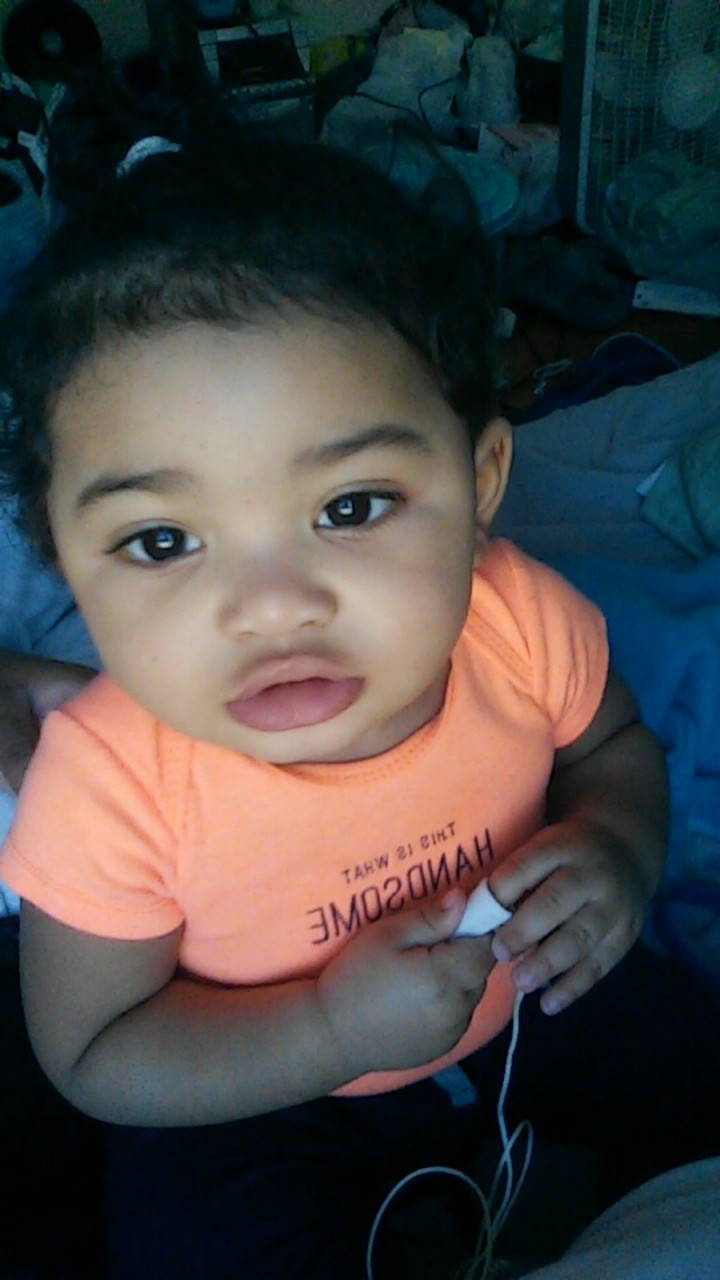 I have two, gorgeous grandchildren.
Granddaughter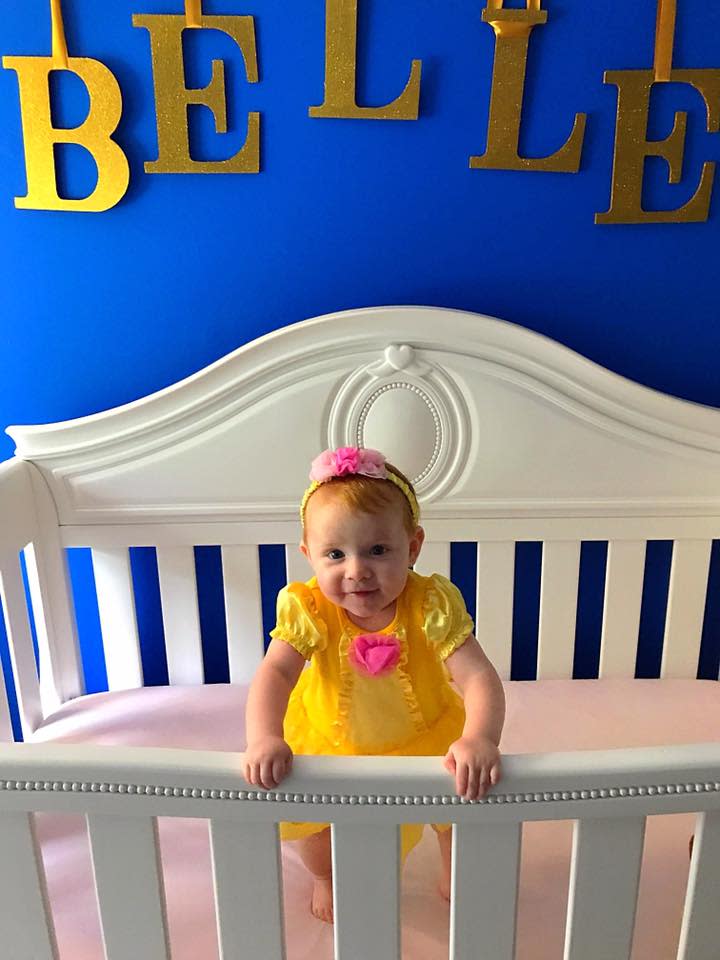 Our family is growing and expanding.
Nadia and Her Husband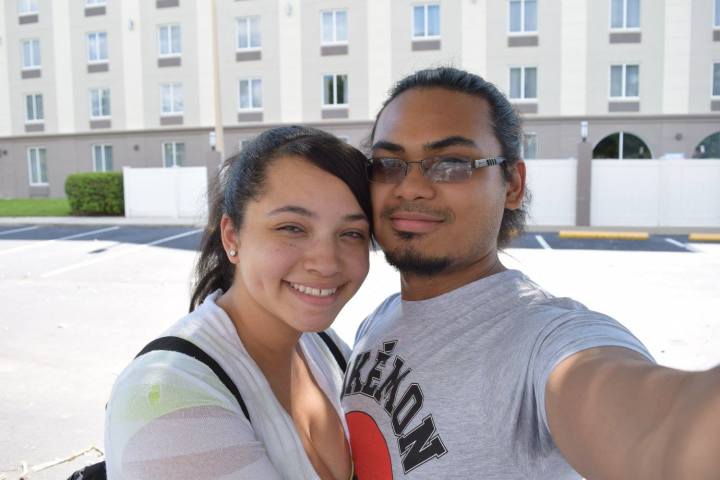 Nadia married a Black/Japanese, young man.
Tiana and Her Husband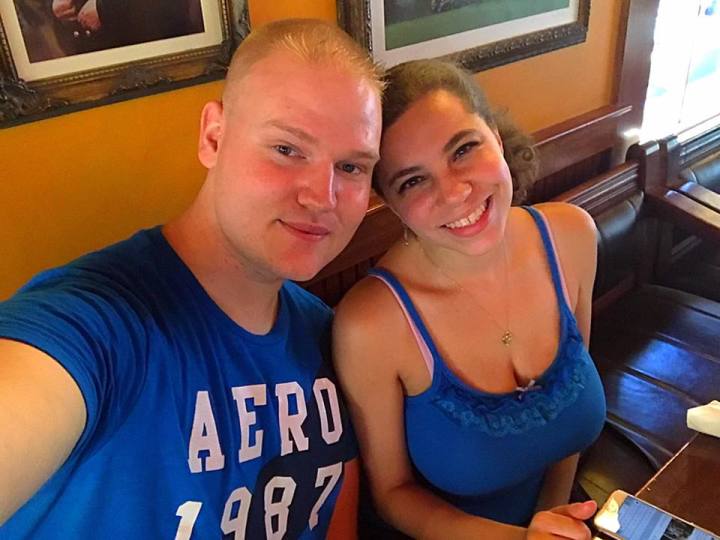 Tiana married a German/English, young man.
Me and My Husband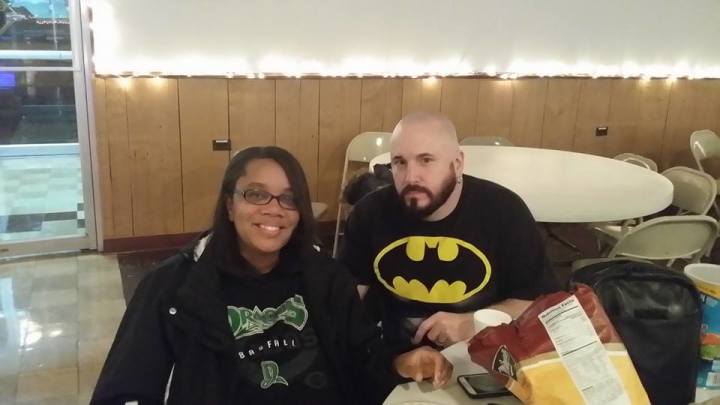 My husband and I have just celebrated our 25th wedding anniversary!
Final Thoughts
I am so happy that as time has passed the weird looks and disbelief have subsided. I have never wanted my children to look or be anything other than who they are. I love them no matter what.
I know there may be other mothers and fathers who have experienced the same issues. Please feel free to share your stories and thoughts. I feel a positive home environment and loving parents will help children of multicultural backgrounds succeed.
parents
children

Sheri Yarbrough
Currently finishing a Young Adult Fantasy/Horror novel. Master's degree in Applied Behavioral Science with an emphasis in Psychology. I have a BA in Psychology with a minor in English. Writing is my passion!
See all posts by Sheri Yarbrough →