The sea wolf
An encounter that sealed my fate.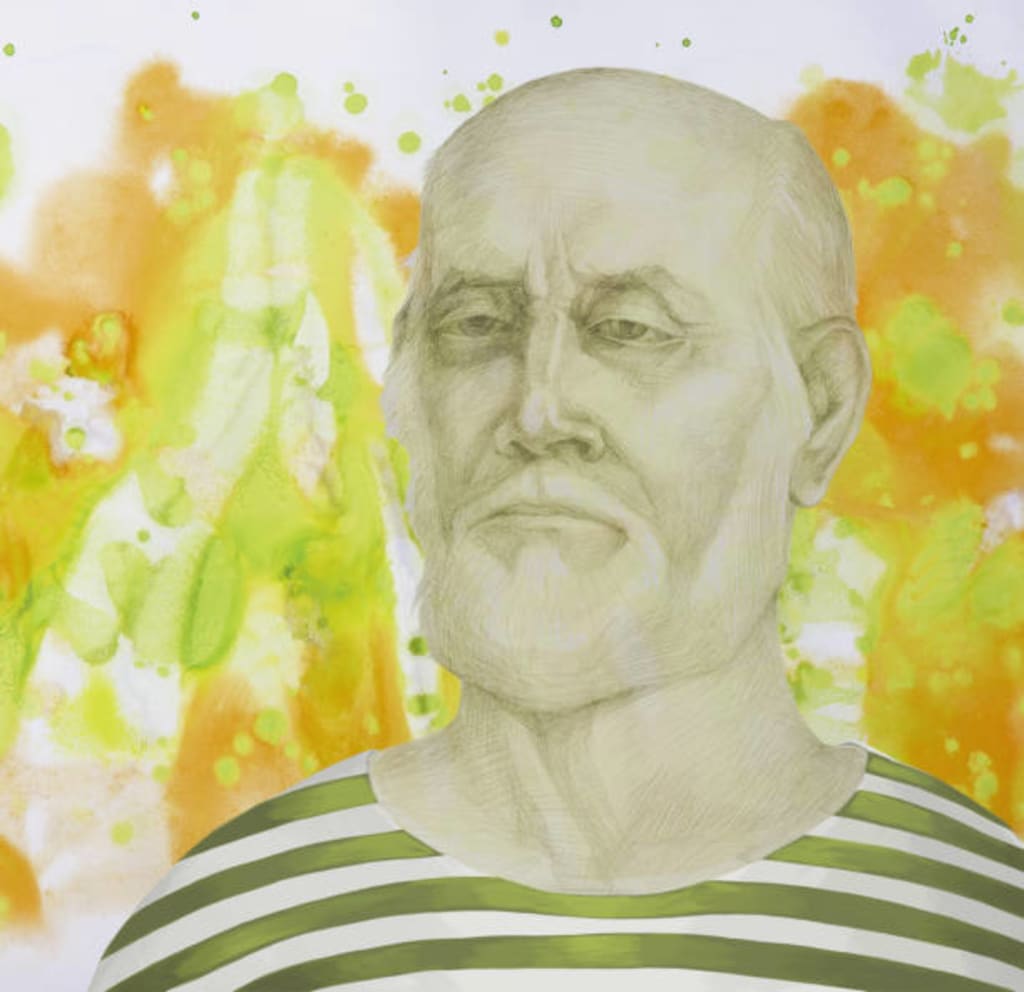 The sea is an important part of who I am. It captured my imagination since the very beginning. There's something on it that makes me think of the sea and its habitants every single day. I try to be as much as I can among water, it could be by swimming, sailing, freediving, or simply by having a little walk along the bay. It doesn't matter, the sea nurtures me, rocks me, comfort me. On the sea you might feel there's no one beside you, but someone always listen, believe me, someone always listen.
When I was 8 year-old, my favorite show on television was the Jacques Cousteau's documentaries. It was my daily escapade, I thought that he had the greatest job in the world. Can you imagine to explore the depths of the unknown sea as your daily job? To be known worldwide as a modern explorer?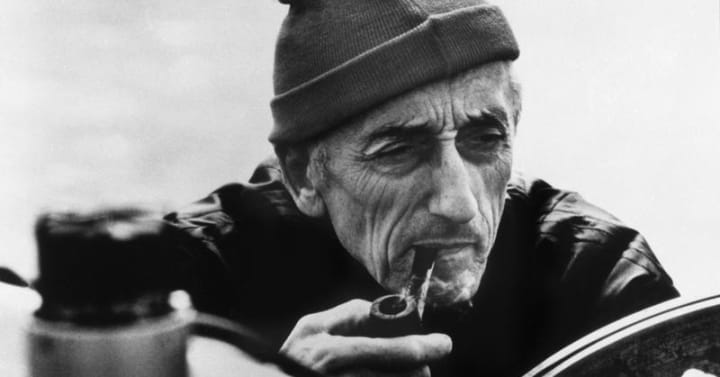 To me Jacques Cousteau was all that and more, he was and still is my hero, a true role model. I remember asking my dad for a diving mask. All I wanted was to go underwater and marvel at the wonders of my beloved sea.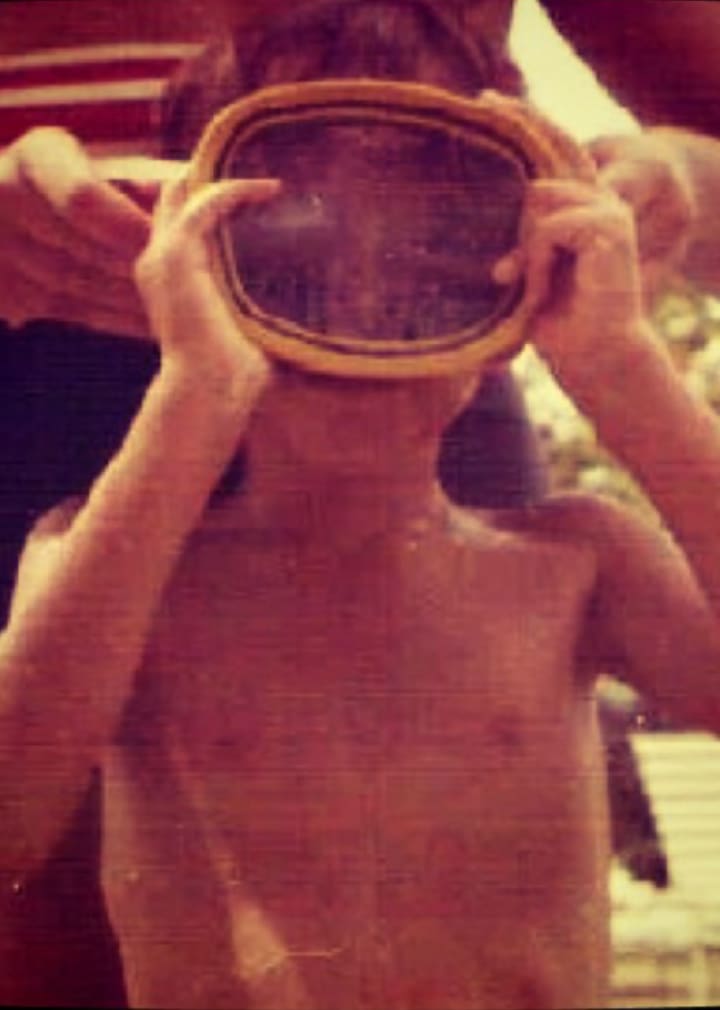 Back then, my family had a boat, a 29 Ft. vessel, for a kid like me, it was my Calypso. With my diving mask on my mother's bag, I was ready to conquer the deeps of the islands my family knew so well. In a way, it was like playing in the backyard.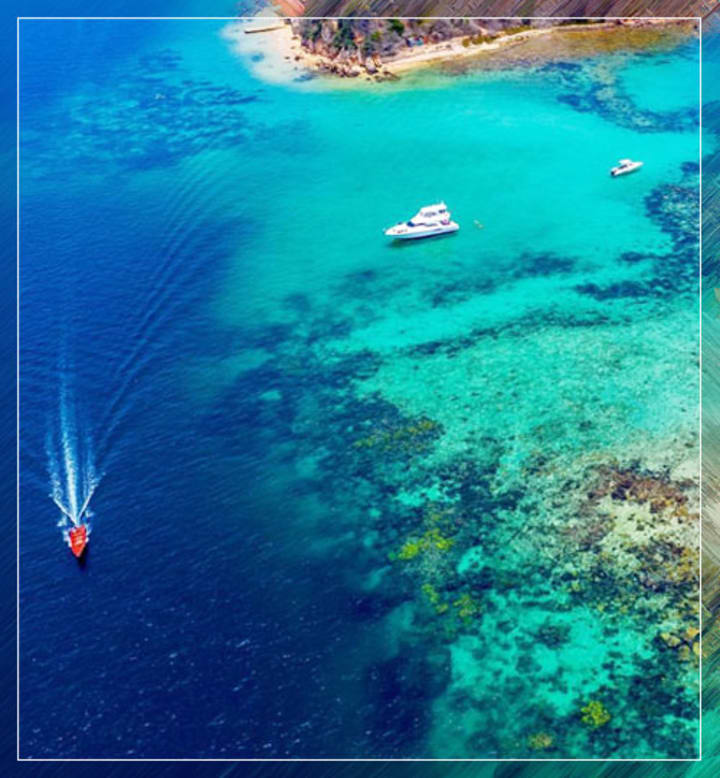 The island we always visited was a few miles away North from the coast. Beautiful turquoise water that invited me to jump overboard and start exploring even in my dreams. It was a true joy to step on the bow of the vessel while it cuts the small waves of the bay prior to anchor. My fantasies came true every single weekend at the sea, I couldn't ask for more.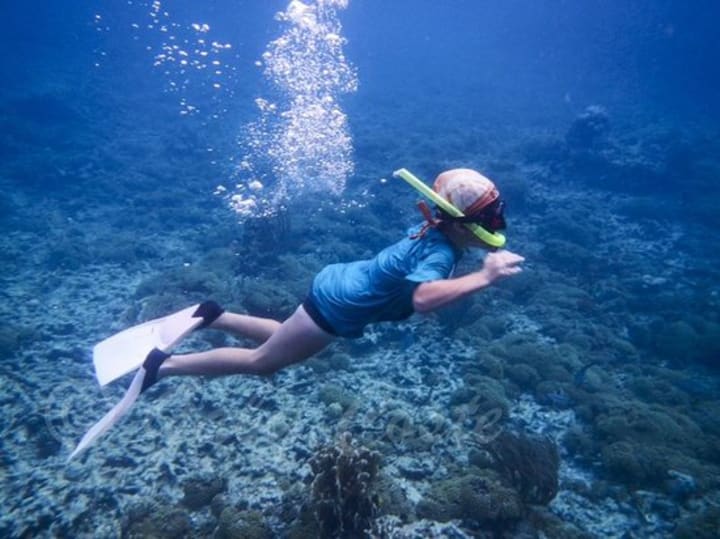 Under strong surveillance from my family, I was always on the water gathering shells, looking for rocks or any type of debris that made me feel like a true explorer. One day, my mom lost one of her sandals by moving from one boat to another. But I was there, ready to take charge and recover the lost object from the bottom of the sea.
After several attempts, I was not able to reach it; the sandy bottom was too deep for me. My older cousins began to brag, each one of them tried, none of them succeeded. Suddenly, my Dad's friend said, "it's my turn now." Mr. Ovidio was his name, one of those blue eyed, hairy chest males with cartoonish muscular forearms and a gaze as deed as the ocean itself. Mr. Ovidio carries a very strong northern Italy accent on his speech. Is a way of phrasing words with certain rhythm and panache, not the same accent I hear at home. In my head, he was the true archetype of a sea wolf. Fearless and knowledgeable, affable and rude, just like the sea itself.
I remember the way he spat on his mask, his deep breaths and his immaculate way of breaking the water surface. Looking back, it was not more than 28 ft. The way he managed to reach the bottom to bring back my mother's sandal is something I will never forget. He moved like the divers I saw on TV every day, with the only difference that he was a friend of my dad, a real person that I could look up to. That was my first encounter with what I can call a sea wolf. He was my inspiration to become a true freediver. A knight with his neoprene armor, ready to face the silent, underwater world.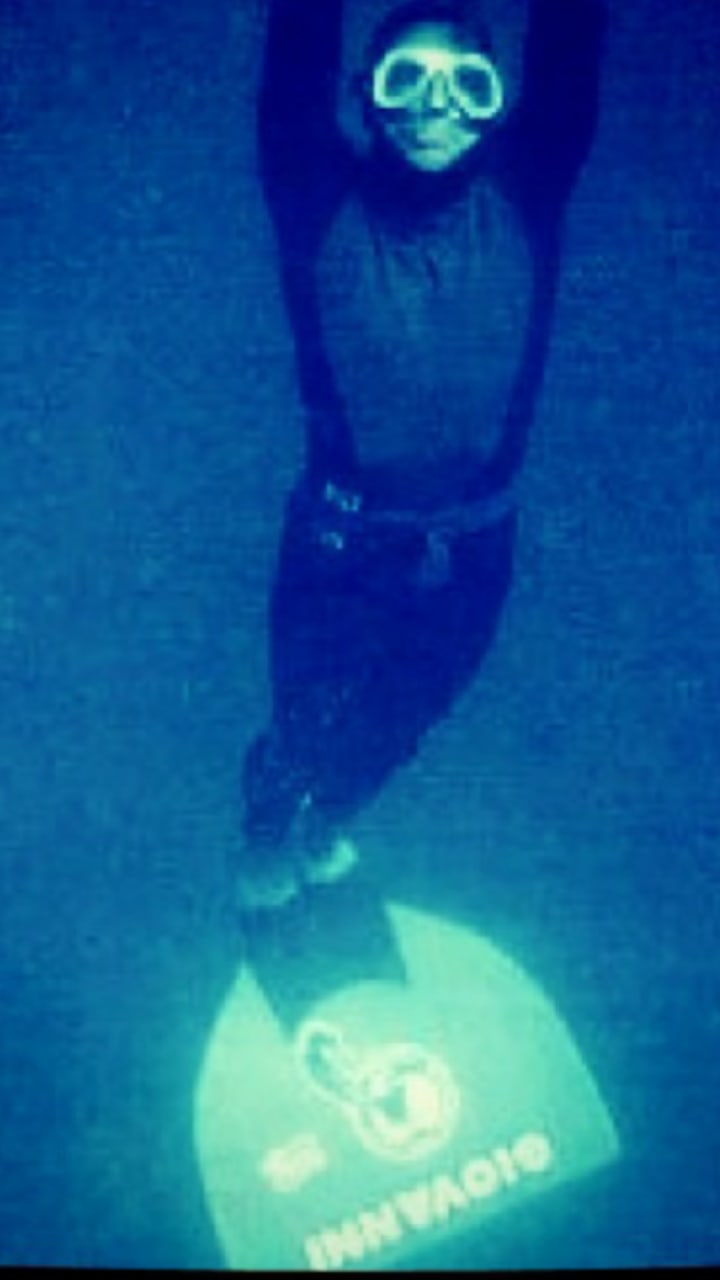 This is one of those experiences that mold your personality for the better. As a teenager, I was not interested in smoking or drinking. Sure, peer pressure is a big part of being a teenager, but in my head, all I ever wanted was to be a freediver. Like one of those sea wolves to whom I dedicate many of my stories.