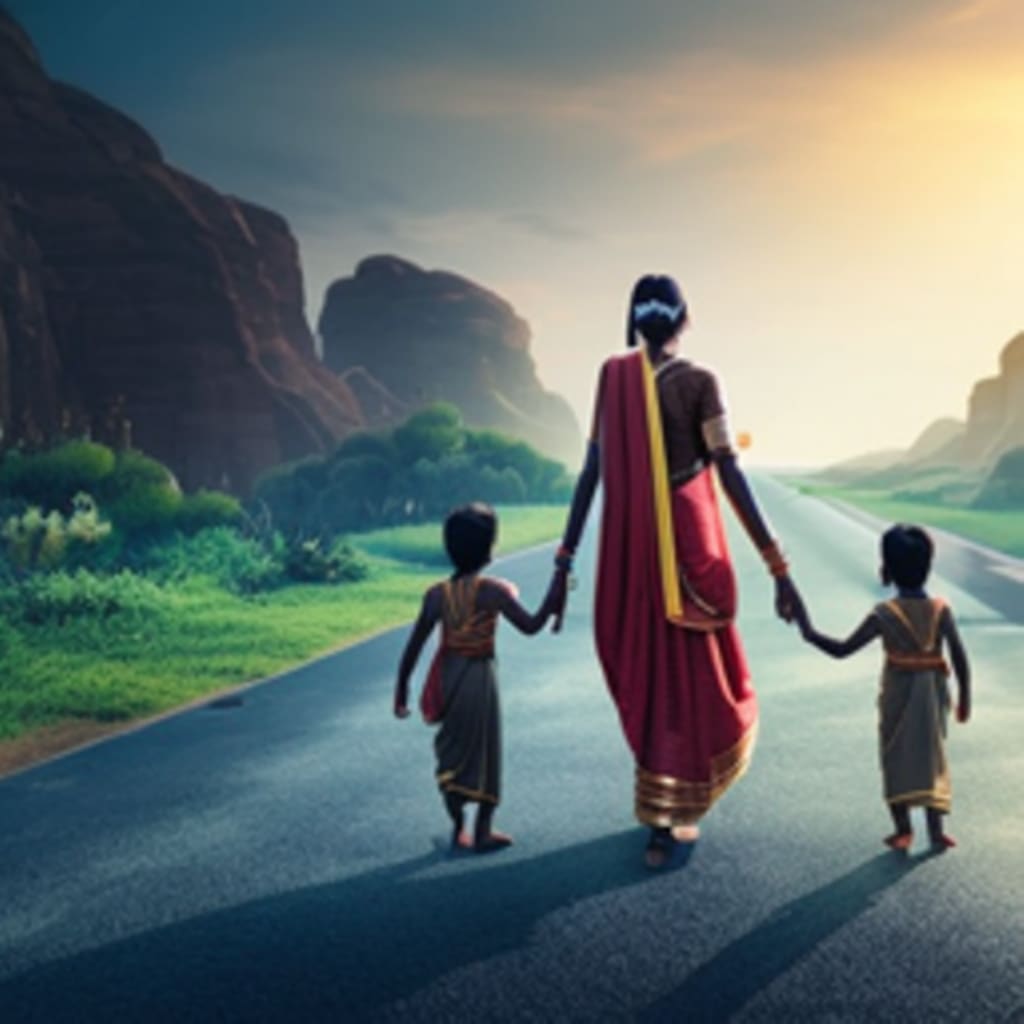 Sacrificed Soul
"Once upon a time, there lived a woman named G. She was an innocent; during her school days, she was very happy and playful. Her father and mother were taking care of her like a queen, even though they were financially weak. She had five siblings, who all loved her most. She began speaking late in childhood and struggled with pronouncing.She was a kind-hearted soul who had grown up surrounded by love and sophistication in her family. But her life took a turn for the worse after she got married. Despite not having received much education, no more than the 8th grade— G was a hardworking woman who had always taken care of her family. However, after her marriage, she was forced to make sacrifices for her children that she could never have imagined.
G had married into a joint family, where she lived with six other people in her mother-in-law's house. Unlike the big and well-furnished house she had grown up in, her new home was a small tiled-roof house without power. On top of that, she did not even have a separate bedroom and was denied any privacy. This was a stark contrast from the life she had known before her marriage.
One of the major sacrifices that G had to make was related to her husband. He was a mentally disturbed person, but his condition was kept a secret from G and her family. The groom's side had cheated and covered up this information, and it was only a few months into the marriage that G found out. Despite this, she never gave up and refused to run away from the difficult situation she found herself in.
G had to do a lot of hard work, including carrying heavy water from a long distance. She was not used to doing such physical labor before her marriage, but she was determined to make the most of her new life. Despite the hardships she faced, she never lost hope and always kept a smile on her face for the sake of her children.
Despite facing numerous challenges and difficulties in her life, my mother never lost hope. She continued to work hard and take care of her family, always putting their needs before her own. She would wake up early every morning to collect water from the nearby well and carry it back to the house. This was no easy task, as the water was heavy and the journey was long, but she never complained. Instead, she always had a smile on her face and was eager to start each day.
Every day, she would cook food for the entire family, using the limited resources that she had available. Despite her husband's mental illness, she never gave up on him and always stood by his side, providing love and support in any way that she could. She would often sacrifice her own needs, such as food and sleep, in order to make sure that her family was taken care of.
Over the years, G's sacrifices for her children have only grown. She has put their needs ahead of her own, always making sure they have a roof over their heads, food on the table, and the education they need to succeed in life. Despite the challenges she has faced, G remains a loving, caring, and selfless mother who has inspired her children to be grateful for the sacrifices she has made for them.
In the next episode, we will see how G continues to face new challenges, but also how she overcomes them with her unwavering spirit and resilience. "Her story is a testament to the strength of a mother's love and the sacrifices she is willing to make for her children."
with love J
Reader insights
Be the first to share your insights about this piece.
Add your insights