The Night Before the Funeral
A tale of cheapness and grief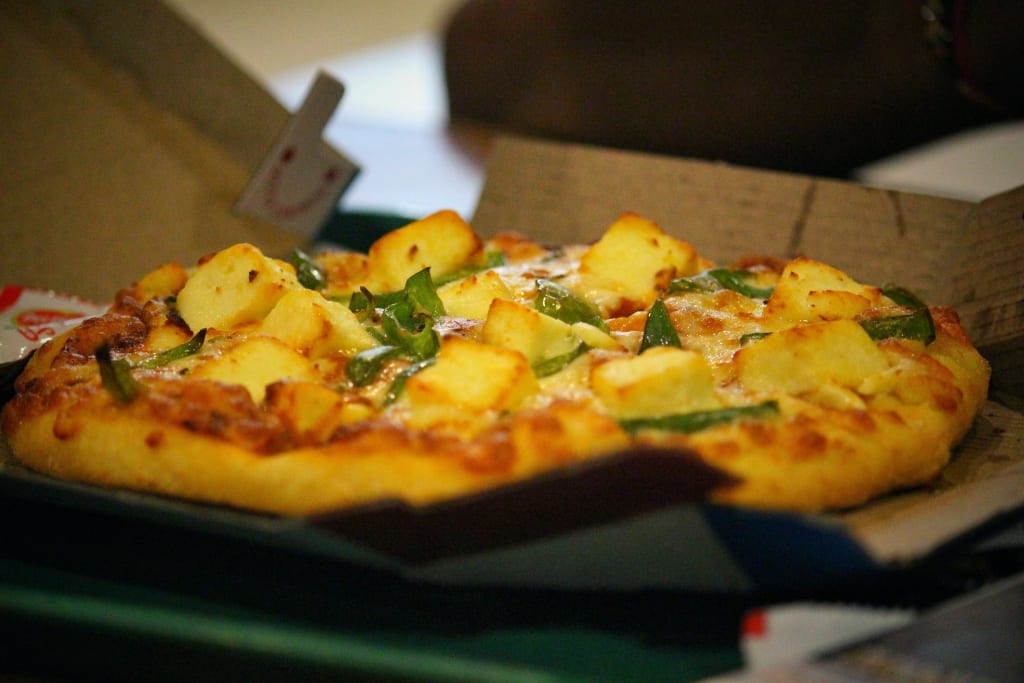 The group of people around the table are laughing. My grandmother's childhood friend has brought photographs from their teen years in Westminster.
"Is that her?" I strain my eyes at the tiny fuzzy photograph.
A young woman in a stylish dress standing in a field. So elegant.
"No that's me." she quips, standing in a similar pose, as if to say "obviously!"
Out of all the photographs she's brought (mostly of herself it turned out) I find my grandmother in two. One a blurry face in a large group of carefree teenagers, and in the other she is standing shyly next to her confident friend, much like I am now.
Where was that wine?
Grandpa emerges from his nap, his hair upright on one side like a mad scientist. His eyes are permanently red and puffy these days.
He sees the small group of people, warm and inviting around the table, and looks instantly happier. His eyes twinkle when he asks "Who's hungry for pizza?" Like we're all kids up to mischief. Pizza has long been forbidden junk food in this household.
Looking down at the table and its humble offerings - the cut up block of cheddar cheese, polish sausage (glorified hotdogs) and plain crackers, I decide warm happy pizza is perfect for this this dreary evening, and dreary occasion.
"Alright", he says punching in the phone number "what am I ordering?"
We all agree on the special, and one with no onions.
Reading glasses hanging precariously on the tip of his nose, he looks up at us "and how many pizzas do we want?" he says this louder and in an exaggerated Italian accent.
He swiftly counts heads - "we're eight" he tells the man on the phone. "Yes two large sound good."
Pizza! The special even has pickles worked into the crust.. Delicious.
Everyone stops eating crackers immediately.
The doorbell rings.
Too soon for pizza, who could this be? we all look over curiously as a couple walk in. Grandpa was expecting them. "Come in, come in!" he says warmly "we just ordered pizza"
They take off their coats, find a seat and join us in the wait.
The doorbell rings again.. and again..
by the time the pizza arrives, we are 20 hungry guests.
Looking around with calm confidence Grandpa looks at me and says "Cut some more cheese!" I look at him confused, trying to hide my growing panic. "Should we order more food?"
He dismisses me with a wave and says brightly "we've still got plenty of cheese and crackers"
No point arguing. I cut the block of no name cheese, arrange the crackers into a semi-circle.
The pizza is going quickly and just when I think everyone has arrived, the doorbell rings again. This next couple look around politely, their gaze falling discreetly on the last lonely slice. They smile and kindly say "its okay, we just ate..."
Following close behind, anther guest arrives, holding a bag.
"Food!" Grandpa proclaims, a little too enthusiastically.
Many eyes dart in hopeful expectation to the bag the man is holding. I retrieve it quickly, thanking him without meeting his eyes, and take the package back to the kitchen. Its cookies.
Gramps has followed me. "Cut those up and put them out" he instructs.
He smiles widely "If anyone goes hungry its their own fault!"
I've got to say these were very kind well-mannered guests because that single piece of pizza remained untouched. Nobody, no matter how hungry, wanted to be that person.
It watched people come and go all evening, offering their condolences, as if on a time lapse as it grew cold and wilted.
It stood the test of time, becoming a symbol of human decency and all that is good in the world.
At the end of the long night, after stories were told and emotions were raw, I take shelter in the kitchen. Unlike other homes, the kitchen here has always been a quiet odorless place, where you can retreat for some peace.
In the light of the fridge, I discover Grandpa wiping a tear with the back of his rough hand. He turns suddenly, his expression transformed, and smiles. "Now what were you worried about child? there were LEFTOVERS!" as he proudly stores the last piece of pizza "that's tomorrow's lunch sorted out."