The Newest Toy to Take over My House
Calico Critters Everywhere!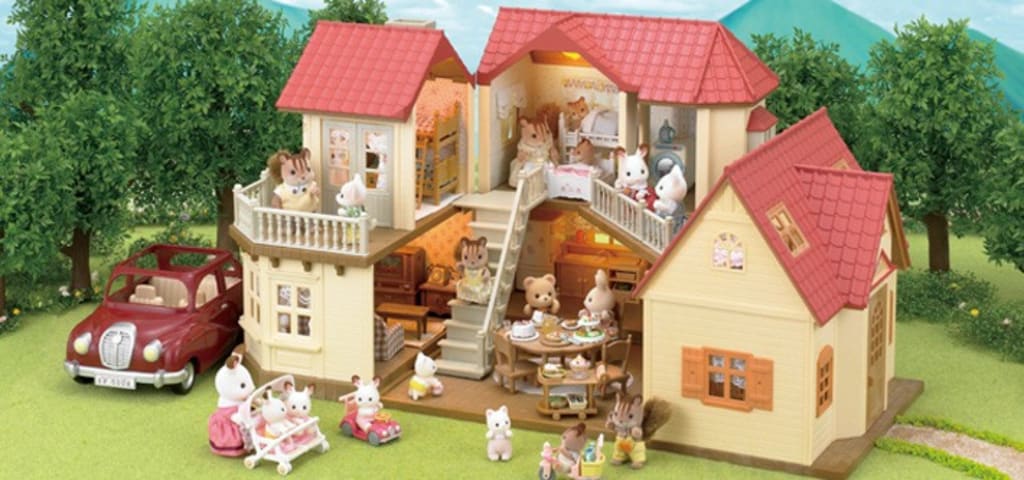 via calicocritters.com
So around the beginning of November, I took my daughter with me to Walmart so I could take her down the toy aisles and get an idea of what she may want for Christmas. At first, it was the typical stuff like dolls and dress up stuff. Then we came down the last aisle and she spotted it. A whole section dedicated to "calico critter" toys. We have never had these at our store before so she was so excited when she saw them. I have to admit, as soon as I started looking at them I fell in love with them as well. I was instantly wishing that I had these little critters when I was little. They made me think of a 1950s English look. It definitely looked like something my grandparents (from England) would have sent me on my birthday. I knew I had to get her some for Christmas. So, as soon as I got home I went right to Amazon.com and found exactly what she was looking at for, a better price too!
After ordering these cute little critters I wanted to know more about them so I started doing some research and it turns out these were first introduced in Japan in 1985. And it turns out that everywhere else in the world besides the U.S. they are called Sylvanian Families. On their website, they have their brand statement which reads "Calico Critters of Calico Village are timeless, classic toys that delight children and promote wholesome family values. These award-winning miniature animals and their life-like environments have inspired the imagination and creativity of countless children all over the world."
Now that she's been able to open her calico gifts and play with them I felt like writing a review about them since we are so in love with them. I bought her quite a few things associated with the brand and she has played with them every day since Christmas. In my own opinion, these toys are perfect for girls. they can make an entire village with the endless amounts of accessories. My suggestions would be to start your collection off with getting the starter house
I did get her this house and it comes with so many different accessories I was really surprised. They did have other house options but I decided to start with this one. They have a big tree house home and even stores and shops that were super cute! I plan to add another house or shop to her collection when we get her more critters. she says she wants the tree house for sure!
Next, I would suggest getting a critter family set since the starter house only comes with one critter. You can use that link to see the different selections of critter families they have to choose from. We decided on the red panda family and a set of two baby elephants, they are absolutely adorable! The selections are seriously endless. I've watched Youtube videos of people who set up villages of critters and you can tell that the company is so unique. They really take the time to make a large variety of different animals. Even down to different styles of dogs and cats.
Last, I would say get some furniture accessories for the critters and the home, we bought some extra beds and a cute cherry colored car to go with her critters. This link can take you to the different options they carry. I think these critters are decently priced, especially for the amazing quality. I plan on using these as a reward system. My daughter knows when she's been good in school and at home that she may be surprised one day with a new addition to her calico critter collection.