The Myspace project: My Father
Revisiting an "insignificant" defining moment of my life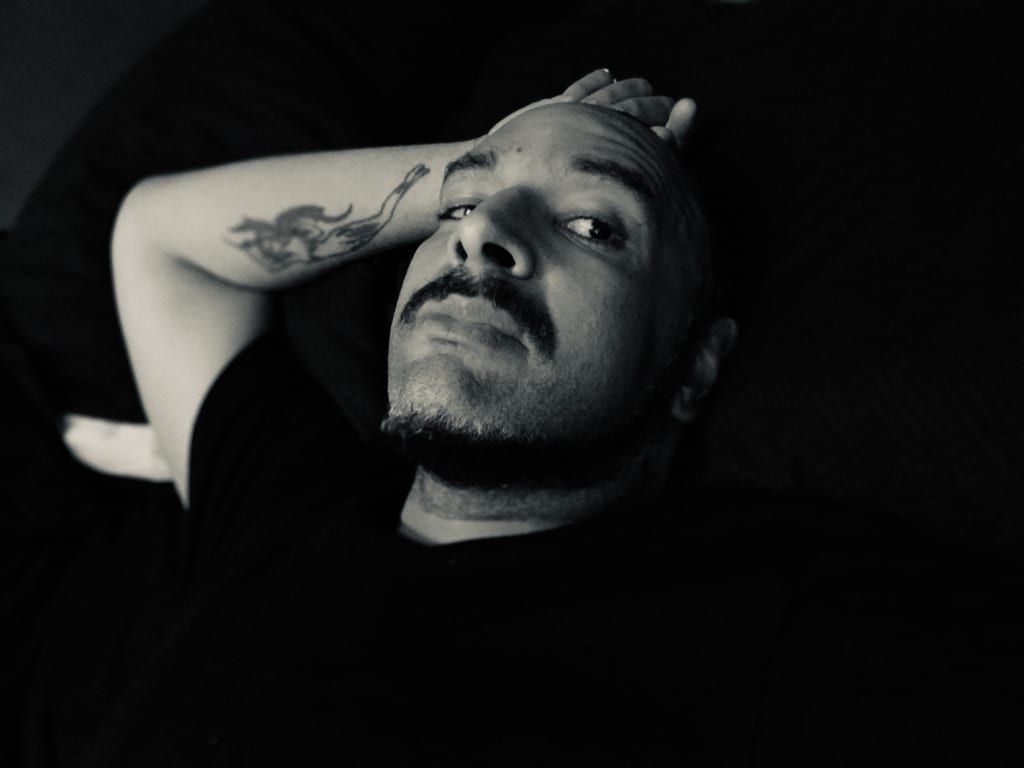 I originally wrote this as a blog entry on Myspace in 2006. I was a 32 year old self proclaimed immortal with a taste for good cocaine and an eye for what made the world a beautiful place. I was smack dab in the middle of my glory days. Growing old was never a forethought or an option. Even when I look back at this moment in my life, a moment that I think many people would consider life changing or pivotal, in the here and now, it still hasn't really hit me yet. I don't think it ever will either. Ironically enough, the photo this is all about no longer exists, and yet somewhere in my mind it was significant enough to write about 14 years ago, and important enough still to post once again and talk about it. So here goes.....
Blog ID : 103101634
I received a picture of my birth father today

Many of you are aware of the circumstances regarding my search for my birthfather. For those of you that have no clue, let me tell you that in my 32 years of life, I have never seen a picture or known anything about my father, and it goes without saying that it has not really been a negative thing for me. As paperwork will show, my dad was Richard elmer Little, who was my grandfather that raised me and taught me the basics of life. Richard Little passed away 2 years ago in march, and I will forever acknowledge him as my dad. Nothing on this earth will ever change that. But as life goes on, I have been forever curious to know the story behind my birth father, and this past year I grabbed myself by the cojones and took it upon myself to search for him. I knew very little about the man. I knew his name was L.C. Brown, and he lived very close to my birth mother in upstate New York. Using my detective skills, i managed to track him down to an apartment building in Olean, Ny around thanksgiving time 2005. After years of wondering, I managed to locate Mr. Brown to his apartment building, but I had no apartment number. this is where the ball was in my court.

3 weeks ago, I finally sat here at this very laptop and typed Mr. Brown a letter. I basically explained to him that I was looking for him, and that I would like very much to hear from him if he could. I was prepared for the worst, as I assumed he had a new family of his own and I would just be a nuisance in his life, and I told him that I would understand if he had no desire to write me back. I attached some recent pics, addressed the letter to his apartment building, and wrote his name on the envelope in hopes that the building management would deliver the letter to his apartment.

I sent the letter and put it out of my mind. The ball was now in his court.

Before leaving for work Monday, my grandmother handed me an envelope and said " Here... it's a letter from your dad."

I took the letter to work, opened it up on the way, and for the first time in my entire life, I saw a picture of my father. the picture is quite old, as it shows him and my mother sometime in the 70's at a new years eve party. They are sitting at a table, budweiser bottles in hand, and he is kissing her on the cheek. they both wore party hats, and looked ever the happy couple. Enclosed was a short handwritten letter, written in pencil, that said basically that he was happy to see I was looking for him, I looked well in my pictures. He said now that we were connected he would write more if I wanted him to get to know me, he would call me as soon as he had access to a telephone, and he would try and take a recent picture to send to me. thats it in a nutshell.

I guess it can be said that it has not really hit me yet. I mean, here I am at the age of 32, and sitting next to me is the man that gave me my lips, my cheeks, my height, and my football like frame. Here in front of me is a piece of my life that has been missing, and I must be in shock, because I haven't yet felt the magnitude of the situation.

What scares me is the knowledge that I have opened a can of worms concerning my life, one that I have total control of, and that the people that raised me and made me who I am today are afraid that I may find out aspects of my life that are not very pretty. This does not scare me or change my opinion of my family. I will say this again, as I have said it my entire life…My grandparents raised me and loved me better than I could ever have hoped for, and if I were to be given the opportunity to change things, I would NOT. My mom and dad as I have always known them have given me the life that nobody else could ever give me, and nothing in the past, no matter how good or bad, can ever take that away from me. To be brutally honest, losing my grandfather was indescribable, and the day I lose my grandmother will be the hardest day of my entire life. Finding my birth father and getting to know him is something that I cherish as a wonderful aspect of my life, but had I never had this chance, I would not feel as though I lost something.

So now begins a formidable but anticipating journey in my life. My goal is to learn as much as I can from L.C. Brown, and no matter what may come of this, I want others to understand that this budding relationship is merely an enhancement to my life, and not a replacement for any part of my life by any means. All I ask of you that read this that are a part of my extended family is the support and love that you have shown me all my life. Help me to make this a positive journey.
My relationship with L.C. Brown never amounted to much after that besides a couple more letters and a phone call from a man who said he was the best friend. I made plans to drive cross country on a road trip a few years laterwith some friends that would culminate in a first time meeting with my father, but unfortunately he died 2 months before the trip. We never met. We ever made the phone call happen. It ended there. I reached out through the fineral home listed in his obituary and asked that they pass along to any family that I would very much like to get to know them. It was discovered that I have 2 half sisters, but they never responded to me reaching out.
I find myself ok with this. The realities of my world between then and now have shifted focus and paradigms many times over as they do with just about everyone. That day when my grandmother died was indeed rough, but not the hardest. It actually opened up the opportunity to reconnect with my uncle, who I took care of until his passing this January.
Reader insights
Be the first to share your insights about this piece.
Add your insights