The Man Behind the Curtain
Growing up, I loved the Wizard of Oz.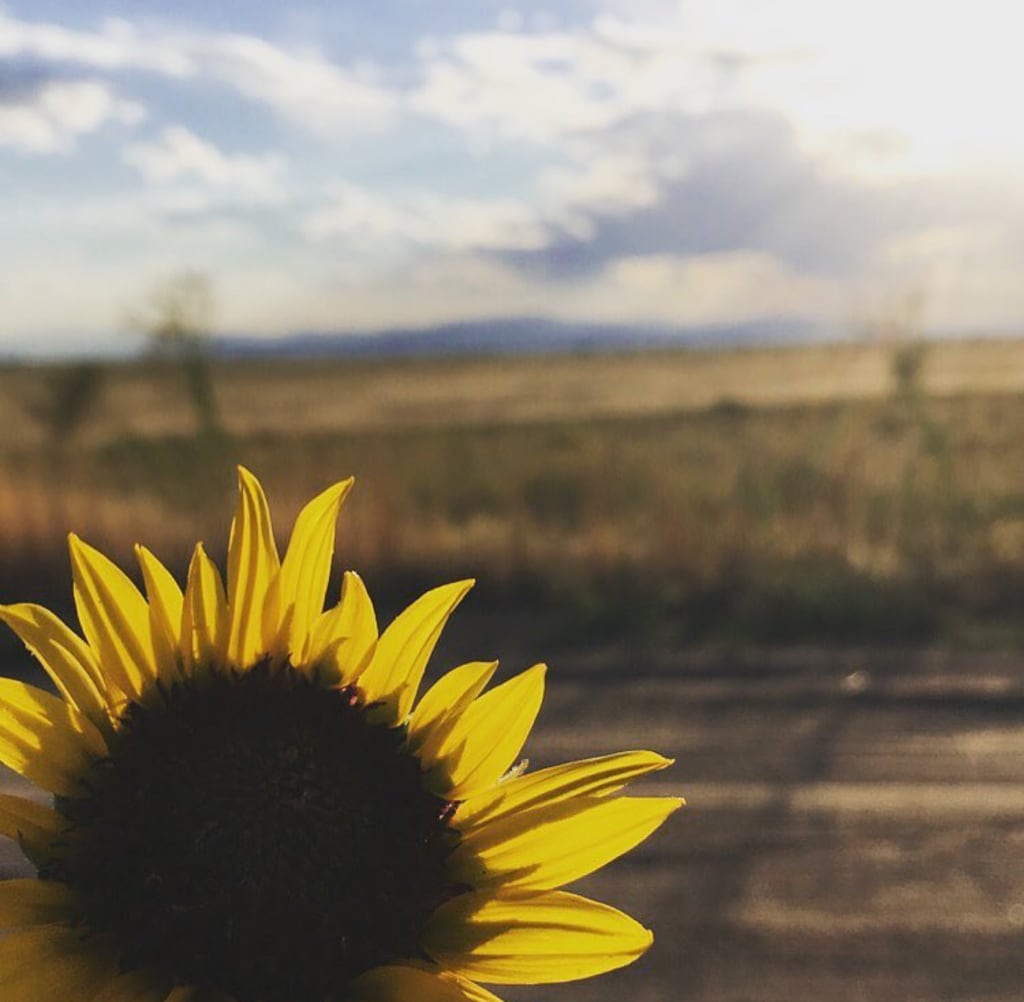 Growing up, I loved the Wizard of Oz. There was something magical and timeless about the Yellow Brick Road and the passion of Dorothy to find her way home, Scarecrow to find his brain, Tin Man to find his heart, and the Lion to find his courage. All to find out that the man behind the curtain was just a man, whose hope and wisdom fulfilled all desires by encouraging everyone by exploring their own virtues.
I was about six years old when my dad started mowing the yard in a more than crazy manner. Anyone who stopped by never understood why there were so many twists and turns throughout the long green grass that surrounded our aging farmhouse. To me, this was the face of adventure and I was jumping in. My passion for the Yellow Brick Road turned a torturous chore into one of the most fun summer games that I have ever experienced. My dad mowed me the Yellow Brick Road. Of course, he would only leave it for a day or two, but they were the best days. My dog Butch would follow me around as my personal Toto and I learned how to skip just like Dorothy did in the movies. My dad would be working away in the shed on one of his numerous projects and when the Yellow Brick Road would lead me to him, he would hide and act as the All Power Oz, granting me which ever wish I demanded.
"A heart is shown not by how much you love, but by how much you are loved by others." My dad is so unconditionally loved, so cancer can never win. It's hard to know how to feel when you know that someone will be taken away from you too soon. I educate myself of the newest techniques, obsess over statistical outcomes, and pray for another pain free day. I cope by being as educated as possible because the more I know, the less I can be shocked, and the less shock, the less my heart will break.
Like Dorothy, I also believe that there is no place like home. My home is my safe haven. It has always been stable and always a place I can do to be grounded when necessary. It is filled with laughter and love. It is filled with fighting and challenges and everything else that makes a family a family. Home is where I learned how to ride a bike, worked with my dad for hours on end in his shop, learned how to change the oil in my car, fell in love, and experienced heart break. Home is everything because even in the mixture of emotions and challenge that this world throws our way, it is a place where we come together to love. "The Gathering Place" as my mom calls it. The fear of seeing that empty green chair at the head of the tables makes my heart ache, for what is the man behind the curtain when the man disappears?
Scarecrow had a brain the whole time and so did I, even though in the face of impeding danger and heart break it's easier to turn it off. Education has played a huge role in coping with the effects of cancer within this last year and it will continue to do so. My dad taught me, that even when things get tough you must face it. You must know what the possible outcomes are and how to make an informed decision, while keeping your loved ones in mind. My dad chose to do radiation treatments after his first surgery. He chose this, because it would lessen his risks of the cancer spreading further throughout his lymph nodes to the rest of his body. I saw him lose 30 pounds, struggle swallowing and speaking, having numbness in his tongue, and lose his interest in doing things he loved. He chose to do radiation so that he could have more time with his family. Now, that the cancer has become malignant, he is choosing not to do chemo-therapy because quality of life is better than quantity. Quality is a better possible outcome than suffering.
What the Tin Man didn't know, was that a heart is only desirable when you're not afraid of it being broken. But, if I didn't have a heart, I would have never learned how to love fully, which is another virtue that I learned from my dad. He loves so deeply and passionately. He and my mom have been married for over 40 years, not only does he love her, but he loves his 6 children and 13 grandchildren. Love has created a village and it's love that will continue to bring us together and give us strength through the rough times. My heart broke as I called my dad and told him that the returned biopsy was positive. We all knew that there was about a 90% chance of this happening, but deep down inside you pray that by happenstance things will work out in your favor. A heart is a funny thing. It can break, but most importantly it can heal.
We wouldn't be here without courage. The Cowardly Lion had it in him all along, just like all of us. No one is courageous all the time. People become courageous when they need to be. My dad was courageous as he decided to undergo radiation treatment for the second time in his life, knowing how terrible the side effects can be. And now, he is even more courageous, if possible, denying chemo and choosing to live his life to the fullest. We all must be courageous, friends, family, and loved ones. I, myself, hide emotions and heartbreak so that I can be courageous for him. He deserves a team that is courageous that will weather this storm behind him.
A home, a brain, a heart, and courage. These things create my family and they bring a light into the world. We have fought and won this fight once before and we will again because cancer can never win. Cancer doesn't get to win. My dad will forever live on within our home, our minds, our hearts, and he will forever give us courage. He will be reunited with his mom, step-dad, dad, brother, and daughter. I have no doubt in my mind that he will great an army of guardians, appointed to continue to give us courage and above all else, love. Once again and forever, being The Man Behind the Curtain of this show that we call life.
"Somewhere over the rainbow
Way up high,
There's a land that I've heard of
Once in a lullaby.
Somewhere over the rainbow
Skies are blue,
And the dreams that you dare to dream
Really do come true.
Someday I'll wish upon a star
And wake up where the clouds are far
Behind me,
Where troubles melt like lemon drops
Away above the chimney tops
Thats's where you'll find me.
Somewhere over ge rainbow
Bluebirds fly.
Birds fly over the rainbow.
Then why, oh why can't I?
If happy little bluebirds fly
Behind the rainbow
Why oh why can't I?"