The Love of a Daughter
A true tale of having a hardworking single mom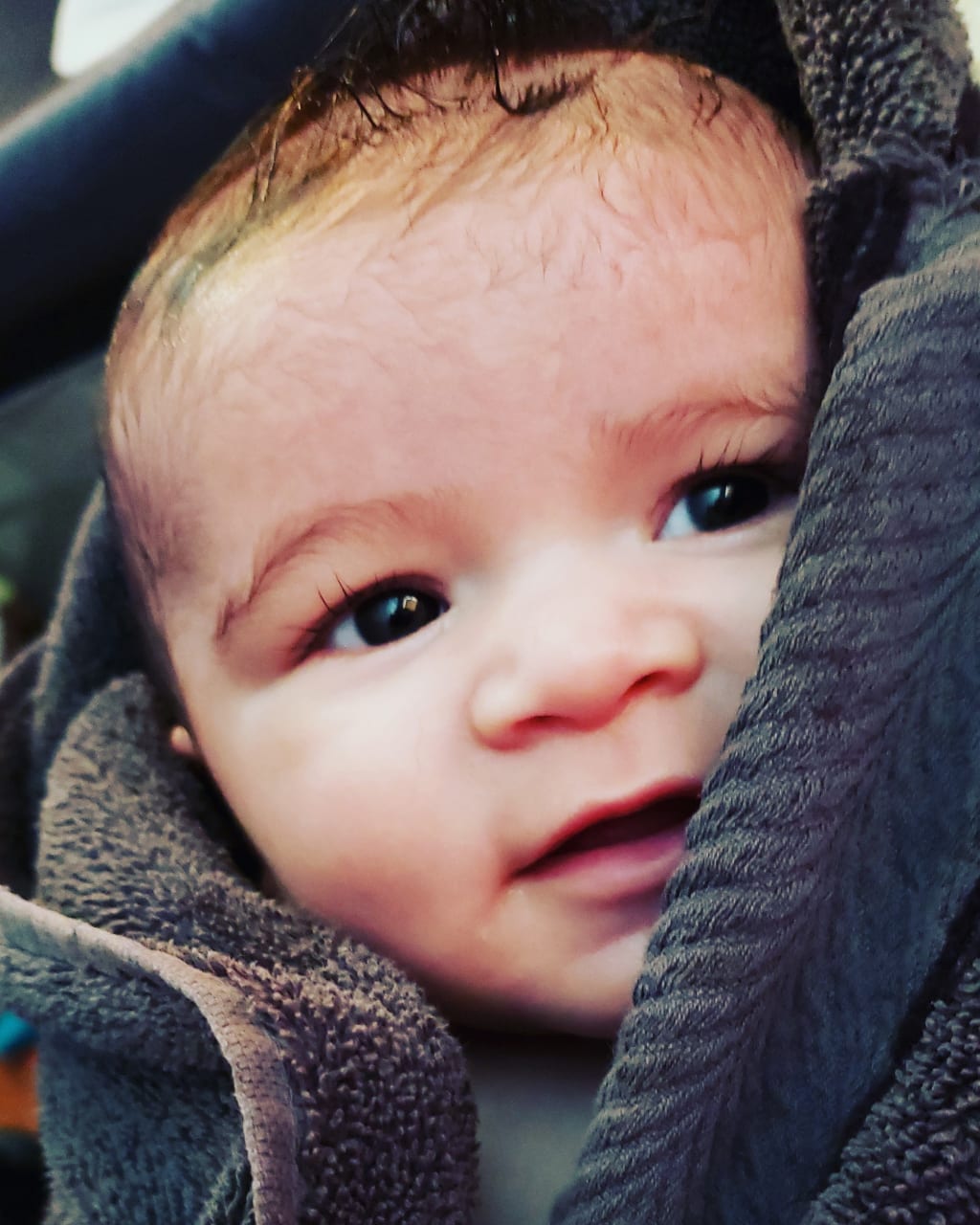 When I was younger, my mom was a single mom for a long time. My biological father was (is?) a drug addict, and I haven't seen him since I was 12. I was adopted by my sister's dad and years later I was told how my biological father never showed up to court to fight for his custodial rights. I didn't really deal with the feelings of abandonment that left me with, and as I do with all my other negative emotions, I suppressed them. I pretended like they didn't exist. It wasn't until I was pregnant with my son and working at a rehabilitation facility that it started eating at me. Why didn't he want to get better for me? I loved my baby so much I would never even think of leaving him, and yet my father chose drugs over me. He didn't try to get better for me, he didn't fight, and above all he didn't want me. I think this is part of the reason I appreciated my dad (adoptive) so much. No one is perfect, but at least he was around. At least he tried. Which was much more than I can say for my biological father. Now that I have my son I realize how hard it must've been for my mom. She had not one but three kids to take care of and she made it happen. My mom worked a lot when I was growing up, and as a child I didn't understand why she wasn't around much. Now I know that she was trying to make ends meet.
My childhood is more common than you might think. It has given me a drive to fight for my marriage and to be the best mom I can be to my son, even on the hard days. My son will never have to wonder where he will be for holidays or birthdays. My son will know that he is loved and wanted. My son will never lack a thing; he will have more than enough. This, of course, goes for any other kids we have as well.
Being a mother isn't easy, especially when your child is a few months old and can't tell you what they want, but it's one of the greatest blessings I've ever received and I wouldn't change it for the world. My son has taught me a lot about myself. I love sleep, but for him, I don't mind waking up at four in the morning to feed, change, and swaddle him. The love I have for him is so big that I want every good person in the world to experience it. He's the reason I chose to become a surrogate mother. There isn't a thing I wouldn't do for him. Knowing there are people out there yearning for this love that can't do it on their own is heartbreaking to me. I know the time, money, and effort that goes into being an intended parent, and that assures me that the future individuals I carry children for will be great parents.
I had the luxury of having an easy pregnancy. I had no complications and my son's birth was five hours from the moment we arrived at the hospital to the moment he was born. Not many women get to have such an easy first birth experience. The power of prayer really works because man was I praying for an easy pregnancy and labor delivery since the day I found out I was pregnant. My son is the light of my life, and now that he's here, I can't imagine not having him. Seeing his little smile and the way my husband interacts with him just melts my heart.