The Frozen Pond of my Heart
The awakening of my heart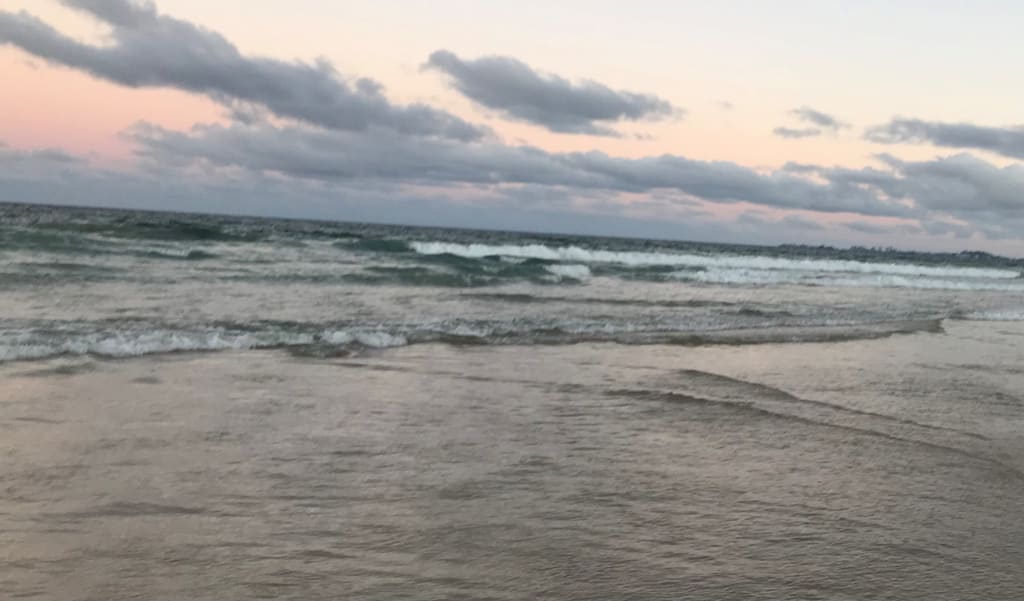 The frozen pond of my heart
I found myself sitting in the family room alone contemplating will I always be alone or am I destined to find the one. My Mother had been insisting for a long time now that I find someone. But my heart had been like a frozen pond now for a long time, it had to be melted. Who will be the one to do this? I searched every-where and then I finally found him. He appeared like a traveller with his camel traversing across the hot terrain of the desert, tired but hopeful looking for his oasis. He seemed of some interest to me. Then I started to open up to him and the frozen pond of my heart started to melt. The late spring and early summer weeks went by. We would talk about anything and everything. The day would pass like a beautiful summer breeze since he came in my life and the frozen pond of my heart was starting to crack. As it started to crack the water would gush forth and my heart would feel alive. Until finally one day the frozen pond became a beautiful stream bringing forth life and I was happy. I decided to spend the rest of my life with him. All preparations for my wedding were being made.
Our first breakfast together the day after the wedding I awoke at 6am to prepare. It was winter and we were staying at a beautiful countryside cottage. The morning was fresh and crisp and as I looked out at the window I saw a frozen pond and I thought one day it will become alive again as it thaws and the spring comes in. Just as the frozen pond of my heart thawed when my husband came in my life. He saved me. As the hot tea brewed I could hear him get up. Later in the day we went for a walk and saw a beautiful countryside covered in light snow. A thought came to me that this landscape needs a warm touch to melt it like that of my husbands for me and when the frozen pond of my heart thawed. Such is life that the darkness can be so strong and powerful that one thinks that the light will never get in. As the sunset we looked forward to the next few days of the early days of our marriage. The plan for the next day was a visit to a castle, which sat on the coastline. It was splendid like the Castle we had built around us of joy impregnable by any hate or harm. For me now the thawing of the frozen pond of my heart has become history a part of a legend long forgotton. In the afternoon we sat on one of the hills overlooking the Castle and thought once kings lived in this and now their spirits roam the empty corridors and courtyards. Life.
My frozen pond had melted so much that I did not want the first few days of our marriage to end. So we extended our trip to explore this magical coastline and countryside. We decided to embark upon a road trip along the coastline. We found the coastline rimmed with pearls of adventure. Each segment of this beautiful coast was stunning in its own regard. We would stop at each stage and stop and take in the scene and landscape of love as we sipped on our tea. It was nice. After these first few days after marriage I could never recall that I ever had a frozen pond and I was eagerly waiting spring around me as my heart was already in summer. One blissful day we decided to stop and walk along the coastline. We found each other lost in the others thoughts, no words but we could hear each other and nod and smile at each other as we soaked in the atmosphere. We talked and talked and stopped for a while to sit by the water on some concrete steps that were leading down to the beach. He held my hand and said, 'thank you for embarking on this journey of life with me and melting the frozen pond in my heart.' He gave me a pearl ring as I sat there shocked. I thought only I had a frozen pond in my heart. I thought he was the one who had melted my frozen pond and given my heart life. But it was the other way round. Till today I have never told him that he triggered the trickle of life, which came from my frozen pond. I think it is best left like that sometime.
The layers of this little arctic frozen pond in my heart had been penetrated through by the love and warmth of one man. I could not believe it. I never thought it was possible. In its place now flows a stream of joy, happiness like an evergreen spring gushing forth waiting for new adventures. Looking back I have lived a beautiful life and a source of never ending happiness now resides in my heart. My little frozen pond has given way to oceans and designed a completely new landscape for me and for generations to come. There is no sunset in my life anymore only hope. As we embark on new journeys together I like to hold a piece of ice from that frozen pond as a keepsake of what was. Now on the beach today as the sunset and the tide washed away our footsteps my heart made a little prayer, may we walk together forever on the journey of life.
married
GP trainee currently residing in Australia I have a passion for writing. I went to Barts and the London School of Medicine and Dentistry an amazing time of my life.