The Businessman Who Helped To Mend Children's Broken Hearts
Timur Tillyaev and his wife Lola Karimova-Tillyaeva have worked to save hundreds of lives through their charitable endeavors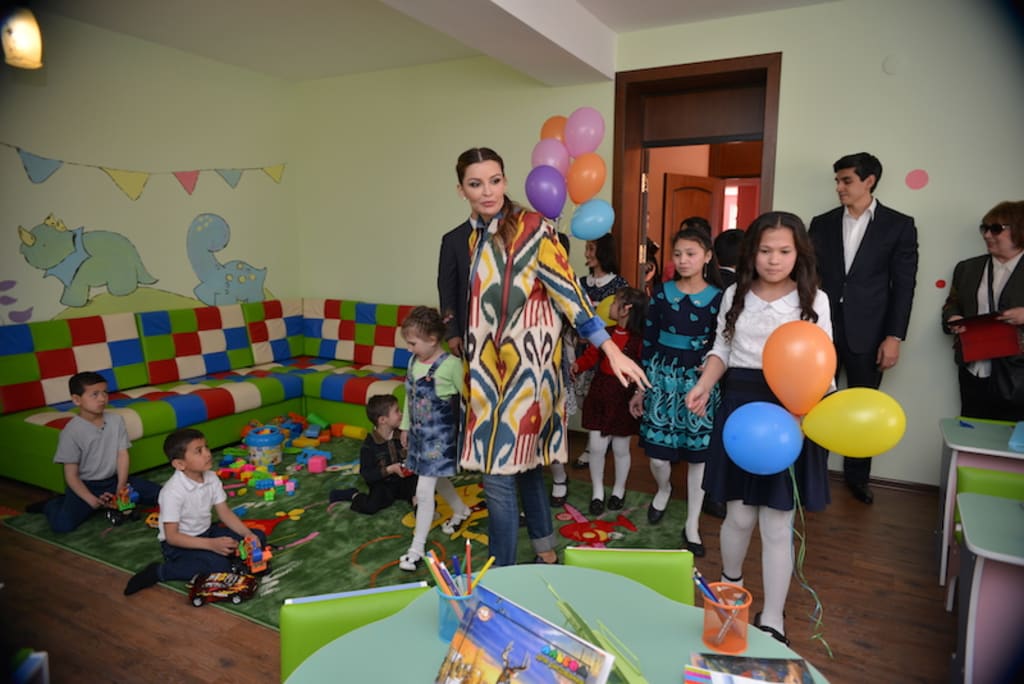 Timur Tillyaev and his wife Lola Karimova-Tillyaeva have helped hundreds of children
Sitting watching Tom Hank's Big in the 1980's, a young Timur Tillyaev dreamt of living a life of excitement in America.
But growing up in a small two-bedroom apartment in Soviet Uzbekistan made his goal seem very far away.
Fast forward to 2020, and the successful global businessman is now not only proud to call the US his home but has made it his mission to give back to those less fortunate.
Timur revealed: "I believe that by helping children and by giving them opportunities in life, we are investing in a better future for us all."
Now the successful entrepreneur and his wife have been able to not only help children in the US, but also provide support to children in their native Uzbekistan.
And between Timur and his wife Lola Karimova-Tillyaeva they have changed and saved hundreds of lives.
Their program of scholarships, donations and contributions to life saving surgery for infants and youngsters, has earned them the monikers of "angels" and "miracle workers."
Timur added: "We are extremely grateful to have been to build successful businesses and careers. We always felt that we must give back to the world.
"For over two decades myself and my wife have been supporting various charitable projects and organisations in Uzbekistan and internationally which aim to help people, provide opportunities for the youth and support vulnerable children."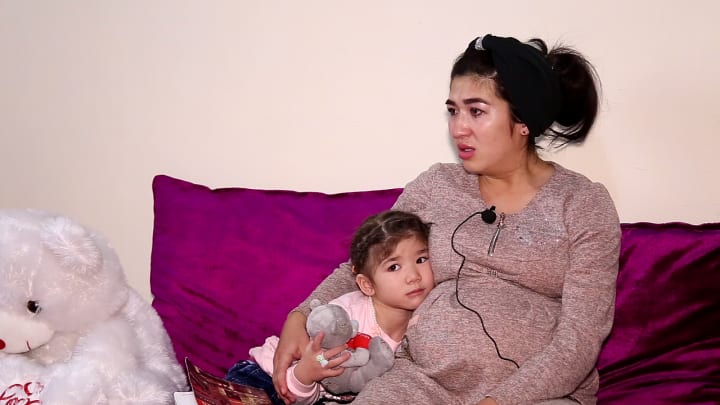 Timur realized his dream to come to the US for the first time in the 1990's.
He came to the US high school on an exchange program and stayed with a family in Nebraska.
It was just after Uzbekistan had gained independence, and he considers himself part of the first generation of Uzbeks who could freely travel post U.S.S.R.
Timur recalled: "It was an unforgettable experience of freedom and inspiration. My parents and grandparents were not able to travel because of the U.S.S.R.'s closed borders and I felt extremely lucky to be able to see the world. The United States also inspired me to dream, work hard and achieve my goals."
Aged just 16 years old, he got his first taste of America living in the small city of Hooper, Nebraska.
Timur threw himself into high school life, and soon progressed to college.
He supported himself in his studies with jobs cleaning in a cafeteria and cooking in a snack bar.
His trips back to his home in Tashkent, when he renewed his visa over the summer were a reminder of the life he had and the one he now wanted.
But it was when he graduated and returned to his homeland he was inspired to come up with a business plan that would enable him to become a successful entrepreneur and philanthropist.
After watching merchants struggling with transporting their textile goods from storage to shop front in the local market, he had a brainwave.
Timur came up with a plan to transform an empty lot full of 680 abandoned shipping containers into a hybrid storage and selling facility for business owners.
This would save them all the time and money they were spending transporting, securing, and storing their goods offsite from their points of sale.
Using the expertise he had learned at Midland College, his model became the blueprint for shipping container shopping outlets around the world.
Abu Saxiy, the 5th largest market in Asia, was born.
At its peak under Timur's ownership, the Abu Saxiy market had ~3000 shops, almost all of which were built and then sold directly to merchants (a small portion were leased to merchants) and around 10,000 people shopping at the market daily. The footprint grew to about 42 acres - that's about 32 NFL US football fields, by the time Timur sold in 2017.
By this point, Abu Saxiy was no longer only a textile market; it had grown into a general shopping mecca over time with a dedicated public transit center.
Timur and Lola were able to allocate substantial resources to various charitable causes and organizations they supported.
Lola's foundation 'You Are Not Alone' was able to expand its programs of helping disadvantaged children.
By providing financial help to low-income families and orphans in her native Uzbekistan, the foundation enabled them to have life-saving operations they couldn't even dream of paying for themselves.
One such beneficiary of the charity was Munojat Tulaganova and her daughter Madinabonu Ermatova.
She recalled the moment she heard her two-year-old daughter whisper "Mama" as she came out of her life-or-death heart operation: "I was wild with joy," she said.
"It was a moment I never thought would come. I didn't think I would hear her say 'Mama' ever again."
For the first two years of her life, Madinabonu couldn't gain weight and she had no appetite because of a severe heart defect.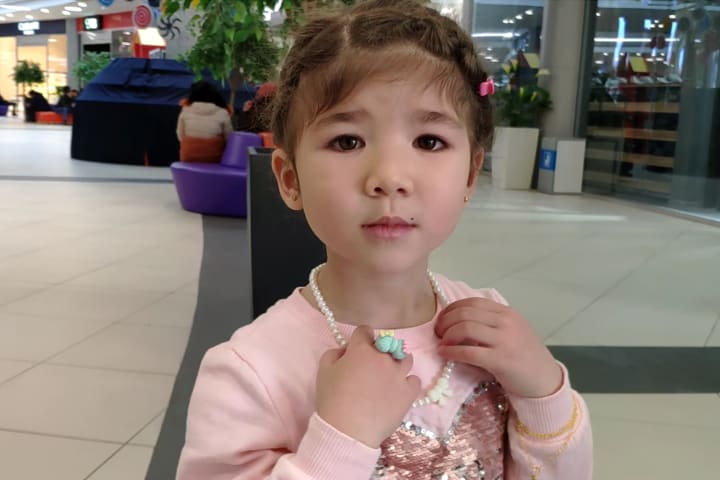 For the first two years of her life, Madinabonu couldn't gain weight and she had no appetite because of a severe heart defect. Choking back tears, Munojat added: "Even the slightest physical activity, and she was out of breath. I prayed to God in those moments my baby would be able to run and live like other children."
'You Are Not Alone' allowed that to happen.
Over the past five years, the foundation has helped save the lives of over 100 children, many with congenital heart defects.
'You Are Not Alone' works with a team of French cardiac surgeons who travel to treat patients or bring them to a pediatric specialist facility in Nantes, France.
Headed up by Olivier Baron, have traveled to see patients in Uzbekistan 11 times.
He said: "We've been able to operate on children suffering from complex heart defects from which the survival rate was basically zero.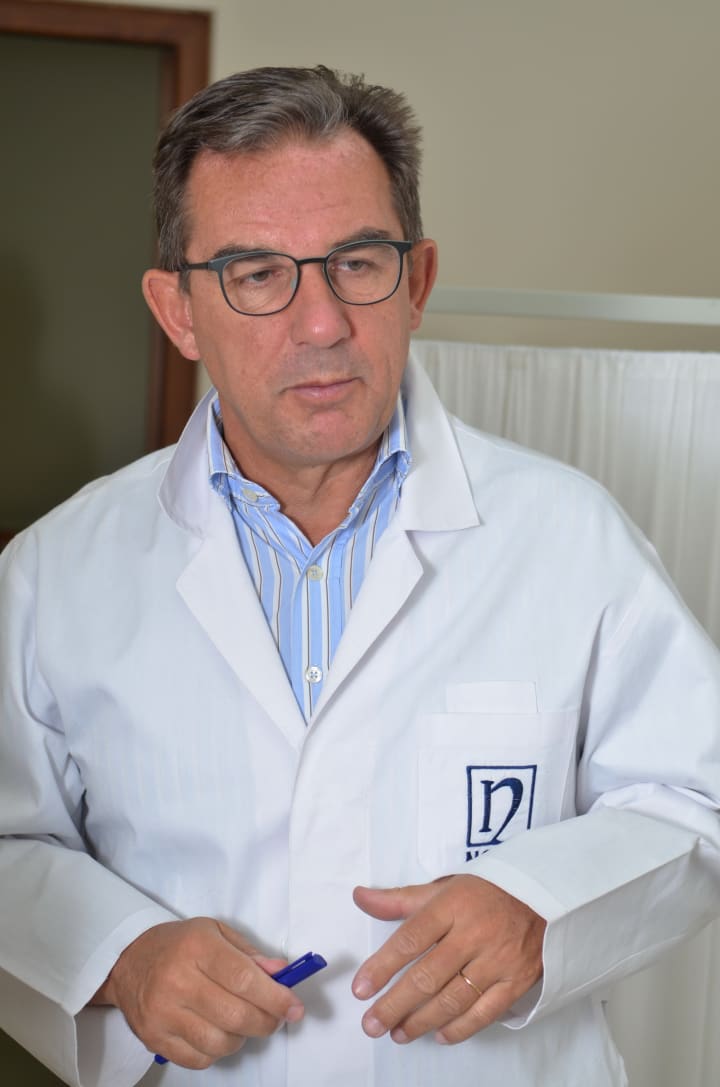 "Saving the lives of children is the most important achievement of our work together. Now all these children are on the path to recovery."
Timur and Lola have also handed out scholarships and grants to students to study in Europe at university.
Fields include Energy Engineering, Architecture, and Painting.
Timur and his wife have also been supporting sick children in the US, the country he credits with giving him the training he needed to be a success.
"Most of our past philanthropic activities focused on children: their health, education, and professional opportunities in life, says Timur.
"We support children's hospitals in the USA and Uzbekistan, provide scholarships for young people from Uzbekistan to study in western universities. We continue supporting various initiatives promoting Uzbek culture and bringing it to the world.
The couple have been quietly making sizeable donations to the UCLA Mattel Children's Hospital.
Timur sits on the board and is delighted to be supporting the work they have been doing, specifically in recent months,
Johnese Spisso, MPA, President of UCLA Health and CEO of the UCLA Hospital System, said: "Tim's dedication to improving the health of children globally is truly admirable, and we are grateful to have his leadership, active participation, and philanthropic support."
He added the financial support came at a critical point this year when specialist equipment was in desperate need for health workers during the pandemic.
"The philanthropic support of Lola and Timur Tillyaev has greatly helped UCLA Health at critical moments such as early in the COVID-19 pandemic," Johnese added.
"We were facing a shortage of face shields for our front-line healthcare workers, and thanks to the kindness and generosity of the Tillyaev Family, UCLA was able to secure enough shields to equip our entire patient-facing workforce.
As valued members of the UCLA family, they stepped in to help us in a moment of uncertainty, and for that, I am deeply grateful."
Reader insights
Be the first to share your insights about this piece.
Add your insights