The Best Thanksgivings Don't Need a Turkey
Creating Memories Outside of Tradition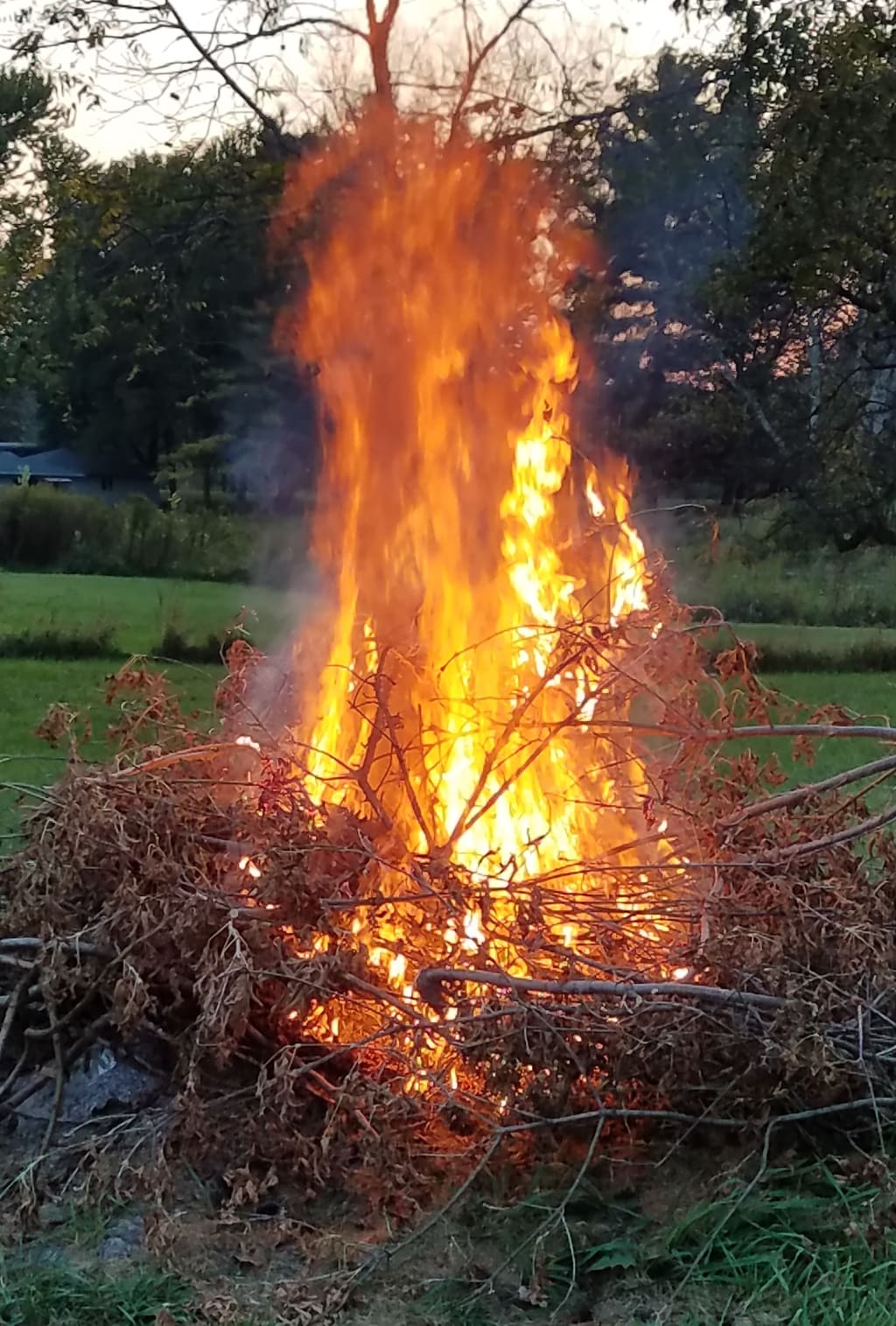 Who says you can't roast marshmallows on Thanksgiving
I grew up in Midwest farm family. One Sunday each and every month we would all get together with our Grandparents, Aunts, Uncles and cousins for a potluck meal. We didn't gather together on set holidays especially holiday like Thanksgiving that happened during the Harvest. I never attended a "traditional" style Thanksgiving until I was old enough to start to date. We were either working in the field or volunteering to pack meals for shut ins at the Church on Thanksgiving.
The first time I realized this was odd was when I was in the 2nd grade. The teacher had us go around the classroom after Thanksgiving break and share something about our holiday. All my classmates shared about long road trips, playing with cousins and eating pumpkin pie. I slouched down in my little desk hoping that the teacher would forget to call on me. She didn't however and waited for me to slowly stand and speak to class. I hesitantly stood up and quickly said "we had a hot dog roast and roasted marshmallows" and sat down. The teacher looked confused and tried to probe but I didn't look up or respond. Some of my classmates laughed and some said "cool".
At recess several of my classmates wanted the whole story and now I was ready to talk one on one. My dad hadn't been able to harvest because it had rained the day before so we went to cut wood instead. After the cart was half loaded, we started a bonfire with the smaller branches. We roasted hot dogs and marshmallows for lunch. While we waited for our dad to finish splitting the larger logs for us to load, we played with the dog and found nest of bunnies. It really had been a fun day and one of my favorite childhood memories! I had almost let my own insecurities and a class full of kids ruin my perception of a fun family memory because it was different from their day.
Now more than 30 years later a worldwide pandemic is changing how many spend their Thanksgiving. We will not be driving 5 hours to attend Thanksgiving this year with extended family. We will instead be hosting a couple of college students (if they test clear) in our garage who are not able to travel home. I told them I would make anything they wanted for Thanksgiving even if they wanted hot dogs and marshmallows over a bonfire. They chose burritos over turkey and that is ok with me because I have always said "If Turkey is so great why do we only eat it once a year."