That's Just my Baby Daddy
Love Rhymes: Poems from a Single Mother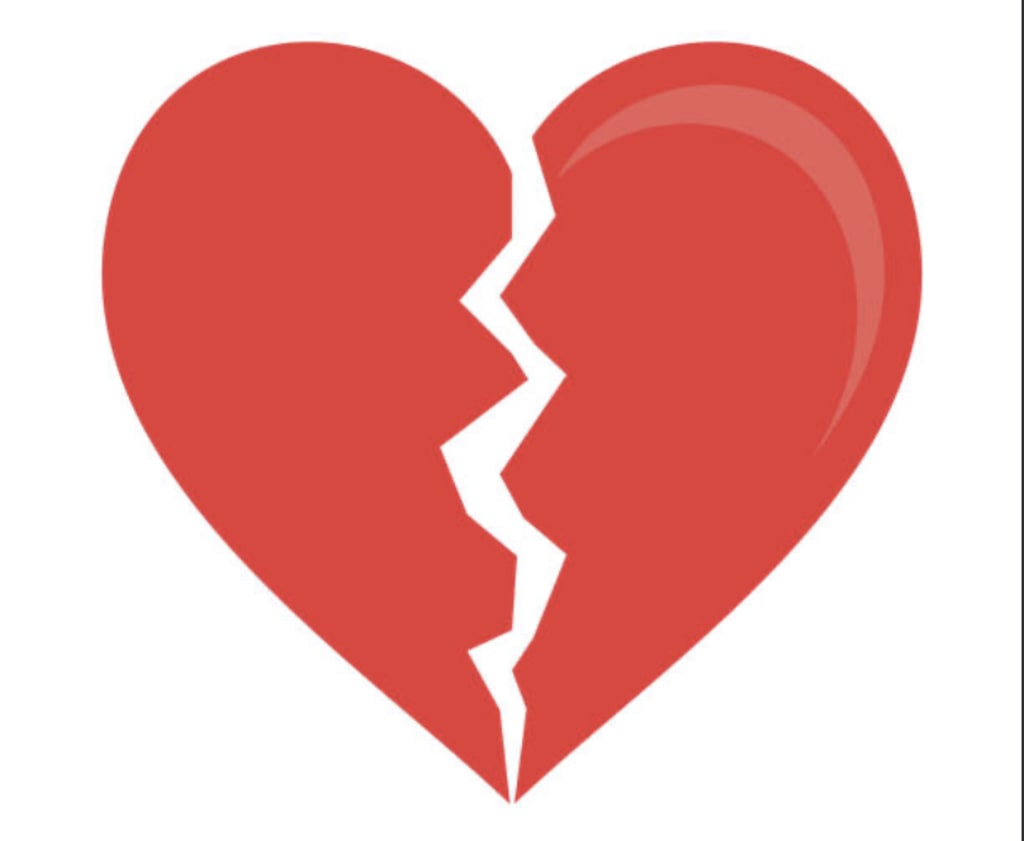 "It takes two to Tango", as the saying goes. Everyone knows it. Sperm meets egg, they intertwine and a baby is formed. Inside my belly, growing bigger by the day. Then my baby is born. I went through this process twice. I have no regrets. I did however, ask "dad" if he wanted to proceed because I DID NOT want to be a single mom in need. How ironic it is that it happened anyway regardless of my foresight and plan. "Dad" is not around in any capacity to lend a hand. Just sees his kid on holidays if that and random cashapps. Being a single parent is hard. He gets to relax and be free while all the responsibility falls on me. It's all good though because both my babies know, mommy got they back "until my eyes close."
SINGLE IN LOVE
I am a single mother. This is something I express to all I meet, just so they know. I have two beautiful girls that I love, care for and watch grow, but so. Because of this, am I doomed to be alone, no man waiting at home? "The over 30 dating pool is trash", my friend says and I agree. The men I meet are big babies I must raise, got a million baby moms with kids, or they just UGLY! *face palm* By ugly, I do not mean just in the face. One can be ugly on the inside, unfortunately, it is quite commonplace. At almost 40 I am still single. Does it suck? A little bit, yes, but I simply refuse to settle for less. I am a good woman, great mom and I deserve the best...PERIOD! *shrugs shoulders*
LOVE DON'T LET ME DOWN
Love is a four letter word. Seems small and insignificant right? But it can cause sooo much pain. Feelings wane. But we all want love, right?
Unconditional love does really exist. When it finds you, you are lucky. Hold on tight. If not, you might get lost. But why?
Unconditional love from my girls feels good. They are my world, but I am a woman too, not just a just a mom. I like to "date with purpose". The goal is marriage, happily ever after for me. But see? I am still single.
I tried though. Man I did, but it failed. Thought I had love but nope. Not yet. Love is elusive, but it is around. Please universe, love don't let me down...
I feel like I have lost my identity a long time ago. As soon as I gave birth to my first child, it was no longer about me. Whenever I would go anywhere, no one cared about me. It was always, "where is the baby??" My daughters dad left when she was two years old. I REALLY had no identity then. All of my money, time, and resources went to her and her care. I do not regret anything. As a single mother, I felt I had to choose between being a mother and having a social life. If I had friends and went out, I would not be at home with my child. If I spent too much time away from her, I feared she would grow up to hate me.
"You were never around mom!"
I didn't want that. Almost 10 years later, I was feeling very sick. I thought I was just extremely dehydrated. I went to the emergency room. The doctor came in and doesn't tell me I am dehydrated.
"Ms. Giles, you are 6 weeks pregnant."
I almost fell off the exam table. Pregnancy didn't enter my mind because I was on birth control. So now, I already have one child whose dad is absent.
"Maybe this time will be different", I thought.
I was wrong. He left when my daughter was two months old. There is much more to the story.... *to be continued*
single
About the author
I'm just a single mom tryna make it. Come with me on my journey through life in writing... "A dream deferred is not a dream denied"
Reader insights
Be the first to share your insights about this piece.
Add your insights