Some important tips to balance married life and work.
Best tips to maintain a balance between work and marriage life.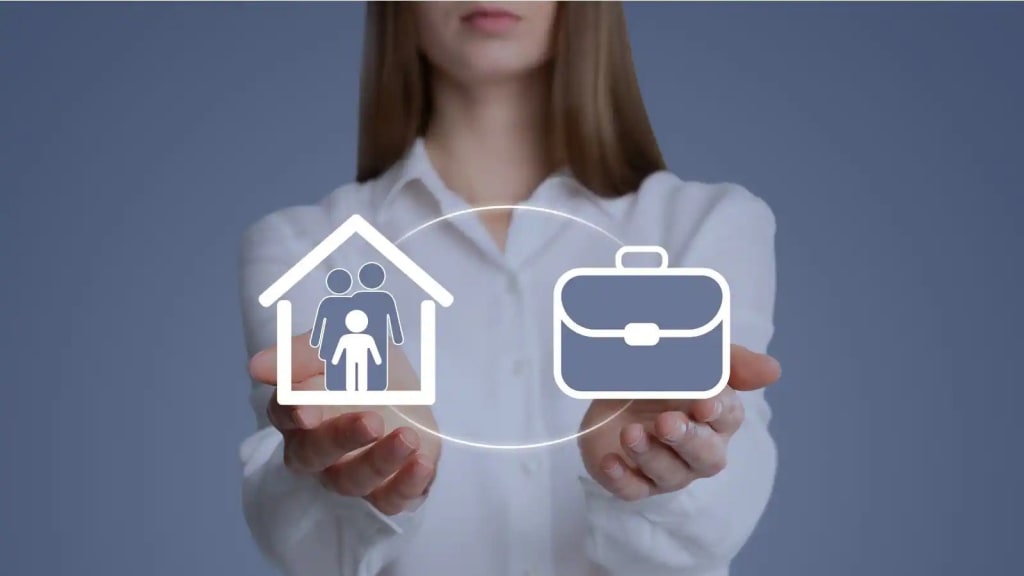 In this contemporary era, everyone wants to have a work-life balance, particularly in our fast-paced society where there are so many demands in our limited time. The balance between your personal and professional lives may result in as healthy and successful relationships. We can be empowered by the appropriate relationships, yet marriage can sometimes feel like full-time work. Being married is not always easy for individuals, especially when balancing our personal and professional lives. Finding balance may seem like an unachievable goal and difficult to even consider, yet it is not impossible.
There is no doubt that being balanced is the key to having a happy married life. Just like concentrating on your business can lead to financial success and stability in your relationship, doing the same for your marriage can benefit it. But in order to succeed at both, you must strive to strike a healthy balance. Everybody needs to feel appreciated, valued, and loved for their efforts and each small victory they have along the path. The relationship develops into one where the love you share radiates into every aspect of your life when both partners reach a level of harmony that transcends worldly distractions. Therefore, use the following advice to strike a balance between your personal and professional lives:
Discuss your feelings honestly and openly with your partner: Communication is the most important component in every relationship, so let each other know as soon as possible if something significant occurs at work that could impact our relationship. There won't be any unpleasant surprises as a result. Make sure you can discuss your issues honestly so that the two of you can stay on track. An honest friendship is essential. Otherwise, miscommunications could cause marital issues.
Always take important decisions mutually: When one of the spouses disagrees with the choice made, it can have an impact on the unity and spirit of the family, whether it involves important decisions for your children or something for the home. The spouses should discuss it among themselves or even in the presence of the whole family. It's crucial to hear what the other person has to say since their viewpoints are just as significant as your own. So you must try to reach significant decisions in mutual consonance if you want to strengthen family ties and promote equality and transparency.
Respect your partner by setting boundaries with your work: We occasionally find ourselves in compromising situations that are unhealthy for our marriages in a field that can be strongly dependent on intimacy. Make sure you hold yourself responsible for the situations you put yourself in with your business since you know yourself better than anyone else, including your spouse. Put your relationship first and steer clear of a situation if you notice that one thing frequently causes tension in your marriage but you still think it's innocent. It simply isn't worth it.
Be encouraging: Any relationship you may be a part of will benefit from your assistance. Whether it be a friendship, a love relationship, a relationship with family, or a relationship with your community. We may find it a little challenging in commitments like marriage to back our partner in whatever they do since we may not agree with it. That is the charm of having someone to spend time with.
Establish a work schedule: We have the flexibility to work whenever we want since we don't have a regular jobs. If we love what we do, this should be freedom, but it frequently becomes a trap. In your particular hour's job, you normally won't see an email until the following day if it arrives on the time. When you work for yourself, you have the "freedom" to check your emails whenever you want, so how dare we wait until the next day to react when a fresh client query arrives on time? Setting up a work schedule is crucial.
It is important to discuss work-life balance since it can strengthen relationships. Spouses are more inclined to support one another's aspirations when they are aware of one another's requirements. Another way to try to support someone is to listen intently and offer assistance when you can. Finally, make sure you have realistic expectations for the level of assistance your spouse should offer. Instead of expecting them to accomplish everything, ask for their help and collaboration so that you can succeed as a team.
About the Creator
My name is karan i am a student currenty I am working for

Christian Matrimony

site the one of ther matrimonial site for christians to find marriage matches.
Reader insights
Be the first to share your insights about this piece.
Add your insights