Sisters
Sister Relationships or Lack Thereof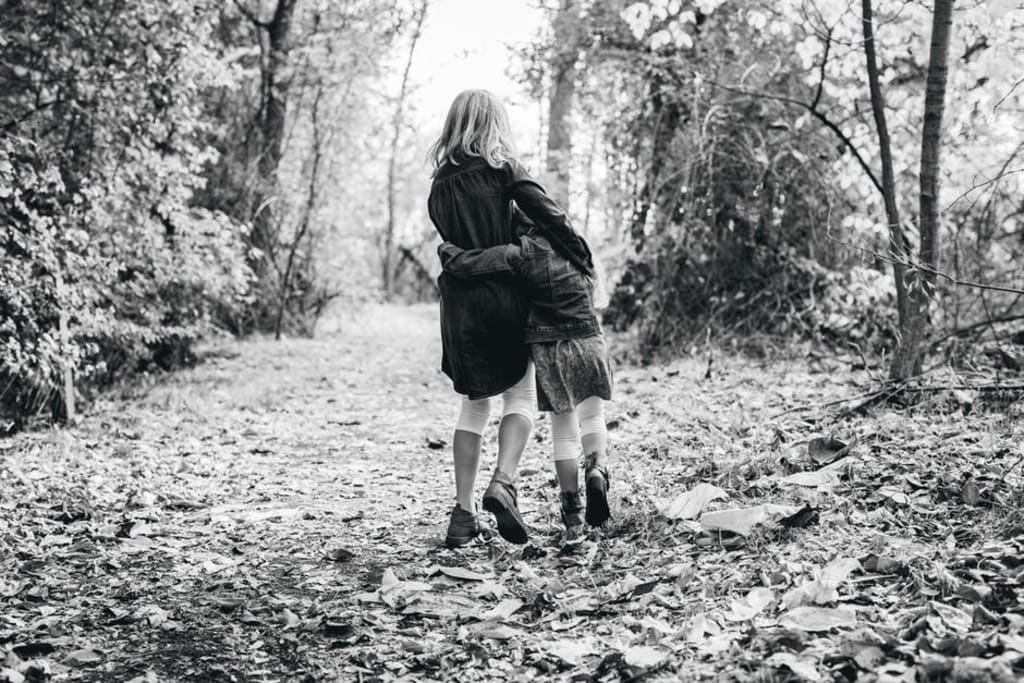 Do you have a sister? I do. It isn't like a normal sibling relationship though. I am shunned by my parents and younger sister. She was 13 when I moved out of the house and now she just turned 15 last month. Would you like to know how many times I have spoken to her since then? None, not even a hello. She will be graduating high school soon and I will not see that and when she gets married I will not be allowed at the wedding. So, my sister may be alive, but it doesn't feel like it.
She and I used to be so close, despite the eight-year age gap. It is so unfortunate that a religion can so easily take away what is supposed to always be there, your family. She is the youngest of three. Honestly, it is crazy to think that she is already in high school as I can remember when she was born. I even remember my parents telling me I was going to be a big sister. I was so excited because earlier that year I was telling my mother that she was going to have a baby and it would be a girl. It looked like I predicted the future if we had believed in that kind of thing.
Fast-forward a few years and I was her designated babysitter. My mother and father ran a business, so I was the lucky winner that stayed at home watching my sister, six mornings a week. I will admit it became frustrating as she never listened to me but at the same time, it was fun. She and I are both very shy, so we lacked friendships with others. My sister also had the misfortune of there being no girls her age at our "church". So, that and the fact we were homeschooled made me her best and only friend for the longest time. This as you could imagine caused issues because as much as I loved my sister having a 10-year-old hang around you constantly when you were 18 was frustrating at times.
I will admit growing up I did not appreciate having a sister as much as I should have. We argued all the time because we were so different from each other. Fighting was a regular occurrence in our household. She knew just what buttons to push that would make me mad the quickest and I knew the same for her. At the same time, we spent most of our free time together, playing video games, watching dumb shows, and just doing sister things.
Then a few years later it all came to a screeching stop. I packed my bags and moved in with my then boyfriend, I could no longer be a part of that so-called religion. This caused huge rifts in my relationship with my parents and sister. I remember going back to their home to pick up the last of my belongings. I don't know what was worse, the fighting or the silence. My clearest memory of that day is trying to get my sister to say goodbye and give me a hug. She refused, she had already decided I was dead to her. I still carry that memory in my mind to this day. Most 20-year old's can move out and cause little to no disturbance in the family. I leave, and I lose almost everyone.
From what I hear through the grapevine is she is doing well. She has been in the honors program in school since she started high school, she will even be graduating a year early. She loves to bake and still likes video games. Sadly, she still lacks in the friendship department, something her and I continue to have in common.
I wish I could have that close sister relationship that others have. Actually, I would be happy with just a "Hello. How are you?" So, if you have a sister you can talk to never take that for granted as you do not know what tomorrow could hold.