Sepia-Stained Memories
My hometown of Ocean City, NJ in the 1980s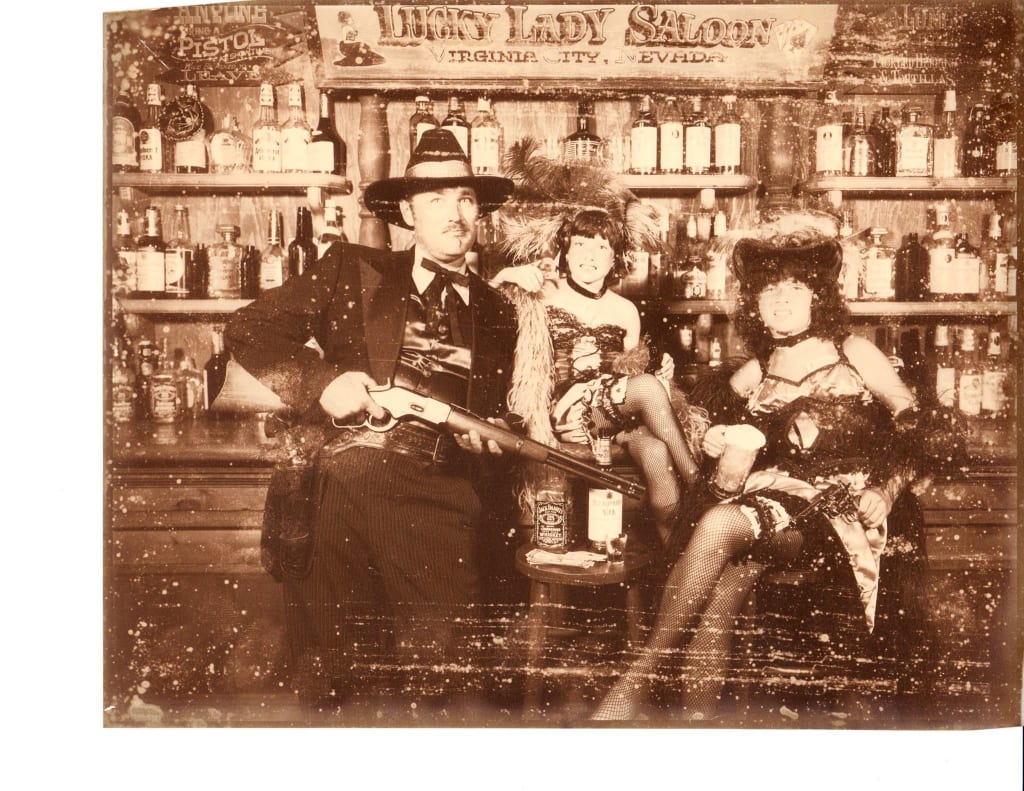 My Dad, sister Becky, and me (1984)
Summers at the Jersey seashore were my lifeline as a girl in the 1980s, especially after my parents' divorce that brought uncertainty and instability into my adolescent universe. Before I was born, my paternal grandparents purchased a seasonal house in Ocean City, making "America's Greatest Family Resort" the backdrop of the best moments of my childhood. My younger sister Becky and I spent lengthy, sun-drenched summers with my father and grandmother on this island well-known for Blue Laws – meaning it was not just a "dry" town, but on Sundays you could only purchase necessities. Ocean City was known for being tame and family-friendly, especially when compared with nearby Wildwood and Atlantic City.
Shuffling through the catalogue of hometown snapshots in my mind, an image of my feet emerges – meticulous pink-painted toenails but soles pitch-black with grime from walking barefoot up and down the boardwalk –or the boards as we called it – almost every summer evening.
"Do you know how dirty those boards are?" My grandmother would shake her head and laugh when I came home at night, smelling of salt air and burnt caramel. Yet, behind glasses, her blue eyes would glint with curiosity as I told her about my exploits.
Those summer evenings were spent on the boardwalk with my friend and next-door neighbor. Chrissy was a year older than me, an adopted beauty of Mexican descent. Our pockets would be filled with ride tickets, purchased in 50% off pre-season bulk. And my grandmother always made sure I had a dime for the pay phone in case we needed a ride home. Many miles were put on our feet - mostly bare as we carried our shoes in our hands to set ourselves apart from the kids on vacation with their parents. We'd walk several blocks to the boardwalk, then back and forth all night, grabbing fudge samples from aproned girls outside of Steel's or Shriver's and brushing our hair and applying lip-gloss in the sandy restroom of the Music Pier. We'd try to lose the tail of countless boys mesmerized by Chrissy's tanned legs and flirtatious smile, ducking into shops filled with the smell of decals being scorched onto souvenir t-shirts. We'd stop and chat if Chrissy found one interesting enough. One boy dressed in Ocean Pacific board shorts and flip-flops brazenly told her that she must kiss a lot because of her full, rosy-pink lips. I awkwardly stood to the side, a shy and inexperienced redhead.
One summer Chrissy dated Rex, a boy who worked the Salt and Pepper Shakers at Wonderland Pier. I had a crush on a blond and mustached college boy, probably close to 10 years my senior, who ran the Zugspitz as it blared songs by The Hooters and Huey Lewis and the News. We tried to look alluring as we circled round and round, our bodies crushing together against the side of the car- a tame ride compared to the Sky Diver, a Ferris wheel with spinning metal cages that tossed you around like coins in a shaken piggy bank. We'd munch on Bob's Lemonade's cheese fries, carefully guarding each one from the seagulls screeching above, and trade coins for Swedish fish at the penny candy store. Chrissy would spend her allowance on Def Leppard and Van Halen pins at the Surf Mall, while I preferred the little vintage mart filled with black-and-white movie stills from the 1930s and 40s. We'd duck into Jilly's Arcade to fight aliens or asteroids to the electronic symphony of bleeps, blips, and wakka-wakkas. At the time, we felt unstoppable, like we had the world at our dirty feet. And maybe we did, but I sure didn't know it at the time. Like trying to get the elusive golden ring on the merry-go-round, I kept reaching toward the future instead of sitting back and enjoying the ride.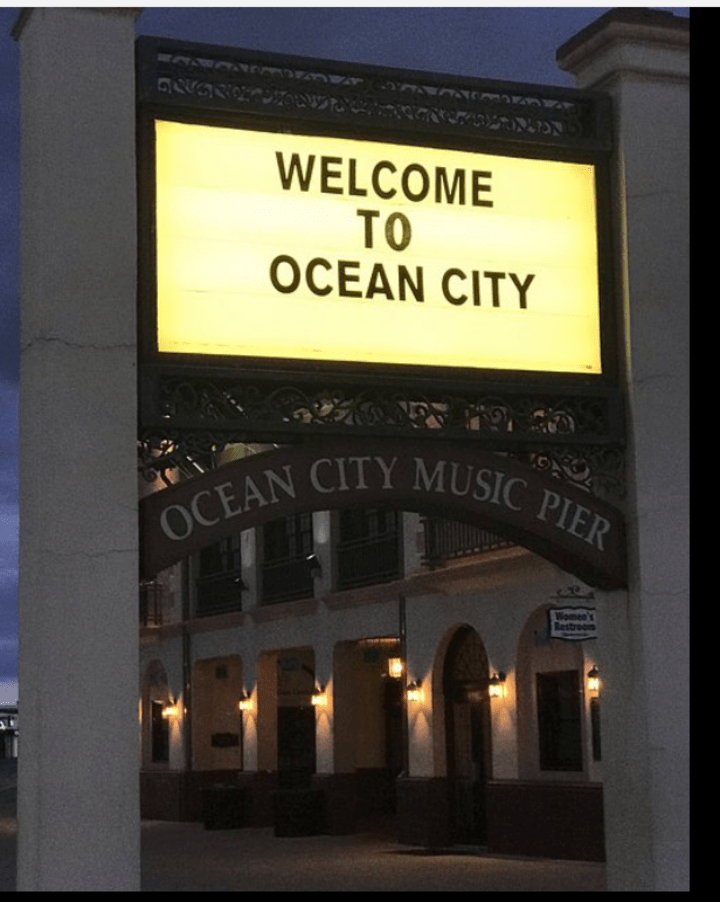 Daytime was family time. Cut to the beach - white sand stretched out as far as you could see, dotted with umbrellas in candy-colored shades. On weekdays, while our father was working, my grandmother would pack us up into her gray Buick for our drive to the ocean. We'd pass the boardwalk beach where they charged parking by the hour and continue toward 26th and Wesley, stopping right next to Grace Kelly's house. The Princess of Monaco is said to have vacationed in Ocean City every summer until 1981, sometimes residing in the beachside Spanish Mission Revival home. We imagined all the celebrities like Frank Sinatra and Dean Martin that had stepped where we stepped. The picture we made lugging our rafts, pails and shovels, and towels wasn't as glamorous. As we made our way up and over the bulkhead by wooden stairs leading to the beach, Becky and I would eagerly look to see what kind of day we'd have. If we saw crashing surf, we'd cheer, since that meant jumping waves and riding rafts while Grandmom sat on her chair reading a paperback romance. A gully and flat ocean meant a calmer day of making sandcastles and digging up translucent sand crabs and tiny pastel-colored clams. But the worst days were when retreating ripples of the sea revealed gelatinous jellyfish or pre-historic horseshoe crabs. That meant a dry day baking on towels, because we weren't brave enough to risk the sting of a jelly's tentacle or a slap from the crab's spiny tail. But no matter what the water did, Grandmom's paperback novel never changed. If we were lucky, we could convince Grandmom to give us a dollar to climb back up and over the wooden steps to buy a Firecracker or Push-Up Popsicle, coming back to our towels with half of it running down our hands in sticky rivers. When it was time to go, we'd make the journey back up to the car where my sister and I would have to position our sandy, sweaty bottoms on a shower curtain to protect the seat. The vinyl would stubbornly stick to the back of our legs with every move. It seemed like those long days would never end, and when they did, I wish I had better heeded my gran's advice and fully appreciated each second.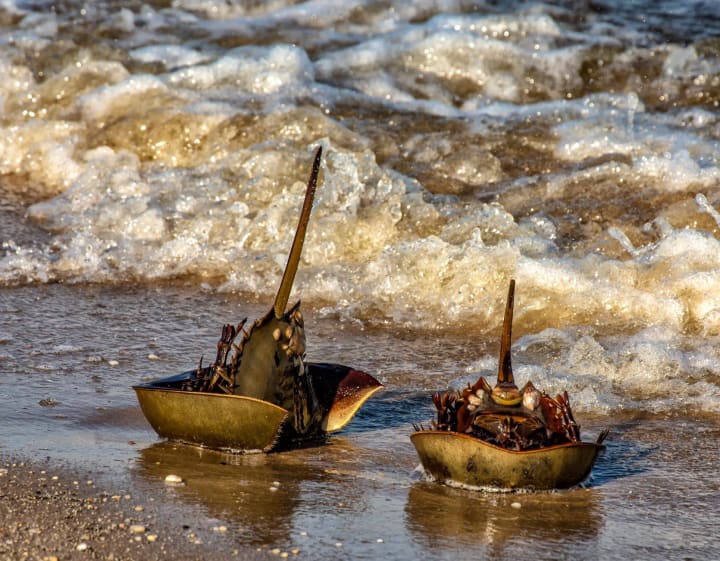 No matter how much we begged, my Grandmother never went to the bigger events Ocean City had to offer. There are no pictures of her sitting on the bleachers by the bay to watch the Night in Venice boat parade or fighting the crowds at the July 4th fireworks show. But each night, there she was, climbing up the staircase in a colorful housedress to read bedtime fairy tales to Becky and me in our twin beds. And there she was on rainy days, playing Cootie and Sorry with us on the living room floor. And there she was trying her best to make us dinner each night, even though she was a horrendous cook. On more than one night, my sister and I would sneak up to the boardwalk after dinner for a slice of Mack and Manco's or a plate of spaghetti at Luigi's, the Italian restaurant where a wizened chef sat outside shouting "Welcome to Ocean City" to all the passersby. But when we had the extra money, we always made sure to bring her back an almond macaroon from George's Candies. This often started a spirited debate since I passionately believed the coconut macaroon was far superior. Many nights Grandmom would drive us down to Dairy Queen on 34th street for a chocolate-dipped cone that we'd eat on picnic tables beneath the glow of a hard-working bug zapper. And for my summer birthday it was always the same, 3 squares of Pepperidge Farms frozen cakes - chocolate, vanilla, and creamy coconut in the middle.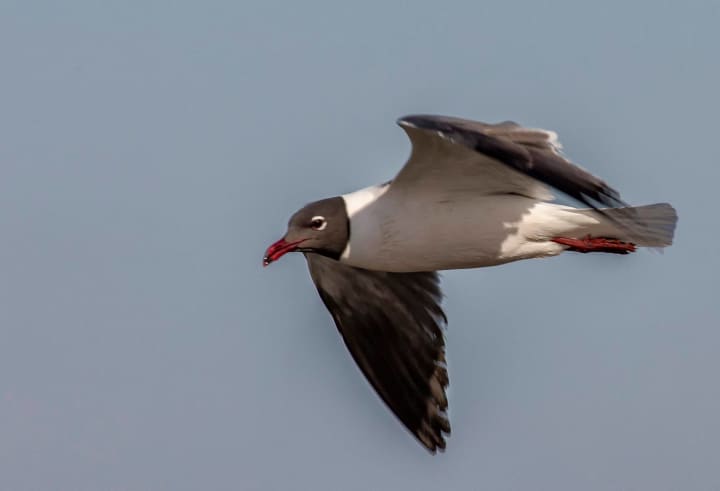 My father worked in Delaware then, but the weekends meant he was home. Back then, the beach or aboard our little Boston Whaler is where we could be found. We'd stick our fishing poles into the bay for flounder and hope for a keeper or white-knuckle it straddling an inflatable horse hauled behind. I tried waterskiing for the first time, tugged behind the bouncing little boat as it raced between the marshlands of Great Egg Harbor Bay.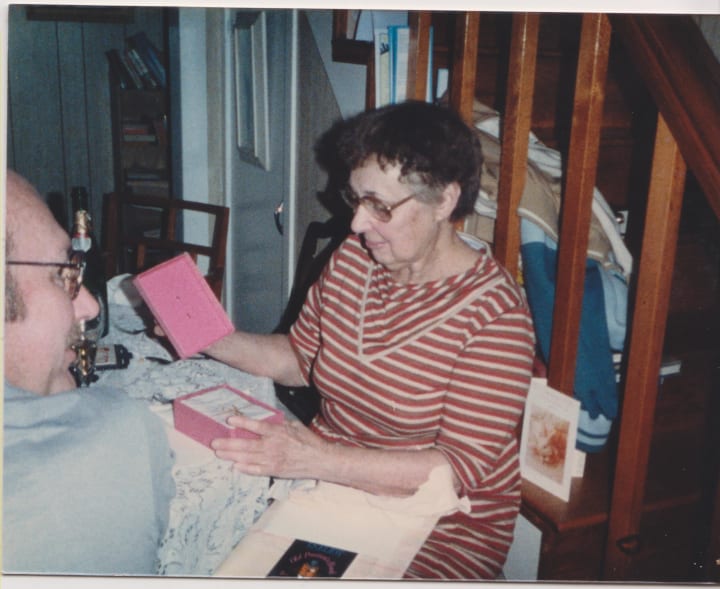 On the boardwalk, bicycles were only allowed in the mornings. If my Dad could get us up early enough for a ride to the end, we were rewarded with pulpy, fresh-squeezed orange juice from Litterers and maybe a chocolate-covered donut from Fenwick's. We'd pass the huge salt-water pool at the historic Flanders Hotel and stop for breaks to gaze out at the ebbing waves, looking for the mast of The Sindia, a 329-foot sailing cargo ship that ran aground off the coast in 1901. Dad, lost in his own sepia-stained memories, would tell creepy – and preposterous- stories of Shrunken Heads they used to display in the windows of the South Seas shop (as an adult, he found out that he and his brothers had been saving all summer for fakes). Every year the three of us would sit for an Old Time Photo. I always wanted to be a pouty flapper or saloon girl in fishnet stockings. And although my father eventually let me hold a fake beer, he never allowed me to pose with an elegant cigarette holder.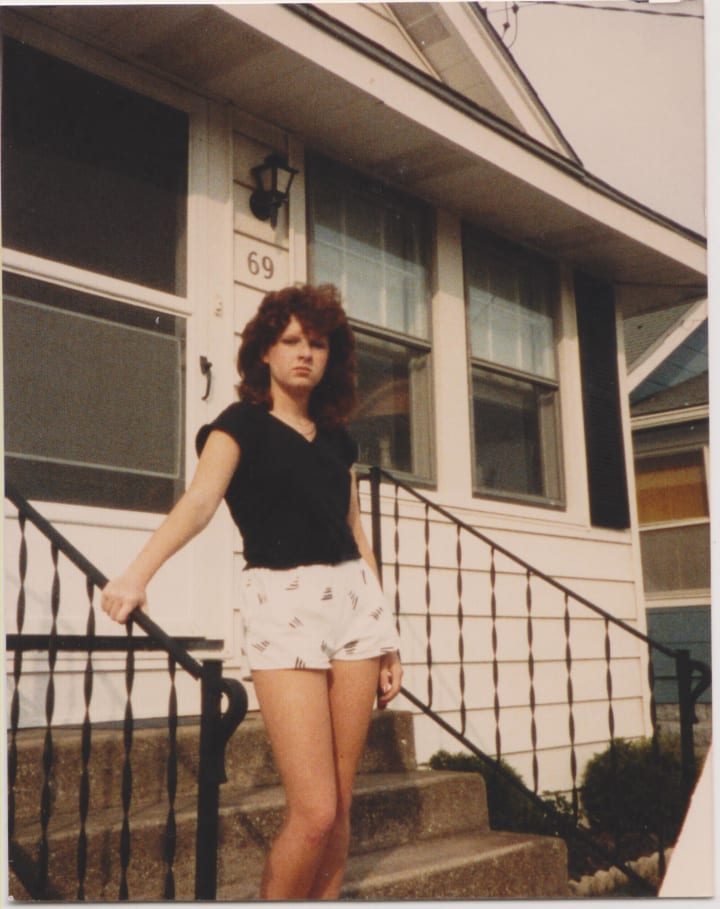 We lived across the street from the bay, so once in a while, the salty water would flood over the bulkhead and down our street. The house was well above sea-level, so we were safe. From our concrete steps, we watched people rafting and canoeing down the middle of the street, their cars safely parked on higher ground. As the day went on the water slowly stagnated and swirled, eventually receding back into the bay.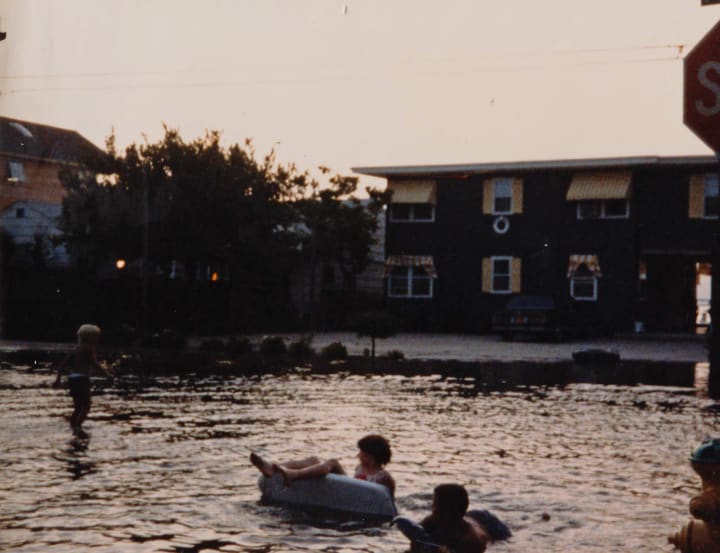 Recollections of my hometown and my grandmother are intertwined, like a tangled ball of yarn that defies separation. Even though Ocean City isn't physically that far away, those youthful days with my grandmother have faded to sepia-stained memories. But, to this day, a certain marshy scent brings me straight back, if only for a moment, to the drawbridge over the bay leading to my beloved hometown.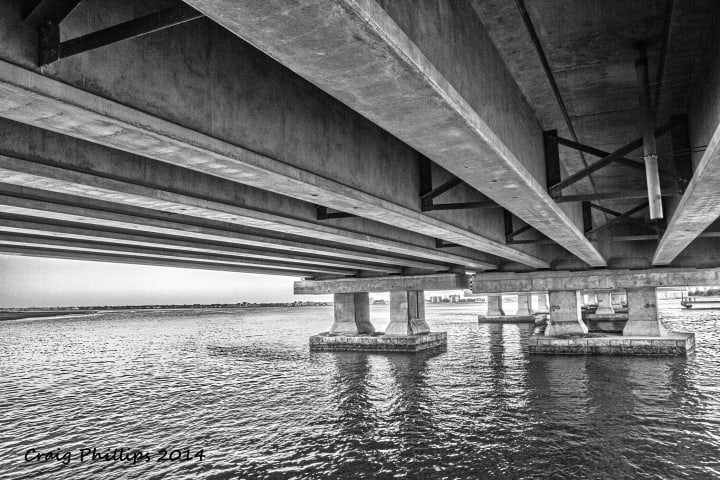 Staying at home each & every day to be there with your children as they learn and grow sounds absolutely amazing in hindsight, right? Absolutely! Who wouldn't think that it's just living the dream?! But what the world fails to disclose is the truth behind being a stay at home mom..

11/18/2020 So, grandma (81 this year) has been up my ass about keeping a journal of everything that is going on right now so here goes. Amelia is 9 and in 4th grade, Raynen is 5 and is in kindergarten and Rj is 3 and is home with me. We live in fort lee right now and my husband, Bobby (30 this year) has just had his 3rd spine surgery and now awaiting the promotion board (he is in the army) and finding out when we will be moving. I am 26 credits away from my BA in history. The coronavirus pandemic has been a pain in the ass and the 2020 presidential election was a complete dumpster fire. Yay 2020 and the best part was carol baskin and the memes from that world.

It was early October, and it was finally time for my long-awaited moose hunt. I had waited ever since I was a little girl for this opportunity, and it was finally here. So, my father, the one that looks after me, and I packed up our stuff and left our city in Alaska. We were heading to a place called Bethel, AK. After a six-hour long drive, we made it to our hunting unit. It did not feel like home to us but it was warm and cozy, like my bed at home.

As your parents age, you're probably spending more and more time caring for them. Even if they're still in good health, you may need to help them live a healthy lifestyle. Your parents may need help with everything from their health insurance to their diet. To avoid caregiver stress, taking care of yourself is also essential.

Staying home, reducing stress, and taking care of ourselves, both mind and body are more important than ever. That's why from beauty and personal care to everyday essentials and home cleaning – we've got you covered. "Avon"

Growing up, I loved the Wizard of Oz. There was something magical and timeless about the Yellow Brick Road and the passion of Dorothy to find her way home, Scarecrow to find his brain, Tin Man to find his heart, and the Lion to find his courage. All to find out that the man behind the curtain was just a man, whose hope and wisdom fulfilled all desires by encouraging everyone by exploring their own virtues.