Saving Your Marriage During COVID-19
Or How to Survive Being Quarantined Together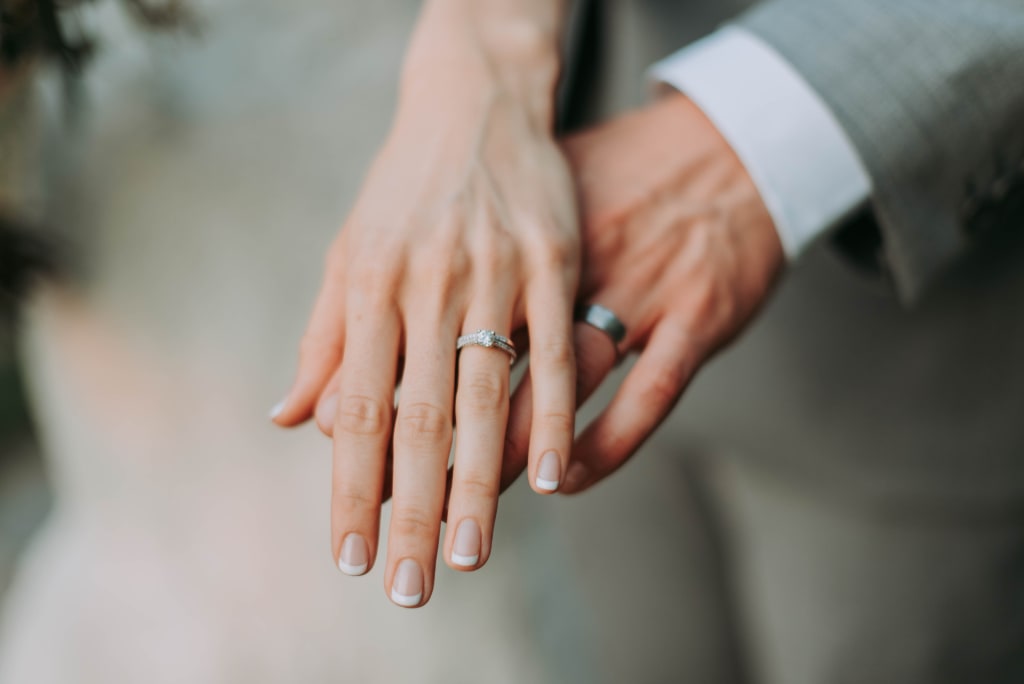 Photo by Samantha Gades on Unsplash
Social isolation. Economic instability. Mass layoffs. School closures. A deadly, contagious virus spreading almost everywhere. With life changing quickly and intensely during the coronavirus pandemic, tensions are naturally high.
If you're married, you have something to protect in addition to your physical and mental health: your marriage. In China, divorce rates are on the rise as restrictions have been gradually eased. Considering how being stuck together for weeks could exacerbate preexisting tensions and breed contempt, the statistics are understandable.
But perhaps being quarantined together doesn't have to be bad for your marriage. With mutual intentionality, patience, and kindness, it's possible that couples could come out of this unusual period with a stronger relationship than before. Here are some practical tips for protecting your marriage, all of which can be done while following CDC guidelines.
(Important note: Domestic violence, already a significant problem in the United States, is surging worldwide as a result of the current circumstances. If you are trapped in with a violent spouse or partner, these tips do not apply to you. Please use the resources available to get help. You should not be stuck in an unsafe living situation.
If you need help, please call the National Domestic Violence Hotline at 800-799-7233. If you're unable to speak safely, you can log onto www.thehotline.org or text LOVEIS to 22522. Procedures have recently changed for obtaining a short-term restraining order; you can now simply contact your local police department rather than going through the court system.)
Be Extra about Appreciation
If you're going to be "extra" about something, why not make it appreciating your spouse? Studies have shown that it takes 5 positive comments to counteract the effects of 1 critical comment. So play up the appreciation. Even if you thanked your spouse for doing the dishes yesterday, they will surely appreciate a positive interaction rewarding that same helpful behavior again tonight. While you may feel tempted to take out your frustration and stress on your spouse, now is not the time to develop a critical assessment of their character.
If you want to get creative (and extra, in a good way), you and your spouse can each take the 5 Love Languages test for free online. It will help you discover the most meaningful ways to help the other feel loved.
Build Alone Time into Your Schedules
If possible, allow each other some scheduled "me time" everyday. This might look different for each couple depending on work- and childcare responsibilities, but making time to decompress could work wonders for easing tension and giving each other space to pursue individual hobbies while in close quarters. Be sure that both of you have equal opportunity to do this and are willing to respect each other's alone time.
Respect Boundaries
Now, with work, home, school, and (virtual) social gatherings all in the same place, boundaries have become invisible. It's important to remember to respect your spouse's boundaries, even when both of you are in the same room. They may be working on something, or finishing up an episode, so don't expect them to immediately drop everything to talk to you or help you with a different task. You can try saying to each other, "I'm doing something right now, but we can work on that in 10 minutes!" (And then follow through on your word!)
Walk and Talk
Sometimes, you may need to have an argument, or a "discussion," as some prefer to call it. If you have kids, you'll want to find a way to do this out of their earshot, especially considering that the effects of the pandemic have likely been stressful for them too. One good option is taking a walk together. Even if you don't have kids, the act of walking together while talking things through is thought to be helpful in interpersonal conflict resolution.
Wait Before Making Major Decisions
What if you've tried all these ideas and you're still in conflict? Or what if your spouse won't cooperate? Perhaps you are considering divorce, or a divorce alternative such as legal separation or annulment. If that is the case, experts suggest avoiding a hasty decision and giving yourself adequate time to think it through.
Too much change at once can create an avalanche of stress, and a large amount of drastic, sweeping change is already present during the pandemic. Since these changes would deeply affect your marriage and family, it's important to not feel rushed. 3 months, or 90 days, is generally considered a good amount of time to wait before making such a decision (unless domestic violence or another form of abuse is present). Being deliberate can help ensure you are happy with your decision and increase the chances of a positive outcome for everyone involved.
About the Creator
A writer for safer-america.com, Natalie writes about business, law, and consumer safety issues. In her free time, she journals, composes poems, and goes through more Pilot G-2 07 black pens than could be considered reasonable.
Reader insights
Be the first to share your insights about this piece.
Add your insights