Remember My Favorite "I love you"
The Funeral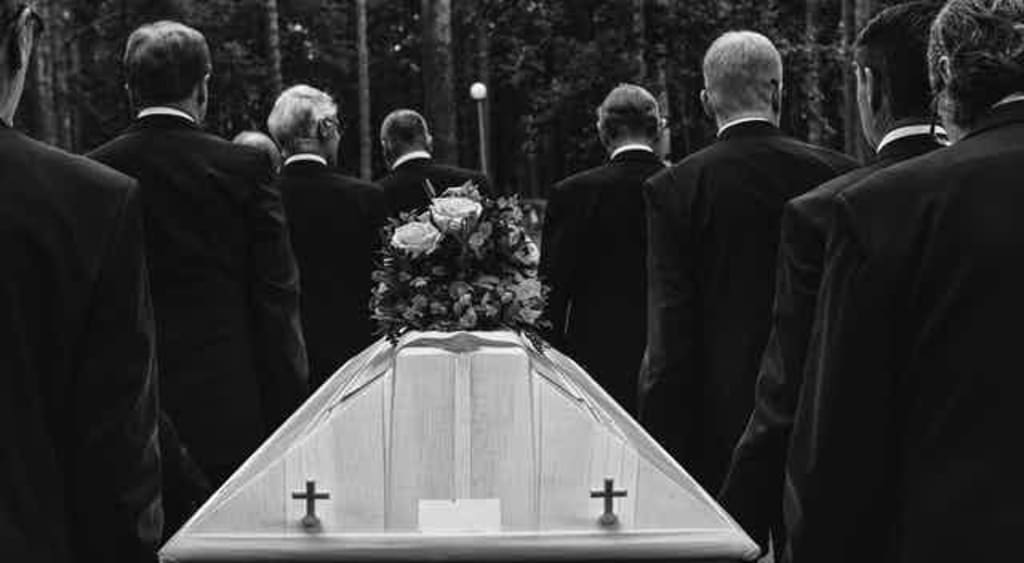 Difficulty is an understatement when trying to comprehend the realization that my future memories I will experience with you, are the ones that were already established in the past. Tomorrow will only bring a time to reminisce or fantasize of what could've been. No time frame can be designated or scheduled as the stopping point that puts a halt to our sorrow. Being lost and confused defines its existing moments, not the person walking on this path of misunderstanding. The road to peace exposes its presence in the journey of blindness. I feel that it's present, but I'm not allowing myself to find it. My defense is over powered. Ive been dealt a hand that can't defeat the card in play with my initial strategy I've planned as a victory. Adapting is my only option. Adapting is the defense that can lead me back to the offense. The battles I am fighting in the darkness are the only way I can find victory in this war. Remembering you is all that is left.
We always want more time with the people that we love. I can't continue thinking that my time with you was shortened because of the future plans I thought were going to happen. I know The only thing that I'm in control of in this world are my decisions I choose to make. But the outcomes always up for grabs. Ive realized that sorrow is always around. And there are only moments of true joy and happiness. The only way to truly succeed in this world is to find joy and happiness through sorrow.
Ive come to terms that sorrow awaits, now all my unknowns are answered. When seeing joy as the secondary product & finding it when acknowledging that sorrow is going to be the conclusion, i get the feeling of what I think is hope. Living in the hurt I've become immune and numb to it's existence. But not letting it take me over. I'm tolerating it and finding the humor in its annoyance. That's hope I've found joy in the sorrow.
You were too bright and to enlightening of a person for me to be stuck & lost in darkness. My memories is the only place I can find you.
I do love that I share the same blood as you. That helps me think that you still live on. The hurt is never going to go away. But neither are the memories. I won't allow them to.
The unexpectedness of your death I don't know how long it's going to take me to come to terms with that. Through this tragedy I am blessed to say the last thing we said to each other was ''I love you.''
Life without you was a time that I thought I would experience when I became old and gray. Your passing is proof that what we see as our life's plan Is irrelevant to the true nature of reality.
Right now its hard not to perceive that as a bitter pill to swallow. But I have to visualize it as a sweet pill to saver. so it will help me grow. Dissecting through all this pain ill find the beauty of purpose.
It's in our nature as humans to attach negativity to what we comprehend as an misunderstanding. When we ask the question why, and can't find the answer we become angry. And with that anger it detaches our ability to listen.
I will always remember you as the extravagant heartwarming beauty that you were. The hardship at the end isn't what defines you. I love you till my last breath.
grief
About the author
i started writing consistently 10 years ago. the majority of my content are all my journal entries. many perspectives. I do want to apologize ahead of time for my grammatical & punctuation errors ha I kind of have my own style of writing.
Reader insights
Be the first to share your insights about this piece.
Add your insights