Pregnancy
We could not believe it!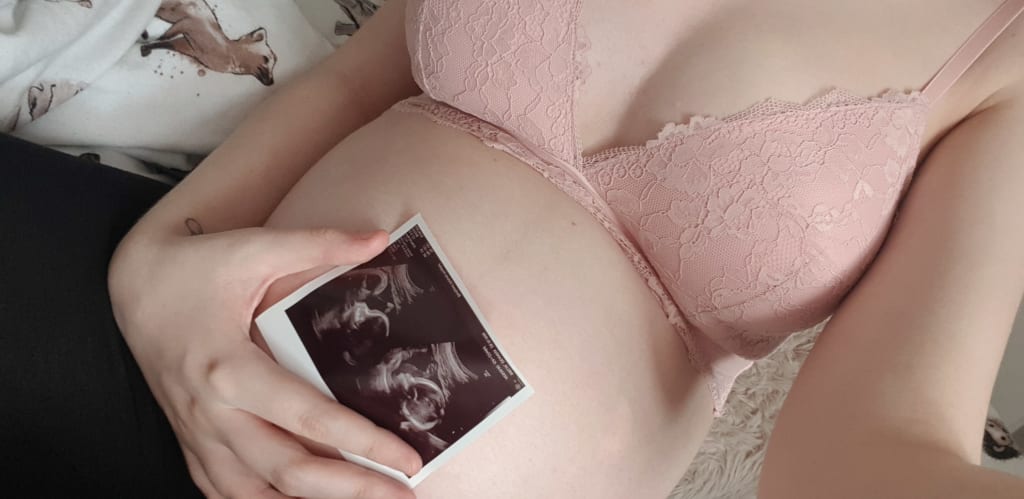 In early December last year, I found out that I was pregnant. Me and my partner had not been together long and we were already in a sticky situation due to him trying to gain access to see his daughter. Getting pregnant was such a huge shock for me and my partner, as I had previously been told that having children was never going to be an option for me because my womb was deteriorating—not only that, but we were using contraception.
I don't know how I managed to create the miracle we call life; maybe my body felt comfortable with this guy and ready to have a baby so it allowed it to happen? Maybe my body repaired itself, but I don't know. I don't know why, but what I do know is—despite how soon the conception was made—I was so excited because I couldn't believe my luck! I was being gifted with the child I had always dreamed of having, but was told I would not get. This experience truly opened my eyes to the miracle we call life, and how amazing the human body really is.
It took a while for it to sink in that I was pregnant for both of us. Although it took much longer for him than it did for me, as he had already been through this experience not long before and he was worried about how it would cause us to struggle—not only financially, but also situationally because of the situation he was in with his daughter from his past relationship.
However, we knew that no matter what circumstances they were conceived in, no matter what life threw at us, we would love the life we created and provide for the life.
He already has a daughter and our blended family is going to be something we cherish because she's such a beautiful little girl. I have no doubt he will be an amazing dad.
During the first scan, we were told by the sonographer that not only was I definitely pregnant, but I was pregnant with twins!
We were both extremely bewildered. It also definitely set us back for preparation because we didn't know how we were going to work this out financially and it made us even more worried about telling people.
Eventually, we told my family. My parents were first. They were over the moon, but definitely in shock. We then told his grandparents who, though were shocked, supported us and gave us as much help as they possibly could. Then we told the rest of the family, gradually one at a time. And then, finally, we told his ex-partner as we thought she deserved to know.
Until everyone was told, we did not post about anything on social media to make sure people found out from us and not online.
The morning sickness until the 18th week of this pregnancy has been horrendous, and to this day, I am very fussy with white and red meat, as I can't keep most down. The way it is cooked makes such a huge difference.
We have been through ups and downs such as scares that the babies may have had to come at 24 weeks because they thought they might be transfusing. Then they had a growth issue where one was considerably bigger than the other. I have to go to weekly appointments to keep a close eye on the babies.
I'm now 26 weeks pregnant (as of May 6th, 2019). We have found out we are having twin boys, and we are definitely getting ourselves prepared.
I can't believe it. I didn't think I could have one child and now I have been gifted with two. I'm so overwhelmed with emotions.