Perfectly Grilled Steaks With Zesty Chimichurri Sauce
Seasoning the Steaks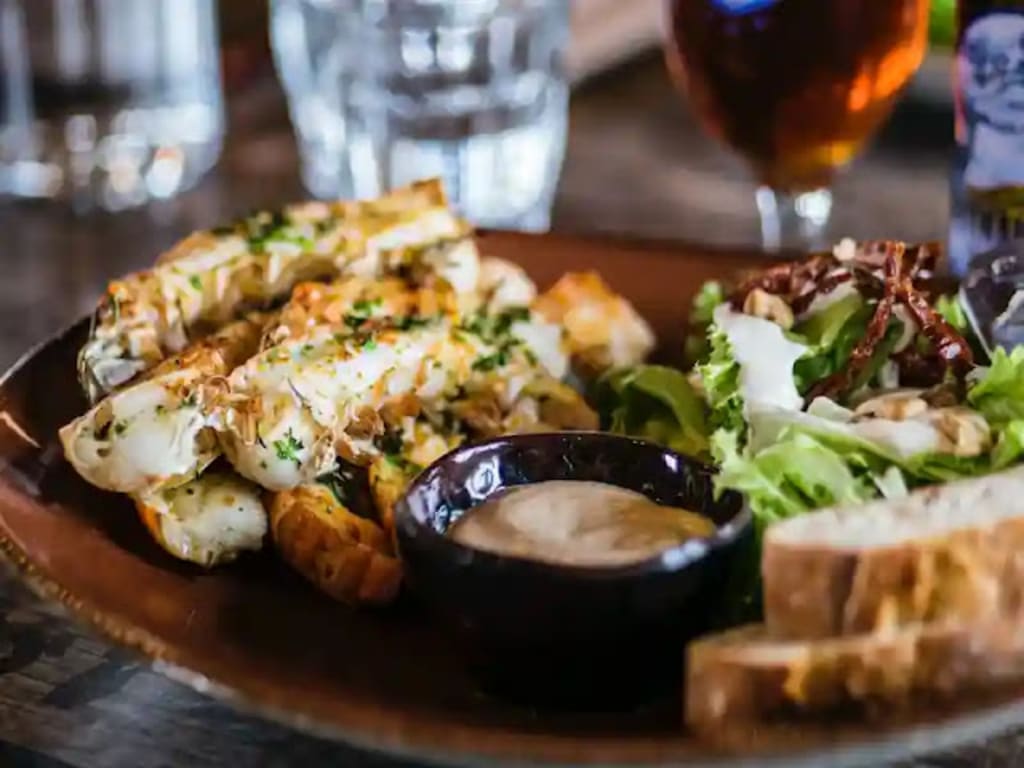 Perfectly Grilled Steaks With Zesty Chimichurri Sauce
Seasoning the Steaks
Are you ready to take your steak game to the next level? Grilling a steak to perfection and serving it alongside a zesty chimichurri sauce is guaranteed to impress your family and friends. Whether you're hosting a backyard barbecue or just looking for a delicious weeknight meal, you'll love this flavorful steak recipe.
From seasoning the steak to grilling it to the desired doneness and making the chimichurri sauce, we'll walk you through the entire process. Plus, we'll provide you with the ingredients needed to make the chimichurri sauce, as well as the instructions for preparing it.
Let's get started!
Perfectly Grilled Steaks With Zesty Chimichurri Sauce
Grilling the Steaks
For perfectly grilled steak, select your favorite cut of steak, such as ribeye or New York strip. Allow them to come to room temperature and pat dry with paper towels. Season the steak with a generous amount of salt and ground black pepper.
Heat your grill to high heat, about 400°F. Place the steak on the grill grate and cook for 4-7 minutes, flipping every few minutes until the steak is cooked to your liking. Use an instant-read thermometer inserted into the thickest part of the steak to check the internal temperature. Rare steak should reach an internal temperature of 125°F, medium-rare should reach 135°F and medium should reach 145°F. If you prefer your steaks cooked beyond medium, they should reach an internal temperature of no higher than 160°F.
Remove the steak from the grill and allow them to rest for 5-10 minutes before cutting into them. Serve Grilled Steak with Chimichurri Sauce for a delicious, flavorful meal.
Chimichurri is a tangy, aromatic sauce made with olive oil, garlic, fresh herbs, red wine vinegar, and spices. It's often served as an accompaniment to steaks. To make the Chimichurri Sauce, place all ingredients in a blender or food processor and blend until smooth.
Serve the Grilled Steak with Chimichurri Sauce over a bed of lettuce or a side of mashed potatoes or roasted vegetables. Enjoy!
Reaching Desired Doneness
: Grilling the steak to the desired doneness is an important part of the recipe. To ensure the perfect doneness, determine the preferred level before grilling: rare, medium-rare, medium, medium-well and well-done. To cook the steak, preheat the grill to high. Place the steak on the grill and cook the steak for 5 minutes. Flip the steak and continue grilling for another 5 minutes. After 5 minutes, use a thermometer to check the internal temperature. If the steak hasn't reached the desired doneness, continue to flip and grill for additional minutes. Once the steak is done, remove it from the grill and let it rest for 5 minutes before serving with Zesty Chimichurri Sauce.
Letting the Steak Rest
Once you have finished grilling your steaks to perfection, it is important to allow the steaks to rest. This helps to ensure that all of the juices remain in the steak and it is even more delicious and tender. Place the steaks on a plate, cover them and let them rest for about five minutes. During this time, you can prepare your tangy Chimichurri Sauce to top off the Grilled Steak with Chimichurri Sauce. This will give your steak the perfect finish!
Making the Chimichurri Sauce
Chimichurri sauce is a classic Argentinian condiment that is perfect for grilled steaks. Fresh herbs, garlic, olive oil, and vinegar combine for a zesty and flavorful topping for grilled steaks. It is easy to make and can be altered to your tastes.
To make the Chimichurri sauce, first mince up a shallot, 4 cloves of garlic, and ½ cup of fresh parsley. Place the minced ingredients in a bowl and add the juice of one lemon and ¼ cup of red wine vinegar.
Next, pour in the olive oil. Use a good quality olive oil and begin by adding ¼ cup, then add more if necessary. Finally, add in 1 tsp of sea salt and 1 tsp of freshly cracked black pepper. Stir all of the ingredients together until they are blended.
The Chimichurri sauce will keep in the fridge for up to two weeks. Once you have the Chimichurri sauce prepared, it is time to make the Grilled Steak with Chimichurri Sauce.
Grill your steaks to your liking, let them rest for a few minutes and top them with Chimichurri sauce. Serve the steak with chimichurri sauce and enjoy. The perfectly grilled steak with the zesty and fresh flavor of the Chimichurri sauce will be a hit with all.
Ingredients Needed
For grilling perfect steaks with zesty Chimichurri Sauce, you will need the following ingredients:
- 2 (1-inch thick and 8-ounce) steak of choice, such as ribeye, sirloin, or filet mignon
- 1 teaspoon each of kosher salt and freshly ground black pepper
- 2 tablespoons olive oil
- For Chimichurri Sauce:
- 1/2 cup fresh Italian parsley
- 2 cloves garlic, peeled
- 2 tablespoons each of fresh oregano and red wine vinegar
- 1/2 teaspoon red pepper flakes
- 1/4 cup olive oil
- Kosher salt and freshly ground black pepper, to taste
Instructions for Preparing Chimichurri Sauce
:
Chimichurri sauce is an Argentinian-style condiment made with fresh herbs, garlic, and oil. To prepare the sauce, start by combining fresh parsley, oregano, garlic, olive oil, lemon juice, and red vinegar in a blender or food processor. Blend the ingredients until they are fully combined and the sauce is a smooth paste. Once blended, the sauce can be served on top of grilled steaks, giving them a flavorful and zesty kick. Enjoy your Grilled Steaks with Chimichurri Sauce!
Reader insights
Be the first to share your insights about this piece.
Add your insights