Part III : Ada Monetti Looks Back at her Life
On the Way to Married Life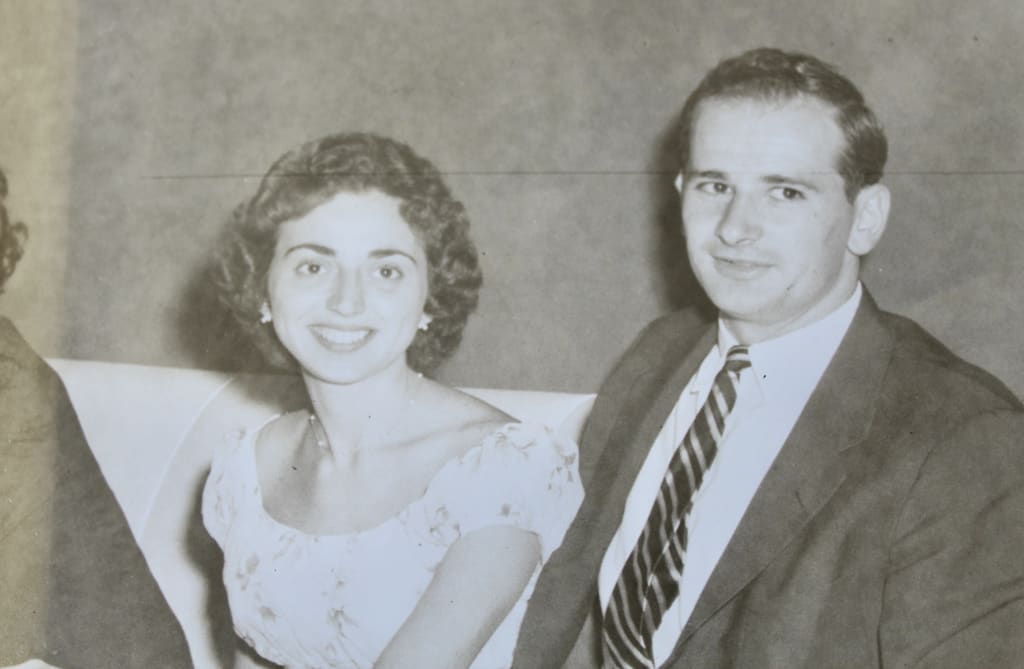 The last we left Ada, she had a date to keep with Charlie, and the 22 year old followed through. They made for Broadway and Guys and Dolls brought the curtain up on their relationship. But things were moving a bit faster for one side of the pairing.
"I was beginning to feel the tingle for her," Charlie remembered for his mom in a 1995 letter.
Either way, they were really getting to know each other through Ada's sister Lita and her husband David. Charlie would come to visit his friend in the upstairs apartment, and they would inevitably mix downstairs where Ada lived with her parents.
The friendly status quo changed on Washington's Birthday in 1956 when a coming home party was thrown for Frank Novak. Ada accompanied the affair with another boy and a fire was lit under Charlie as Ada sat on the front stoop of her house with the suitor afterwards.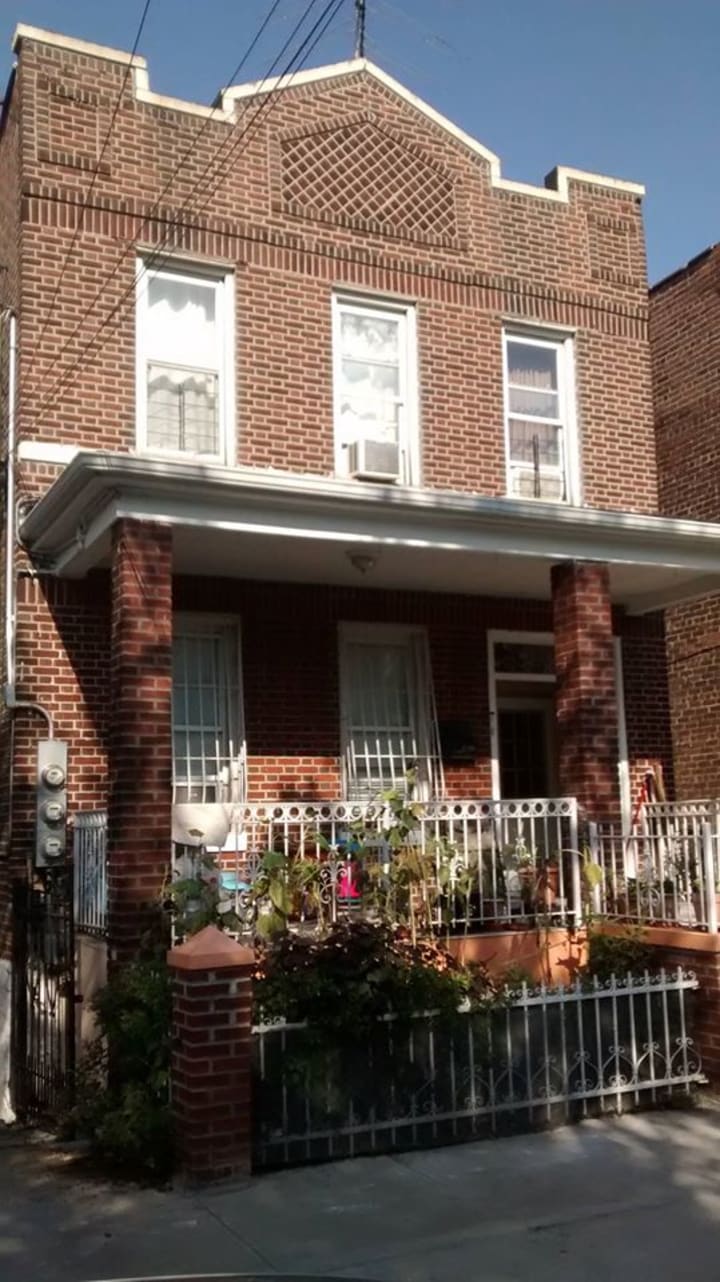 Serendipidously, Charlie was dropping off Mike Sardo. He pulled the car up directly across, looked over and took note. Nothing to be done, Charlie let the moment pass but didn't waste much time. "The next day he came around," Ada boasted.
He continued to keep tabs but Ada made the next move. She asked Toni and Barbara if she should invite Charlie to go hiking to Bear Mountain, and they thought it was a good way to bring him into the circle of friends.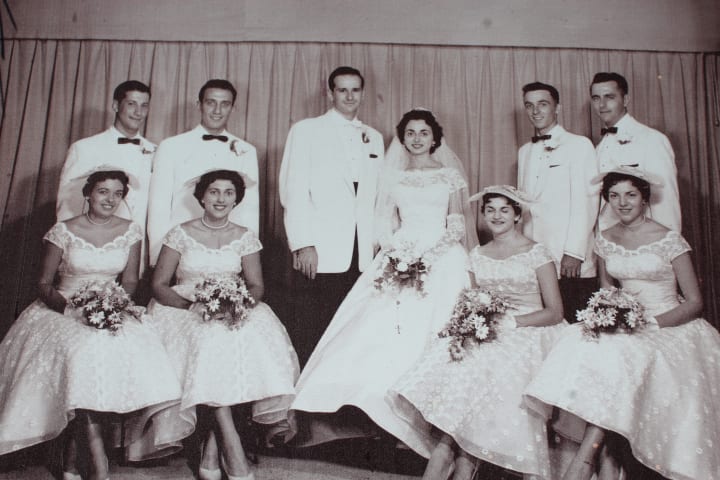 Charlie accepted, and the ensuing get togethers we're now dates. "Along with Toni, Barbara, Frank and Arthur," said Ada, "We used to go to the movies a lot."
The crew did have one longer foray to Washington DC. No I-95 to facilitate the sojourn, the trip took seven hours, and after seeing the sites, a straightforward question made its way back to the Bronx. "Can we stay over night in (separate) hotel rooms?"
But only unanimous consent would do. "Dolly's father said no," remembered Ada, and regardless of the three other yeses, the long trek was made back the same night.
Nonetheless, the relationship was clearly heading toward its destination. So Charlie's career became a discussion point. He was working at the post office and was considering a change to the fire department. So Ada let her thoughts be known. "All they do is play cards, and I can't worry about you at fires," she said.
He took the post office job, and arriving at the same decision didn't smolder their path. "I knew he cared and that something was coming," Ada said.
October 12, 1956 turned out to be the day. Rainy foreboding skies above, Charlie seized the day nonetheless. "As with all life's situations, it didn't pay to delay any longer," he wrote many years later.
But being well prepared and rehearsed didn't ease the anxiety from the wheel of his father's car. "My heart was going a mile a minute," he wrote.
Skipping a beat or not, the moment unfolded and Charlie's joy didn't go unnoticed. "He had tears," Ada remembered.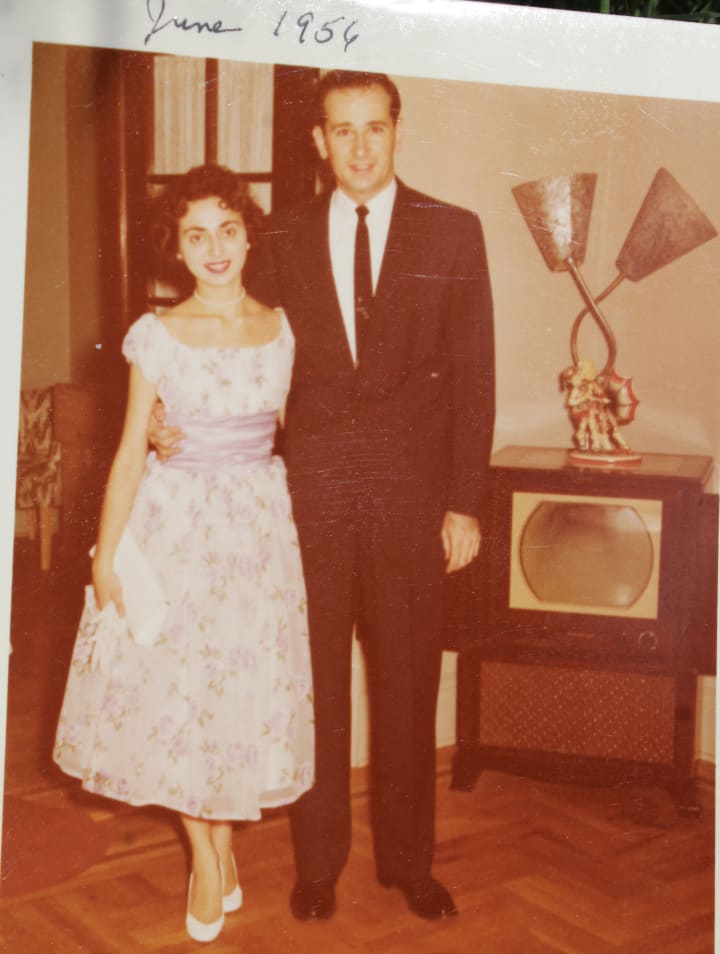 Of course, Ada's friends and mother had no objections but it was obvious who the final arbtrar was. "He's got to go to college," Ada conveyed her father's only concern.
As for the family on Fillmore Street, Charlie's father was proud his son was getting married, and he liked that Ada was a teacher. "When I came over for dinner, I felt at home, and Grandpa treated me like a lady," Ada said.
In the kitchen, Grandma knew Ada was picky and worried about what she cooked. The uncles also did their part. "They didn't throw meatballs at me," Ada joked.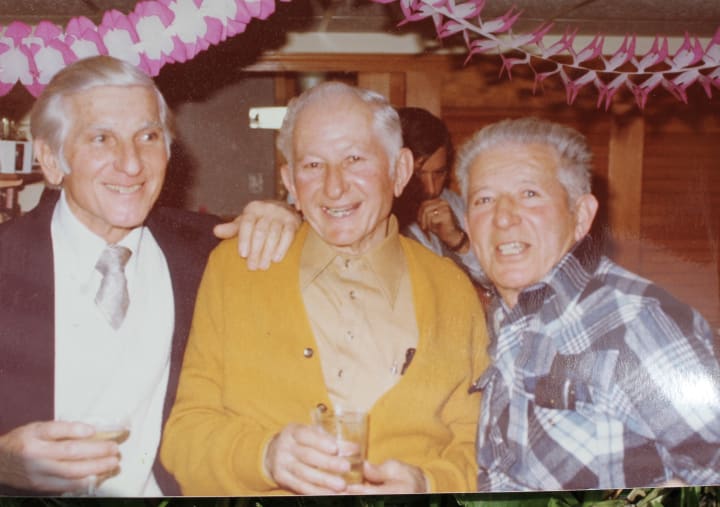 Referring to Uncle Carl's introduction to family dinner years before, Ada loved having a large second family added to her life. The feeling was mutual and bears out in deference to the impact Ada had on Carmine (Charlie) Monetti.
Grandpa placed one last $25 weekly bet on the horses and made it count. He presented Ada's mother with $600 in winnings to help pay for the wedding and promised that the weekly contrbutio to the race track would go elsewhere. Savings bonds were now in order and would help pay for Bill Monetti's wedding when it came around.
But first Ada and Charlie's big day is on the way in part IV.