PANDEMIC PLAY DATE IDEAS FOR THE ENTIRE FAMILY!
LOOKING FOR A COVID-FRIENDLY PLAY DATE? I'VE GOT YOU!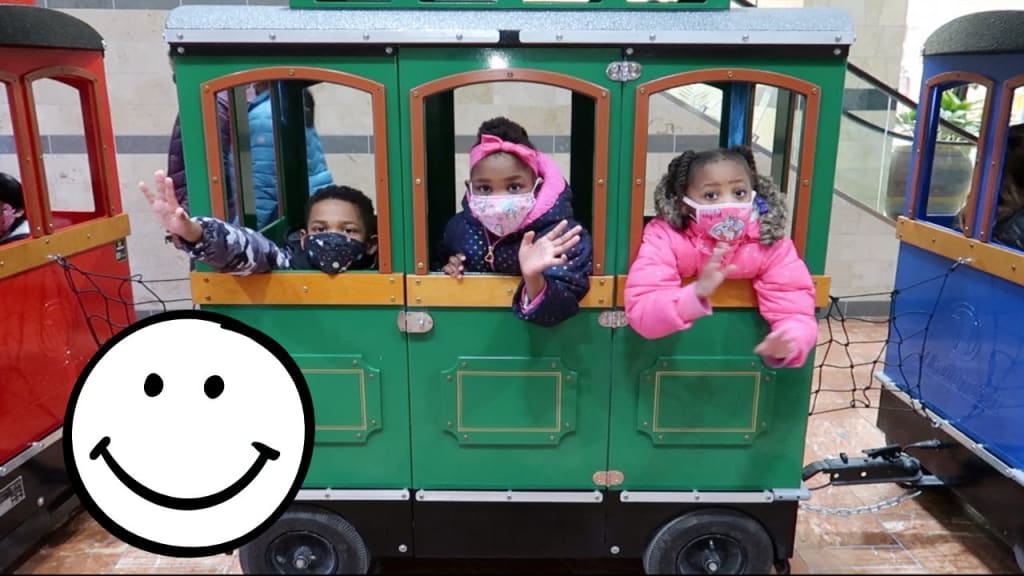 If you are looking for a SUPER FUN Pandemic Play Date idea for your littles (as well as older kids)... I've GOT you!
Did you know that you can actually RENT an entire movie theatre auditorium for your entire family to enjoy any movie of your choice in PRIVATE?! YESSIR YOU CAN! (And honeeeeey... we've JUST discovered this even though this has been an option for us these last two years of our current pandemic... we just didn't know about it!)
So... in other words... don't be like us! Take advantage of this ASAP!
Rent Out a Movie Theater For The Whole Family
All you have to do is check out the website of any major movie theatre chain in your area and look into the theatre rental option. (Or look into planning a private birthday party and you should find information there too!)
The great thing is that once you have rented your theatre, you can have up to 20 people in the theatre with you as your guests! (Of course this may be different for you depending on where you live or what movie chain you look into.) But this is a great option for having a private birthday party, hosting a play date with your kids' friends and parents, family movie nights, etc!
In our case, we have not only used this option for planning a family movie night for the four of us... but we recently rented a movie theatre to host a double play date night with Jaxson and Jayla's bestie Teghan and her parents (our very dear friends, Ra'Sun and Cleo!)
Want to see how our movie night play date went?
Check out our new vlog here
One of the best things about this play date idea is that we had the entire auditorium to ourselves so the kids could ask questions throughout the movie, change seats and basically be as loud as they want to be (within reason of course) because we had the entire place to ourselves.
This option also provides great peace of mind if you are a bit squeamish about being in public settings with others with all that is going on in the world because the great thing is that you are the only ones in your own personal auditorium. (And of course no matter what... I'm always going to recommend that you bring your own sanitizing wipes and kid friendly sanitizing sprays so that you can use to disinfect the areas you and the family will be sitting on while watching your movie.) But... again, there will be no one around you but who you invite so it's a WIN-WIN!
As you can see... we had a GREAT time! :) Not only did the kids have a BALL... but us PARENTS had a ball too! (Since we had just watched the first Boss Baby movie, we ended up seeing Boss Baby 2!)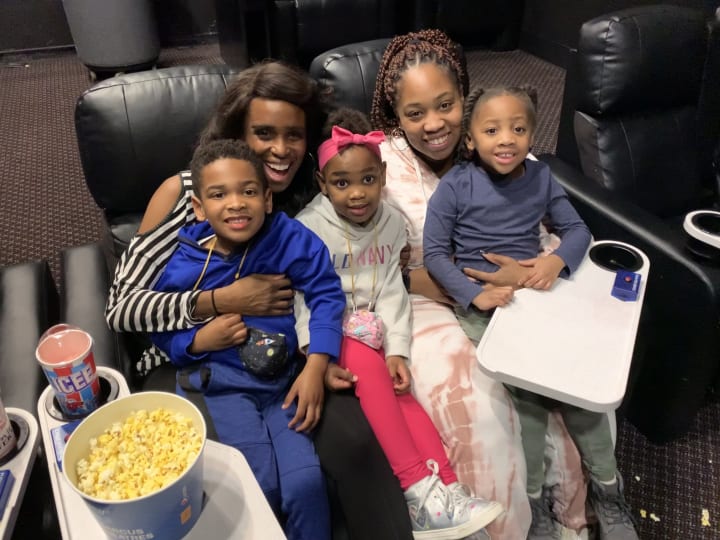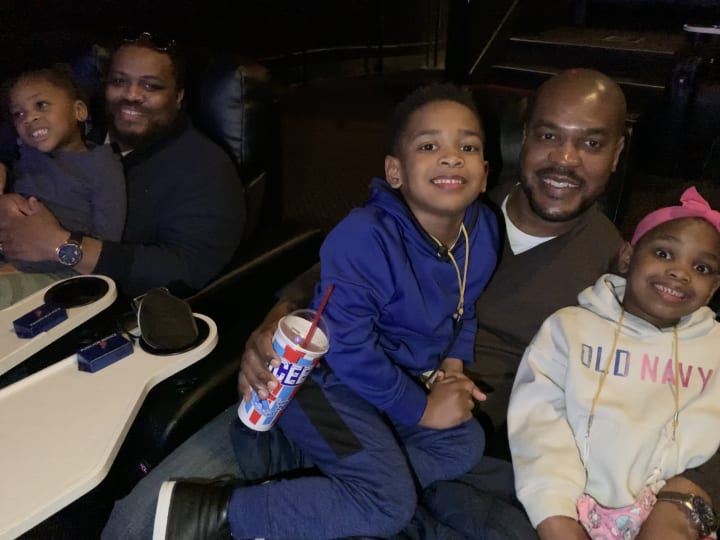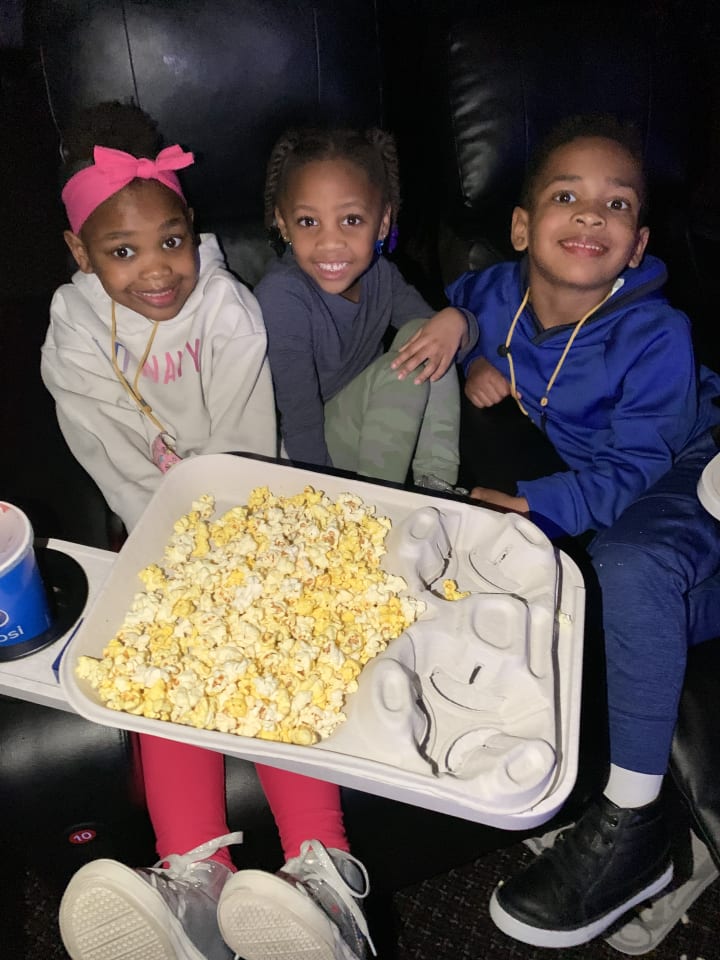 Save Some Money By Seeing an Older Movie
Another tip for getting the most out of your experience for the least amount of coin... see an OLDER movie! The older the movie, the cheaper it is so take advantage of it!
There are current movies available as well but they are significantly more expensive so choose based on your budget. The great thing is the kiddos are at that age where they don't care so much about "when" the movie originally came out... they are just happy to watch it so if you have younger littles, you'll enjoy this part too! We still have so many older movies to catch up on that came out during the pandemic that we still have yet to see so those movies are less expensive. :)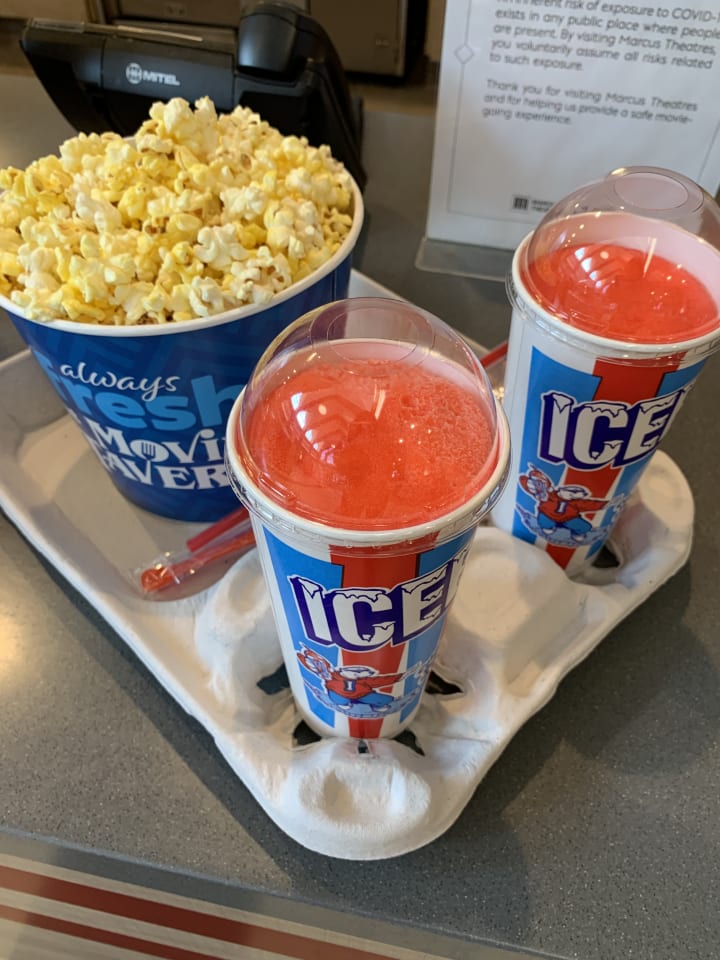 Nearby Attractions During Downtime = Extended Playtime
Oh and we didn't stop there! We ended up going to a nearby mall to use up a little downtime as we waited for our names to get called to eat at a nearby restaurant!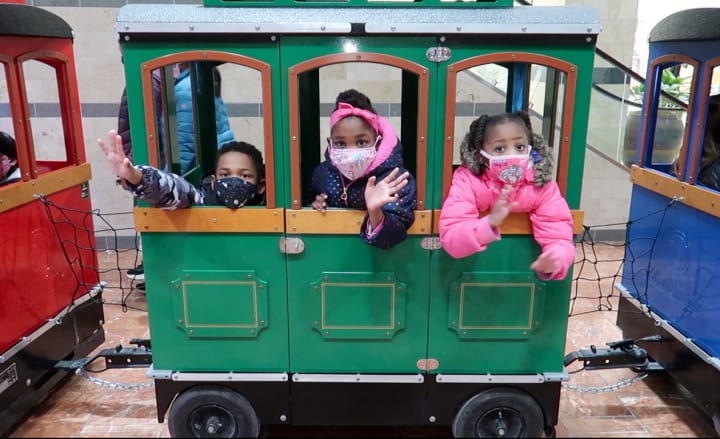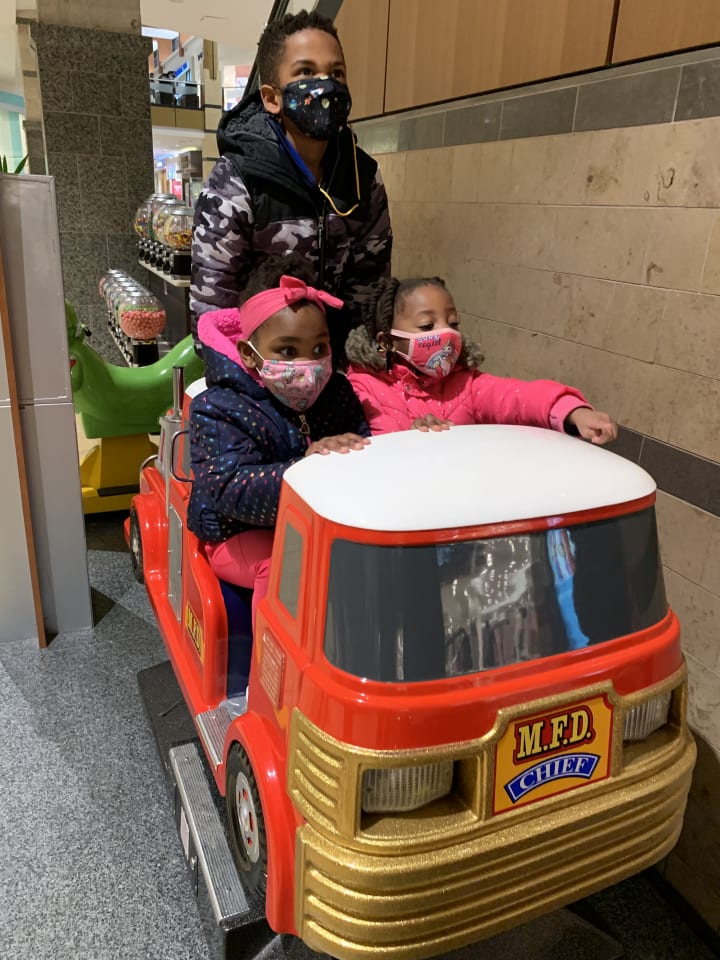 Once our names were called it was time to eat!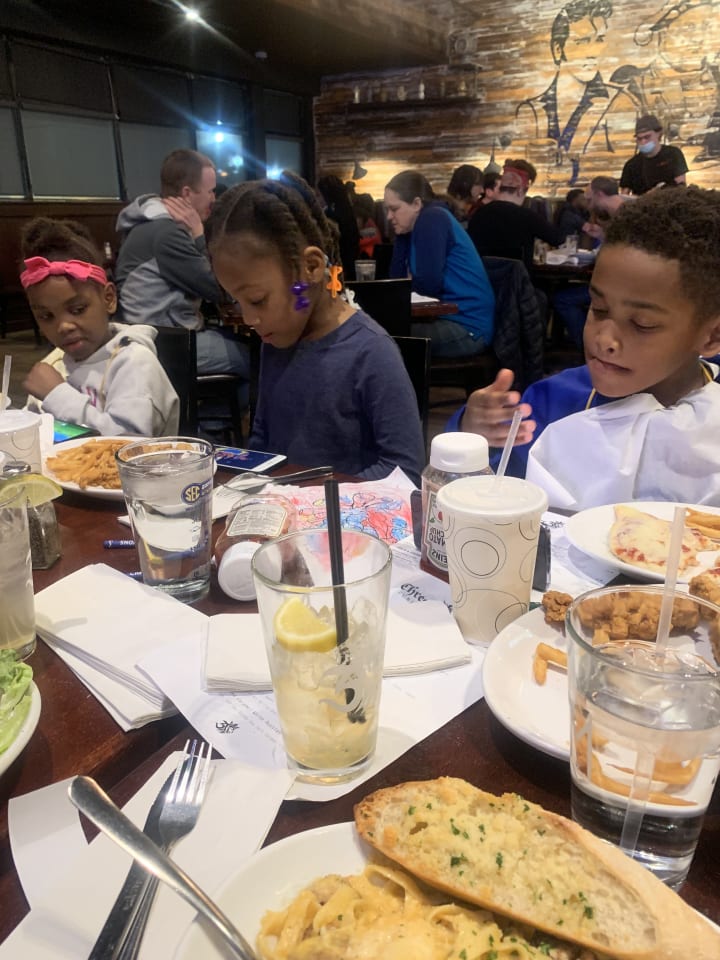 The Perfect Play Date
Guys... this play date was the PERFECT mix of kid-friendly fun, some adult fun and safety ALL AT THE SAME TIME! :)
I invite you to check out your favorite movie theatre to see if this option is available and try it for yourself! (If you do, I'd love to see photos/videos of your play dates! Tag me on instagram so I can check it out!)
Stay tuned for more from your favorite crazy Haitian family in my next Vocal post! Have an amazing start to spring guys!
Sande
Read next:
--
Subscribe to my Daily Vlog channel for daily shenanigans between my husband, myself, and my family as we embark on our BRAND NEW JOURNEY... PARENTHOOD!
Follow me on Instagram where I help women live a happy, healthy lifestyle, create financial freedom 💰, and share my HILARIOUS crazy life as a twin mom. ❤️🍃🇭🇹
Follow me on Pinterest for all the twin mom, makeup, health & fitness, and advice content you could ever need!
children
About the author
I'm a Twin mom, Youtuber, Wife, Fitness lover & All-Around DORK! Here you'll find Parenthood, Entrepreneurship, Beauty, Fashion, Party Planning, Travel, Food & Fitness! I'm a fire-cracker & love to make people laugh so enjoy your stay here!
Reader insights
Be the first to share your insights about this piece.
Add your insights