Open Letter to My Mom
Happy Mother's Day, Mom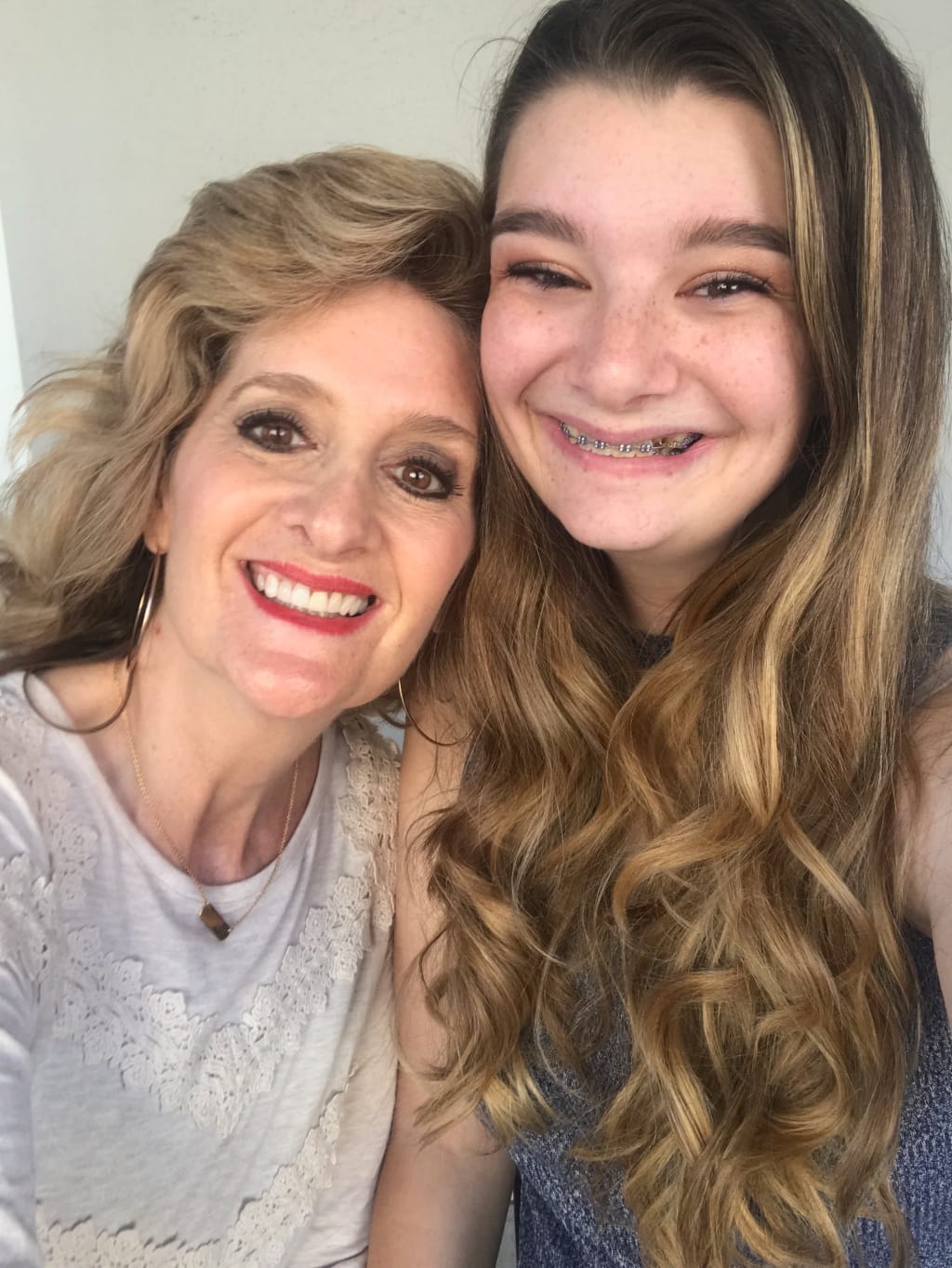 Dear Mom,
Happy Mother's Day! Today is the one day out of the year when you are "forced" to be appreciated, but I'll gladly oblige. Today we honor you for all the crazy, hard work you do every day, just because you chose to be a mom.
You are seriously Wonder Woman, like I have NO idea how you balance everything you do and never seem to complain about any of it. Mom, you decided to go back to school to get your Master's degree, even with your two oldest in college and with the younger ones still in elementary grades. You work full-time as an elementary music educator, a job which demands 100 percent of you every day, and yet you still come home ready to spend time with your youngest kids, to do school with them, read with them, take them swimming etc. You never cease to give of yourself when someone needs a piece of you, whether for the most basic needs, for much-needed quality time and conversation, or for encouragement or advice.
Mom, as I look back for myself personally this year, I realize I didn't call you as much as I should've while at JMU. I forgot to catch you up on all my latest news. I got too "busy" to text you back or to ask how your life was going, and I probably missed out on some great conversations we could've had. I am sorry I didn't appreciate you more when I left home. I gained independence and I forgot that even though I may feel like sometimes I didn't need my "mom," I needed my friend. My friend who could give me advice and encouragement when I was upset about a school assignment or friendship/relationship issues. You, Mom, have definitely become my friend this year. Yes, you will always be my mom and I will forever need your counsel and sometimes your correction, but I also feel like I've gained your friendship on a deeper level. I will treasure that forever.
Mom, you lost your mother this year, and this Mother's Day will be your first without her. I can't imagine what that must feel like, but I know that she was loved by you and her family very much. I don't ever want to think about having a Mother's Day without you, and that realization makes me value this day even more, and you with it.
Mom, you are also my role model. The way that you live your everyday life for Jesus is something that I strive for. The way that you love and honor Dad is so beautiful, and what I wish to have in my future marriage someday. When you have a conversation with someone, you find a way to connect with them, even if it is the smallest, strangest connection. You make everyone who comes in contact with you feel so special and loved. You find time to pray for all your children every day, and for our futures.
Mom, you are not perfect, and that's totally ok. You raised me the best way you knew how, and you are still raising my younger siblings to the absolute best of your ability. I know that sometimes you regret the way you raised me, but I just want to let you know, I think you did a pretty great job. I love the Lord with my whole heart, I value you and our family beyond words, and I strive to be like you someday.
I love you, Mom. Happy Mother's Day.
Sophia
parents
About the author
I love Jesus, I'm a harpist, student at James Madison University and I'm an avid reader, lover of coffee, crocheting and knitting, and trying my hand at creative writing.
Reader insights
Be the first to share your insights about this piece.
Add your insights