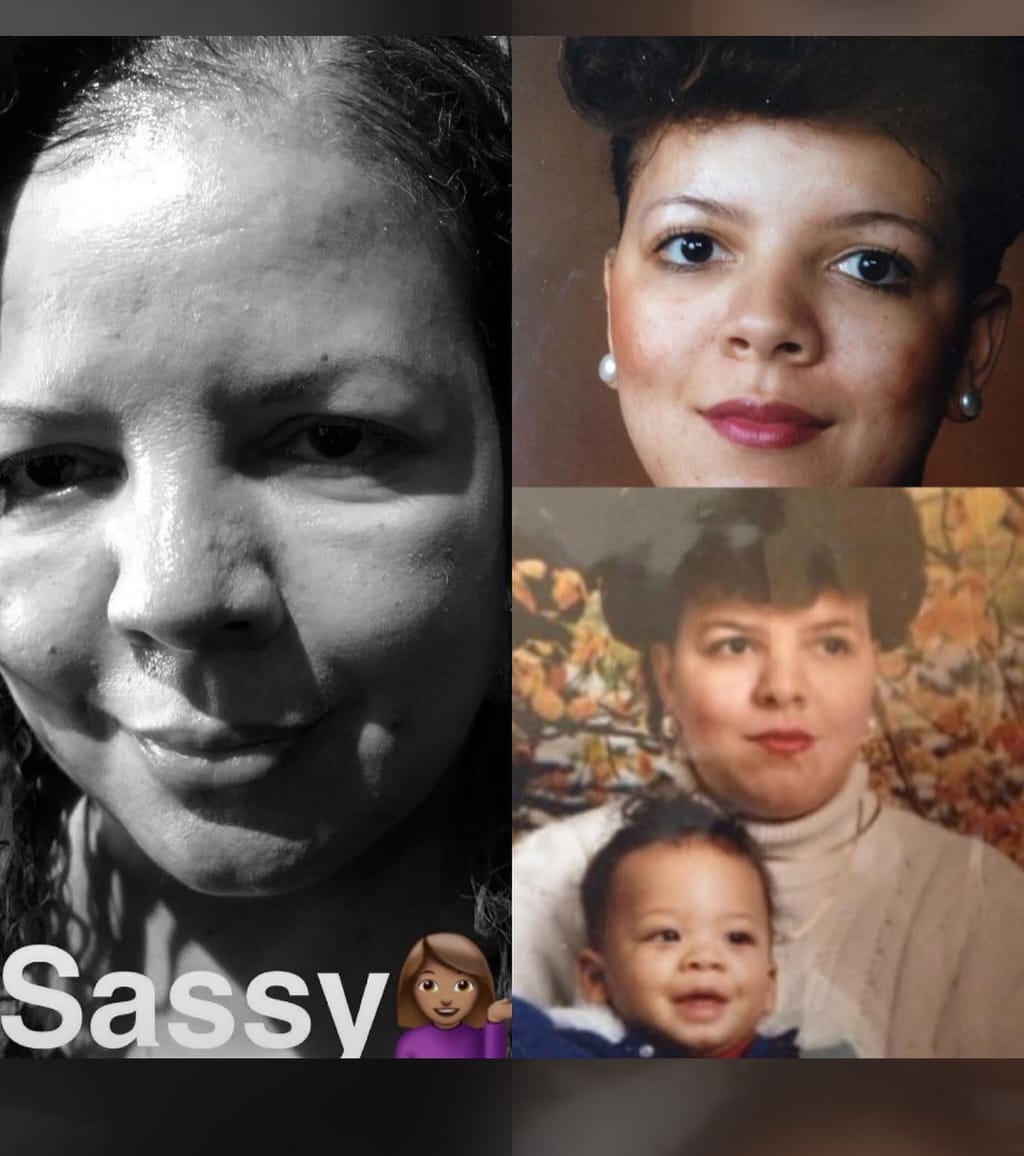 Oh, sweet mother of mine. You are at peace now.
We always knew this day would come, but we never thought it would be like this. In the middle of a pandemic allowed no visitors. No one was allowed to watch over you until your last breath. I am so thankful I was allowed the 30 minutes to watch you reach the other side despite the protective layers of N95 masks, medical gowns, and gloves. It should have been this way. COVID-19 is nothing to play with, so please protect your at-risk family. I do not want any other family to experience this.
Now let's talk about my mother. My gosh, what a remarkable woman you were and still are. You always placed the well-being of others before yours regardless of your cancer. You made sure my brothers and I had everything with what little money you had. Despite the amount of trauma you and I experienced, we always found a way to laugh, love unconditionally, and always persevere. Your faith in God never wavered. You have suffered long enough. For eleven years, you put up an amazing fight, and I'm proud of you for that. I cannot be selfish and prolong your suffering. I know you heard every word I said today. People loved you so much. I love you so much. You get to see so many other family members on the other side.
My dearest family. I surely hope you find the same peace that I have in my soul. So quickly, we had lost my dear sweet Uncle Cornell in December 2020, Uncle Onion in June 2020, and grandpa in 2019. My, what a family reunion that must be.
At my mother's request, there will be no viewing or funeral. She had requested to be cremated. Allow her selfless heart, unconditional love, and spirit to live through your everyday actions. She always wanted to help other women with cancer. She wanted to open her home to foster children once she was well. She wanted to see her boys in a new house.
I promise that her legacy will live until the end of my days. I will continue to use this space to process my grief and to document her story.
______
It has been a little over three months now, and it still hurts as if it was yesterday. I never thought this would be something I would experience this soon in my life. My brothers no longer have their mother at such a young age. They will never have her for their wedding days, the birth of their children, and many other family milestones. I also reflect on how much more I could have done for her. I should have taken more time off from work. I should have made it possible for all of us to live together sooner.
I haven't heard much from my family, which was to be expected. Once Easter came and passed, I thought they would be different. Different by reaching out more and checking on their family. It seems as if we only speak to one another in the midst of death. We only seem to handle each other when we are in grief. Perhaps they blame me for the loss of their sister? There was a choice to let mom go or to place her in a nursing home. Walking in on that Sunday, I knew I could not allow her to suffer anymore. After all, mom did say, "come get me Sunday." I knew in my soul that meant to allow her to be at peace.