Never Really Goodbye
A Warriors Guide to 'Getting On With It'.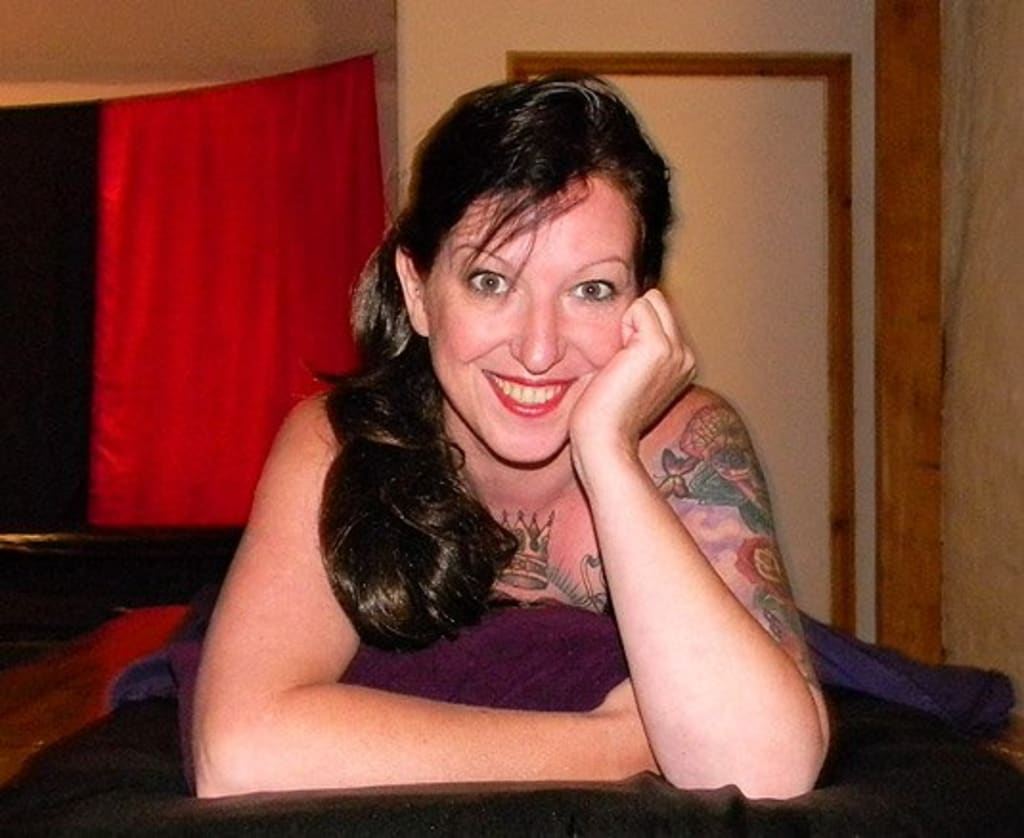 Korky Ray-Marie Pascoe 1969 - 2017
To be quite frank, time is a bit of a strange concept when it comes to losing a loved one. Especially when they meant the universe to you & to so many others out there in the world. Time becomes irrelevant, days turn into months and so on. What I find most relevant in this circumstance are a few things, gratitude being one of them. Then there is the need to be present in this moment. If there was anything my Mum tried to teach me repeatedly was to be present in this moment, because this moment is all we are ever going to have.
I find it almost amusingly ironic how we listen to our loved ones teachings so much more in their physical absence. I can almost hear my mum saying 'Oh, now you're listening to me.'
She would totally say that.
It's been a really difficult Three years without my Mother. I really hope that she's looking down, proud. Although, I wouldn't have her go through what she had to physically endure all over again but it would be nice to see her face again, maybe in another world where there is no pain & nothing breaks down.
She really did amazingly though, my Mum had a genetic soft tissue disease called Ehlers Danlos Syndrome. It was a type 2/3 crossover which caused painful dislocations throughout her limbs and joints. This progressed into something called Gastro Paresis, my mum went 7 years without being able to eat properly experiencing her final days being fed nutrients intravenously, total parenteral nutrition (TPN).
I just want to help people feel not so alone, if you're reading this and you are going through something similar or know someone who is then you are not alone. They are not alone, there are a lot of people going through this and it's okay to reach out for support. https://www.giftuksupport.org/
My Mum absolutely slayed at life, she managed to cram so much experience into her life as short as it was made by Ehlers Danlos Syndrome. My Mum loved to rock climb, surf, she loved Burlesque and all things artsy, especially my music.
I was diagnosed with Ehlers Danlos Syndrome alongside my Mum about 8 years ago now, I only suffer with the elastic skin and pains/dislocations. I still work and can live a pretty comfortable life. My Mum went through the worst and it's given me the insight to know gratitude deeply.
I'm now 30, music is my life - music & working! Writing music to me is like keeping a diary, it's helped me through some of the toughest of times and it really keeps me sane, I think. Without it I would be a bit of a mess. I've managed to come to terms with a lot in my life with the help of music, it's like therapy to me.
Being the second oldest brother out of the Four of us siblings, I hope to lead by example. To be the warrior Mother raised us to be. To never be afraid to express ourselves and to always have an honest and grateful heart. So these are just a few of the things our Mum left us with, sacred teachings of how to be a beautiful human being. I think everyone can take a leaf out of her book, it's something we can all take home and put to practice.
So, I'm feeling guided to answer a question. How do I get on with it?
You take what was given to you, make it your own kind of beautiful and you pass it on.
That's the only way you can truly and honestly 'Get On With It'. Make it your own. Own it & slay. It'll even inspire others to do the same. I mean, if I was in heaven looking down at my children absolutely SLAYING at life... I'd be pretty proud.
Time being irrelevant is 'bubbling' up in my mind again. For some, it may take some time to begin 'slaying' at life again. That's okay because time is irrelevant when it comes to processing pain. Just go within, be grateful, be honest and you will eventually come to find yourself again. Trust in the process.
I just want to raise my glass again, Mumma, because it's never really goodbye. You guide me to get on with it, keep filling my days with light and hope.
To anyone reading this, if you are going through something heart breaking, please trust in this - you are never alone. I hope this read can touch your heart and bring some warmth & comfort into your moment right now.