My Vocal Mother
Born of a writer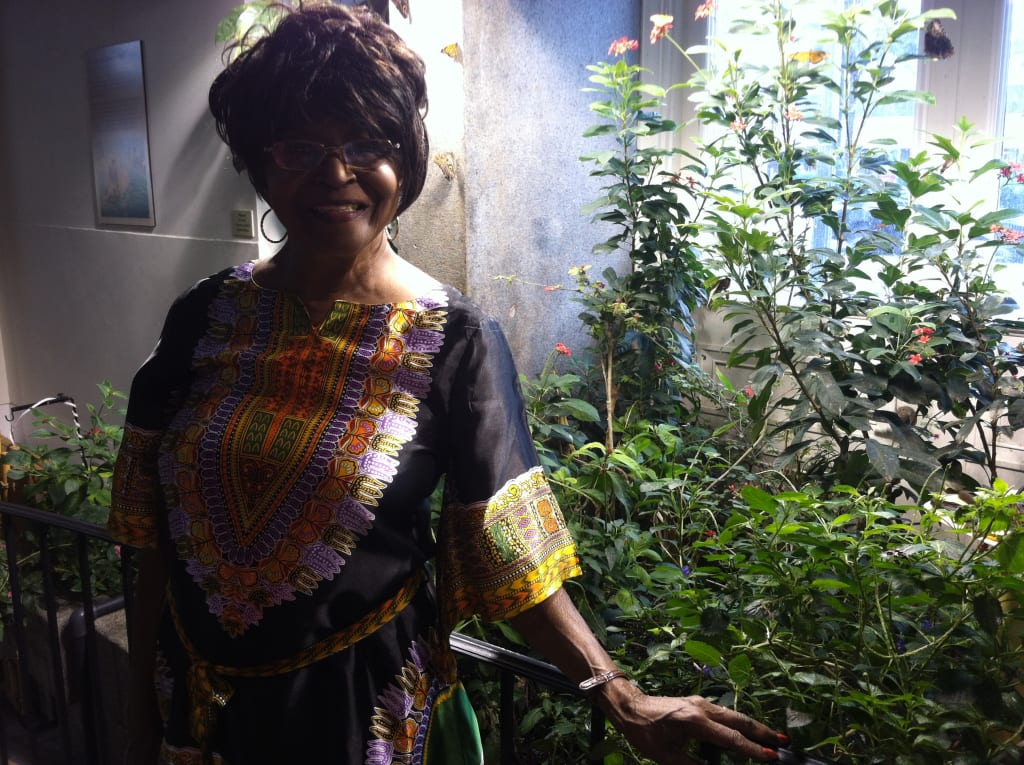 My butterfly of a momma in the Botanical Gardens
Writing women: The words, how they are related/and associated with each other, soft spoken but fierce like leading prides, itself, a sacrifice./Mothers edit out themselves/as wives and daughters and keepers of others, who's brother are they? to work or educate, to feed a child or take a day off, to relate to dreams. -a poem for momma
My mother is collected in poems. She is my muse, my editor, my confidante, my cheering section, my everything. She is the words that I write and the words that I live by. When I began considering the idea of my "boss mom," I returned again and again to the verses that fill up my notebooks-the poems, odes, musings, and allusions to my mother. I translate and transcribe our conversations, our laughter, our shared fascination with words, her remembrances of her mother who, sadly, passed before I was born. I write the southern, Kentucky, Gullah Island words that she passes down to me, and the words whose origins we do not know. But my origins trace to and stay firmly rooted to her.
We have been attached at the hip for as long as I can remember. Our running joke is that the apple doesn't even fall far from the tree because I am the apple still attached to the tree. From the time I was little, she has taken me to every job that she has worked, from the little clothing store she owned to the city county building where she was a court reporter for 30 years. I have seen her work hard and late into the night, with side jobs and odd jobs, rubbing two nickels together, doing everything she can to support her family. I have sat for hours on the floor of her home office, and with her in the yard that she made into a botanical wonder, and in the car as her riding buddy. She has shown me how to hustle, how to make it, how to dream.
So, I write her in the garden, in the kitchen, in my dreams and in all the places in between, where she has given me words, given me voice, and given advice. She has been everything.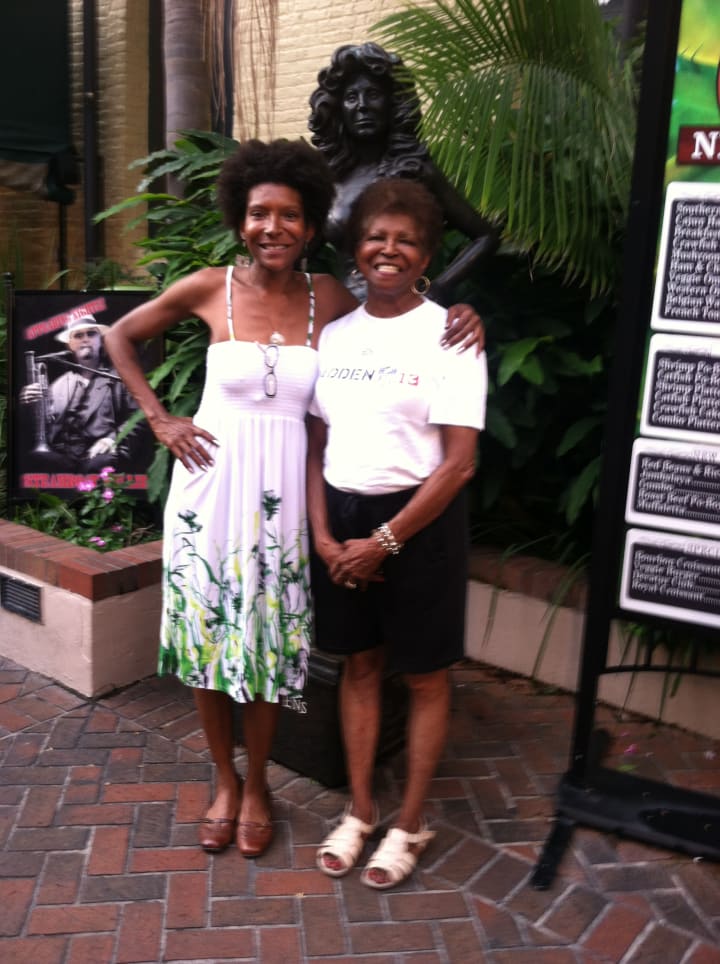 My mother is the verse and chapter. And I quote her in my soul like the stamp of her on me. We are cut from the same cloth, and I am as near a carbon copy as I can be. I write of her and to her and through her. She is always the audience in the back of my mind and over the years she has always been there reading my words. As a professional typist, she has often been called on to type them, proofread, and edited them.
Always more concerned for her children than for herself, she has spent countless hours supporting every venture I have endeavored. She finds opportunities for me as if divining them with a rod. In fact, she is the one that introduced me to Vocal. So, it is only fitting that a month later I have the wonderful opportunity of sharing her with this community. She is the reason I have learned to be so vocal, to strive for my dreams, to stand up for myself, and to speak my truth, undaunted.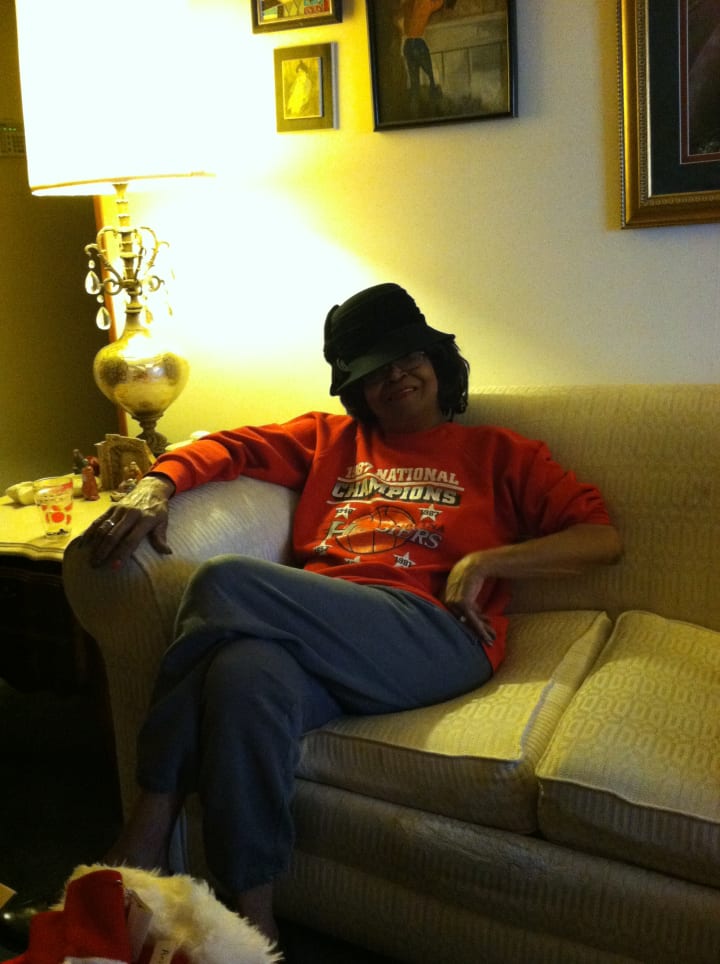 She has given me every platform to share my voice, now including the Vocal platform, which I have quickly fallen in love with. When she reads this article, I am certain this little word play will make her chuckle. We often word play, but to be sure, when it comes to giving her children every opportunity, she does not play. This fierce love and protection, is something I treasure and what I strive to share with the people I love, starting with her. I would do anything for my mom because she has done everything for me.
She is a writer as well, though she has often put that passion aside to take care of us. I write as much because I love to do so, as to honor her sacrifice and to honor what she has written in me, as her children are her favorite stories to tell. If she talks to anyone for more than five minutes you can be certain they hear about her kids. The way she roots for me I really believe I can do anything. She ensured that the sky is not the limit. She would tell me I could go beyond.
If ever there were wind beneath wings to lift someone up, it is my mother. She is not only my support and lifeblood, she is my joy. Ever the life of the party, the uplifter of spirit, and the wisecracker, my mother always makes me smile. She is no nonsense but silly as can be. There is rarely a time we speak that we don't laugh together. So often, she is the only salve for pain or struggle, and like a mother's kiss, which she says always works (it's true!), her love makes it better. She has taught me that joy and pain are often not far apart but the resilience I have seen in her has been instilled deep within me. Like she says we just keep on keeping on. And so we do. Together.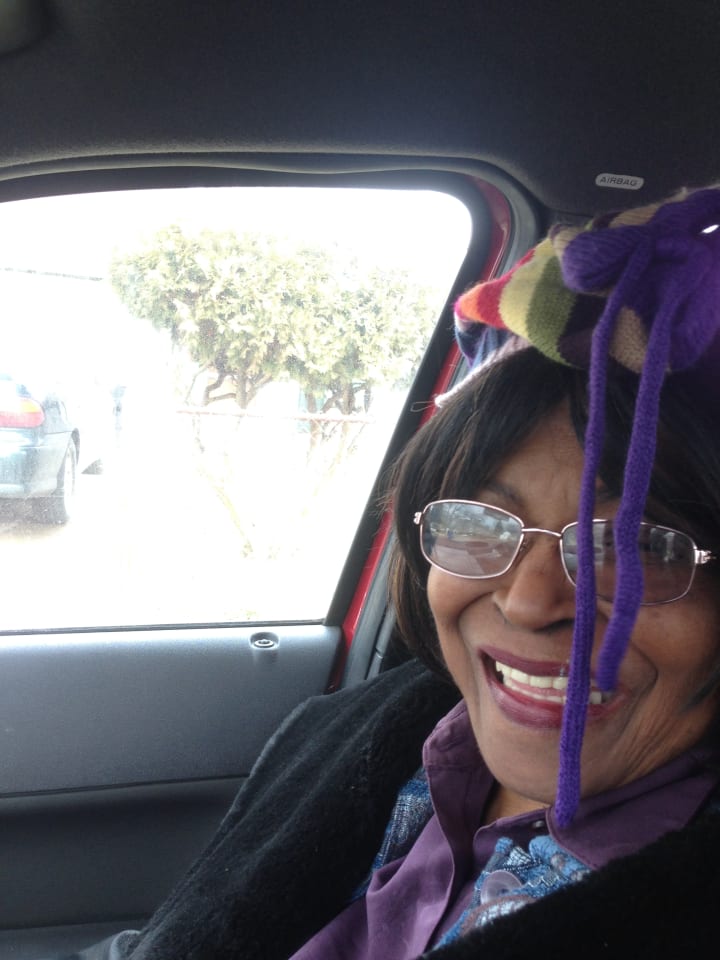 Writing momma
I am her dream written in oil slicks on the sea
in iridescent prisms refracted and recollected
like the scattering of hope
adrift she draws my mind into the open sky
with impressions crowding in clouds in the wake of the sun
eclipsing fear and sailing open into the waters of deep
her wind whistles in my ears like songs pumping blood
through church organs, piping in spirit
that has danced with the moon
the whole sum of exploration and being is her hand
like the land mass holding up the weight of water
with displacement of the cosmos in her voice