My Top 8 Picks For Pre-School Age Learning At Home
When I made the decision to postpone preschool for my twins after COVID-19 hit, I was definitely overcome with a mix of frustration and happiness.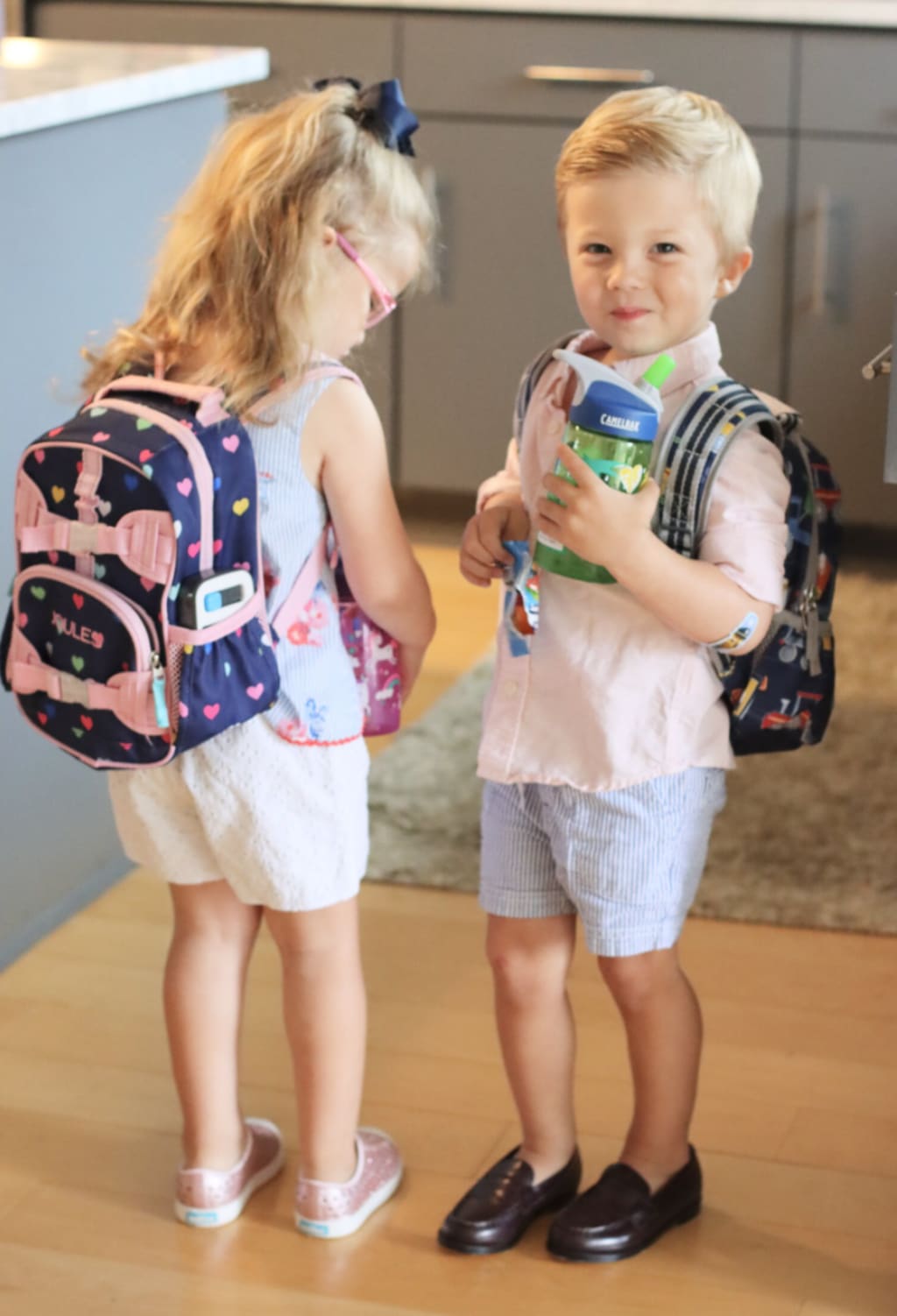 When I made the decision to postpone preschool for my twins after COVID-19 hit, I was definitely overcome with a mix of frustration and happiness. I've truly loved teaching Ames and Joules new things at home, but—to be totally honest—it can be a little tiring when there's nobody else to help. For the past ~3 years, the twins have been at home with me. They've never been to a mother's day out, daycare, or any type of organized schooling during the week. We tentatively plan to put the twins in preschool this next Spring 2021—but, until then, I am doing what I can to keep Ames and Joules learning at home. That said, through research online, reading reviews, and talking with other moms, I've found some very useful educational material to ease the process of keeping my twins learning at home in the interim.
For anyone else in a similar boat as us, here are my top 8 picks for preschool-age learning tools for home: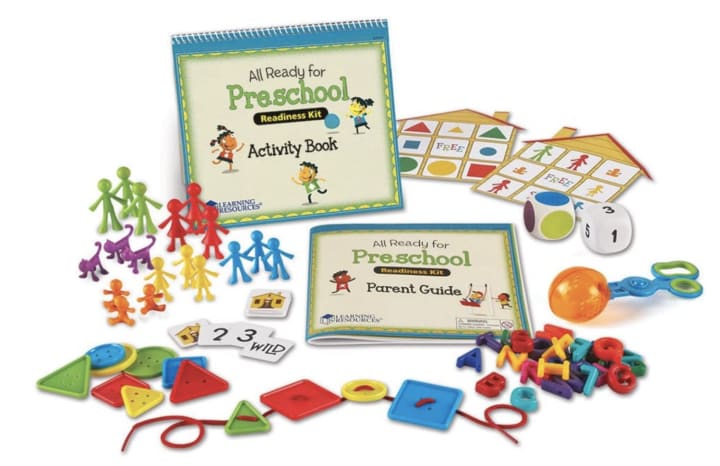 We purchased this kit for Ames and Joules this past August and I was pleasantly surprised by how much they've paid attention to it and wanted to learn from it! I love this kit because it comes with a variety of activities, the price is a good value, and it's easy to follow with a parental guide. It helps teach numbers, counting, alphabet, colors, shapes, fine motor skills and more!
Price: $29.86. You can find it on Amazon here.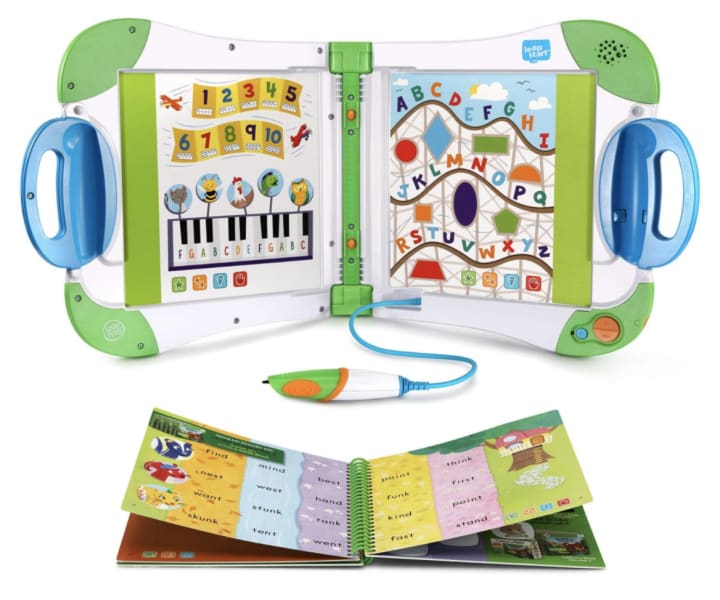 I love love LOVE this interactive tool! It's a learning system that you can insert different booklets into, has a little touch pen for them to interact with the pages, and can be used for YEARS from preschool to first grade (ages 2-7). It helps teach things like problem-solving, math, critical thinking, memory skills, shapes, colors, and more. We bought this a couple of weeks ago as well. And honestly, I debated whether or not to buy TWO because both twins were so intrigued by it. Basically, you get the system itself ($39.99), and then you can get the appropriate level booklet (each booklet is around $7.99) for your child (level 1=preschool, level 2=pre-K, level 3=kindergarten). We have levels 1 and 2 and some of the stories are even their favorite characters (Paw Patrol, PJ masks, etc).
Price: $39.99 for system + ~$7.99 per booklet. You can find it on Amazon here.
I have quite a big collection of these workbooks with a wipe clean marker for the twins. I can sit the kids down at the dining room table with these workbooks and they will be entertained for at least half an hour at a time. The booklets help teach problem-solving, observational skills, tracing/drawing, alphabet, numbers, colors, and more. The marker is erasable so the booklets can be used and used again—or even passed down to younger siblings!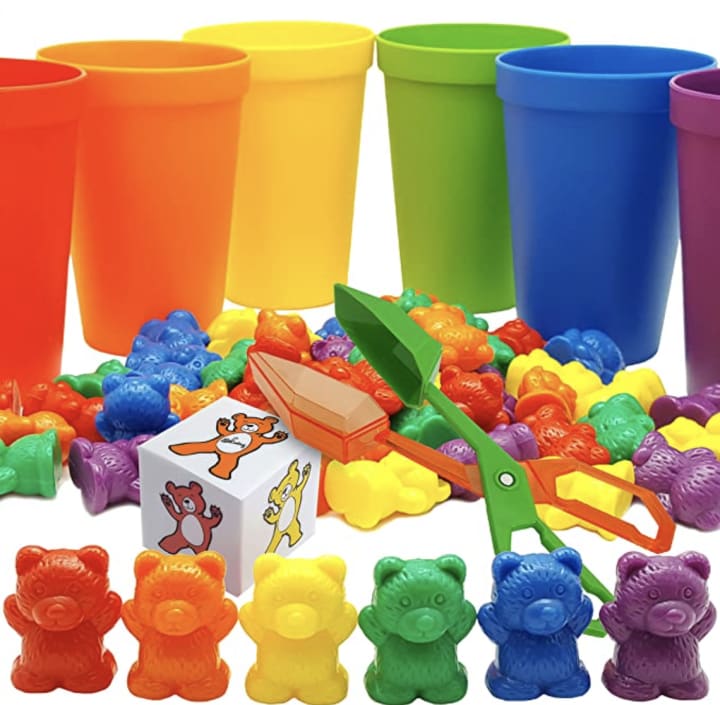 I first saw these on a fellow twin mom's instagram where her 2.5 year old twins were making necklaces with the string and bead Skoolzy bag. I was impressed! I quickly got online and purchased one for my twins. They loved it so much that I then went back and got the counting bears Skoolzy bag, too! I would definitely recommend having your children supervised while playing with these kits because some of the items are small (like the counting bears and the beads). These bags can help with fine motor, counting, colors, and more!
Price: $28.97 You can find them here.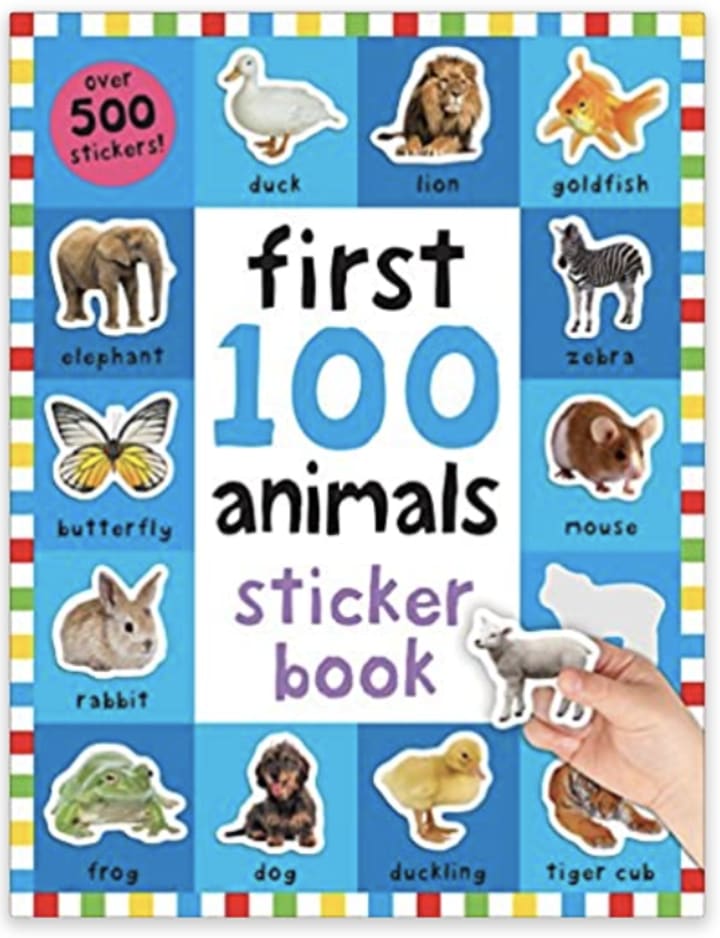 My mom found these online for our twins! Shoutout to her for finding yet another way to teach Ames and Joules in creative ways at home! We have the "First 100 Numbers, Colors, Shapes" book - a copy for each twin. It comes with over 500 stickers inside. They learn how to find and match the correct sticker to the corresponding location it belongs. It also helps with vocabulary and hand-eye coordination skills. My kids are now pros at peeling off stickers!
Price: $8.39 You can find them here.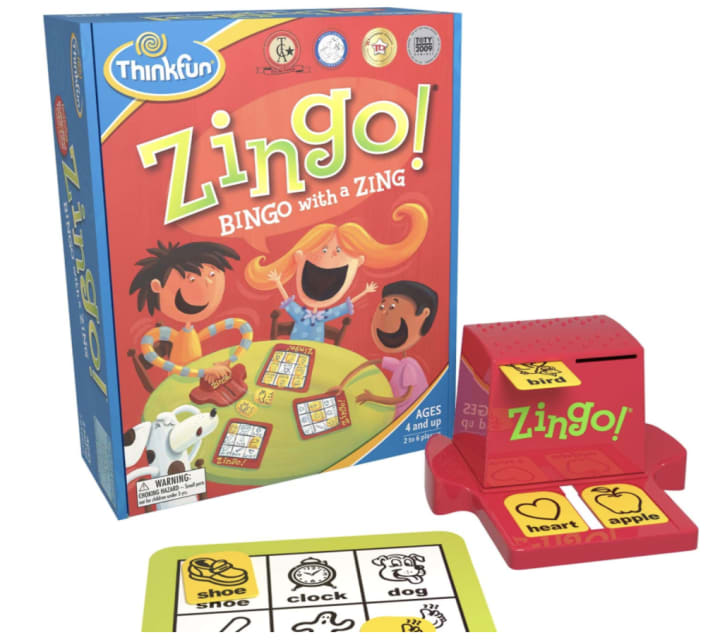 When I heard my friend's 3-year-old toddler was a whiz at this game, I had to check it out. I then went to Amazon to realize that it's a hit among preschoolers with almost 6K reviews and a ton of awards! It's essentially like bingo for young kids that can be played with their parents (up to 7 players can play). It helps build language and matching skills for pre-readers and is popular among preschool classrooms! We look forward to playing this game for years to come. :) As a side note, the box says 4 years + but my almost-3-year-olds can already play it!
Price: $19.99. You can find it on Amazon here.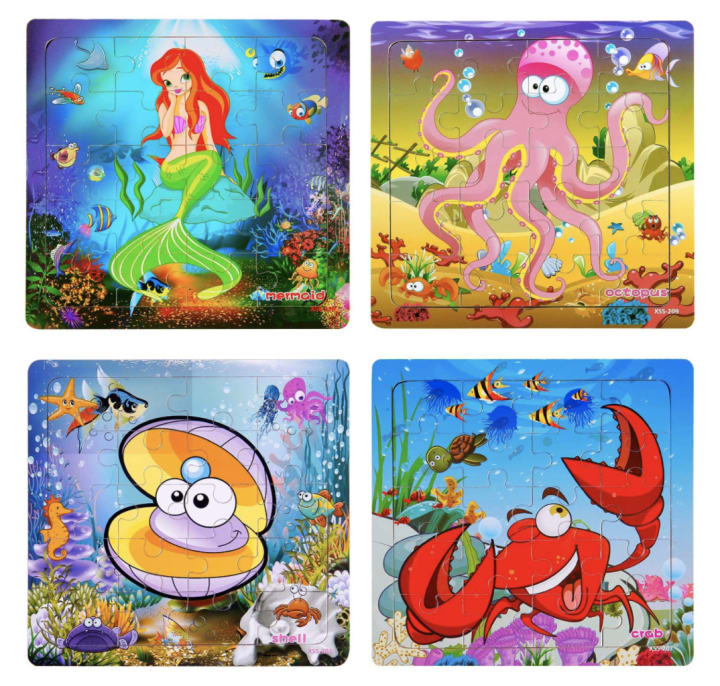 I found these on Amazon this past summer when the twins were ~2.5 years old. I like this little pack of 4 puzzles because they can each be working on their own puzzles at the same time. The puzzles are toddler-sized (small and cute!) so they're not too complicated or big. Pro tip: keep your kids sitting far apart as they work on their own puzzles to prevent the pieces from being combined. ;)
Price: $7.69. You can find it on Amazon here.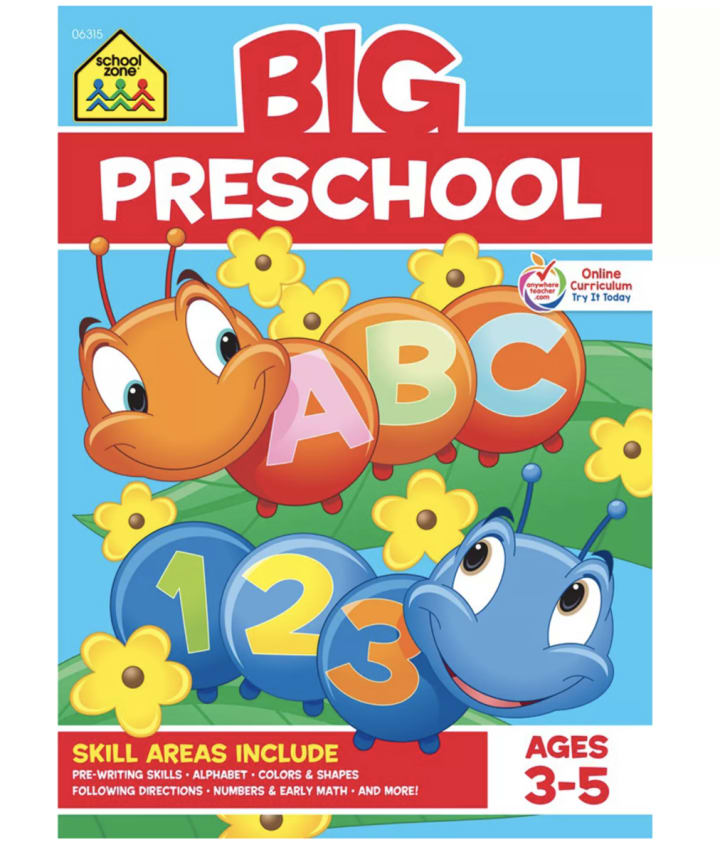 With over 17K reviews and a nearly perfect rating on Amazon, I was quickly sold on the Big Preschool Workbook from the get-go. It has 300+ exercises that cover pre-writing, alphabet, colors & shapes, following directions, numbers & early math. The pages are bright and colorful with just the right amount of content on it, making it NOT intimidating! This seems like the holy grail of preschool books. ;) We just ordered this within the past week and the kids are already learning so much from it!
Price: $6.69. You can find it on Amazon here.
I hope our list of favorites helps you keep your little ones eager to learn while easing the teaching process for you—just as it has for us. As we come across more worthwhile educational preschool content, I'll be sure to add it to this list! Happy learning! ;)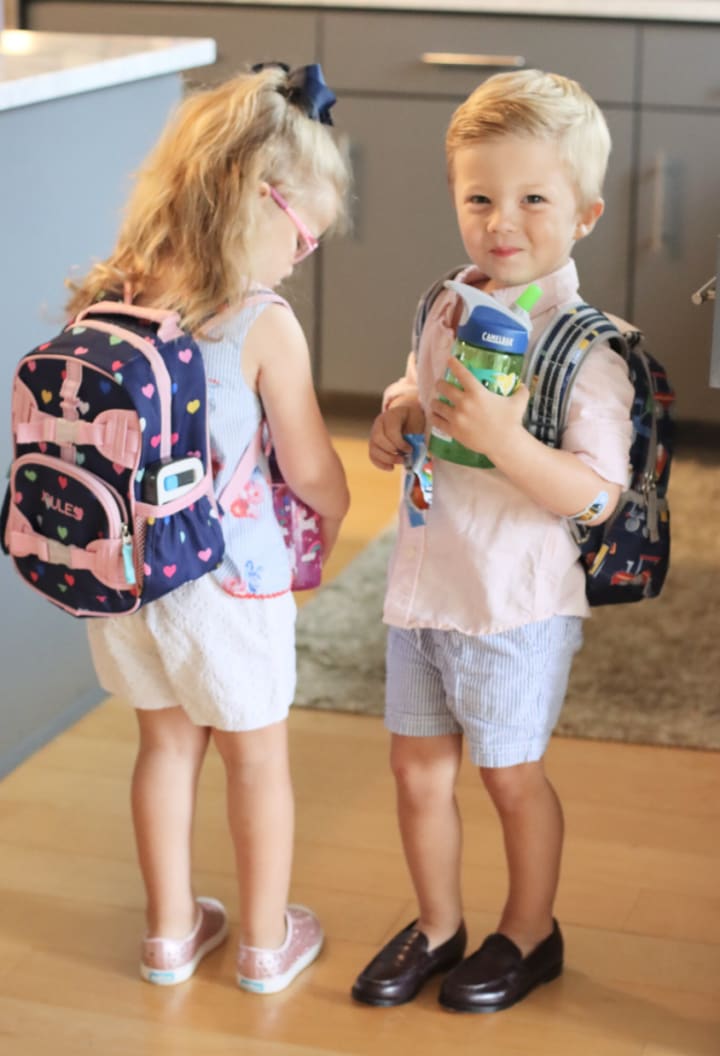 Follow me on Instagram for more!