My Grandfather's Depth of Feeling made a Life for his Whole Family
My Nonno was Quite a Man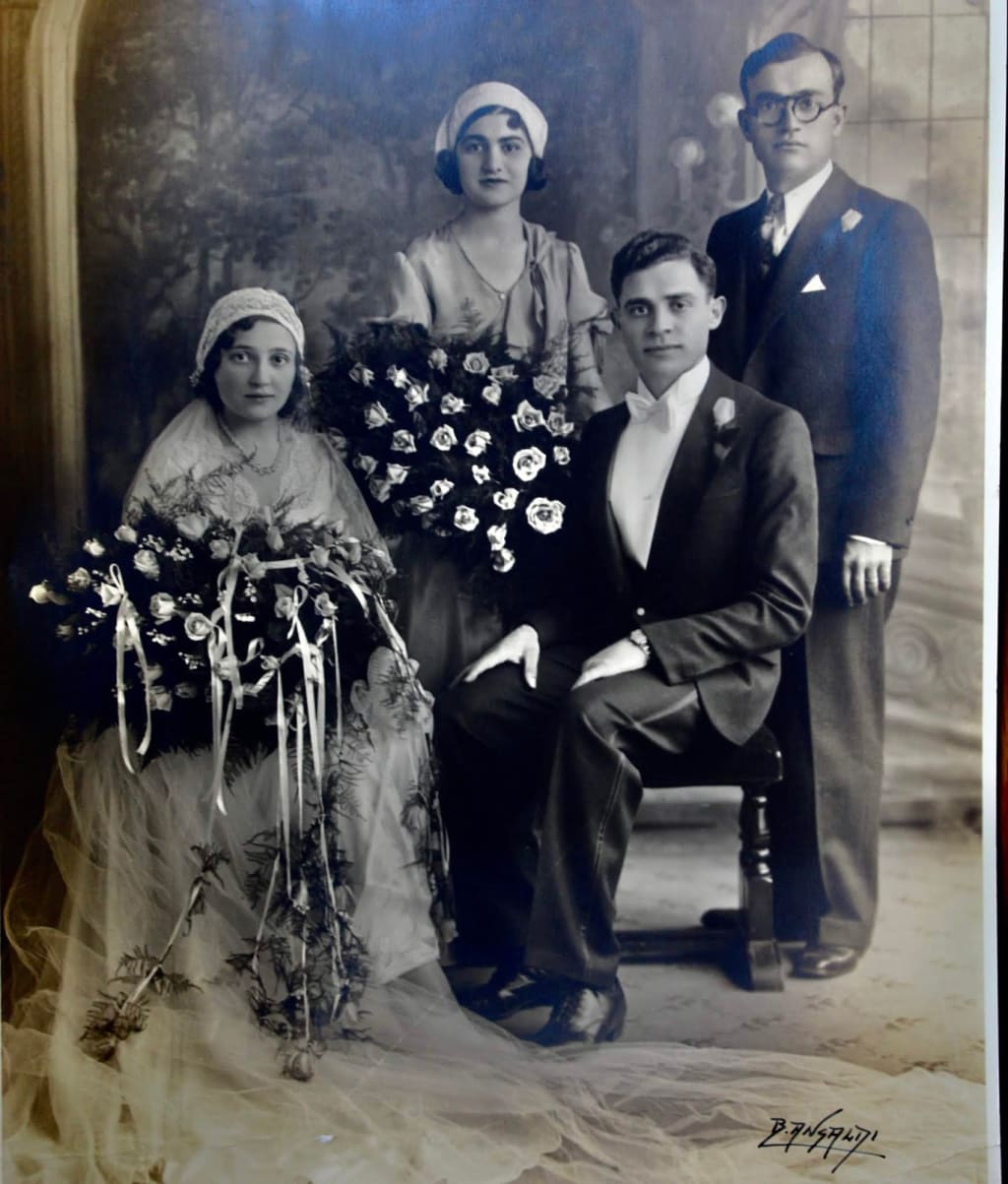 In the first 18 months of my life, My Nonno was a constant presence. However, he would leave for an extended return to Italy with my grandmother in 1966. The departure must have left a pretty big void. The year and a half absence had to have been long forgotten by the time he came back, though. The assumption - it turns out - is glaringly incorrect.
Once he came ashore to meet us in New York, I ran right to him like he had never left. I'm pretty sure that is remarkable.
His original trip to America began as fascism was on the rise in Italy, and his brother got caught up in the movement. As a result, Dominic found himself in lock up. But Nonno had connections from the time he served in King Victor Emmanuel's Royal Guard and was able to secure his brother's release.
The clouds obviously darkening over Italy's skies, my grandfather had enough of his homeland. So Nonno got a job a cargo vessel, and his plan was to jump ship once arriving in NYC. 
The journey lasted two and a half years, and a new life began with a complication. He had to leave the vast majority of his money behind. The captain knew you were emigrating if you asked for a lump sum before shore leave. The shipping company didn't want that.
Nonetheless, the account of the pivotal moment has stayed with me. "I got off the boat, turned around and waved goodbye to the captain," Nonno boasted.
He always made it sound easy, and the same goes for the seven years putting the dodge on immigration officials. The illegal alien had jobs but had to stay a step ahead. He gave up employment as he felt the heat was on and continually sought work elsewhere.
Nonno became legal when he married Nonni in 1932, and it was always a given that love trumped any notions of convenience. But I did finally ask him late in life why he married Nonni. "Because I loved her," Nonno revealed.
The words are in italics because the conversation had him in a playful mood, and the coy response implied that a degree of convenience influenced his decision. Of course, 65 years of marriage, two daughters, six grandchildren and a number of great grandchildren give the most weight to the life he chose.
As such, Nonno was always home on his one day off. He took his daughters to the movies and had Sunday dinner with the family and friends.
Nonno did make the most of any free time, though. He developed a strong understanding of business and the stock market. Aside from the the comfortable retirement the mastery provided, there were down payments for the homes we lived in, the college tuition help and stocks his grandchildren still hold.
However, Nonno's work as a waiter was far from dull. He always had tales of friendships with the likes of Gene Kelly, Lauren Bacall, Governor Thomas Dewey, Cardinal Spellman, etc, etc.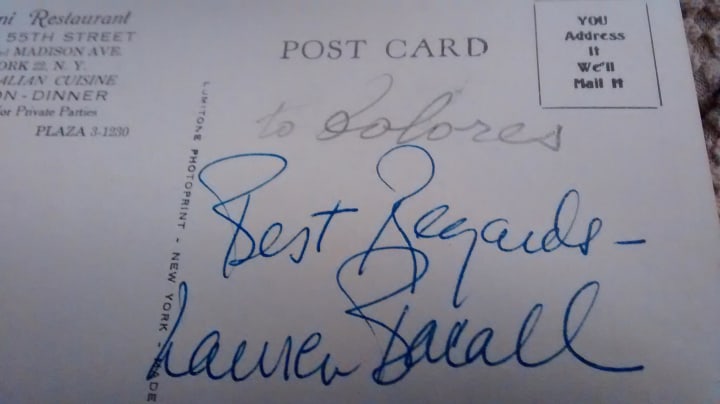 He was so beloved, for instance, that a member of the Rothschild family heard that my mother wanted a pony. No problem, the mogul was ready to buy one for Angelo's daughter. Unfortunately, Nonno had to explain that the family couldn't own a horse in the Bronx.
Closer to home, Ted Williams was a frequent patron, and Nonno was certainly there to give him the appropriate adulation. But he was well liked enough to speak the truth to Teddy Ball Game. "You're a great ballplayer, but you're not as good as Joe Dimaggio," Nonno gave proper perspective.
For me, Nonno was there unconditionally and like many Italians, we pretty touchy feely. But as I got older, I didn't like kissing him. "I don't want to kiss a boy," I would tell him.
At times, he would shake my hand as a compromise. But that never felt right either, and I continued to do what I later realized was a necessity. Even so, we did gladly share a love of baseball and was there at Yankee Stadium with me, my father and brother in 1973 when Bobby Murcer hit three home runs.
Nonno also used to make me salami and eggs, we played cards and kept the stories going back and forth. He never completely mastered the English language so when my humor went over his head as everyone laughed, he got the translation from Nonni.
On the other hand, Nonni could hold his own with a quip As I was approaching college graduation, my turn to go to Italy came up in discussion. But he was having a minor tiff with Nonni so he took the opportunity to jab back. "Next year when you graduate, we'll go to Italy, see Rome and the Coliseum," he beamed.
The beat perfectly set up, he finished. "And maybe we'll leave Nonni home."
But what is more telling about Nonno is how he fared when real disagreements occurred. There was always one definitive sign that meant the argument was over - or that the argument had to end. Nonno started crying.
So no matter all the places he went, the courage he had, the people he knew, it was this depth of feeling and caring that made him the man we loved.
Reader insights
Be the first to share your insights about this piece.
Add your insights