My First Four Christmases
Festivity Through the Eyes of a Baby and Toddler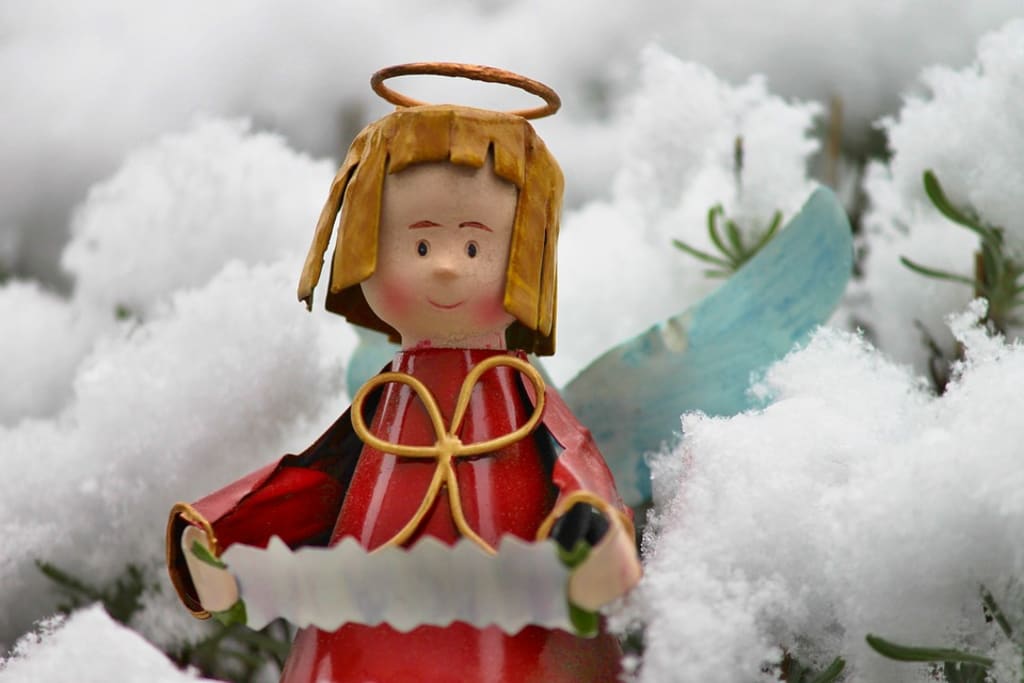 Throughout my childhood, my personal view of Christmas literally changed with every passing year. Yet I'll begin with my first four which occurred when I was 0-3 years old.
On my first Christmas, I was 14 days old, so I didn't see much more than a crib and a cotton blanket that day. Yet I remember lots of people coming into my bedroom and saying "Merry Christmas" to me, and (while giving me a soft toy) saying "Here's something from Santa."
Despite hanging on to those memories, it was a few years before I understood what they meant. Also, as I was still a new baby at that time, I was then used to being presented with new toys and accessories.
On my second Christmas, aged 1 year old, I heard those words again. But still didn't understand what those words meant, despite being very curious about them. At that age, I was curious about all words and phrases I heard and remembered. The word "Christmas" was way too difficult for the limited linguistic ability I had as a 12 month old.
However I was moving around a lot more compared to the previous year, and I noticed decorations, including a wreath, tinsel, and a tree in the house. I knew the decorations were different compared to the rest of the year. However, it was somewhat surprising that I did not feel curious or too interested in that all. I did, though, enjoy the giant teddy bear I was given, and I would cuddle and throw myself on top of it. But I didn't know it was from 'Santa,' nor about it being a Christmas gift. At that time, I didn't even feel thankful for whoever had given the toy to me. I rather just took being given the giant teddy bear for granted.
On my third Christmas, I was 2 years old and woke up thinking it was just another ordinary day. Yet mum woke me up (I didn't even take any notice at all that she was 8 and a half months pregnant) and she took me into the living room. I was then directed to my Santa sack and was told that I had new toys.
However, I thought they were only boxes as they were covered in wrapping paper. When I began to walk away a present was unwrapped by my parents to show me that there were toys inside them. That was when I began rummaging through the sack and ripping off the paper of each gift like crazy. Again I took the fact that I had been given gifts from someone completely for granted.
Finally, on my fourth Christmas, I was 3 years old. Mum had just separated from my biological father and I had quite recently celebrated my birthday on my grandparents' patio (we ended up living at my grandparents' house for a few months after the split). Me and my younger sister Jessica had woken up in our bedroom that morning and mum excitedly said, "Come on, get out of bed. Santa's been."
I had no idea who "Santa" was, and just thought he was any old house guest. So I put my head back down on the pillow to fall asleep again. But when mum said, "There are plenty of new toys in the living room," I managed to get out of bed with success.
Once I was in the living room, I saw plenty of wrapped up gifts. By then, I understood that there were toys beneath the wrapping paper. When I had unwrapped a BabyAlive doll, I turned to mum and said, "This isn't my toy." Mum then said, "It is yours now. Santa gave it to you." Immediately I understood that 'Santa' was a person who gave me plenty of toys. As a three year old, I admittedly didn't feel any gratitude towards being given those toys (regardless of whether they were bought or made magically). I merely enjoyed the pleasure and excitement they gave me.
After playing with the toys I had unwrapped from my Santa sack for a few hours, I had some waffles for breakfast. Then mum called both me and Jessica out onto the patio saying that Santa had given us an even bigger gift. When I stepped outside I saw a brand new swing set. We then spent the rest of the day out there pretending we were at a carnival.
Many Christmases have now happened since I was a three year old, of which I have learned many more things from. Though I have to start from the beginning, and for this blog I've talked about what I learned from my first four Christmases.