Mothers Day Special
what to do in mothers day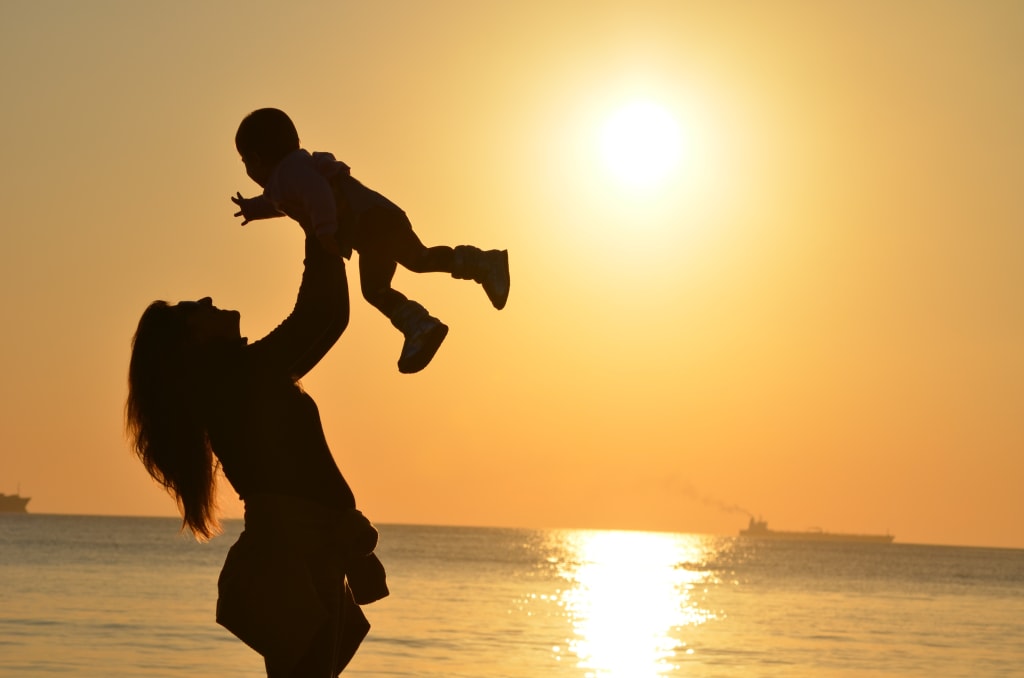 MOTHERS DAY SPECIAL
MOTHERS DAY SPECIAL
Mother's Day is a special occasion to celebrate and honor the incredible women in our lives who have nurtured, supported, and loved us unconditionally.
Here are some ideas for a Mother's Day special:
1. Write a heartfelt letter: Write a letter to your mother expressing your love and appreciation for all that she has done for you. Share your fondest memories and thank her for her unwavering support.
2. Make her breakfast in bed: Surprise your mother with her favorite breakfast served in bed. You can make pancakes, waffles, French toast, or any other dish she loves.
3. Plan a special outing: Plan a special outing with your mother, such as a visit to a museum, a picnic in the park, or a day trip to a nearby town. Spend quality time together and create lasting memories.
4. Give her a spa day: Treat your mother to a relaxing spa day, complete with a massage, facial, and other pampering treatments. She deserves to be pampered and feel special.
5. Give her a thoughtful gift: Give your mother a thoughtful gift that shows how much you care. It could be a piece of jewelry, a personalized photo album, or a book she has been wanting to read.
Remember, the most important thing is to show your mother how much you love and appreciate her. Make her feel special and cherished, not just on Mother's Day, but every day of the year.
BELOW TO SEE ALL GOOD CHILDRENS
Mother's Day is a holiday celebrated in various countries around the world to honor and appreciate mothers and motherhood. The day is usually observed on the second Sunday of May in most countries, although some countries have different dates for the celebration.
The origin of Mother's Day can be traced back to ancient Greece and Rome, where festivals were held in honor of the mother goddesses. However, the modern celebration of Mother's Day began in the early 20th century in the United States, when Anna Jarvis campaigned for a holiday to honor mothers.
Today, Mother's Day is celebrated with gifts, cards, flowers, and other special gestures to show appreciation for the hard work and sacrifices that mothers make for their families. It is a time to reflect on the love and support that mothers provide, and to show gratitude for all that they do.
Mother's Day is a time for people to show their love and gratitude to their mothers, grandmothers, and other maternal figures in their lives. This may involve giving gifts, sending cards, making special meals, or spending quality time together. It is also a time to reflect on the important role that mothers play in raising children and building strong families
Mother's Day is a celebration that honors mothers and motherhood, as well as the maternal bond that exists between a mother and her child. It is typically observed on the second Sunday in May in many countries around the world, including the United States, Canada, Australia, and many European countries.

The modern holiday of Mother's Day was first celebrated in the early 20th century in the United States, and it has since spread to many other countries. On this day, people typically give gifts, cards, or flowers to their mothers or other maternal figures in their lives, and many families also gather for special meals or activities to celebrate the occasion.

IMPORTANCE TO NOTICE
It's important to note that while Mother's Day can be a wonderful opportunity to honor and appreciate the important women in our lives, it can also be a difficult day for those who have lost their mothers or who have strained relationships with them. It's important to be sensitive to these feelings and to approach the day with empathy and compassion for all those who are impacted by it.

2. Overall, Mother's Day is an important occasion to show love, gratitude, and respect to all mothers and mother figures for their invaluable contributions to their families and communities.

WHO STARTED MOTHERS DAY:

Mother's Day was first celebrated in the United States in 1908, when Anna Jarvis organized a memorial for her mother, who had passed away. Since then, the holiday has become popular in many countries, and people typically show their appreciation for mothers and mother figures by giving them gifts, cards, or spending time with them.

Here are some of the reasons why mothers are important:

Mothers play a crucial role in the lives of their children and in society as a whole.

Nurturing and caregiving: Mothers are often the primary caregiver for their children, providing love, support, and guidance. They are responsible for nurturing their children from infancy to adulthood, ensuring they are healthy, happy, and thriving.

Emotional support: Mothers provide emotional support and comfort to their children during times of stress, anxiety, and sadness. They listen to their children's concerns and provide advice and guidance when needed.

Role model: Mothers serve as important role models for their children, teaching them values such as kindness, compassion, and hard work. They also serve as examples of strength and resilience, inspiring their children to persevere in the face of adversity.

Education and development: Mothers play a key role in their children's education and development, fostering a love of learning and helping them reach their full potential.

Contribution to society: Mothers play a critical role in the health and well-being of society, as they are often responsible for raising the next generation of leaders, innovators, and contributors to society.

Here are some things that you should not do to mothers:

1.Disrespect Them: It's essential to show respect to mothers, as they have worked hard to raise and care for their children. Do not belittle or disrespect them, as this can be hurtful and damaging to their relationship with you.

2.Take Them for Granted: Mothers often do a lot of work behind the scenes, and it's important to appreciate and acknowledge their efforts. Do not take them for granted or assume that they will always be there for you, as this can lead to a strained relationship.

3.Ignore Their Feelings: Mothers have feelings too, and it's important to listen and be empathetic to them. Do not ignore or dismiss their feelings, as this can make them feel unheard and undervalued.

4.Expect Perfection: As mentioned earlier, mothers are not perfect, and it's important to recognize that they will make mistakes. Do not expect them to be perfect or put unnecessary pressure on them to meet your expectations.
IF YOU LIKED THIS STORY

PUT LIKE FOR ME

FOR MORE MOTIVATON
Reader insights
Be the first to share your insights about this piece.
Add your insights