Morning Shave
Dads Are No Joke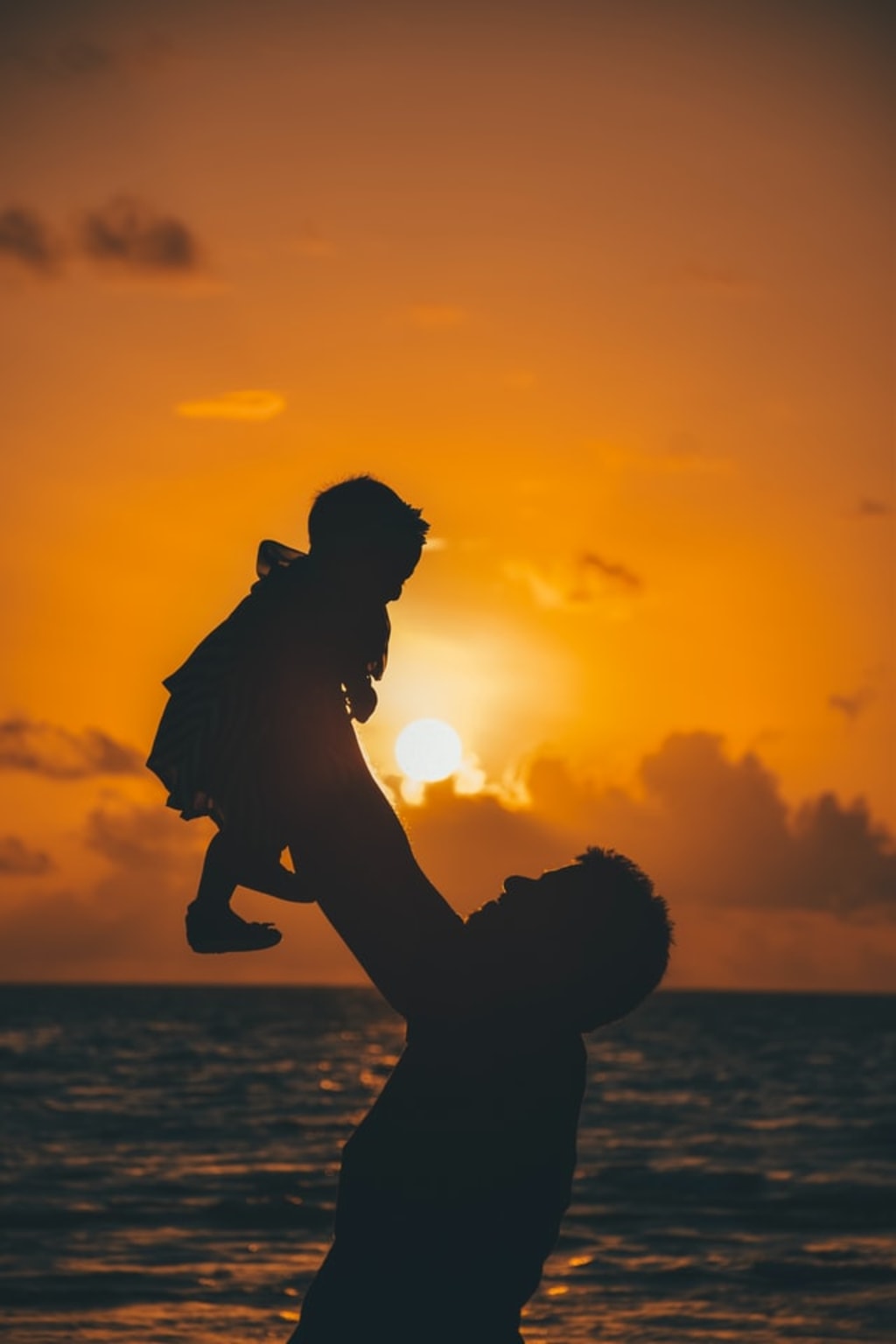 Photo by Mohamed Awwam on Upsplash
The soft click of someone turning on a light switch stirred me from my twilight slumber, and I stretched my hands over my head, arched my back into a perfect stretch, held it for a second, then relaxed and laid still. I gently rubbed my eyes; then, looking towards the window, I could faintly see the beginnings of the dawning sunlight peeping between the window blind slats giving all indications that morning was on its way. I sat up, rubbed my six-year-old eyes, pulled on my pink terry robe, slid my tiny feet into my bunny slippers, and carefully eased out of bed so as not to make a sound. I looked towards my bedroom door, and I could see that it wasn't fully closed but stood just about three inches ajar, and through that space, I could make out the bright light streaming from the bathroom into the narrow hallway. I quietly crept into the hall and headed towards the open door. You didn't say a word as I quietly took my usual seat on the hall floor, crossing my legs and placing my hands in my lap. The year was 1965.
You did not indicate that you saw me or acknowledged my presence but set about your work. Your hands drew my attention, and I became transfixed by their every move. To me, they were no ordinary hands, burnished brown by the sun, large, weathered, and scarred by hard work with a story to tell in every line. They were beautiful to me and seemed to move slowly and methodically; they had their own special beauty.
First, you retrieved the leather shaving kit from the top shelf of the space saver over the toilet, and with one swift motion, you unzipped the shaving kit, the sound slicing through the morning silence with that zip sound that zippers make. Your hand withdrew an ivory-colored brush topped with hair bristles, long made soft from repeated use, and now it immediately received a rinse under the warm tap water and then put down on the sink. Your right hand disappeared again into the kit, and when it reappeared, it was holding a mug with a blue ship painted on the side, your safety razor, and a small box of Gillette single-edge razors clasped in your palm. Retrieving the clean washcloth from the side of the sink, you wet it, slathered it with soap, and began washing your face with even measured strokes; then, taking handfuls of water, you rinsed the soap away from your face. Using the hand towel hanging next to the sink, you began to pat your face to remove some of the moisture.
Dampening the shaving brush bristles once again, you swirl it inside the mug of soap, again and again, until you have a nice bubbly lather on the brush. I was so fascinated by how easy you made it look as you unscrewed the handle of the safety razor from its head, replaced the razor with a new one, and recrewed the handle back into place.
Now, here comes the magic! I watched as you took the soapy brush and lathered your face on the right cheek, under and on the chin, on your left cheek and finally above your mustache. Then, holding the lower side of your right jawline with your left hand, you began to shave your cheek, avoiding the mustache slowly. You stopped to rinse the razor; then, while leaning your head back slightly and pulling in your lower lip, you began to shave under your chin, one stroke, then two strokes, rinse, rinse under the water. As you made your way to the left side under your chin, you turned your head ever so slightly towards me while watching your reflection in the mirror, stroke, stroke, then rinse, once again. Now, lowering your head back level with the mirror, you turned your head towards me again and began to shave the left side, careful once again to avoid the mustache, stroke, stroke, rinse, rinse, rinse. Looking at the mirror square on, you took your time and carefully trimmed around the mustache, then rinsed the razor again under the running water. After splashing water on your face to remove the remaining shaving soap, you pat it dry for the second time.
You reached up and took a bottle of Old Spice aftershave down from the shelf, took off its top, poured some in your left hand, rubbed your hands together, and began patting the liquid on your face. As methodically as you had shaved, you started putting everything away, first the aftershave, then thoroughly rinsed the brush and put it on the shelf to air dry. Next, you put the box of razors back in the kit, rinsed the razor, opened it, pat the razor dry, put it back together, put it in the shaving kit, and placed it back on the top shelf. Finally, taking the used washed cloth, you ran warm water on it, then wrung it out and used it to wipe down the sink making sure to throw the used blade into the trash can and leave the bathroom ready for the next person.
In one swift motion, you turned, smiled at me, turned off the light, picked me up in your arms, and asked, "How did I do?" I replied, "Smooth!!" and wrapped my small arm around your neck and kissed your cheek. This daily ritual between us evolved through the years into me talking with you about all manner of things while you shaved and would continue until I grew up and moved away from home at the "grown-up" age of nineteen. Down through the years, if I were lucky, I would stop by the house early enough in the morning to watch you shave and chew the fat with you for a few minutes; boy, what a special treat those mornings were for me. The funny thing is I believe those mornings were just as memorable for you as they were for me because the smiles you would give me would light up the room.
I still remember the smell of Old Spice and the starch in your shirts, and instinctively, when I smell these smells, those memories come flooding back, and my eyes mist over in happy remembrance. You were my first lovey, my hero, the gold standard by which I have measured every man I have met in my life, and I've been the richer for having had you as my father. A lot can been said about the importance of boys having their fathers in their lives, but fathers are also crucial to the lives of their daughters as well. Although you have been gone since 2020, my heart aches to pick up the phone, to hear your voice, to see you smile, but most of all to walk into your arms for one of your big bear hugs because although you were only five foot nine inches tall, you will always be a giant of a man to me.
About the Creator
Hello, my name is Sharon and I am a writer. I love to write short stories, poems, and I am working on my first novel and aiming for end of year deadline. Please subscribe to get notifications of new works as they become available. Thanks!
Reader insights
Nice work
Very well written. Keep up the good work!
Top insights
Heartfelt and relatable

The story invoked strong personal emotions

Compelling and original writing

Creative use of language & vocab

Excellent storytelling

Original narrative & well developed characters
Add your insights