Mom 2.0.1
What I've Learned Being Mom/Dad/Grandma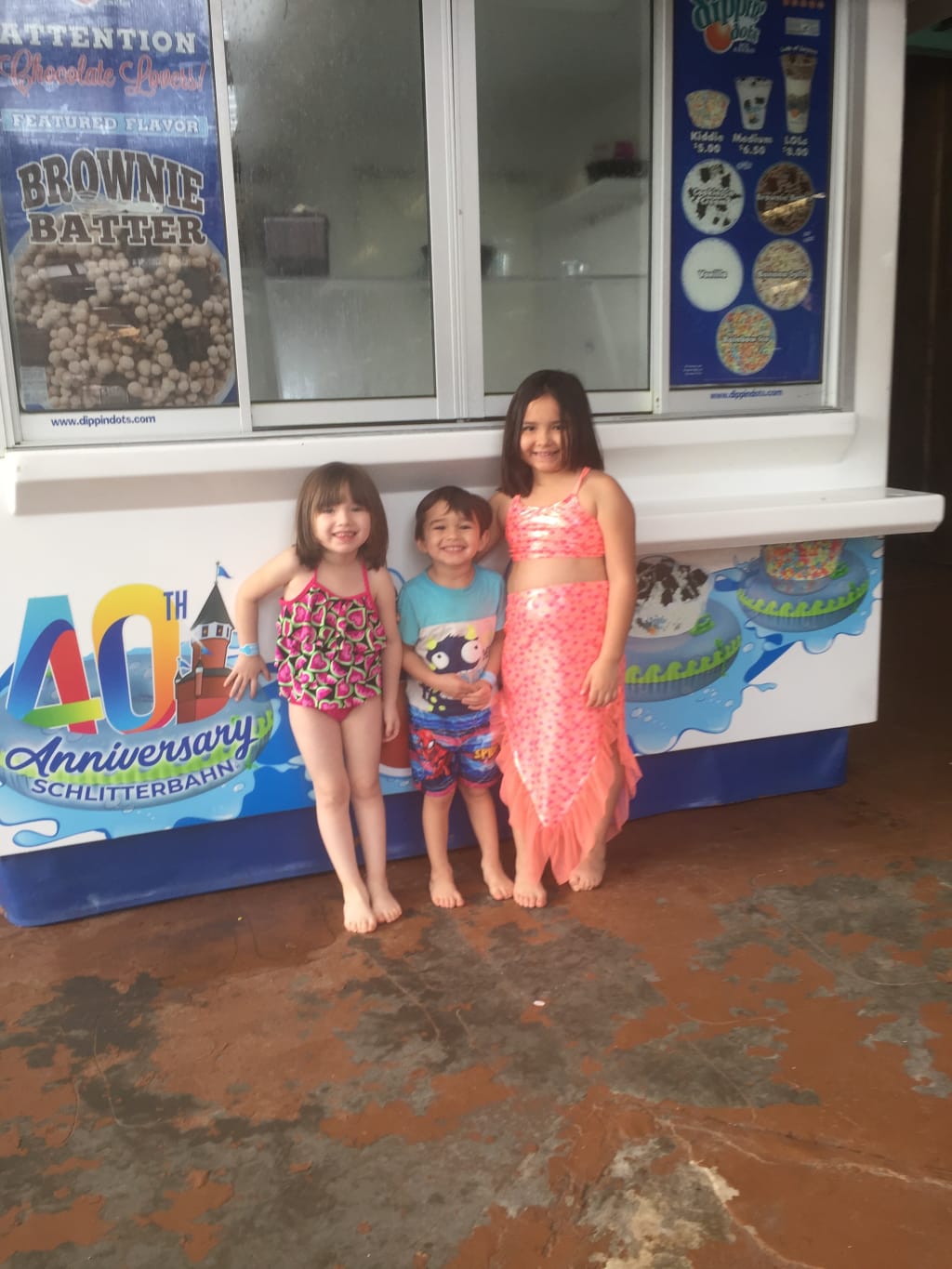 Well it's been over a year since my little family became official, and I am amazed at how much things have changed. I am still not sure I can do this on a few days, but there are a lot more days that have me stunned at how blessed I really am. Those blessing have come with lessons—some painful, some joyous.
I have learned that a hug can break your heart and make your day. It can also leave you breathless. My kids (grandchildren but mine now) hug me daily. On my worst days, it's those hugs that keep me going. My best days are filled with those hugs and laughter.
I have learned that sometimes people don't do the right thing and that isn't my fault. I still catch myself hoping that my daughter will see the pain and heartache her decisions have cost her children, and that she'll try to change. Before you say it, I know the likelihood of that is slim to none, but for those three kids, I am trying to be hopeful.
I have also learned that the people you would never think of as angels are, in fact, angels. I have been blessed by total strangers and doubly blessed by people I used to work with. There are no words to ever thank these everyday angels for their blessing and help.
I would also like to say that my faith has never been stronger. God has truly led me to where I need to be and for that I am grateful. I am even able to pay those blessings forward and I am teaching my kids to do the same.
I have come to realize that I really don't know how I could ever live without these three little people in my life. We say "I love you" to each other all the time and mean it. It's not something we say out of obligation but we truly want to say it to each other. That may not sound like much but I've heard the kids say it when the felt they were obligated to say it. The difference is palpable.
I was finally able to take the kids on their first real vacation, and they fell in love with the hotel. It's funny how something I used to take for granted suddenly took on a new life. Seeing that room through their eyes is something I will treasure forever. Even the ride in the elevator was an adventure, and a bit scary for my little one.
We also made it through the addition of a baby sister into the kids' lives. They do love their new sister and are even saving some of their old clothes for her. I am amazed at how much they are willing to accept her and love her, despite not being able to live with her.
My oldest has been deeply hurt by this and does her best not to let anyone see it. She is the only one old enough to have a really good memory of her mom and dad. I am trying to tell her how much they love her and how much I love her, but I can see how sad it sometimes makes her.
I tell her that her mommy and daddy made some bad decisions and now they are paying for them. That her mommy and daddy are trying to get well so that someday they can live with Mommy again. I also tell her that she did nothing wrong and that it's ok 'cause she has me 'til then and I would be so very sad if she wasn't with me.
I pray that's the right thing to do. I want her and her siblings to make their own decisions about their parents. I still cry at night sometimes when I know she's been hurt or disappointed again, and on those days, I hug her longer, hoping that my hug will make her day better the way hers does mine.
I know we are just getting into the next phase of this journey and I am looking forward to the four of us facing it together. We are building our family and building our lives into something new. We have almost covered all of the firsts that come with the preschool years. I have laughed and cried through many of them.
Thank you for taking time to check back in with us. I will try to keep updating this as we go. Please let me know if you have any questions or advice for us. God bless you.
grandparents