May The Fourth Be With You
I gave her life but it was her that taught me how to start living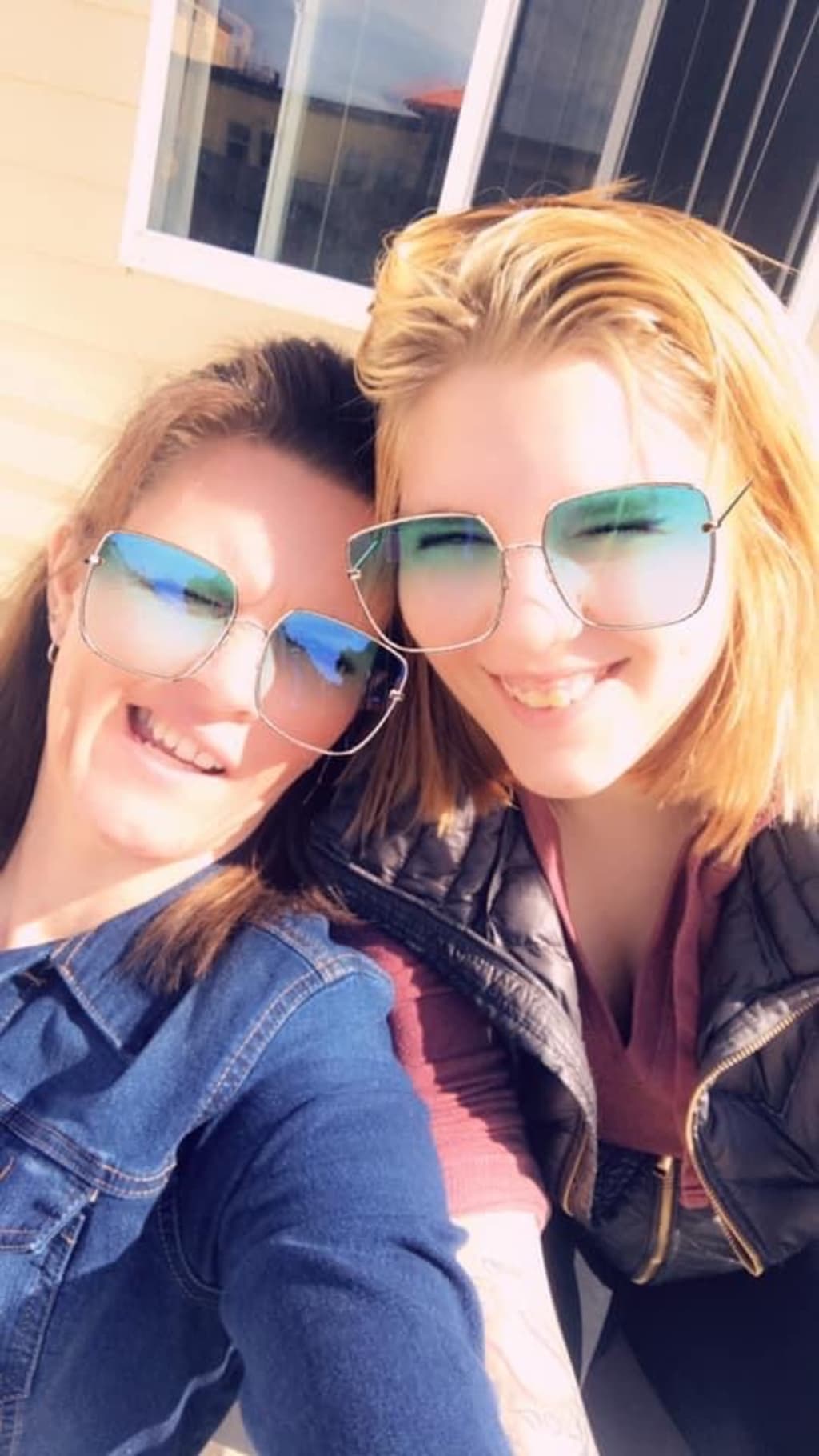 Silly Selfie
From the moment I became a mom to my second-born child, my life got much harder! She would be the one my mother had wished upon me many years prior with the dreaded curse "I hope you have a child just like you one day"! Many thanks to my mother for that... because I did in every single way! From her looks to her attitude, she was truly my mini-me! The one to push me to the brink of madness and keep me awake at night with worry. I was certain one of us wouldn't make it alive to see eighteen birthday. Most days with that stubborn, know it all mini version of myself, was a challenge. Other days, it was her belly giggles that kept my soul charged and a smile on my face.
The child could talk and by that I mean... it was non-stop! To this day she brags how she won twenty dollars from me. I told her I would give her twenty dollars if she could go one hour without saying anything. I always smirk when she tells the story! I think that one was actually a win for me!
She typically could be found attached to my side, telling me all about her day, or wanting me to dance with her on the Wii. Being a full-time working mom of three children there were often times I would get easily irritated at her constant need for attention. Now, it's pretty even as to which one of us is bugging the other for their time and presence. "Pay attention to me"!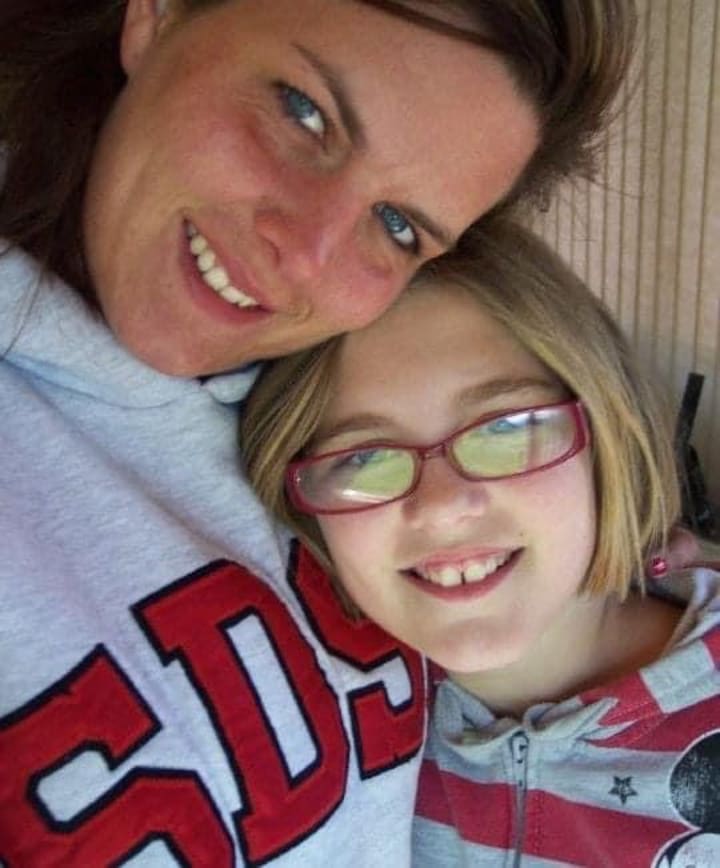 As a teenager, she began making choices that made me fearful for her safety and well-being. I couldn't imagine a life without her if anything would have happened to her. So I took on the fight of my life as her mom, to find someone to relate to her, to us, and save us both. She went quickly from being my shadow to not being able to stand me. The way she spoke about me made me feel horrible as a mom and a person.
It's like she forgot how much she used to love spending time with me.
There was rarely a moment that we weren't seen together. My phone was always filled with selfies to remind me of each of our outings. Looking back now over these, it's crazy to see how quickly we were growing. She into a young, beautiful, brilliant woman and me into someone who was learning to believe in the stars, trusting in something other than myself and the value of being real. It was her self-esteem and self-worth I was focused on saving and rebuilding. I needed her to see how amazing she truly was. She wanted the same for me. It was in our struggles that we began to see how truly alike and yet how opposite we were. When she was down I would support her path to find her way back and her the same for me.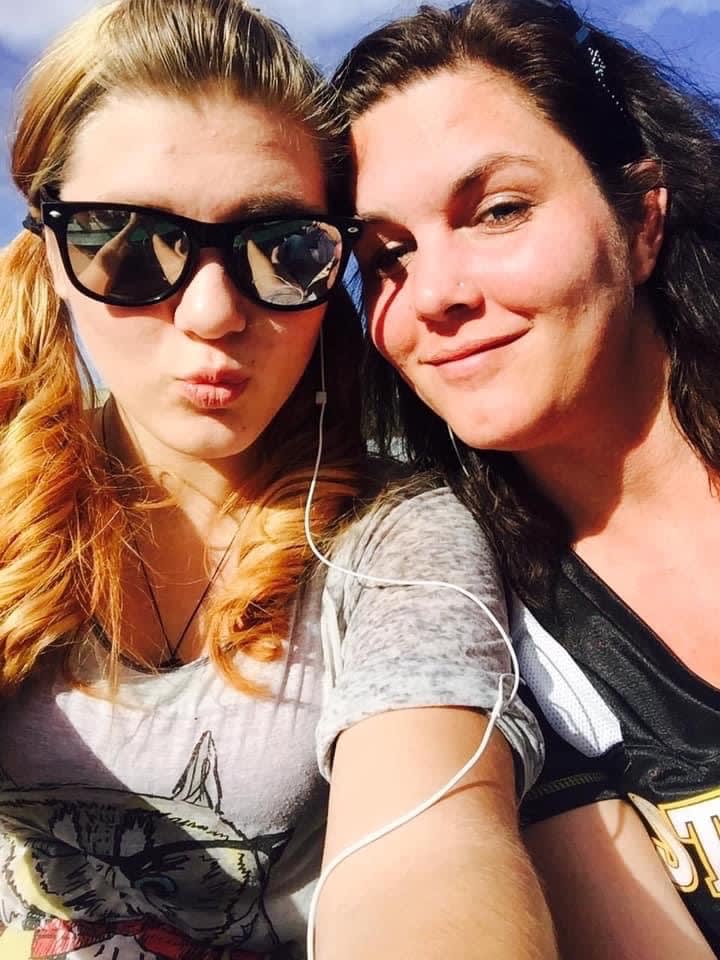 As years have gone by... lessons have been learned. Some the easy way and others the hardest way possible. The one constant that remained through each of these lessons and heartbreaking moments, was us standing side by side. Ready and willing to go to battle against anyone who threatened our peace of mind and generous hearts.
Being of competitive nature and both smack talkers... NFL football season was always full of off -the-wall bets and live Facebook feed of one or the other having to say their beloved team sucked while wearing the enemies team jersey. Today this day, I am certain she became a Patriots fan because she knew I had a strong dislike for (alleged cheater) Tom Brady. Being a hardcore Steelers fan... she typically had stats to brag about over my teams. I am not one to enjoy a loss or have to keep my word and go through with the consequences of such. So I was always looking for an angle or loop-hole to not quite fully comply.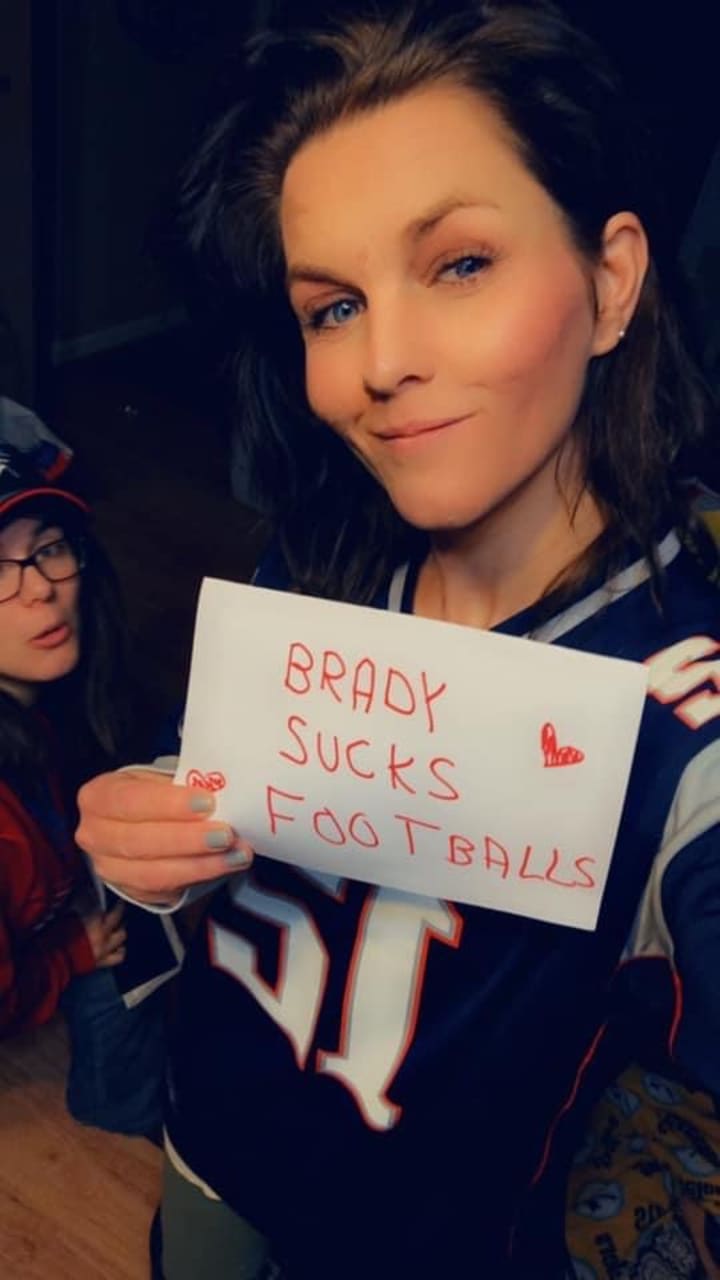 There is something incredible about having "your person" also be "a person you created". The great part about her being my mini-me... I get to share my thoughts and experiences knowing she is listening. I also get to watch her in action when it's me that has fallen reaching for her hand to pull me up. Her brilliance, wit, compassion, and sense of humor are larger than mine! She also is the only one who truly knows when to "Simba" and let me vent or give me a hard dose of a reality check. Always reminding me about all the times she has been right about things in the past. Sending each other songs to listen to that we know fit the moment and quotes that help lift our spirits! Sharing honest conversations about anything and everything that most people would never trust anyone to share.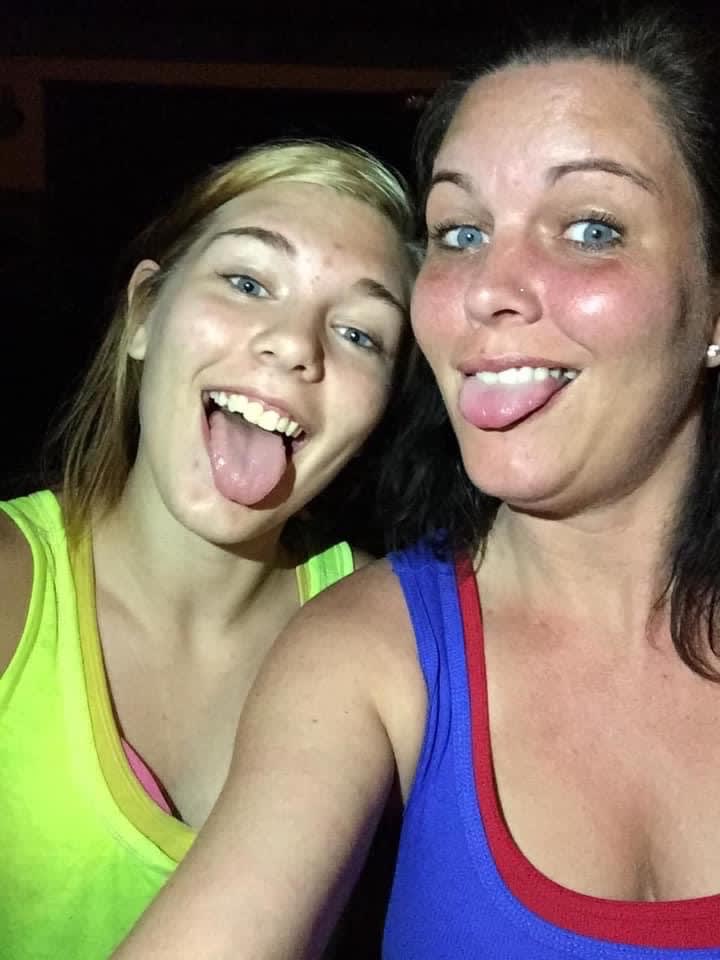 A situation in life presented an opportunity for me to stay at her house for a few weeks. It was in this timeframe that I learned more about who she was more than ever before. I had no clue she was a nerd! Like total, total... nerd! Being born on May fourth from a nerd's perspective is a really cool thing. I had no idea May the fourth be with you was anything real, or something. Well, I do now! She educated me on every angle and aspect of the nerd world. I will admit, it is pretty exciting! Maybe nerds are cooler than I thought! It was in these few weeks I was humbled by watching her raise her own family. The pride in cooking the dishes I made as favorites, with new twists in an attempt to rein ruler of the recipe over mine. Can't help but smile watching her take over a tradition that one day she will watch her children doing the same. The real deal, happy heart stuff!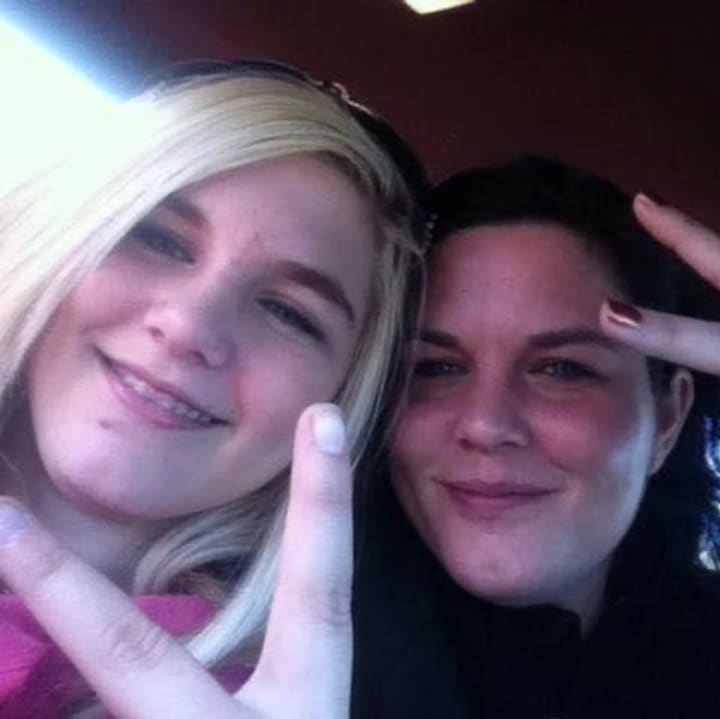 One thing I do know, is I have laughed harder with this human than any other. Her attitude, humor, sugar, spice, and all other things that she is made of bring much joy to my life. She is also responsible for my own self worth and self-esteem much higher than it has. Helping me to focus on what matters and nothing more or less than that! She is wise beyond her years with a heart of gold. As her parent, I know I have added to the amazing person she is with flecks of gold from inside me. However, I don't know if she knows... my soul wouldn't be golden if it wasn't for her confidence in me. A bond like hers and mine is unique and not something you see every day!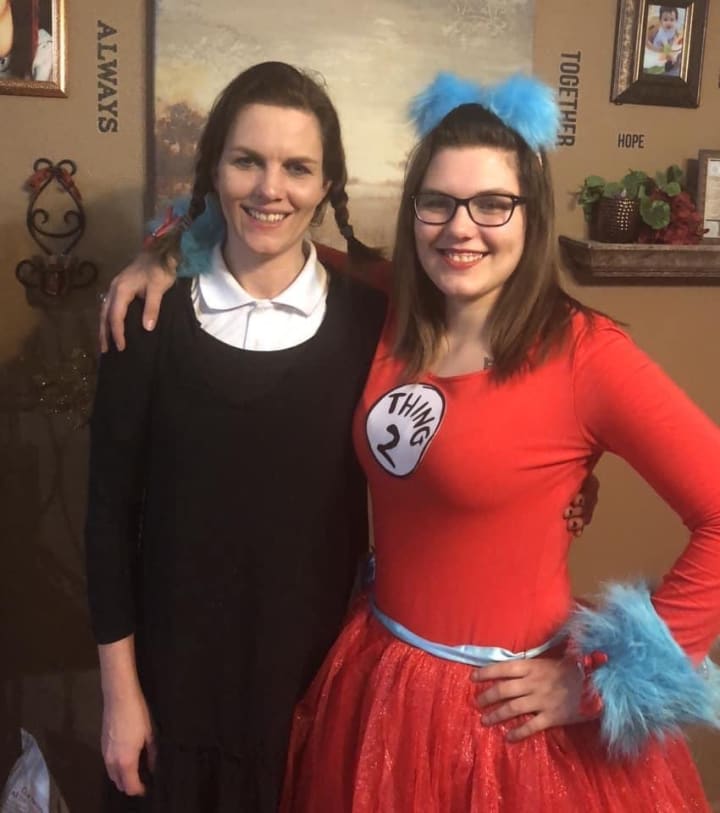 Of course, it's not every day you meet two women as darn amazing as we are! Head to toe, inside and out!
"I got chu"
parents
My mission is to write words that formulate into sentences that are able to capture your attention and excite the gray matter between your ears.
Creative writing is my passion.
To be a best selling author is my dream.