Learning about the Country Life of Relatives Taught Me How Rich and Blessed They Are
They Were Not Poor at All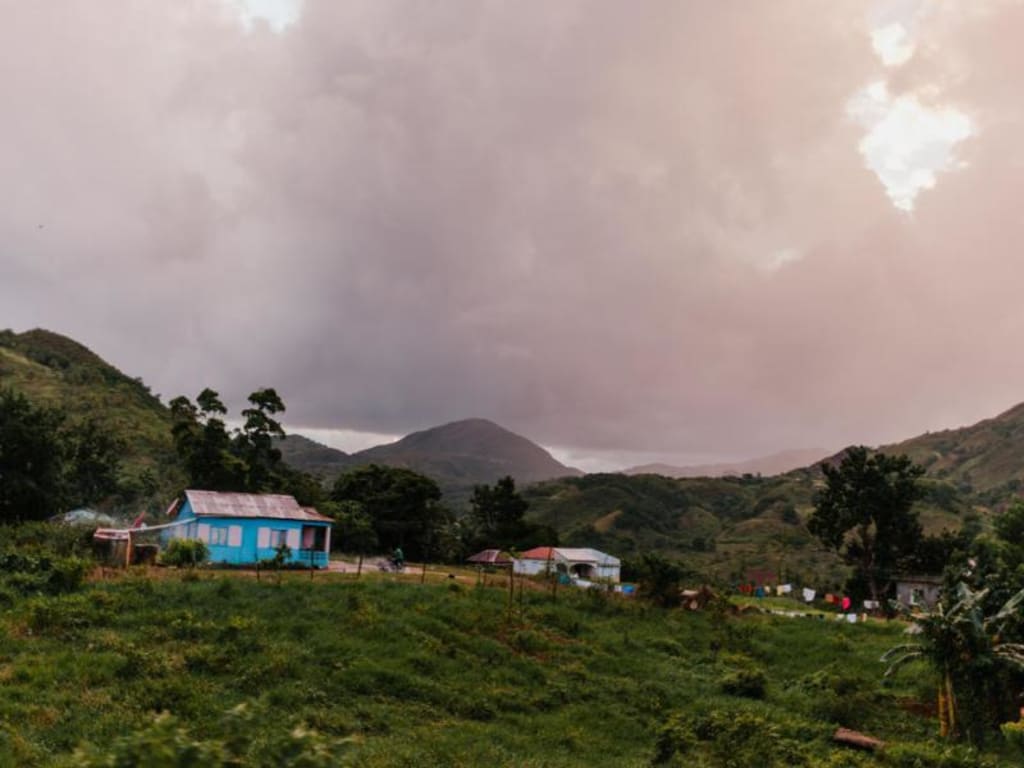 Photo by Julia Volk from Pexels
Visiting Our "Poor" Relatives
I remember as a child when we used to go with our parents to visit our relatives way up in the mountains. We lived in Puerto Rico and our relatives lived in Las Piedras about 2000 feet above sea level. They were a family of seven children and the parents-nine all living under the same roof. Their living quarters comprised three open-plan shacks. The first one was the living room. It had a 13" black-and-white TV on a small side table and a ripped-up couch. They divided the second one into two bedrooms. One with four full-size beds and the other with one queen-size bed. The third shack was the dining room and kitchen. Then there was an outhouse. Also, they bathed in the river or gathered water in buckets and brought it to the house to bathe in an outdoor area enclosed with zinc panels.
I do not recall seeing many toys, maybe a doll or two, a toy truck here and there, a couple of jump ropes, and marbles. They did not need them. The children had all the wonderful outdoor space available to jump, run, and play. From what I remember, they went to school barefoot too. But heck, could they get around those cliffs, rocks, and mud barefoot and running. I loved how they ran up and downhill barefoot with little to no effort, while we were almost crawling to get to some spots.
We lived in the city and I recall my parents telling us we were going to visit our impoverished relatives in the country. Mom and Dad would gather some basic items, such as toilet paper, soap, detergent, and bug spray, to take to our relatives. Curious as I was, I asked why are you taking these items to them? Can they not afford it? Mom always responded, "because they are poor." I guess Mom's response satisfied my curiosity because I asked no further questions.
It Was a Beautiful Sight
Once we arrived at Las Piedras, we parked the car on the side of the road and walked the rest of the way uphill. It was about a 10-minute walk but at our pace, I bet it was more like 30 minutes. It was an enormous plot of farmland. The farmland was a beautiful sight of many trees, flowers, and a fresh countryside aroma and you could see the ocean from there. They had chickens, hens, cows, bulls, horses, goats, and pigs. There were fruit trees, vegetables, beans, and herbs. Many times, did I see them grabbing a few chickens, pulling out sweet potatoes, yucca roots, potatoes, and grabbing corn to cook a meal. We never saw them kill the animals and am glad we did not experience that part of the meal prep. I remember seeing Mom help our aunt peel open the pigeon peas pod for cooking that day. They even had a shallow river nearby where they caught shrimp.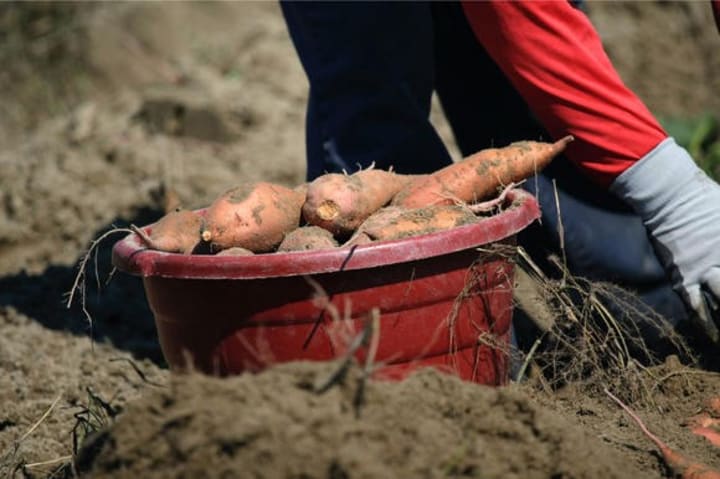 So Much to Do
I loved going to Las Piedras. The family is exceptional people. My siblings and I always headed out to explore the countryside with the children. The older boys climbed up the trees to pick "mamey sapote (a delicious tropical fruit)," coconuts, and/or mangos. We sat on a humongous flat boulder which they called "Piedra Azul" and overlooked a cliff and where we could see the ocean while we waited for the older boys to carve into the sweet fruits to share with us. Sometimes they took us horseback or cart riding, and other times we went shrimp fishing (or is it shrimping?) in the river. Except for having to use the outhouse, we always had a wonderful time.
Life Goes On
Of course, we all grew up and went our separate ways. But recently, my siblings and I were reminiscing about those times and we realized those relatives were not poor at all. Though we lived in a cement house in the city and each one of us had our own bedroom, a huge color TV in the living room, (back then a 27" TV was huge); they had more than us. Our house did not have the acreage they had, nor the number of foods to harvest as they did. We had a few fruit trees here and there, but not like the country relatives. We had a chicken who laid eggs but no horses, pigs, cows, or any of the other animals they had.
They Were Not Poor, We Were
How fortunate were they to have the abundance of food right at their fingertips! And, with what little they had, were humble, happy, and appreciative people. Hence, I realized how spoiled and entitled our society has become. I bet there are few people who could live such a lifestyle as my relatives. I heard that following a devastating hurricane, they upgraded their homes to cement buildings and an indoor bathroom, but still, live the simple life they enjoyed for years. In my eyes, they were never poor. They were better off than my family. We just did not know it.
Originally published at https://original.newsbreak.com.
humanity
About the author
Debbie is an active spiritualist and medium. Yoga and meditation are part of her daily routines. She loves to travel and enjoys writing. Her blogs are Debbie's Reflection (www.debbiesreflection.com) and Traveler Wows (www.travelerwows.com).
Reader insights
Be the first to share your insights about this piece.
Add your insights