Kids Beautiful Gifts to be Loved.
Children are blessings from God.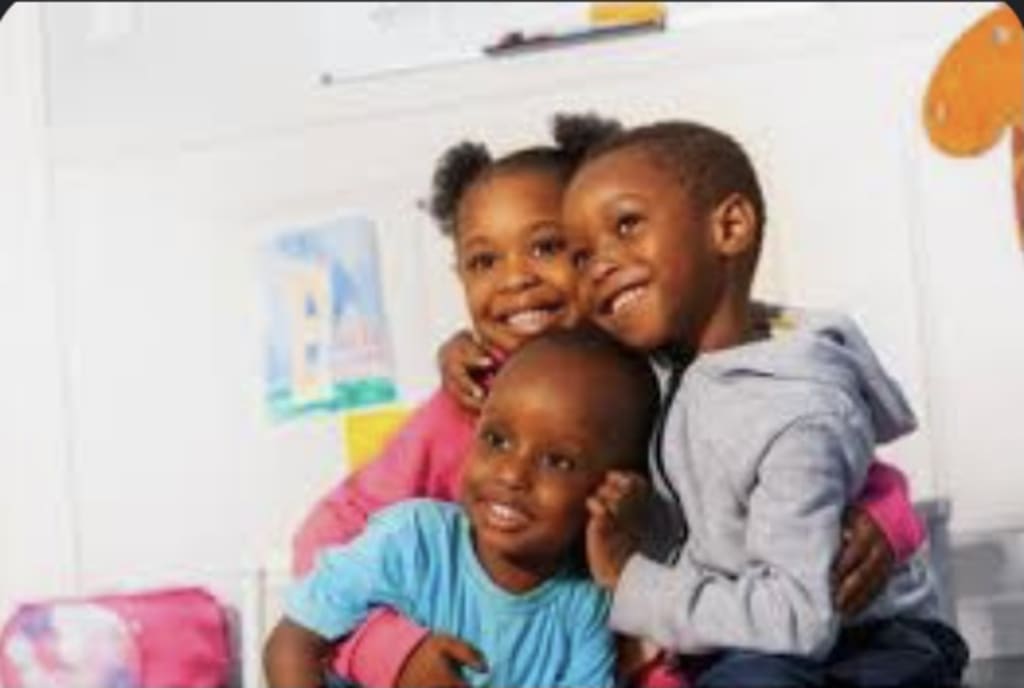 Most times kids are being neglected by their Dysfunctional Parents and people who claim to be their Friends. Most Parents tend to forget that there are more to Parenthood than just bearing the title "Parents". Fatherhood and Motherhood is a great responsibility to be ready and prepared for. It shouldn't be something to rush into. There's a saying that says "If you want something to last forever, do not rush it rather take your time". Even in the journey of Parenthood, lessons are learnt everyday i.e. it is an everyday learning or process. Most parents neglect the fact that kids deserve utmost attention from them. When kids aren't given maximum attention they require from their parents, they deviate from being that good, obedient and loving child. There's a saying that says "Children are not only trained by their parents but the society at large ". This is so true but at the same time children are meant to get utmost foundational home training, love, care and attention from their parents. What I mean by "Foundational home training" is that children are meant to receive the root of home/life training from their parents because it really goes a long way in their life endeavours.
Parents should know the responsibilities of Parenthood and endeavour to implement those responsibilities in the lives of their children.
Responsibilities of Parenthood
Parents ought to make sure that they are Functional Parents and not Dysfunctional Parents to their children.
* As parents, avoid preference when it comes to your children i.e. Exhibition of Favouritism. Love and treat your children equally.
* As parents, always give listening ears to your children whether it is academically, socially and otherwise. Make sure you guide them, best that you can to deal with whatever the life throws in.
* As parents, always pay attention to your children's health and feeding. Make sure your kids take proper balanced diets, vitamins and other supplements because it helps in enhancing their growth and mind.
* As parents, learn to be friends with your children. Being friends with them enables you to get very close to them. In doing this, your children tend to trust you by telling you things that threaten their peace of mind, things they feel shy to tell and their challenges.
* As parents, learn to speak positive things in the lives of your children. This tends to build their self-esteem and curb out the tendencies of your children having low self-esteem.
* As parents, learn to be a source of motivation and encouragement to your children both academically, spiritually, socially and otherwise.
* As parents, make out time to teach your kids different etiquettes.
* As parents, observe your children as to know their talents, what they are passionate about and the skills they love doings. Do well to engage them in their area of perception and make sure they learn one or two skills.
* As parents, always be proud of your children and make them happy. Do not make them to be afraid of you and afraid of coming close to you i.e. having fear at the sight of your presence.
* As parents, learn to discipline your children when they go wrong and make them understand the reason you reprimanded them.
* As parents, trust your kids to make right decisions.
* As parents, raise your kids to use their initiatives based on family values.
When parents get to exhibit these responsibilities in the lives of their children, they don't only make responsible and good children but Great Leaders of the Future Generation.
Consequences of Parents Neglecting their Children
* The children tend to feel abandoned by their parents
* They tend to feel uncared for and unsafe with their parents
* They tend to live a wayward life
* They tend to allow peer groups influence them negatively because they feel they are the only people to turn to and trust.
* They tend to have hatred and a hardened heart towards their parents
* They tend to forget they have parents.
In as much as there's no perfection in parenthood, parents should endeavour to be there for their children and always help them with their life challenges. Parents should always remember that children are beautiful gifts from God and are the Great Leaders of the Future Generation.
Reader insights
Be the first to share your insights about this piece.
Add your insights