I Wish I Spend More Time With You
Often, we are so busy with our lives that we often forget that our parents are growing old too...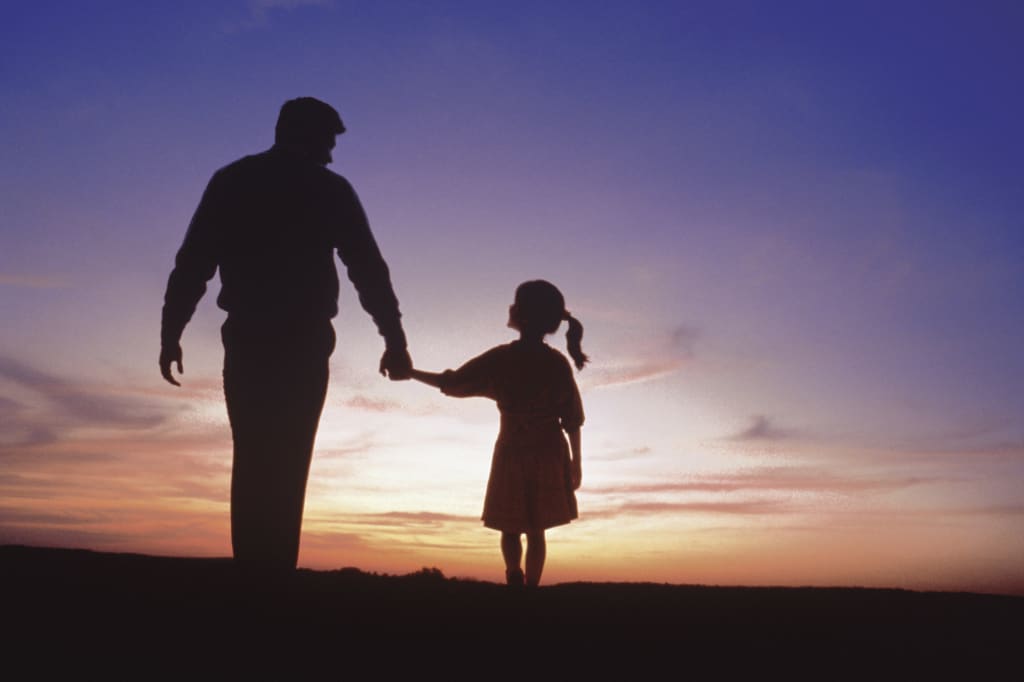 I come from a small but very united family. Growing up, we always did things together, like eating out, celebrate birthdays and more. My dad was mainly behind these activities, so we were slightly more fond of him.
Having two older sisters and me being the youngest, made me daddy's little girl. My dad used to have a unique nickname for me "PauPau". Regardless of that he was very protective of his daughters. I always wondered how someone could be so brave like him. He seemed so fearless and would go above and beyond to stand up for us. At the same time, he was very sweet on the inside. A side that only close people to him would know. With every goal that we achieved he would hug us and show us how happy he was. He was so proud of us, because he believed in us, he believed that we could do anything. I'm truly happy for this, because being a teenager with many insecurities in a world where you are easily judged, it gave me hope and motivated me to work harder at school just to prove that I indeed can.
We all made him proud, my eldest sister finished her house, my older sister brought a baby boy into the world, and I was almost finishing high school. Although, what made my dad the happiest was seeing after more than a decade, a baby in the house, his grandson. A healthy baby born the 7th of March, 2010 weighing only 3,500 grams.
With the happiness of having a new family member, we did even more family gatherings inside and outside our home, bringing us closer together as a family. At that time, having great friends and an amazing family, honestly made me feel like my life has never been better.
There were different times when my dad asked me to go somewhere to spend more time with him and the family. But as a teenager, I was spending more time with my friends and focusing on getting good grades at school just so he can be proud of me.
On the 2nd of June, 2010, I was practising aquathlon with my high school friends for an upcoming test when we suddenly received a call from someone saying that my dad was not feeling well. While he was being transported in the ambulance to the hospital, he stopped breathing. When we arrived at the hospital, we saw him lying motionless on the bed and his body slowly getting cold. I suddenly felt so confused, cold and numb. I felt like a part of me was slowly dying with him too. A part that I will never get back because it was at that moment that I realized that I won't see him ever again, be able to hug him or even say "I love you" without hearing it back. That this is the end of his life in this world, and there is nothing I can do about it.
Many times, we are so busy with our lives that we often forget that our parents are growing old too. If you are close to your parents whether it is biological or chosen, always cherish the moments you get to spent with them because you never know when they will not be around anymore..
Since my father's passing, as my mom is the only parent we have left, I spent more time with her and kept in touch with my sisters. We go out to eat, watch movies, and have game nights more often with the family and talk on the phone, even if it is a few minutes.
I miss you, dad. I wish we could have spent more time together.
Mi Stimabo Papi
grief
A Caribbean girl living abroad sharing her insights and experiences with the world ✨
Receive stories by Diane Zievinger in

your feed