I Mean The Universe To Someone
A thought bubble of mine while taking care of my children
May 4th, 2023
I mean the universe to someone. And they mean the universe to me. I feel like my children are my lifeline at times- they keep me young at heart. My children are my lifeline and without them I would crumble to little pieces. My entire universe is my son and daughter.
My babies are both young yet. I still feel like I have all the time in the world with them but I really don't. I have loved them with every fiber of my being from the time they were born to the day that I'm writing this.
I still have so much time to keep molding them into the amazing human beings that they already are. I get to keep loving them endlessly, every day, for the rest of my life. I love watching them grow up even if it does make me sad at times. They change so much and so fast. I miss my tiny little babies but I now have two amazing grown children that inspire me daily. It amazes me how incredibly intelligent they both are.
I'm going miss the pitter patter of their little feet on the floor. I'm going miss the late nights and the cuddles. I'm going to miss the crayon all over my walls-even if it does annoy me right now. I'm going to miss every version of us. I love my children endlessly and will for the rest of my life.
I read a quote on Facebook that said "Parenting doesn't stop when the child is 18 years old" and I find that to ring true. I see so many adult children lost because their parents aren't guiding them through life in a proper way- what better way to teach them then to show them your mistakes and wrong doings when they are old enough.
I get to be a mom. That's something I always wanted to be while growing up. Sure I went through other career choices. Like paleontologist, marine biologist, forensic anthropologist, social worker, the list goes on.
But the truth is, I always wanted to be a mom- and I got my wish. I get to raise two tiny little humans for the rest of my life. I get to shape them into the wonderful people I know they are becoming. I get to hope and dream that I'll become a grandma one day when they are ready- if that's in the cards for them that is.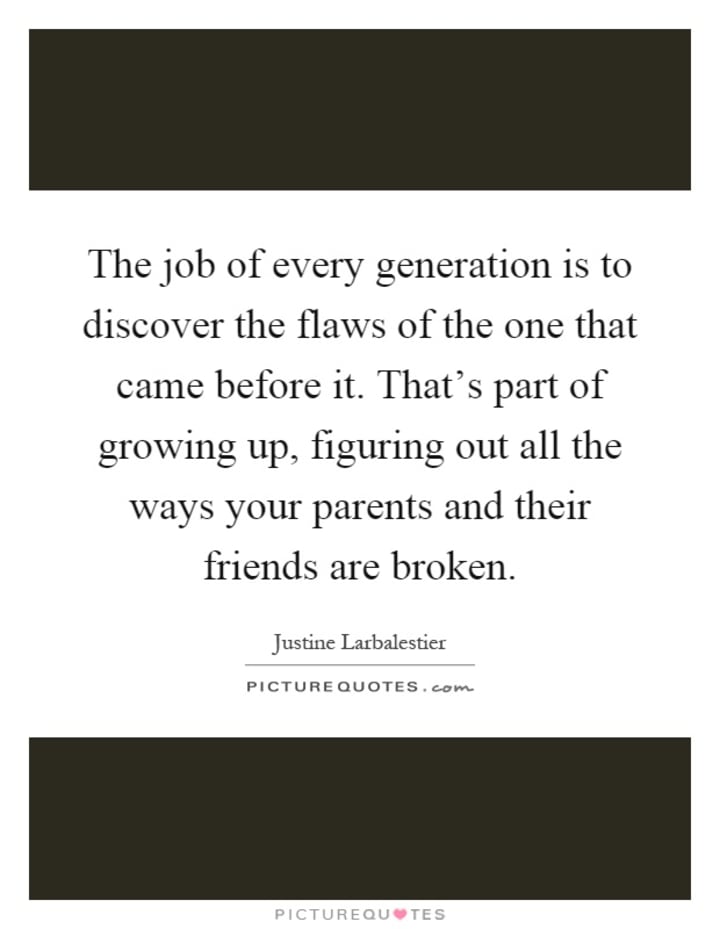 I think of the book, "Love You Forever" by Robert Munsch quite often. It's a children's story about a mother watching her son grow up. There is a song the mother sings to her son that goes, "I'll love you forever, I'll like you for always, as long as I'm living, my baby you'll be."
No matter what, my son and daughter will forever remain those two tiny little babies that I held in my arms all those years ago. No matter what, I'll love them through their problems and their fears. I get to love them for everything they are and everything I am not. I get to be their mom and that's the best damn gift this life could have ever presented me with.
I love my two kids with all of my heart. I'm working on breaking generational curses and I love that for me and my little family. I'm thankful for this life that I have and for the universe for bringing me what I needed. I mean the universe to someone and they mean the universe to me.
Thanks for reading my late night ramblings.
Chloe Rose Violet
Check out my latest work here!
About the Creator
Writing from the heart about love, life, music, mental health, and everything else in between. 💀🥰
•Follow me on Threads @rosefearless
•Like my new Facebook page ROSEFEARLESS
Purchase my affirmation cards here!
Reader insights
Be the first to share your insights about this piece.
Add your insights