I'm Over Christmas.
I might be back next year.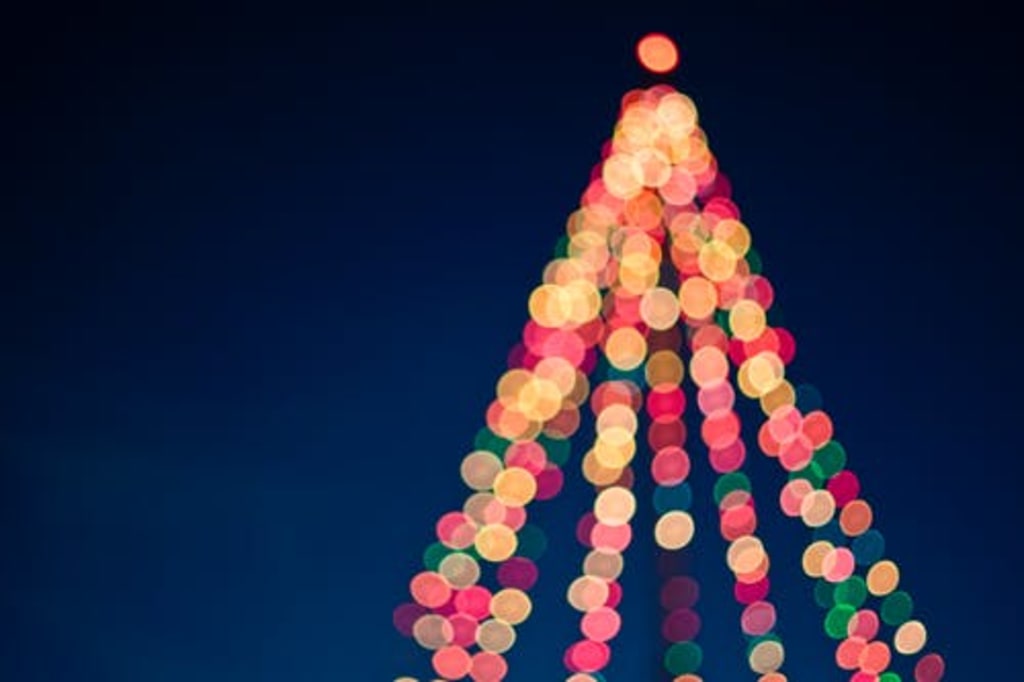 Yesterday, for the first time ever, I did not post any 'Merry Christmas' message on my social media and it was deliberate. I did reply to messages and called loved ones on this day.
I think I'm just tired.
Tired of cycles. Tired of repetition. Tired of the same recycled Christmas songs. Tired of spending time in the kitchen trying to whip up a good meal.
I understand the reason for the season (I did not just say that), trust me I do, but I don't know if spending Christmas alone this year was responsible for my new found feelings.
On Christmas Eve, I went to the grocery store and I bought so much stuff to eat because I was trying to have a not-so-lonely Christmas and I had invited friends over for food but only one agreed to come. So, on Christmas Day, after cooking, I sent the person who had agreed to come a message and this person just didn't seem interested any more. Wth? I'm like it's fine if you don't want to come, but in my heart, I was sad. (This whole paragraph paints me as sad. Lol.)
So, I went back to the place that I had been in the weeks before Christmas. I remember forcing myself to get into that Christmas spirit after seeing decors, the weeks leading to Christmas. I actually tried, but it didn't happen. I think it was because I knew that I was going to spend Christmas without my loved ones.
I went back to the thoughts of those days when we'd travel to the village for Christmas and my brother and I would stick our heads and tongues out the windows during the 7-8 hour road trip. We always looked forward to going to the village for Christmas as children. Some of our cousins used to come over to the village as well for Christmas and it used to be fun. I remember this particular Christmas holiday. It was my uncle's wedding and all the cousins were around. It was so much fun. One of my uncles had told us we were going mountain climbing and had prepared us for the event. He made it seem like such a big deal. He told us we were going to see a soldier at the peak of the mountain, so he taught us how to march like soldiers did. It was not too far from our family house, so we could see our house from up there. Our parents who didn't come with us looked like ants from our view. We never made it to the peak because one of us decided to scare us by somersaulting on the mountain and because of him, we'd never know if there was any soldier there. It was still so much fun! Till date, I think it was my best Christmas.
I miss the good telltale signs of Christmas- Harmattan, dry skin, cracked lips and dry nostrils. Those were my personal signs that Christmas was near.
Whenever I look back at that day, I remember how beautiful it was for all of us cousins to be together in our innocence and gullibility.
Personally, I feel like it's almost like as I grow older, many things that I fancied begin to lose meaning to me. Looking forward to the village road trip became sickening to me. Going to the village with no guarantee of seeing your cousins had to be the worst way to spend the holiday. The second worst way was knowing that you'd have to spend half of your day in the kitchen, chopping fried rice ingredients, cooking and serving food.
At the end of the day, you're smelling like you work in an eatery.
I can never forget the early morning routine on Christmas Day. My father waking us up in the morning to go prepare for church, then hearing the villagers chant "Alubarika Odun" as they passed through our compound. Then next agenda on the list was Christmas service, where you hear the same message of Christmas being about love and finally the cooking aspect.
Now tell me, what's so pleasant about this holiday?
Maybe next year, I'll revisit this post and feel better about Christmas, maybe something will rekindle the spark I used to have for Christmas, but for now, I'm over Christmas.