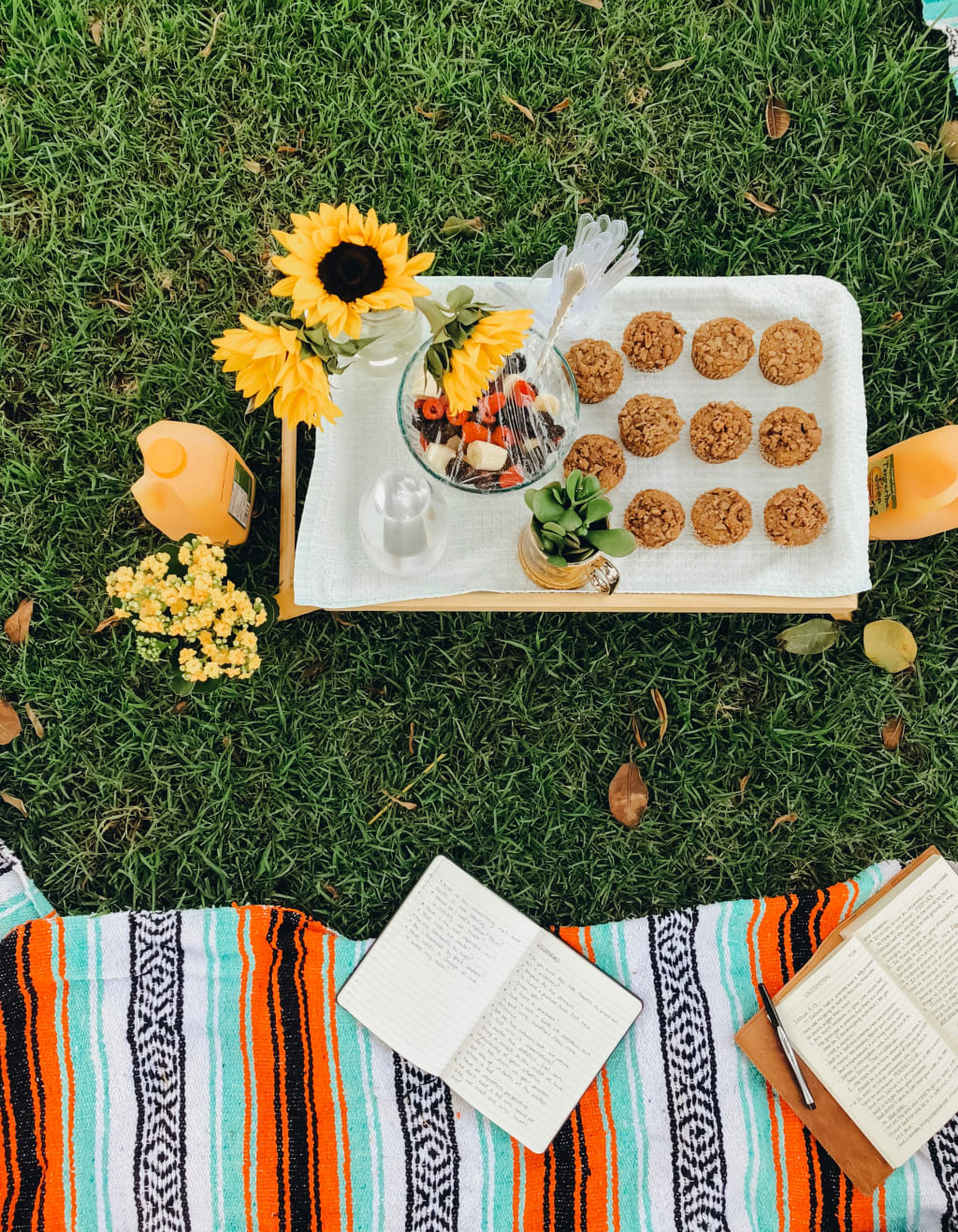 The summertime is the best time of year, your kids are out of school and the weather is nice, which makes you want to do some activities that allow you to make the most of it. There are many different things you can do with your kids outside that help you enjoy the great outdoors, but one really fun thing in particular that is often forgotten about is a good old fashioned picnic. Picnics are a great way to get your kids outdoors, while also doing something fun and unique to keep them entertained. If you're like me and you've never actually planned an official picnic before, here are a few tips on how to plan a picnic for your kids.
1. Find a good spot

The first thing you need to do when planning a picnic for your kids is to find the perfect spot to set up the picnic. Pick a spot that has some sort of significance to your kids, like a favorite park of playground, and also try to choose something that is less crowded and will be a quiet spot for you and your family to enjoy your time together. Also try to pick somewhere that has other things to do or space to play games and other fun activities to keep your children occupied and having a good time.
2. Prepare all of the Materials

Make sure you have all of the right things in order to make it a real, authentic picnic so you're not scrambling at the last minute. Get a nice red, checkered fleece fabric to use as a blanket to sit on, so that you are comfortable while sitting outside on the ground. Also get a real basket that can hold all of the food items that you want to bring and have all the food ready, prepared and in easy to transport containers. Let your kids have a say in what foods you will eat at the picnic in order to keep them involved in the planning and make it fun for them as well.
3. Get Your Kids Excited
We all know how kids can be, they love to do things on their own time, but when you want them to do something fun with you it can seem like a chore sometimes that is why it is important to get your kids excited for your picnic. Allow them to actively participate in the planning of the picnic, and take them with you to the grocery store so they can pick out the items they are excited to have at the picnic. You can also give them a date that the picnic will take place and write it on the calendar in a red pen so they can count down to the day making it more anticipated and therefore drawing more excitement. Once you have your kids excited you're guaranteed to have a fun filled day and a great picnic!
4. Try For Good Weather
Although the weather is generally out of our control, you can try to choose a day within a weeks advance so you have time to plan, but can also see the possible weather forecast. You'll obviously want to pick a day without any chance of rain, but you also do not want to pick the hottest day of the year or the picnic will be no fun unless you're near a swimming pool to cool off. The opposite of that is also true, you really don't want to pick a day that looks windy and chilly either or your at risk of your picnic blowing away!
So go outside and enjoy the great outdoors with your kids at a nice, quiet but fun picnic. Memories that will last a lifetime begin with small things.