How to Make Time To Write When You have Young Kids
Struggling to find your creative time with young kids? Try these tips.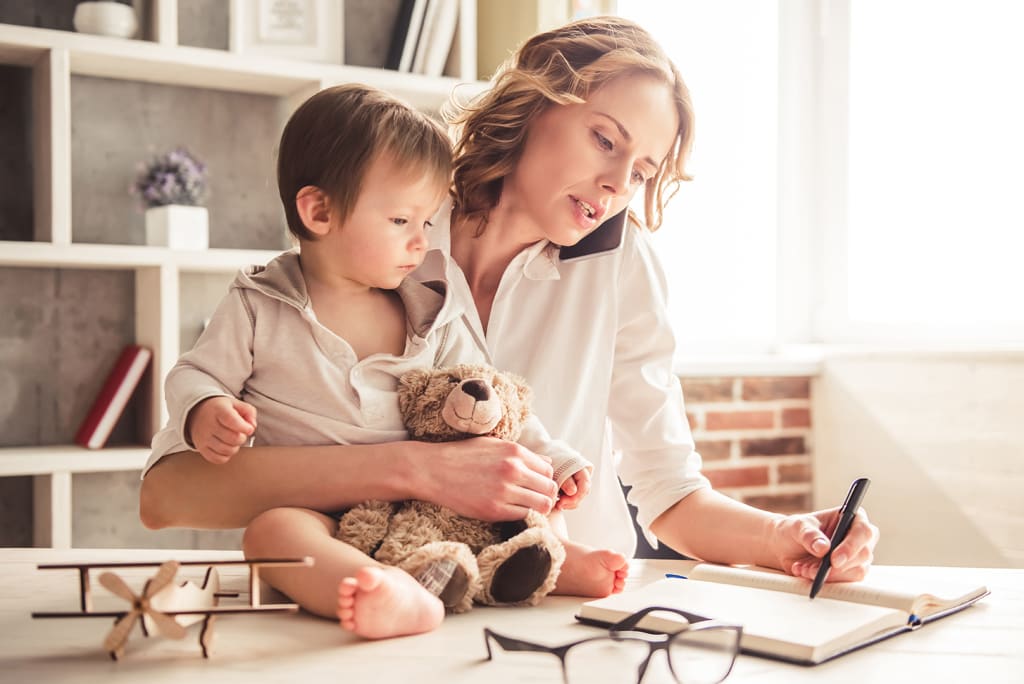 Buckle up yourself tight! If you are a mother of young children and a writer, your life will be no less than a thrilling roller coaster ride, which rushes through tunnels and open spaces- sometimes it's suffocating, and sometimes it's like breathing in the fresh air.
As a parent, all your time flies in thin air because children demand lots of attention. But if you have a will, you can make a way! And if you're passionate about something, you can find time for it even after the long tiring days or stretched sleepless nights.
Indeed, life is not easy if you have to juggle between writing and parenting, but mothers are bestowed with the adequate potential of multi-tasking, which sails them through the tempest.
Being a mother, I feel my life as a wagon on a busy road, constantly juggling through the traffic. But, on the day end, when the whole day's juggles flash in front of my eyes, I feel satisfied as there was a slot for writing.
I am passionate about writing, and it nurtures my soul. Every writer feels the same way. Writing is essential for self-expression. You just need to find the motivation to write, and everything will fall into place.
These tips might help you ride on the bumpy road of writing plus parenting, successfully:
Writing In Short Bursts
Sneak out for a few minutes while running errands daily. Begin with the 15 minutes bursts, initially. The key is to write in your most productive hours, which will result in more work done in a shorter period. Our internal body clocks are secretly driving the show.
For most people, morning is the best time of the day to spark new ideas, concentrate, and experience peak performance.
As we are more vigilant in the mornings, the key is to fix a cup of tea, roll up your sleeves and get down to work, when everybody is asleep, and the house is at peace.
But it would be best if you learned to set your mind on work mode even with the hassles and noises around. Because with children, you can't get long, quiet hours.
It will do wonders if you'll be focused and motivated when you are up to penning down something. You can create content that converts amazingly if you write regularly.
Don't Feel Guilty
Parenting includes lots of guilt trips already- so, don't let the writing time be an addition!
We mothers are not a superwoman and can't conquer the whole wide world, I'd rather choose to be an ordinary woman and give my best in all the chapters of life.
Being human, we all have flaws; we cannot perform exceptionally around the clock. We tend to perform according to our capacities, and it's ok if your house isn't the most tedious one all the time or if your children are watching more TV than they ideally should. Juggling between career and parenting is easier said than done!
The most you can do is give your 100% and be happy with yourself! The more content the mommy, the happier the children and everyone around her.
Your writing is important to you! Because you deserve to do something for yourself, the thing which makes you self-contented. No matter how much you earn from that or how much time you spend on it, taking out some time for yourself is essential.
The self-expression and the chance to pursue your dream are the things you need the most. You must do that for yourself because your well-being will suffer without that.
Don't lose the real you after becoming a mother! Though it's grueling but possible!
Make pointers, checklists, and notes
I have always been a fan of little notes, pointers, checklists, and plans, but they have become more valuable after being a stay-at-home-mom.
Because whenever I sneak out for a few minutes to write, they help me pick from where I left the last time.
Ideas can pop up any moment, while cooking or dropping my kids to daycare or doing laundry or feeding my children I keep formulating these little notes in my head and then transfer them on my phone or jot them on the notes on my fridge because we can easily forget the crucial details if we rely on the mental notes only.
And when I sit down to write after a long day, these come to aid. With kids around, we are always running out of time, these checklists and templates keep you prepared before-hand, and you don't need to think about your blog post topic on the spur of the moment. In this way, you can produce a better piece of writing in a limited time.
Time Slot For Final Review
If your days are like mine, with non-stop chattering, tantrums, laughter, mess, fun, giggles, never-ending stories, and no time to yourself, welcome to the motherhood.
I have tried to write while looking after my children. Still, this idea didn't turn out very fruitful, because you can get any sense of flow while continually glancing up at your children to check if they are not climbing up the windowsill again or not messing in any trouble.
When your children are merrily occupied, use that time to do something mundane, like checking your emails, doing dishes, or winding up the little chores to save some extra minutes to add it to your child-free time.
Because the final review can't be done with lots of interruptions and hindrances, it requires all of your focus and attention and, mostly, peace of mind to function efficiently.
For the final review, you should slot out uninterrupted time, which can be during late nights or early mornings when everyone is asleep, and you can spot flaws, make them right, and dig away!
Final Takeaway
Implementing these productivity tips will help you achieve your targets and help you train yourself to excel in your writing.
Juggling between parenting and writing is challenging. If you are sailing through this with high spirits, you deserve an applause.