How Parents Can Use Aromatherapy to Help Their Children
Everyone in the home can benefit from these oils.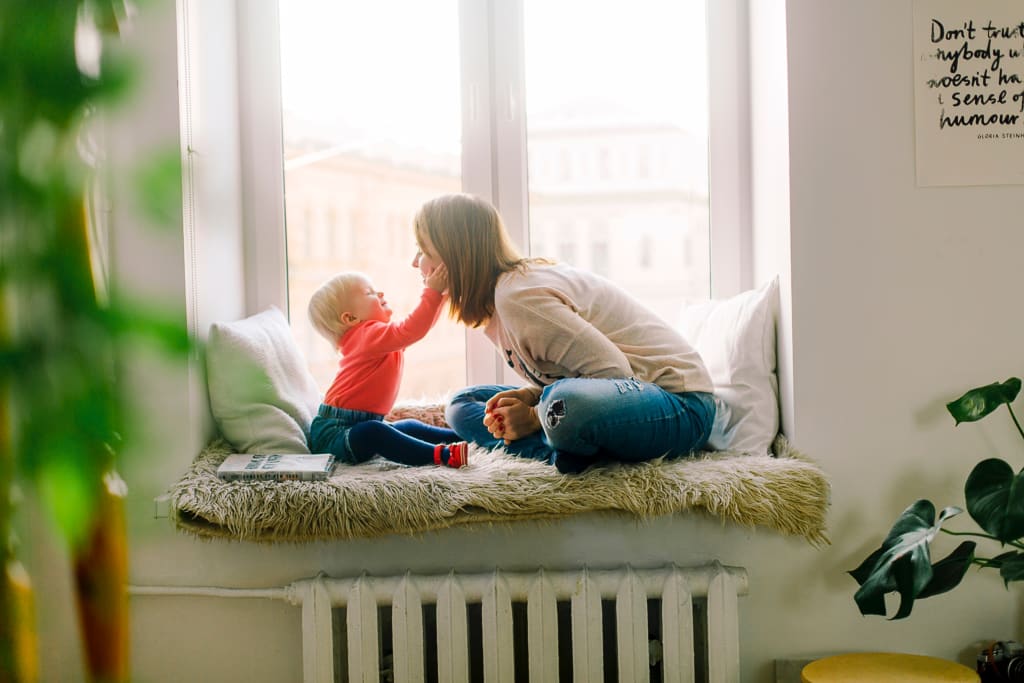 Essential oils have been known for centuries for their healing properties. Using these oils to permeate the room is known as aromatherapy, and it's just as beneficial as putting them on the body. They can impact overall health and well-being. Parents around the country are tossing medications and looking to nature for help. Since these oils are derived from plants, their healing abilities are pure, without sedation or other pesky side effects. If you're a parent and want to look for natural ways to help, then here are some essential oils to use.
1. Lavender
When you consider the best oil for children, you must consider lavender. First, its fragrant smell is very appealing, but the benefit profile is quite impressive. All children have periods where they cannot sleep well, but lavender is known to quiet the nervous system. Rubbing it on the back or putting it in a diffuser can help your little one to calm down and get to sleep.
Also, when children head into the teenage years, they are known for getting pimples and other blemishes that come along with puberty. Lavender is a strong astringent that can wash away the bacteria and leave behind a beautiful completion.
2. Chamomile
Chamomile is a mild essential oil that can be used in a bath or as a room spray. It's known to help soothe gas pains in a colic baby, yet it's also known for its calming effects. If a child has cramps and sprains from a hard day on the baseball field, then chamomile is as good as aspirin.
3. Peppermint
Who doesn't love the fantastic scent of peppermint? It's known for helping to clear clogged sinus pathways, as well as ease the congestion of a child's cough. It's great added to a vaporizer in a child's room, or it can be used as a rub under the nose too. While peppermint is strong and will need a carrier oil when placed on the body, its value cannot be denied.
4. Lemon
You may think of lemon as something you cook with, but the health benefits of this pure essential oil are impressive. Lemon is known for its calming effect. If you have a child that won't sleep at night, and they don't like the smell of lavender, lemon is the next best choice. Its fresh, the fragrant aroma can help to deodorize a teen's room and can flush toxins from the body when taken orally. It's one of the most used essential oils, and thanks to Doterra CPTG testing, you know that you are using something helpful, not harmful.
5. Frankincense
Though it's known for having a calming effect, combating cuts, and scarps, using Frankincense in aromatherapy helps to boost the immune system. When the cough and cold season hit at your child's school, you can protect them by using this powerful essential oil. Since the smell is a bit pungent for most kids, you can mix it up with another oil for a more pleasing blend.
6. Melaleuca/Tea Tree Oil
When the weather turns colder, and germs become ramped, it's time to break out the tea tree oil. Some parents get creative and put a little of this on their coats, scarves, and other articles of clothing. Tea tree oil is a superior essential oil because it has antiseptic properties. Also, it can be used to clean out all those cuts and scrapes too. Sort of masculine in odor, it will leave your child with an unmistakable aromatic smell.
Adding Aromatherapy to Your Child's Life
Protecting your children is challenging. You can go the extra mile, but when other parents don't keep their sick child home, then your child is susceptible. You can combat whatever life throws at your child by only using essential oils like these. Aromatherapy is a great way to help build robust immune systems and to fight whatever life throws at you.