How I Survived the Most Painful Year of My Life
Dealing with the loss of a much-loved dad to cancer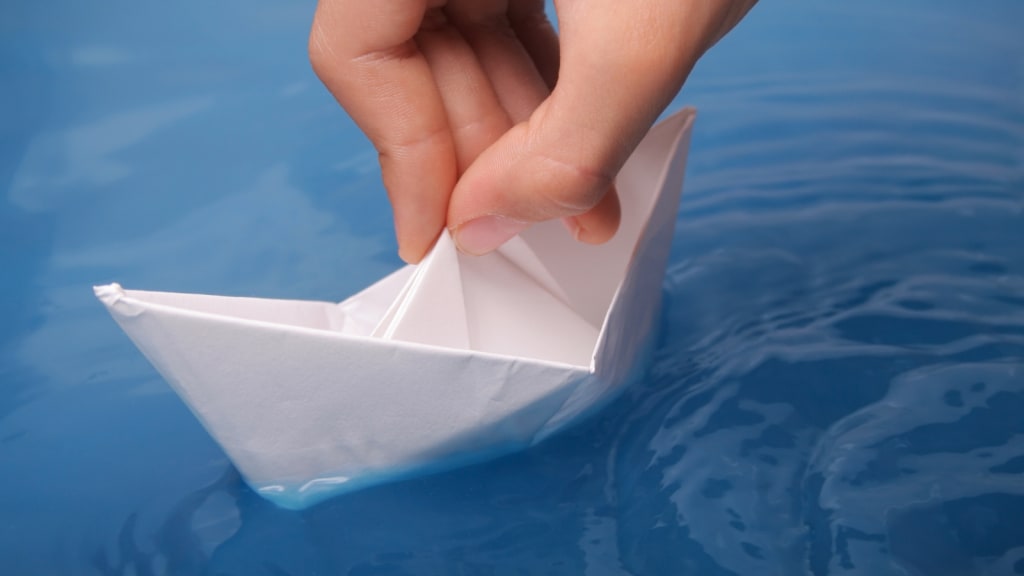 Image created by Author on Canva
February 2021
Dad's breathing had turned erratic and laboured. Mum was by his bedside, wiping the sweat from his brows with a damp flannel.
I was sitting 11,178 KM away watching my father inch his way towards the inevitable end. My Zoom connection with India kept cutting off. It was 2 AM in New Zealand. The world around me was asleep.
I was saying my last goodbyes to my beloved father through a computer screen as Covid controlled our lives with an iron fist.
February 2022
I have just lived through the most painful year of my life.
I lost my dad, my friend, my hero and mentor to cancer in February 2021.
His lungs were damaged by COPD which eventually led to cancer. We had six weeks between his diagnosis and the end.
He went from an ageing but active and perfectly functioning human to a helpless skeletal frame confined to his bed.
Covid restrictions meant I had to watch him ebb away through a Zoom call because I lived thousands of miles across oceans on another continent. Mum and I comforted each other through video calls and messages. At least, she was there, at his side, till the last breath.
Grief doesn't listen to logic
I was drowning in guilt. The guilt of not being by his bedside to hold his hand.
The haunting guilt of maybe not doing everything in my powers to save him.
But mostly the guilt of still being alive while he was not.
Grief doesn't listen to logic.
In 2021, Delta was raging. Vaccines were not out. NZ borders were closed. There were no international flights in or out of the country. I could not go to India.
Dad was diagnosed at the last stage. He had barely a couple of months to live. He was being seen by the best cancer specialists. He had a palliative care team that had prepared us for the end.
I was meant to outlive him. I was his child.
But, the intensity of my illogical grief actually made me wake up several nights gasping for breath. I was starting to believe my lungs didn't work, or at least they shouldn't.
I was sinking into a dark abyss. And I didn't want to be rescued. I am scared to even admit to myself that I was actually giving up on life in those first few weeks after my dad's death.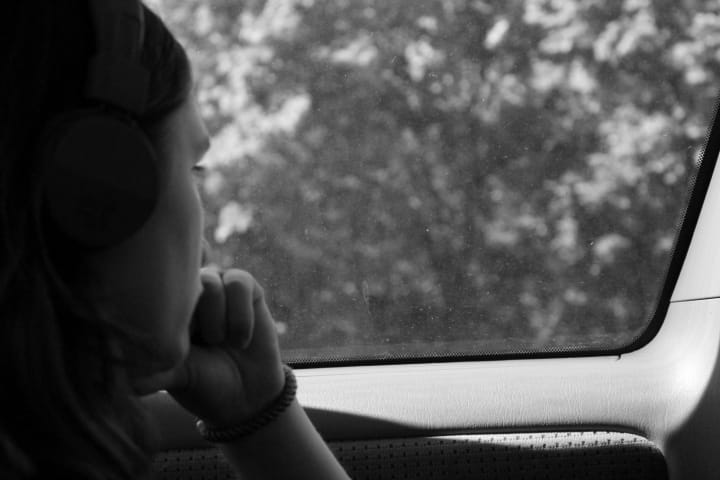 Grief catches you unawares
I took bereavement leave for a week. My loving family rallied around me. I created a memorial video to celebrate his life which was viewed by friends and family.
Eventually, it felt like I was coping. Everyone said I had handled the tragedy with great composure.
And I was naive enough to believe I really had put the worst behind me!
No amount of philosophising or reading well-meaning words of wisdom can really help with the intense grief of losing a loved one.
Grief catches you unawares.
This last year, my grief has compounded and grown. I am not a morbid person. I have not indulged in it or fed it. In fact, outwardly, I have functioned normally.
Life has moved on. I have discharged all my responsibilities.
But inside, I have died a little bit with each passing day.
What I was facing was a life change.
I missed my father with my whole being. I missed our daily chats, his quips about the vagaries of life, our discussions on anything and everything. I began to realise that this was not just dealing with the loss of a parent.
What I was facing was a life change.
A need to re- programme my brain to a daily existence where there was no palpable contribution from my father anymore.
How does one deal with that vacuum after being used to his all-pervasive presence my entire cognisant life?
This bond is possibly hard for some to imagine. I was asked by a colleague the other day if I did not find the need to talk to my parents every day restricting in any way.
I mulled over the question and this is what I told her;
"The bond I share with my parents, especially with my dad, is the kind that roots me yet gives me wings."
I feel like my wings have been clipped. And no matter how much I flap them, I cannot soar above the clouds anymore. That scares me.
The only place to look for him is in my heart. I know he is there and will always be. One day, I will be at peace when I can sense him within in its entirety and stop seeking him without in any form or shape.
But until then, the pain is like a constant steady stream flowing through my life.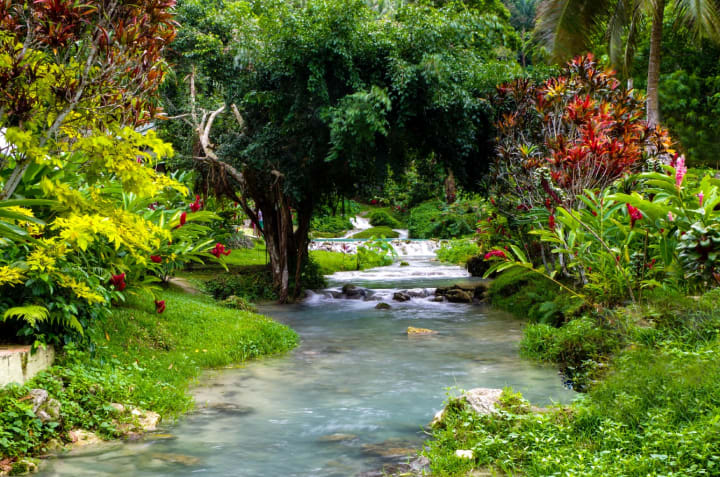 Let grief flow and do its thing
As I step into my second year without him to talk to and laugh with anymore, I have decided to not fight that stream but to let it flow.
Instead, let me make little paper boats of happy thoughts and set them afloat in that stream.
Happy Thoughts of:
Watching cricket matches on TV and eating oranges on winter afternoons.
Reading Tintin or watching Fawlty Towers together and rolling with laughter.
Having long discussions on Macbeth's fatal flaw or the pains of lost love so poignant in Keats' famous poem La Belle Dame Sans Merci.
Recalling how dad taught me to ride the bike without letting me fall even once.
Hearing dad recite India's Nobel Laureate poet Rabindranath Tagore's famous verses in his baritone voice.
Being grateful for how the three of us have always been there for each other and weathered any storms together.
My dad set me up for success in life
Let me take a pause from grieving to appreciate and treasure the greatest gift he has given me.
The gift of validation that every daughter needs from her father.
My dad set me up for success in life the day he told me those magical, life-altering words:
" Always remember you are a person first and a woman next. Your first goal in life is to get educated and stand on your own feet."
I have lived my life by that mantra. And I have passed it on to my daughter.
That is my biggest paper boat of happy thoughts.
Let this one navigate the stream of sorrow and lead me into the next year as dad lives on through me.
I thank you for reading this piece and being here with me.
About the Creator
A Kiwi-Indian writer.
Born and raised in India, domiciled in NZ.
Writer of Fiction, Poetry, Personal Essays and Blogs.
Educator and Lifelong learner. Aspiring Novelist.
Connect with me at: https://linktr.ee/rheawriter
Reader insights
Be the first to share your insights about this piece.
Add your insights