Good old valve radio
At the time of my grandfather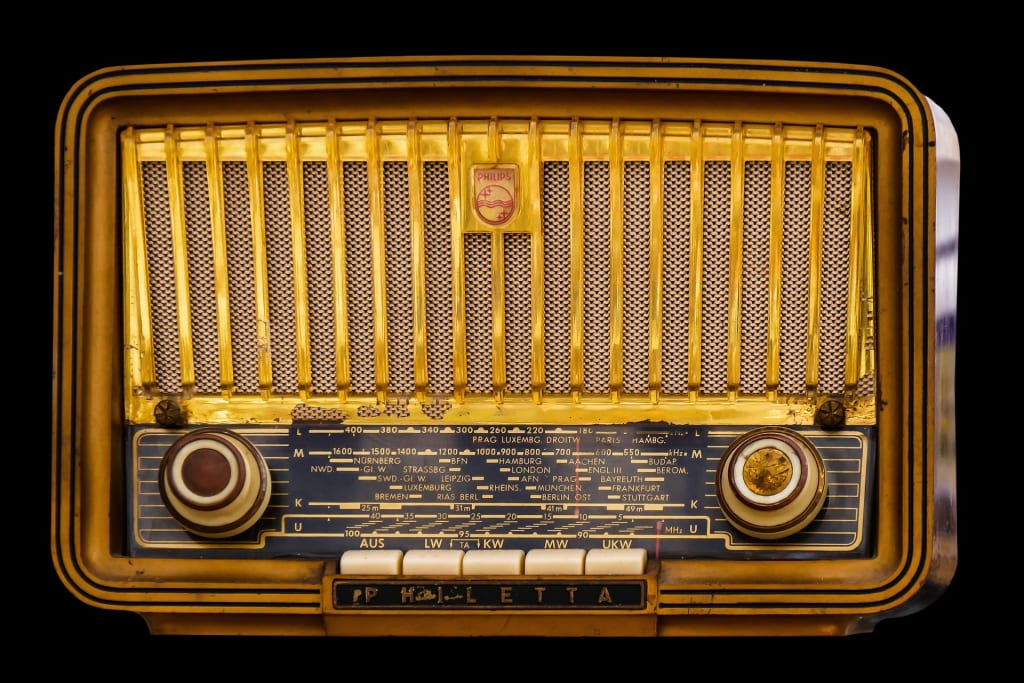 Good old radio
My grandfather had a very old radio, much bigger than today's micro oven. He used to decide which station to be tuned in to and which program to be tuned in. It was a valve-type radio and it used to take some five minutes to get the valves to get heated up. Before that, we were unable to listen to anything. That was the technology at that time, about nearly 40 years ago when I was a school kid.
There were about 20 people in our joint family at that time. I was having a fancy towards listening to music and cricket commentary.
Once in a day in the evening, my father used to tune in to the radio for the latest news. Only at that time, my father used to tune in to the news stations. My father was a fan of listening to the news. Somehow we were managing with only one big radio for all the 20 people!
After some years, there came a very important change. My father decided to purchase a small radio. This radio was not having valves, it was having transistors and the tuning was taking only a few seconds. This decision of my father itself was treated as something strange at that time because my grandfather told " already one radio is there in our house, why to purchase one more?"
There was no concept of freedom for each person at that time. We convinced my grandfather and we purchased a small transistor radio. My father felt that it is like a heaven on earth. My grandfather was also happy. My father used to listen to the latest news every hour and that was his joy. He was also interested in music and I also used to listen to music.
I was delighted to follow the cricket commentary continuously, especially during holidays. In those days, it was five-day test matches. I never used to miss any portion of it during holidays. There was only one problem. Whenever I used to go shopping, it was normally more than half an hour, and that portion of the commentary I was missing. Sometimes, it used to be an important portion of the match. So I was thinking of avoiding that particular problem.
Our neighbor was having knowledge about fabricating pocket transistor radios. He suggested me to bring a small radio kit by which we ourselves can fabricate a small packet transistor. I and my brother were very much delighted. Within the next two days, we went to the market and purchased that radio kit. Our neighbor helped in making it from the method of soldering up to the final tuning of the radio station. After two days, we completed it.
My father was happy when we fabricated this small transistor, but at that time there was a problem with licensing a radio. Without a license, we were not supposed to use it! We got the license within another two days and our final radio was ready. I used to carry it along with me when I used to go shopping. It was a very strange experience for me because the commentary was also moving along with me!
Many people in the street and in the shop were noticing that I was having the transistor radio and enquiring about the latest score. I was telling them and I felt as if I am having one million dollars in my pocket!
Look at the technological change after 40 years. Even a small kid now will have a mobile in his or her hand. This is now called individual freedom which we never heard of in our childhood days.